In a much-anticipated race at last Friday's Monaco Diamond League, Sifan Hassan took on Faith Kipyegon over 1500m. Hassan, the 2019 world 1500m champ, had recently announced she would concentrate on the 5000m and 10,000 at the Olympics.  Kipyegon, the 2016 Olympic 1500m champ, is all about the 1500m and will look to defend her title come Tokyo:
"I am really looking forward to Tokyo and I know it will be a very hard competition, but I hope to go there and defend my title" – Faith Kipyegon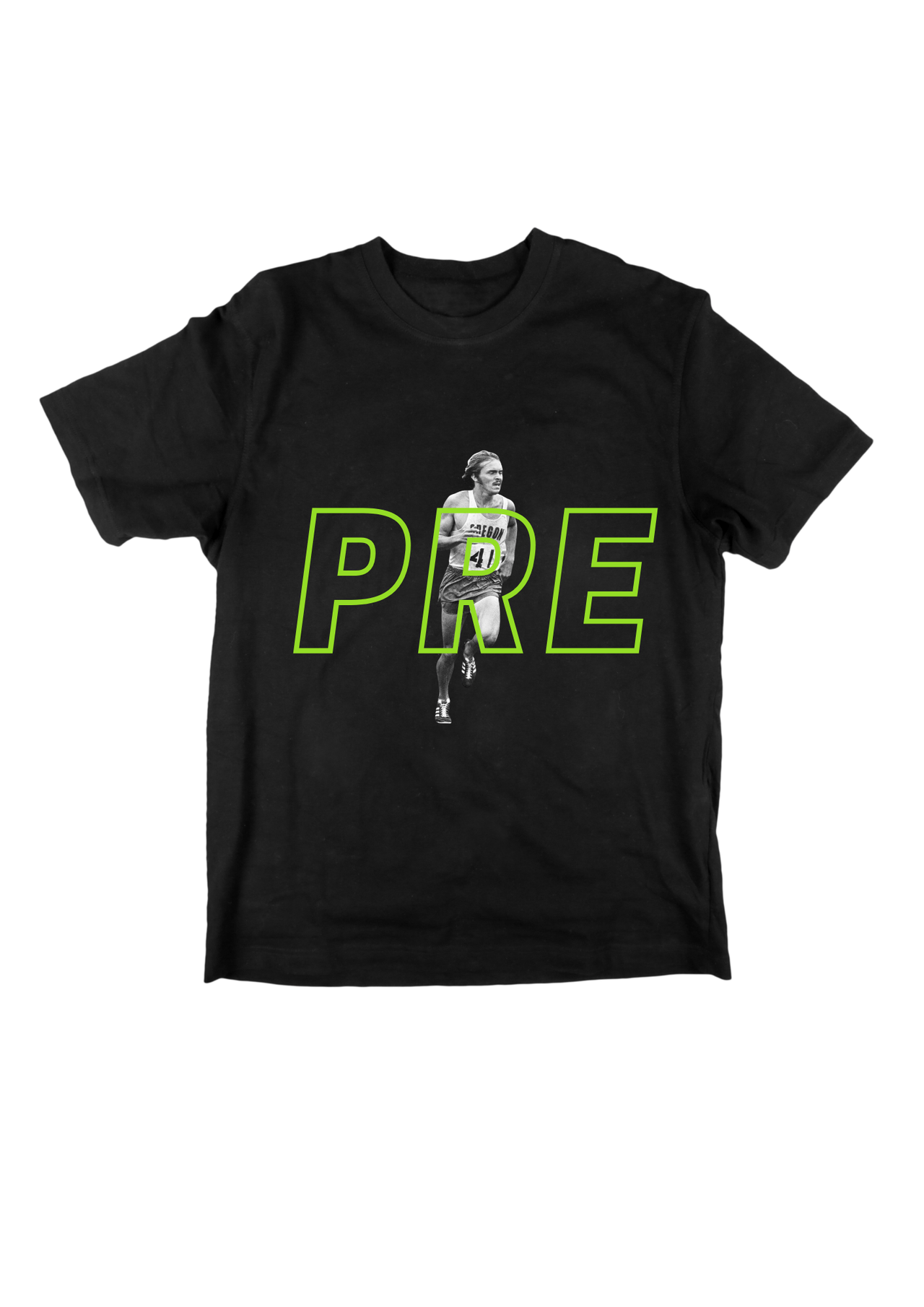 The race, as it turned out, was one for the ages. Hassan drove hard and tried to run Kipyegon off her feet, but the tough Kenyan held on, and unleashed the mother of all kicks down the final straight to gap Hassan by about two and a half seconds.
"I thought I could run faster than that," Kipyegon said.  "I knew Sifan was going for a fast race and my goal was to run a fast race here and I thank God that it was."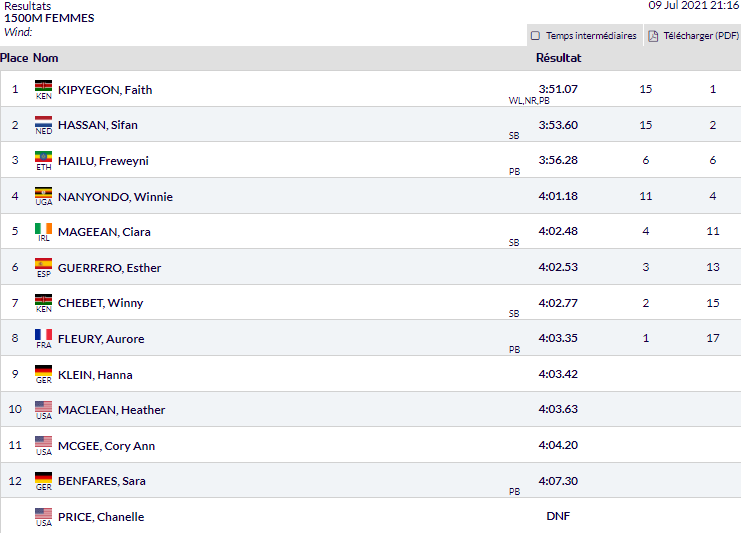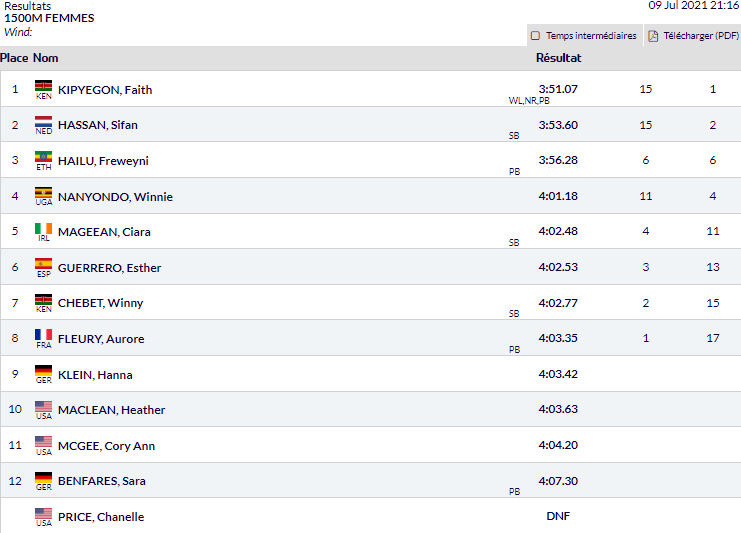 The time takes Kipyegon, the defending Olympic champ, to number 4 on the all-time world list. Ahead of her is Dibaba, and two Chinese athletes.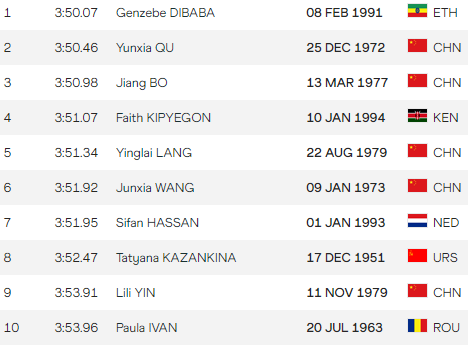 The time also cements Kiyegon as the overwelming favourite for the Tokyo Olympics 1500m. Luckily for Kipyegon, Ethiopian Gudaf Tsegay (3:54.01 in June), the third fastest woman in the world this year, is also a non-starter for the 1500m. Gudaf was selected to race the 5000m only. The Ethiopian 1500m team consists of Freweyni Hailu (3:56.28 in Monaco), Lemlem Hailu (4:00.35 in Hengelo), and Diribe Welteji (3:58.93 in Hengelo).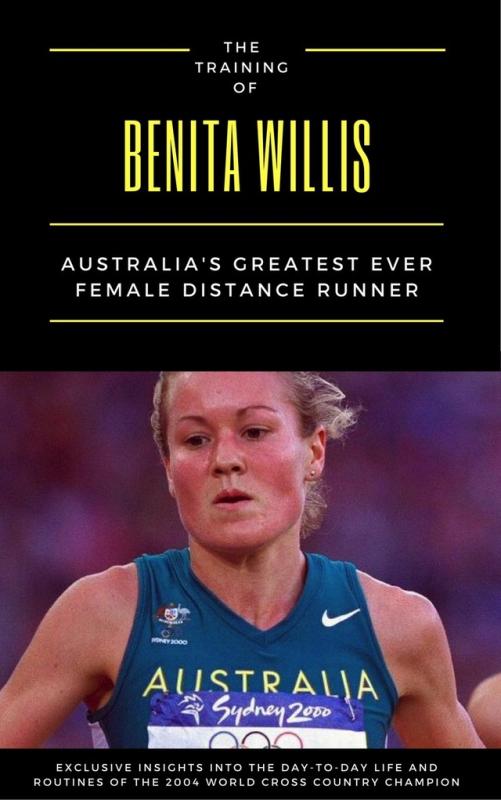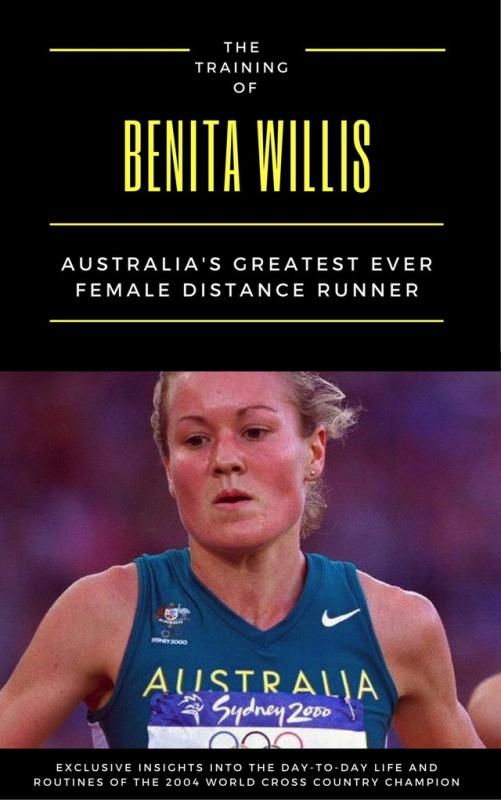 Considering that Hassan and Tsegay are not racing the 1500m, Kipyegon is not only the fastest woman by about 4 seconds, but also has proven time and time again that she is a winner.  She is the 2017 world 1500m champion, as well as the 2016 Olympic champ.
Women's 1500m 2021 World List as of July 12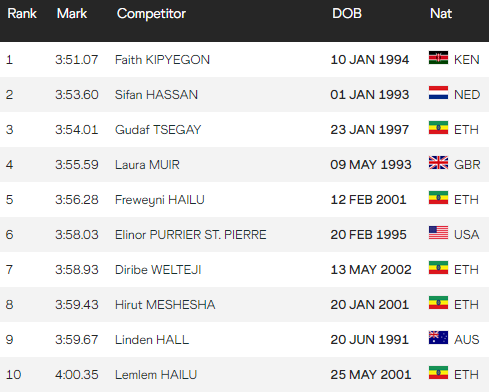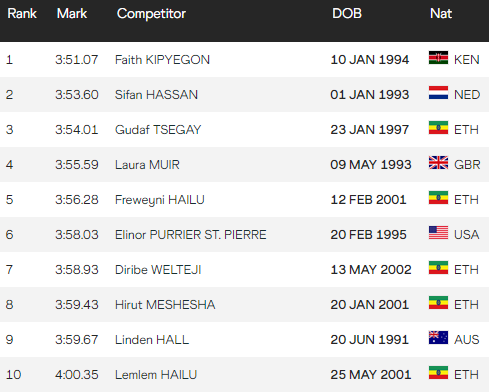 But Kipyegon will have to work for her second Olympic Gold. Scot Laura Muir has a faster 800m PB than her (1:56 compared to 1:57) is a smart racer, and possesses a lethal finish.  Look for Kipyegon to string the race out early and run Muir and other fast finishers off their feet.
One thing is clear though, it would take a brave person to bet against Kipyegon winning back-to-back Olympic 1500m titles.