Carley Thomas
Country: Australia
Born: 26.12.2000
Personal Bests
| Event | Result | Wind | Venue | Date |
| --- | --- | --- | --- | --- |
| 200m | 25.64 | +0.4 | Sydney (AUS) | 18.11.2017 |
| 400m | 54.12 | | Sydney (AUS) | 03.12.2017 |
| 800m | 2:03.66 | | Melbourne (AUS) | 19.12.2017 |
| 4x400m | 3:39.79 | | Sydney (AUS) | 02.04.2017 |
You capped off a stellar 2017 by clocking a 2:03.66 for the 800m solidifying yourself as the fifth fastest junior in Australian history. How good did this feel and did you anticipate such a fast run leading into the race?
I was really pleased to finish the year off with a 2.03.66! Leading into the race I was confident that I had the ability to do a PB and having such strong girls around me to push me along was great to help me reach that goal.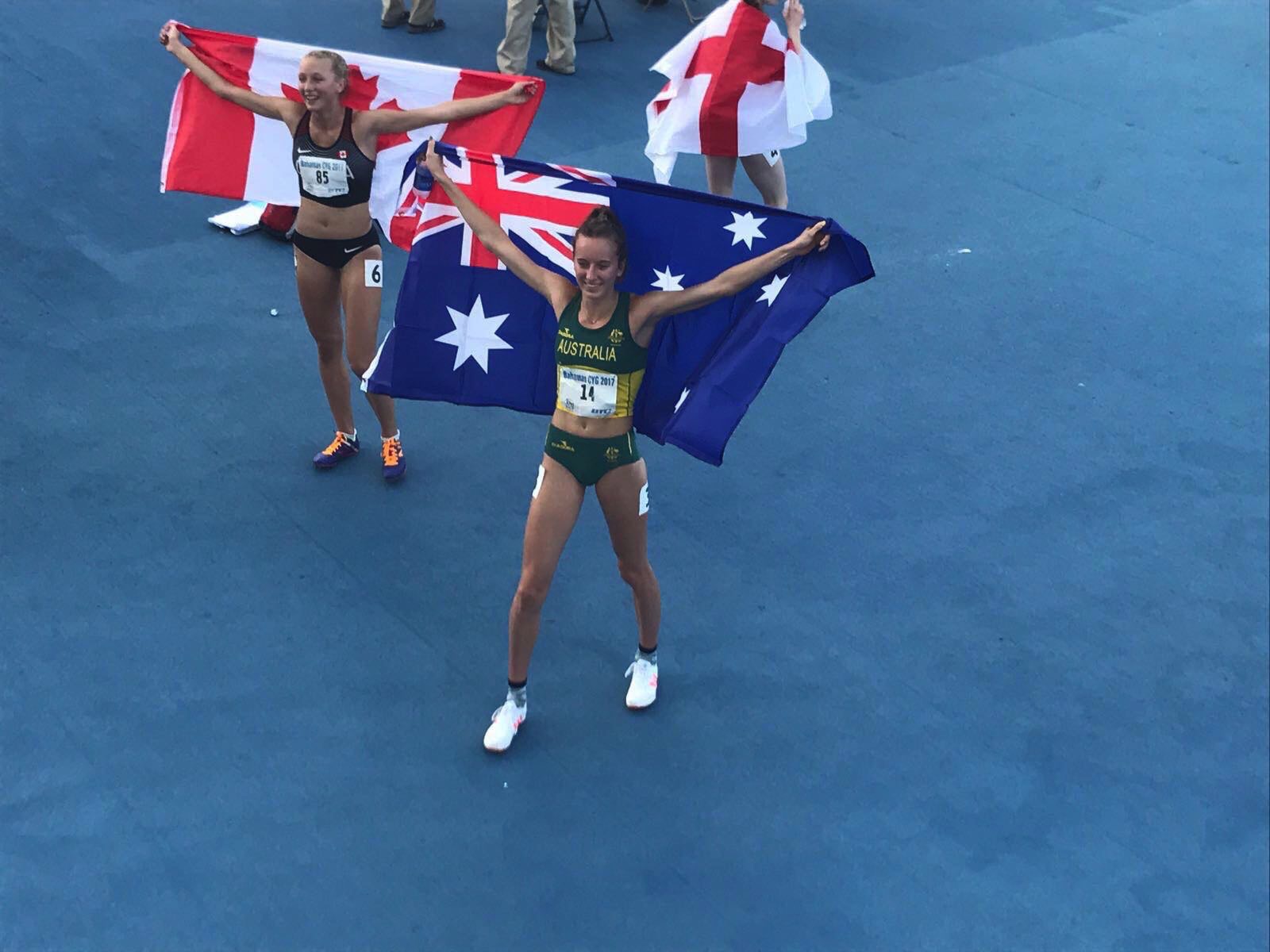 At the Commonwealth Youth Games in the Bahama's, you took home gold in the 4x400m relay and 800m. How cool were these victories and if you had to pick your ultimate highlight of the trip, what would it be?
The Commonwealth Youth games were an incredible experience and my achievements there were super exciting! I couldn't pinpoint one highlight out of the whole adventure however one stand out moment for me would have to be the medal presentation for the 4x400m relay that fell during the closing ceremony, so I was able to stand up on the podium with my teammates while the Australian National Anthem played in front of all of the other countries.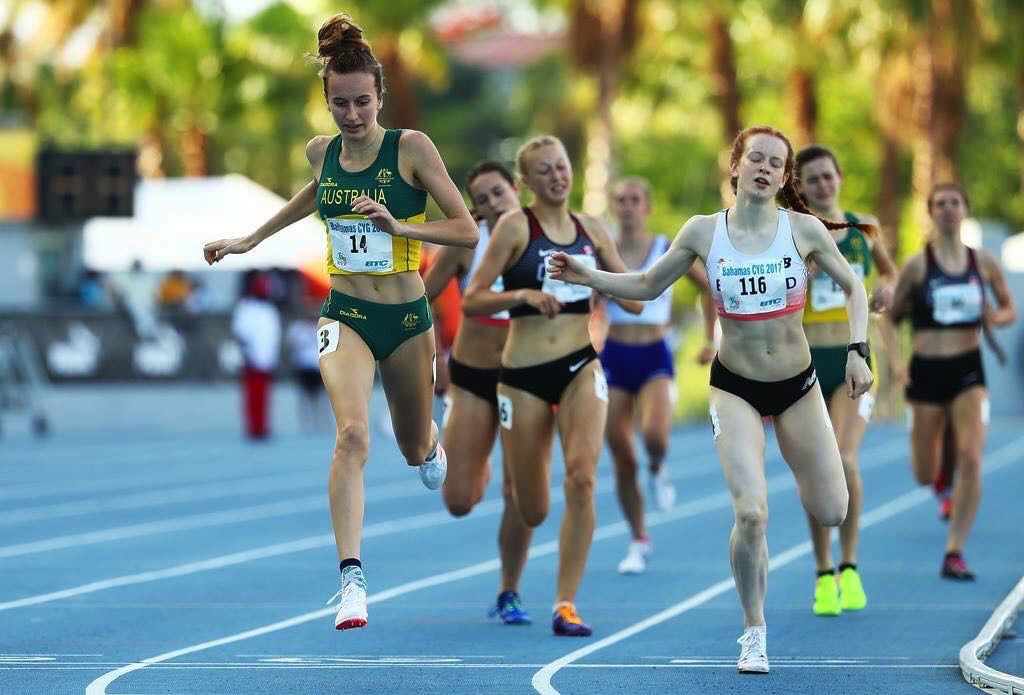 Over the last 13 months, you've shaved off seven seconds from 800m PB. What do you attest this exceptional improvement to?
Improvement as an athlete is a very individual thing and not something that I could attest one particular factor to, I've always focused on progressing slowly and maintaining a positive balance between my running and other parts of my life and ensuring that I'm not just training hard but I'm training smart. I've also had many knowledgeable people who have supported me throughout my journey and have helped me to develop the right approach to my running.
How instrumental has your coach Penny Gillies been in your running journey over the last year?
Penny has been really helpful over this last year, her experience in competing and coaching has equipped her with valuable knowledge to share with all of her athletes. Penny and the whole group have supported me and made training really enjoyable which is really important for my growth as an athlete.
Can you outline a typical week's training? And are you doing much strength work and or cross-training?
A typical week's training might involve 2 track sessions, 2 gym sessions, a long run, a swim and a hill session.
I do 2 gym sessions as mentioned above, which involve low weight and really focus on stability and base strength. My parents being triathletes have always encouraged me to cross train, especially swimming which I enjoy and find that this is beneficial aerobically and for some active recovery.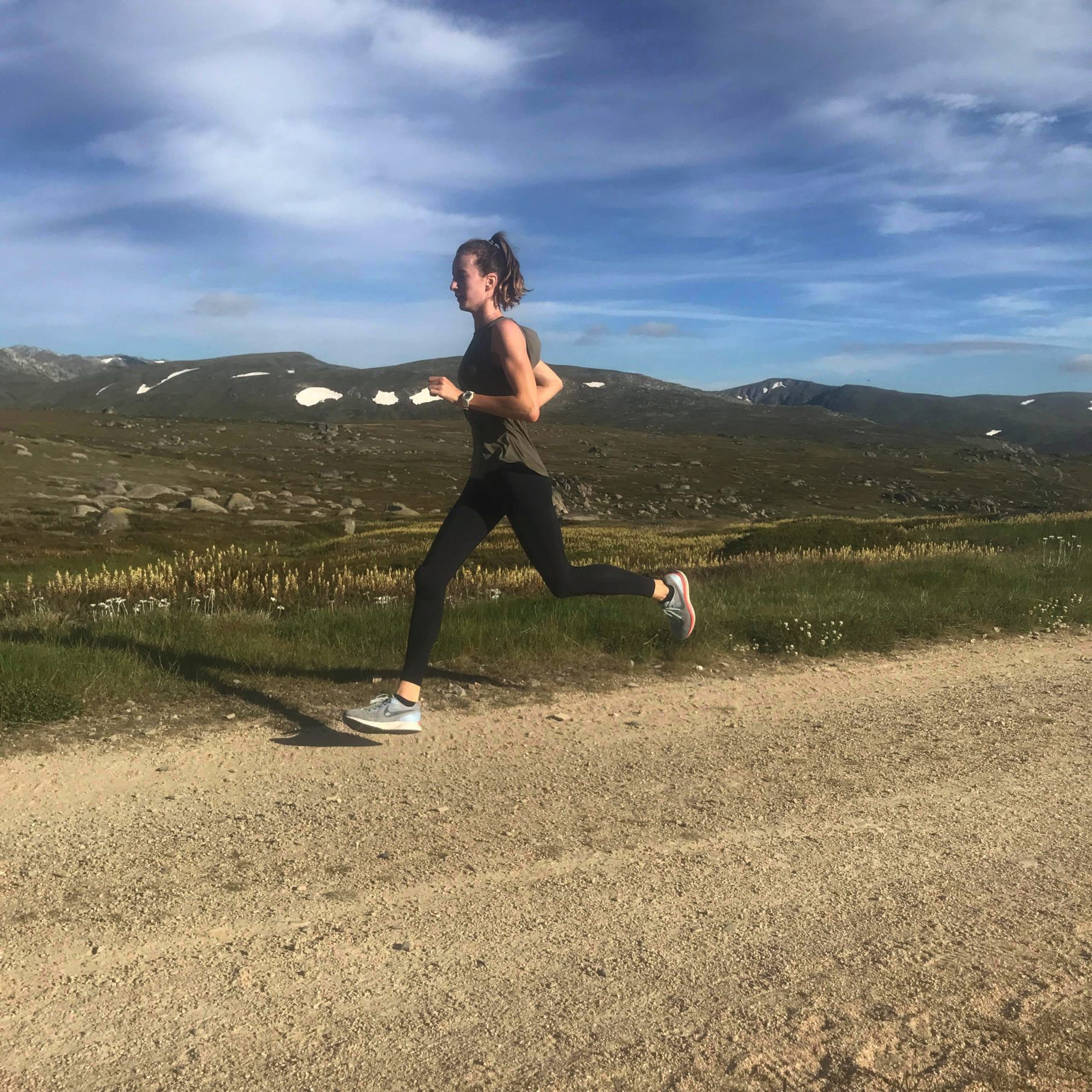 What's one of your favourite/toughest sessions that if you nail, you know you're in good form?
I don't have one particular favourite or tough session but I do enjoy speed sessions with 200's or 150's as they push me. Race models can be good in race week as they give me a bit of a gauge on where I'm at but I think through the accumulation of all of your sessions you can tell how fit you're feeling.
Did you play a lot of other sports growing up and did you excel at any others? And when did you begin to really specialise in running and mid-distance?
I've always played lots of different sports such as basketball, touch football, water polo, nippers, netball, swimming and triathlon and I have to admit I have a bit of a competitive streak so I love engaging in sports, whether it's through formal games or just playing in the backyard. I wouldn't say I specialised until I was 14, which is when I had my first coach, John Atterton and I started to fit into a bit more structured training, however, this has never meant cutting out all other activities, John really encouraged me to continue with my other sports which I think was really valuable.
You're going into your HSC year and we're sure a number of top US colleges would love to have you on their team. Is this something you are looking into and if so what schools have peaked your interest?
A few US colleges have approached me but this isn't really something I've looked into very much, I'm quite content where I am at the moment and I'd like to focus on working through my HSC year.
Not looking too far ahead, as the present is yielding a growing number of terrific results and experiences. What are some of your long-term goals in regards to running?
In the long term, I'd love to represent Australia at any opportunity that comes my way, the Olympics would be pretty cool.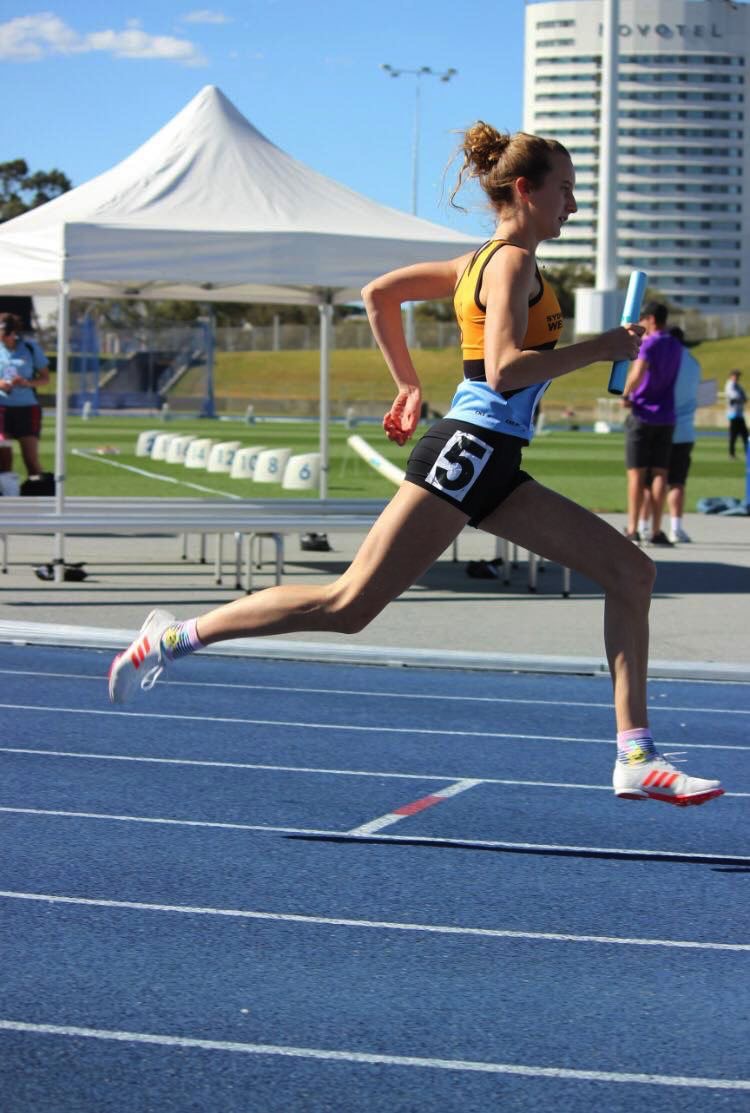 Is there any runner, in particular, growing up that you looked up to and inspired you with your running and if so why?
I've looked to many different people for inspiration throughout my life, I don't think there's one runner in particular however my parents have always been role models for me through their work ethic and fun approach to running and all sports.
Favourite movie and or TV show of 2017?
Favourite movie's a tough one, there are so many good ones out but I recently watched the Greatest Showman and I think that was a winner!
Most played song for you of 2017?
I don't really have a most played song; I'll dance to anything!
THANK YOU!