A column by Len Johnson – Runner's Tribe
And the people passing by, stare in wild wonder . . .*
My 2017 night of staring in wild wonder was 8 August: the venue, London Olympic Stadium.
The race is the men's 800 metres final. Pierre-Ambroise Bosse is in the field. He is not expected to win the gold Oscar, to borrow from film's most famous awards. More like best performance in a supporting role, if he's lucky.
This expectation is based on harsh reality. The Frenchman carries a history into the race of being very good, but not great. Not great yet, anyway. James Sullivan catalogued it in his race report for the IAAF. Undeniably talented, Bosse had "a reputation as an underachiever, someone who couldn't get the job done in major championship finals."
Last in the final of the European championships in 2014; fifth in the Beijing 2015 world championships; fourth in the Rio 2016 Olympic final after taking the lead in the final 200.
Fortunately, at 25, Bosse had time to rise above that reputation. And on 8 August in London he went about doing just that. Went about it with a vengeance, displaying the courage and resilience to go again with his failed Olympic tactic, and the mental strength and physical brilliance to pull it off this time.
With almost every other runner in the final more fancied, Bosse pounced at the bottom of the back-straight with 200 metres to run. He dashed to the lead in a move which not only served to galvanise him, but also to demoralise others. Nijel Amos, the favourite and dominant runner on the international circuit, and world U20 champion Kipyegon Bett, seemed to lose all rhythm as they flailed desperately in Bosse's wake.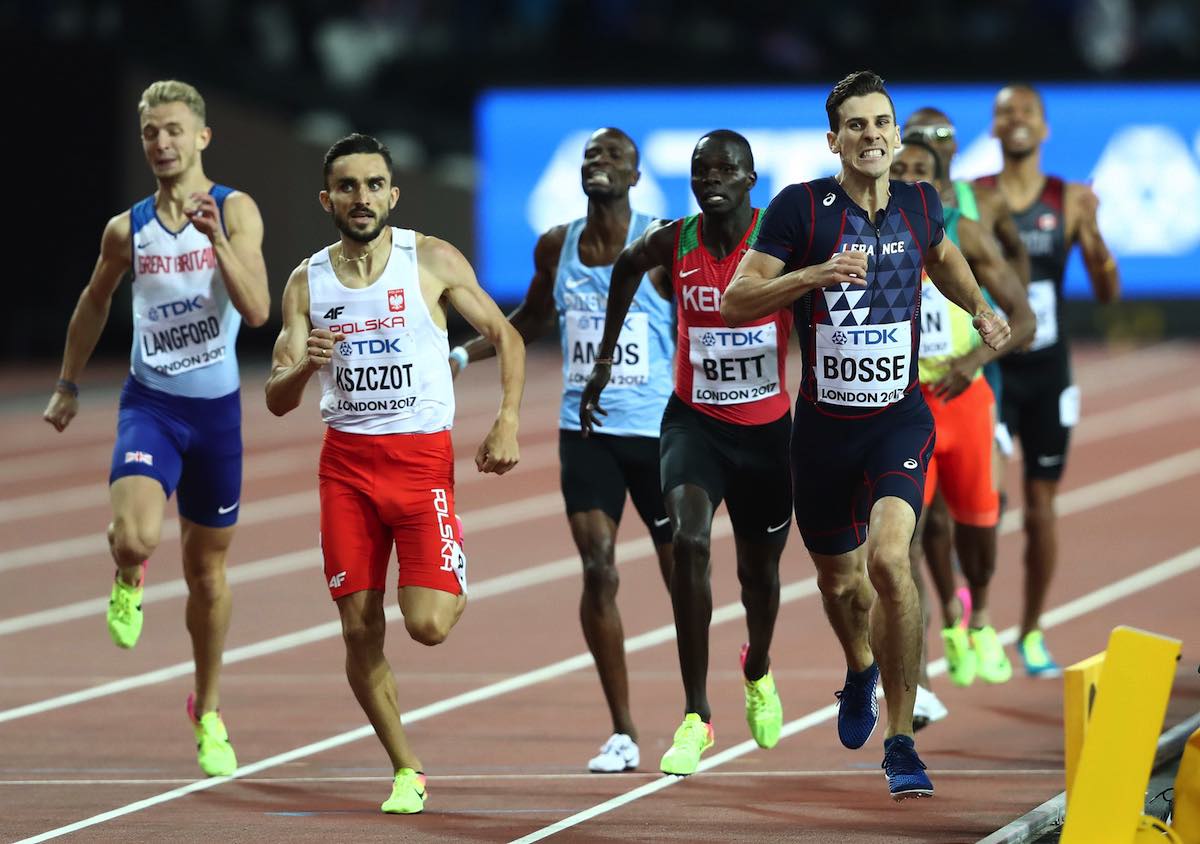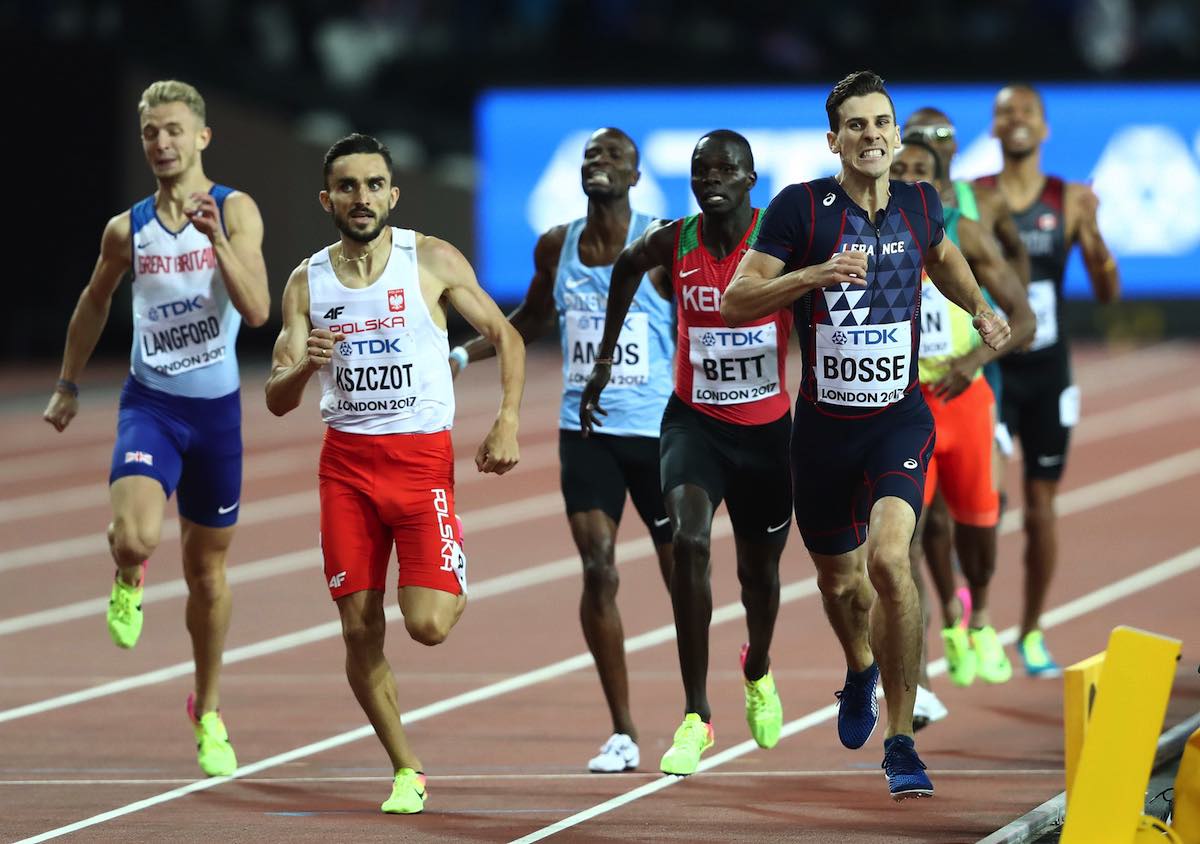 Adam Kszczot, another of the favourites, just missed the move altogether. Seventh into the final straight, he would pass five men, but could make no impression on the sixth. Bosse won in a season's best 1:44.67; Kszczot took second in 1:44.95; Bett was third in 1:45.21. Amos faded to fifth, over 10 metres behind the winner.
It was wide-eyed wonder all round. At the winner. At the sleepy silver medallist. At the total eclipse of Amos on the very track where he had run a world junior record behind David Rudisha's world record in the London 2012 Olympic final. At the race itself.
How could Bosse have won? Even he wondered, asking on-ground interviewer Iwan Thomas: "Am I dreaming."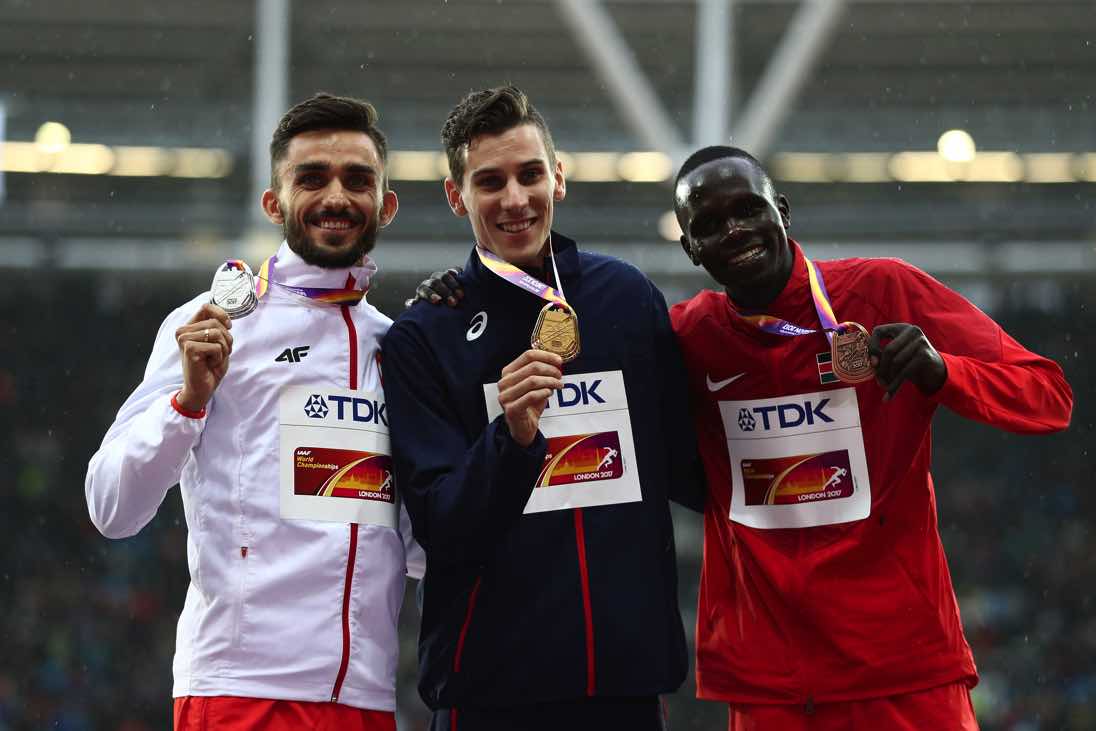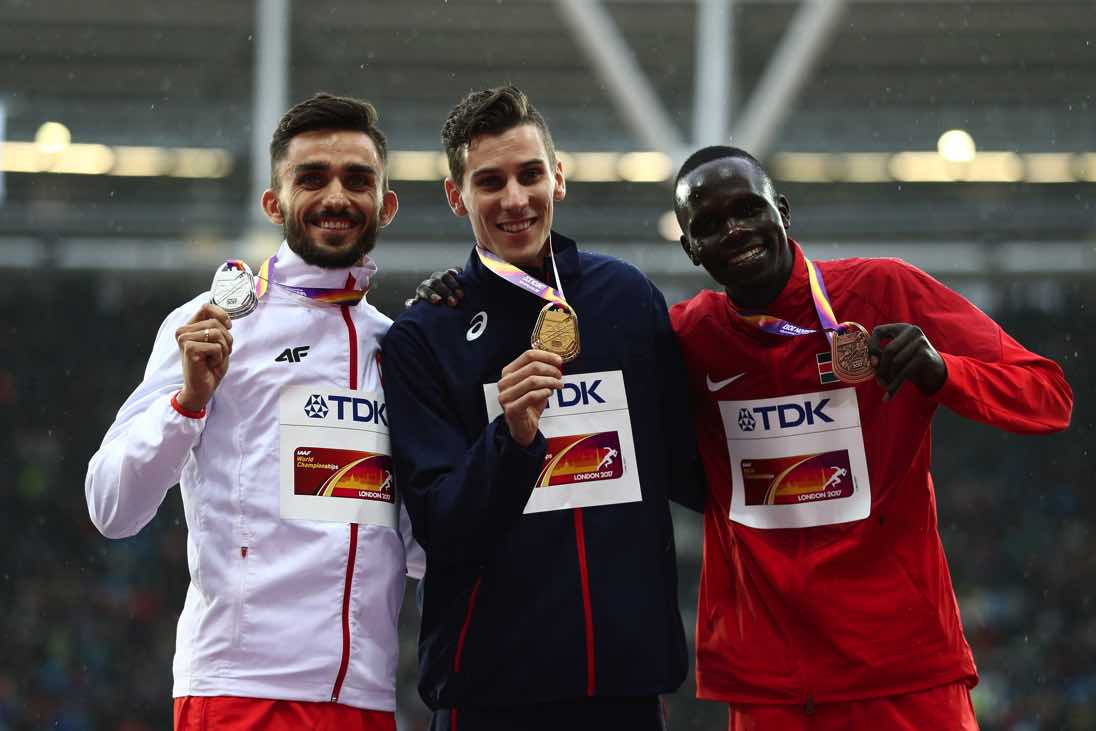 It was the first win by a European athlete since Andre Bucher of Switzerland in Edmonton in 2001, the first European one-two since Willi Wulbeck defeated Rob Druppers in the first world championships in Helsinki in 1983.
Helsinki 1983, now there was another men's 800 final to reduce spectators to wide-eyed wonder.
To this writer, anyway, there was far more than a statistical similarity between Bosse-Kszczot at London 2017, and Wulbeck-Druppers in the Finnish capital 34 years earlier. Indeed, you could easily have been watching the same race with a different cast of characters.
Right down to the incredulity of the winner: "Am I dreaming," Bosse asked. "Is it possible," Wulbeck wondered.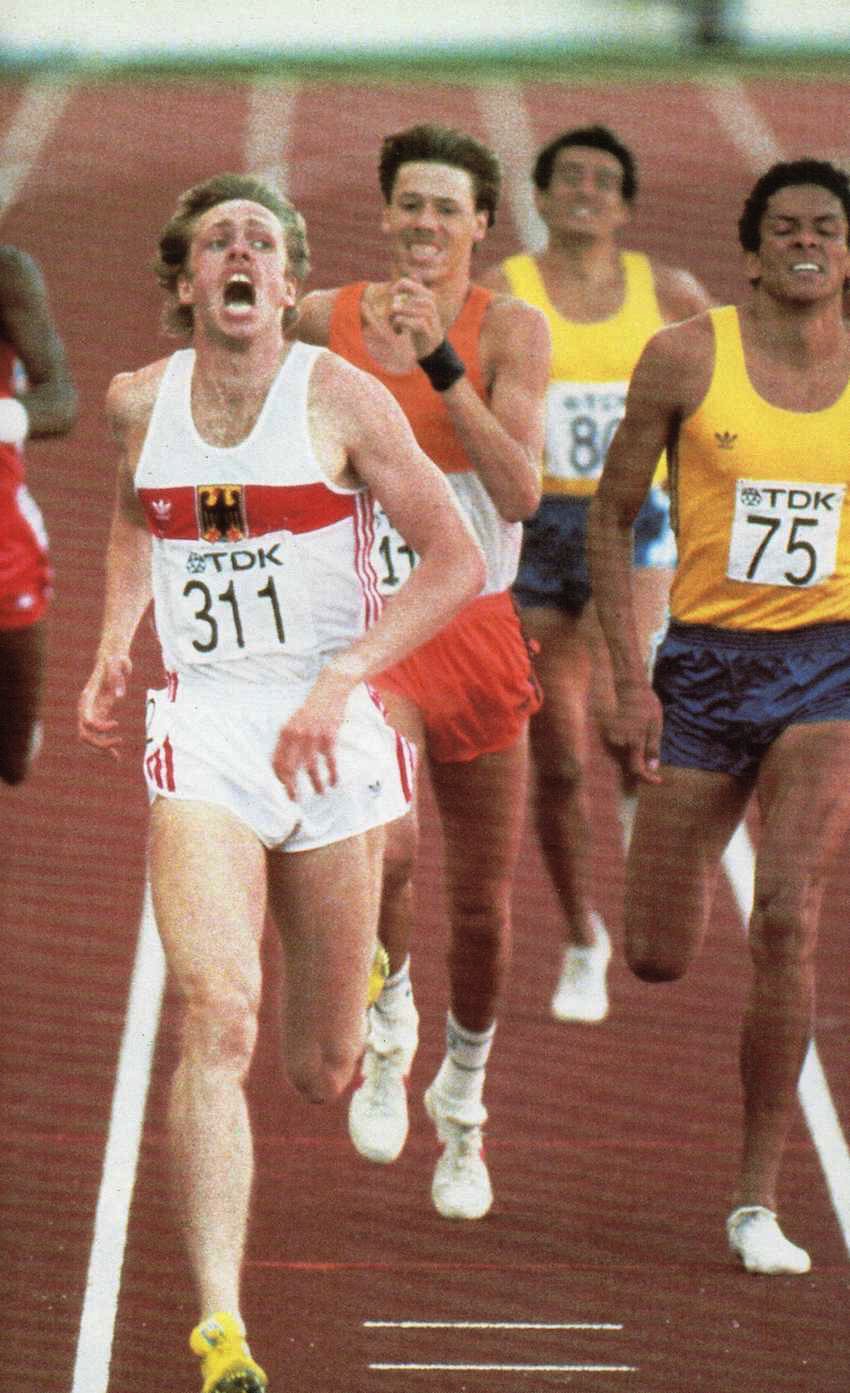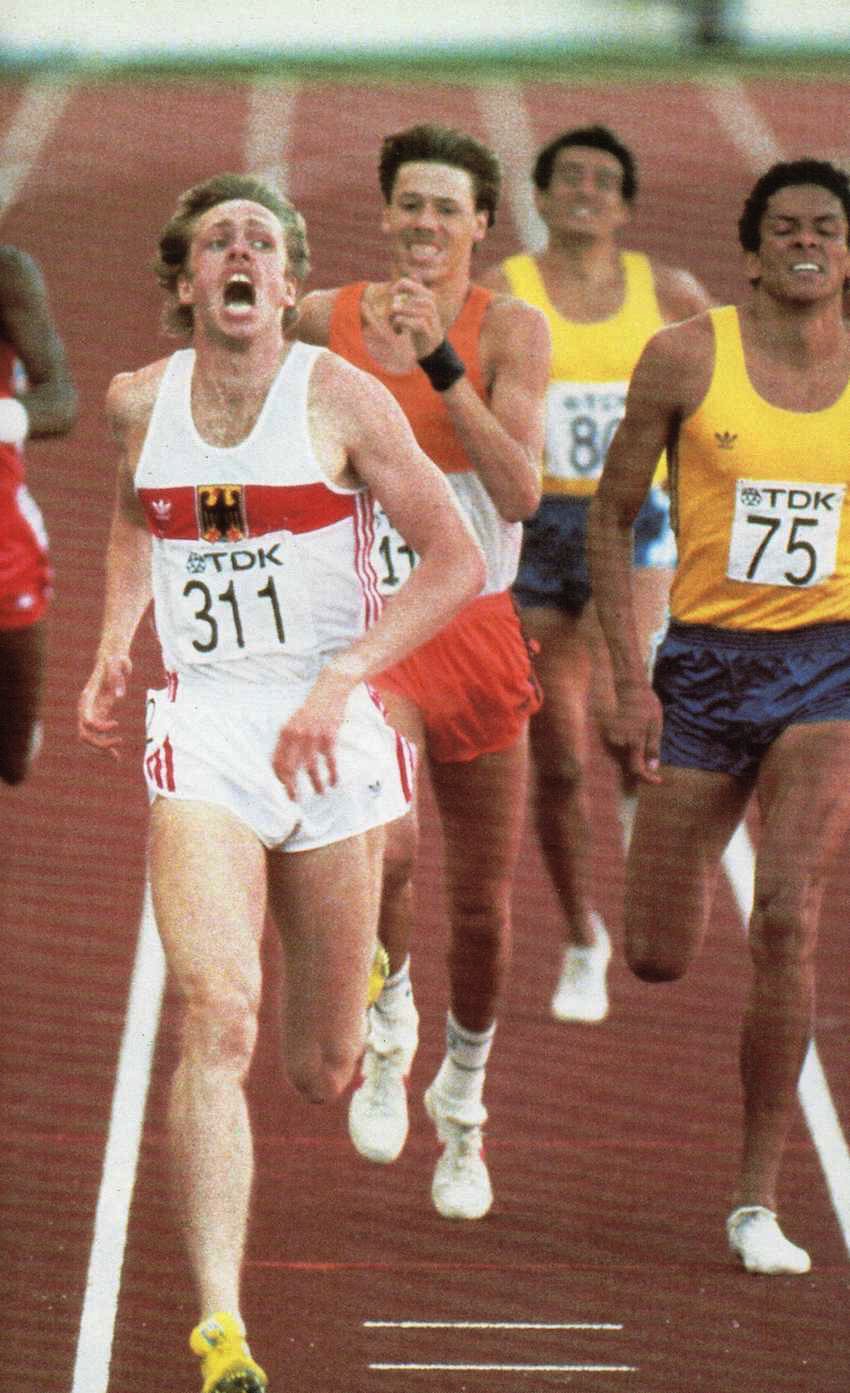 Although Wulbeck was at the end of a career spanning more than a decade, he had followed a similar trajectory to pre-2017 Bosse. Roberto L.Quercetani, the doyen of track writers and statisticians, wrote the Helsinki race report for Track & Field News. He characterised Wulbeck as capable of winning slower races, but "often left behind when the going got faster."
Covering my first world championships, who was I to disagree with the great man. Of the pre-1983 Wulbeck, I observed: "His best race was fourth in the 1976 Olympic final. He had won 10 consecutive national titles from 1974 to 1983 and had a best time of 1:44.69. Respectable, but not your all-time-great material."
Both the 1983 and 2017 world championships 800s were run over three rounds. Wulbeck won his heat and semi, but his was the slowest of the three semi-finals and the other six qualifiers all ran faster.
Bosse was likewise ranked seventh from the London semis. He finished third in his semi-final, with the two fastest non-automatic qualifiers coming from his race.
Joaquim Cruz of Brazil, Great Britain's Peter Elliott and James Robinson of the USA had all run faster and more consistently than Wulbeck in 1983. Wulbeck's teammate, Hans-Peter Ferner had beaten Seb Coe in winning the European title the previous year.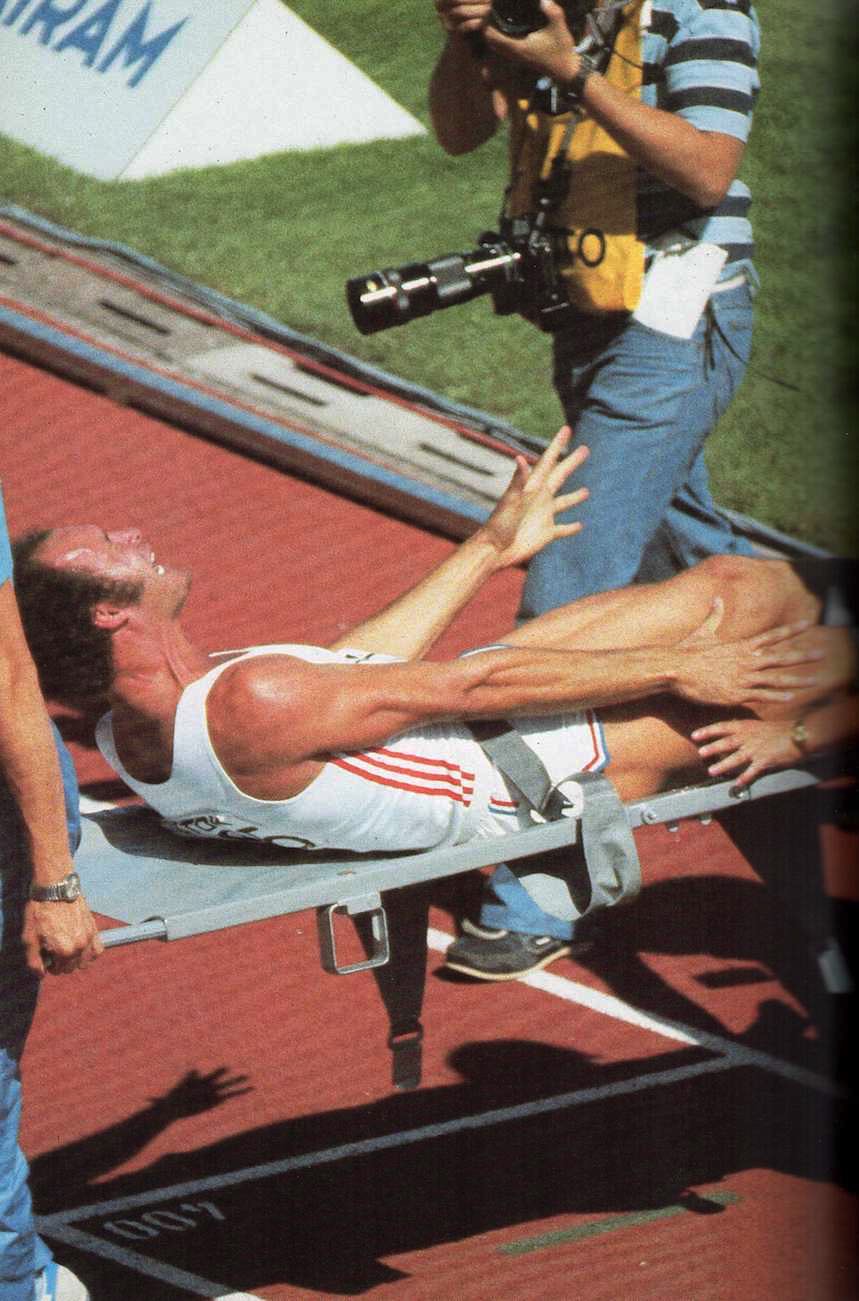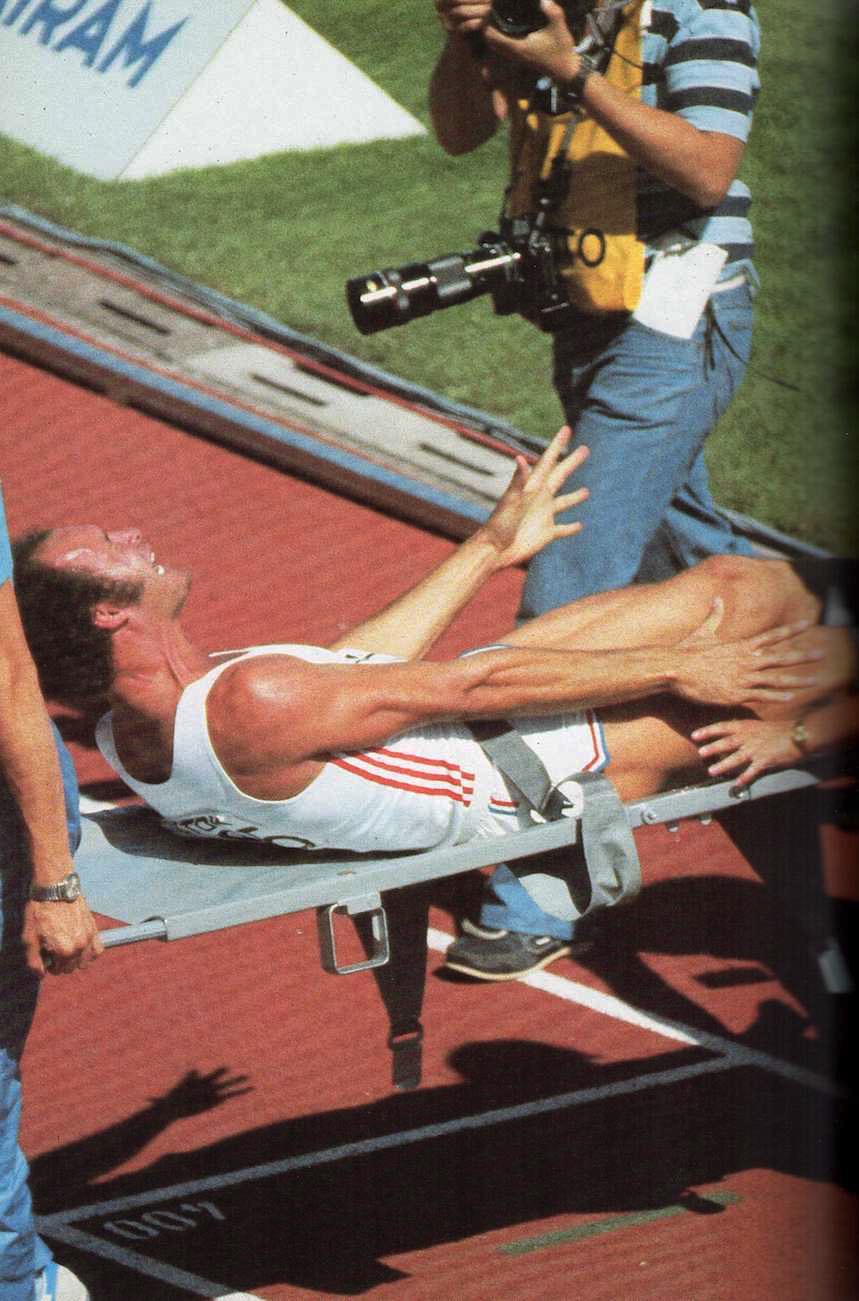 Amos, Kszczot and Bett were more fancied than Bosse, who was not even best outsider. Canada's Brandon McBride assumed that mantle with a strong semi-final win.
In 1983, Elliott set a strong, but not super-fast pace of 50.6 for the first 400. For most of the next 200 metres he battled for the lead with Cruz, the pair seemingly oblivious to any other competitors.
In London 2017, guess what: McBride set the pace at 50.78 whereupon the main contenders seemed more intent on racing one another than looking out for other threats. Even when Bosse sprinted to the front, his rivals seemed to be operating on the assumption that the winner of their own private battle would still emerge victorious overall.
Of course, they had not learned from history, so history repeated.
"Nothing could have been simpler," said Wulbeck back in 1983. "There was no crowding, no jostling. Is it really possible that I bettered my best time by a second.
"It simply was the best race of my life."
Indeed it was. In another similarity, both Wulbeck and Bosse ended up winning with relative ease. Wulbeck's 1:43.65 put him four metres ahead of Druppers' 1:44.20 with Cruz third in 1:44.27.
Similarly, Bosse had a clear two metres to spare at the line, waiting for a challenge that never came.
"And the people passing by stared in wild wonder,
and inside the jukebox roared just like thunder.*"
It was The Marseillaise playing, if I'm not mistaken.
*Wild Night is Calling, Van Morrison
End
Watch the 1983 WC 800m final
ABOUT THE AUTHOR
Len Johnson has been the Melbourne Age athletics writer for over 20 years, covering six Olympics, eleven world championships and six Commonwealth Games. He is also a former national-class distance runner. For over a decade Len has bee Runner's Tribe's lead columnist. Len also writes for IAAF. He has recently been named an Athletics Australia Lifetime Member. He is also the author of 'The Landy Era'.