2017 was a stellar year for King Island native, Stewart McSweyn. Highlights included representing his country in the 3000 metres steeplechase at the 2017 World Championships, winning the prestigious Zatopek: 10 title and evidently punching his ticket to compete for Australia in the upcoming Gold Coast Commonwealth Games, but this is just the beginning for this extremely talented Tasmanian. At just 22-years of age, McSweyn has a huge international career ahead of him and will not rest until that potential is reached.
Training under the experienced eye of Melbourne Track Club founder and head coach, Nic Bideau, McSweyn is not content with competing in just the 10,000m on the Gold Coast in April and will be looking to make the team in the 5000m where he already has the 'A' standard.
When you tune in to watch the athletics this April, you have good cause to be excited when they announce McSweyn's name, as with his endless talent, racing confidence and cool head, it will be hard to count him out of any race on the international stage. The man dubbed the "Mayor of King Island" is, without doubt, one to watch closely over the next few years.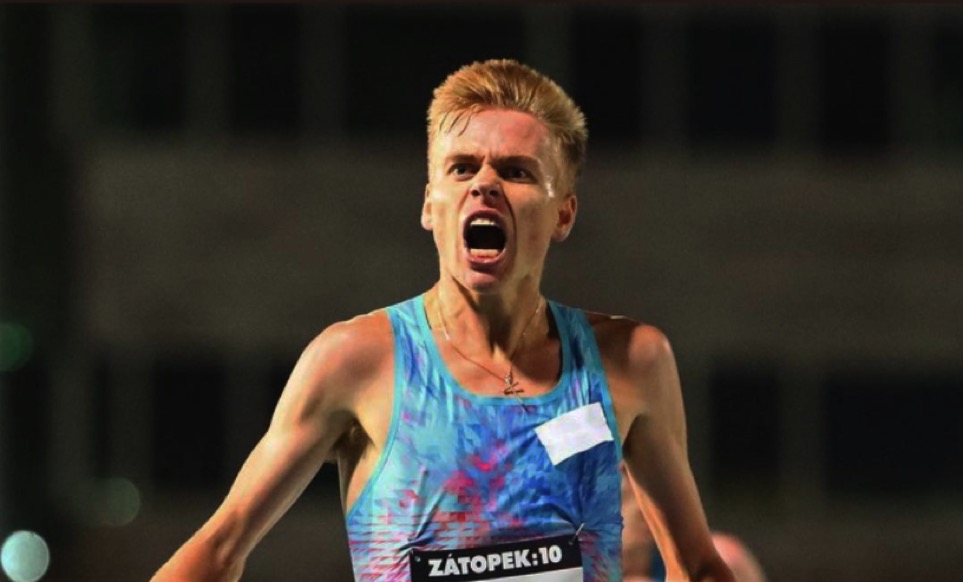 Where are you currently training at and how is it all going?
I am currently up at Falls Creek at an altitude training camp. Training is going well and I don't think that I have gone up to a January Falls Creek camp in better shape, which is exciting.
Whilst doing some research for this interview RT came across one of the better Wikipedia pages going around; yours. Factually, we're not sure about the 92kg part. Growing up did you, in fact, play AFL and represent Tasmania in U12's? Why did you hang up the boots?
Haha, I am definitely not 92kg, but I will claim it!! I played a fair bit of AFL until I was 15 years old, and I wasn't a bad junior player. I started to get a few niggles and injuries from AFL after that, so that's when pursuing running became a pretty simple choice.   
How did you get into running and when did you begin to really specialise in the sport?
I began like most kids do, through school cross country when I was about 12 years old. I didn't start properly training with a coach until I was about 14/15 when I joined up with one of my best mates Jack Davies and began training with Rod Griffin and his stable of athletes in Ballarat.
What was it like growing up in such a remote location like King Island with a population of around 2000? Do you miss the simple life over there sometimes and were you able to get back home for Christmas?
I loved growing up on King Island, and in all honesty, I don't think there is a better place for kids to grow up! I certainly miss the easy-going nature of the Island, but it's always great when I get to go home and train on my family farm for a few weeks over Christmas. It's also nice to catch up with my mates from the Island, who I don't get to see as much now I spend a lot of time travelling.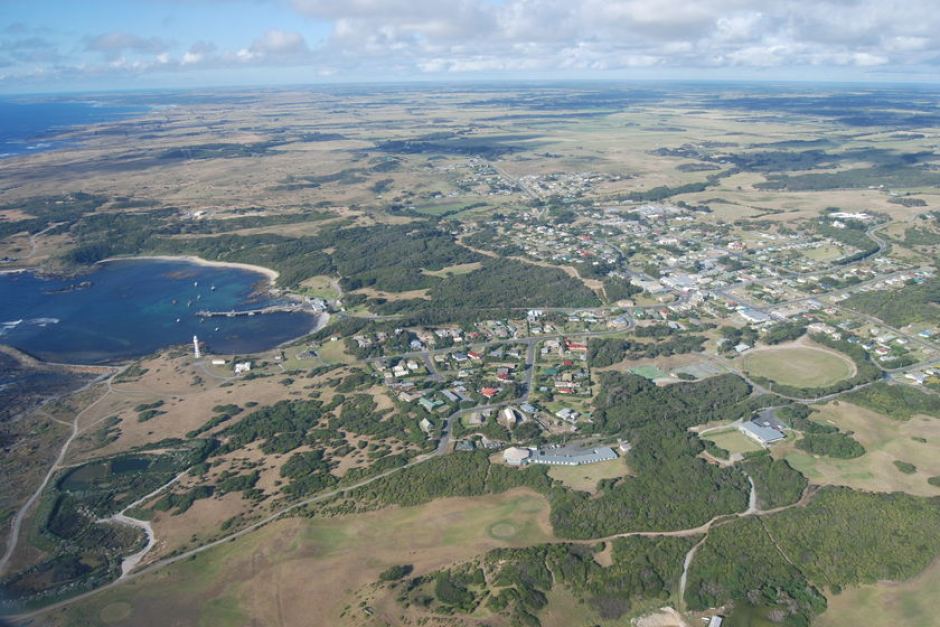 You topped a stellar year off with a big win over Pat Tiernan and stacked field at the Zatopek:10. How awesome was it to take such a prestigious title back to King Island after finishing 2nd the year before?
Winning Zatopek was definitely a special night, and to have so many of my friends and family in the crowd made it even more special. The Zatopek 10 had a little more significance this year due to it being the Commonwealth Games trial, so to be able to perform so well against a loaded field of the best distance guys in Australia was extremely satisfying.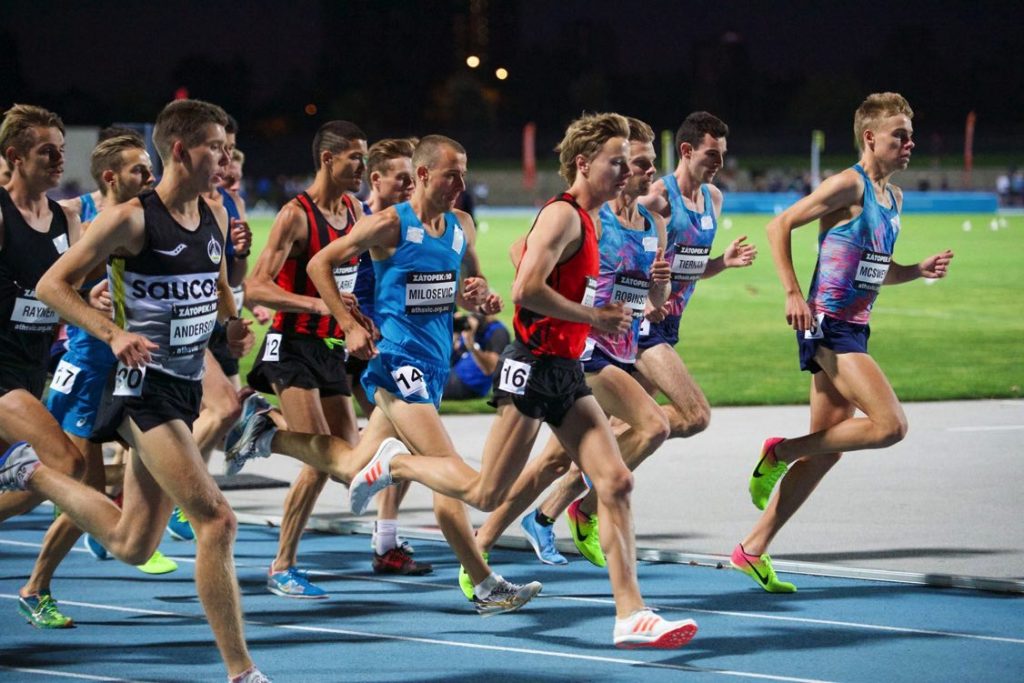 As discussed above with your win at Zatopek you punched your ticket to compete for Australia at the upcoming Commonwealth Games on the Gold Coast. How pumped are you for this amazing opportunity?
I'm extremely excited about the opportunity, as being able to compete in a major home championship has been something I have wanted to achieve since seeing the excitement of the 2006 Melbourne Commonwealth Games from the grandstands as a young fella. Being the first King Islander going to the Commonwealth Games will be an enormous privilege for me and I know I will have a whole island behind me when I compete on the Gold Coast in April.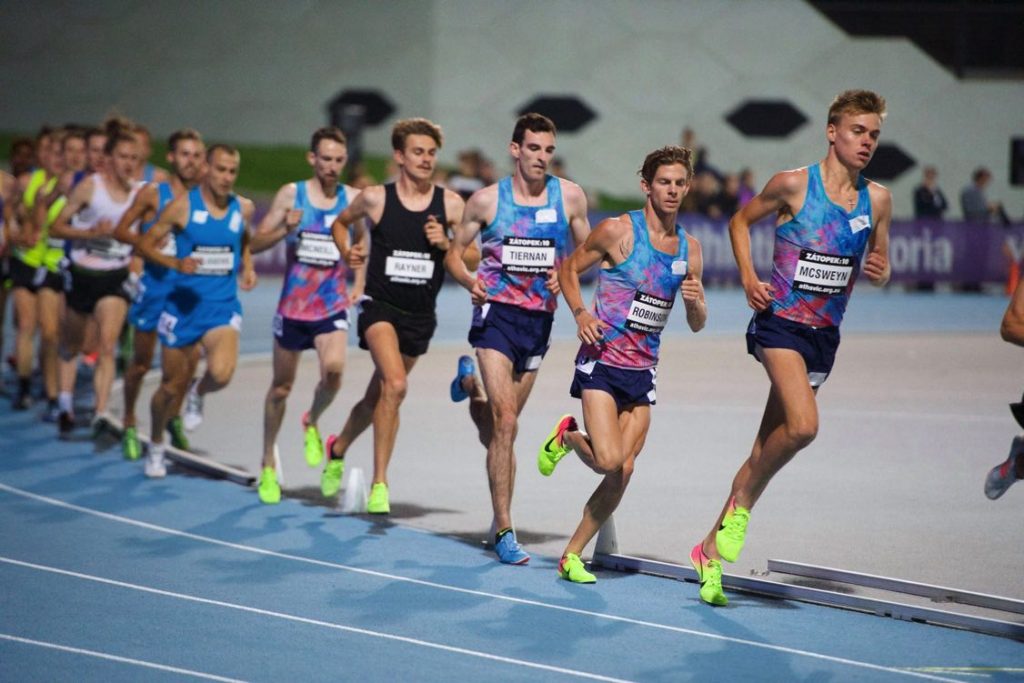 Those who know you, know you are a big fan of the great sport of tennis. What is it about the sport that tweaks your interest? Who's the greatest player ever in your opinion?
I just love how the sport is played and how the tennis international tour works. Since I was a young boy watching the Australian Open, I have loved it and I follow the top 100 players in the world pretty closely. I'm not sure who I think the greatest is, as I wasn't fortunate enough to be alive to watch many of the best players. However, from who I have seen, it would have to be Roger Federer, his durability and consistency at the top across so many years is just phenomenal.
We've just heard Andy Murray is out of the Aus open which is a bummer for the fans. Who's your tip to take the men's and women's titles?
I'm a big fan of Nick Kygrios, and would love to see him get it right at an Australian Open as he has all the weapons to be right at the pointy end of the tournament. However, my tip is an outsider called Lucas Pouille of France. I have followed him since he was playing on the challenger tour and was outside the world top 300, and now he is 18th in the world and a big game player so would be great to see him go far in the Australian Open draw. My tip for the Women's would be Belinda Bencic from Switzerland – she's one to keep an eye on!
If you could have a coffee and a chat with any famous person on the planet who would it be?
I would say Brett Robinson, as there's no one better in athletics to grab a coffee with. Outside athletics, as a long time St Kilda supporter in the AFL, it would be either Nick Riewoldt or Robert Harvey.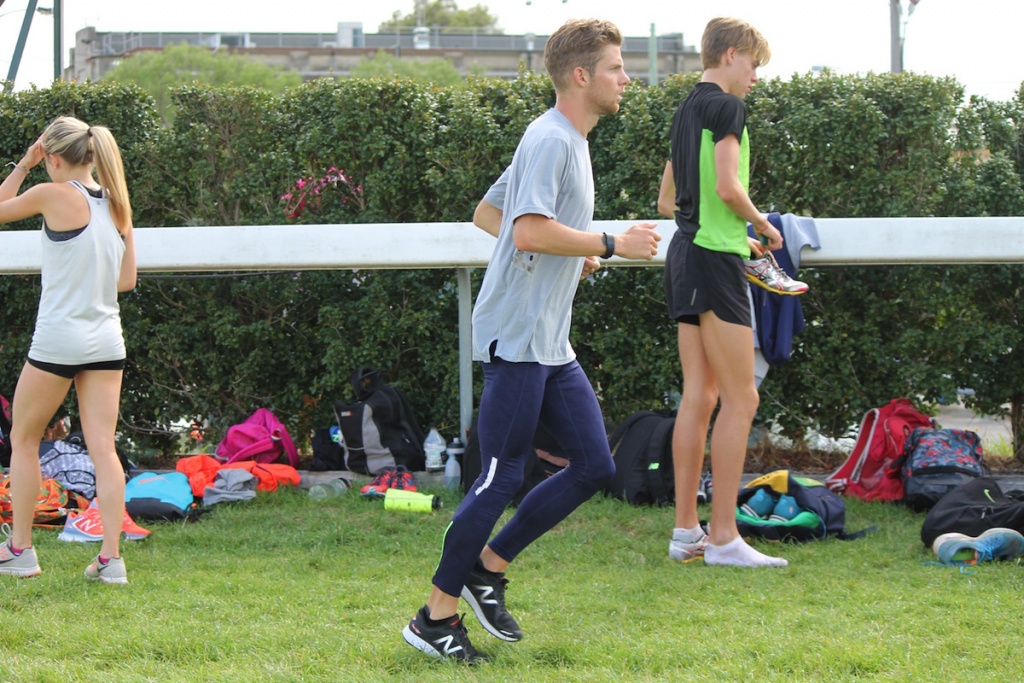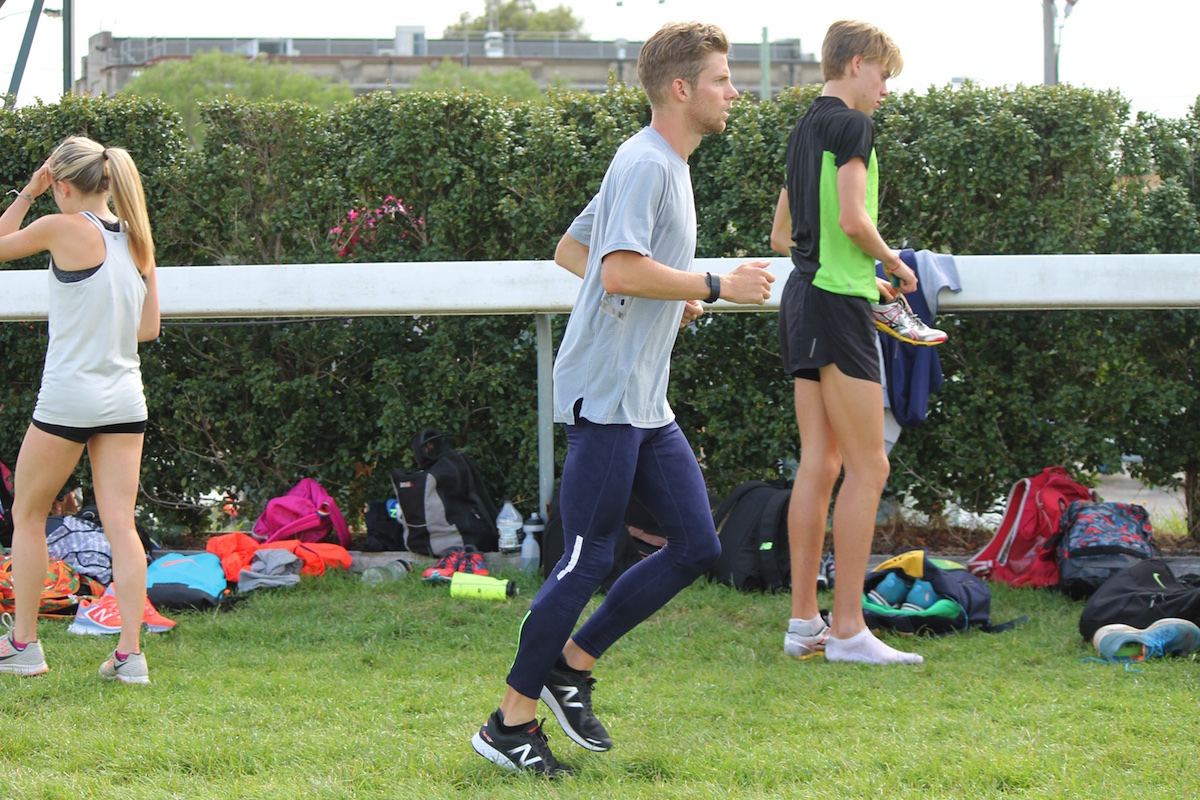 How instrumental has your coach and MTC founder, Nic Bideau been in your recent success?
Huge! Without Nic's and MTC'S involvement, there's no question I wouldn't have been able to achieve what I have been able to so far. When I started training with Nic and the Melbourne Track Club I was at crossroads, where I was close to maybe leaving the sport and focusing on university studies. Being able to train with a world-class coach and athletes on a day-to-day basis has been enormous in my progression as an athlete.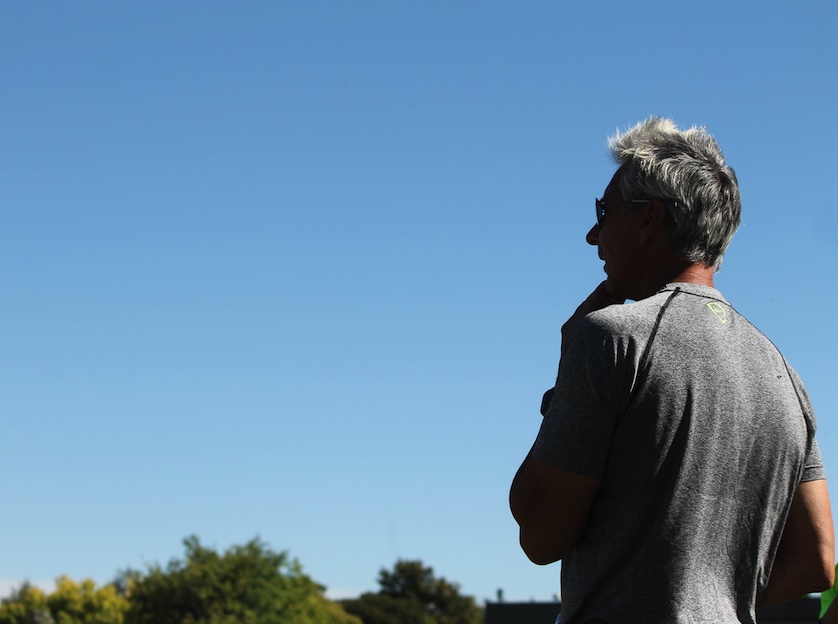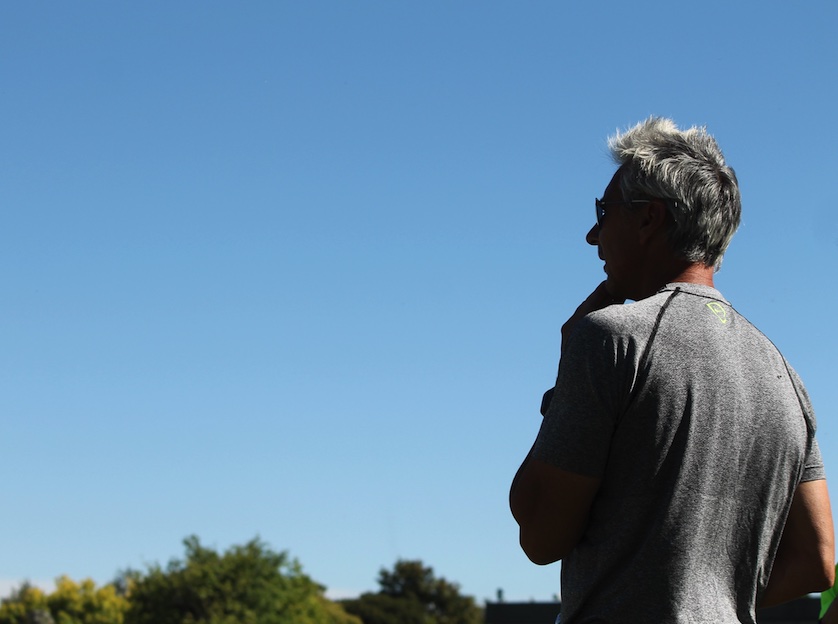 You're still looking to make the team in the 5000m and 3000m steeplechase as well where you have the 'A' standard in 5 and a number of 'B' standards for the steeple. At this point what would you say your prefered event is?
I'm definitely looking at trying to do the double at Commonwealth Games, so the focus now turns to performing at National trial on the Gold Coast in the 5,000m. I will also do the 3000m steeplechase at the trial, but due to the timetable of the Commonwealth Games if I was lucky enough to qualify in the event it would be unlikely I would be able to do it as it falls on the same night as the 10,000m. I wouldn't say I have a favourite, being able to be competitive in numerous events gives me a good range and opportunity to make International teams. I think long-term the 10,000m might be my best event, but at the moment I'm happy doing all three events.
If you could be any superhero, which one would you be and why?
The Incredible Hulk. Being a lean runner makes you realise how fun it would be to have a bit more muscle and strength.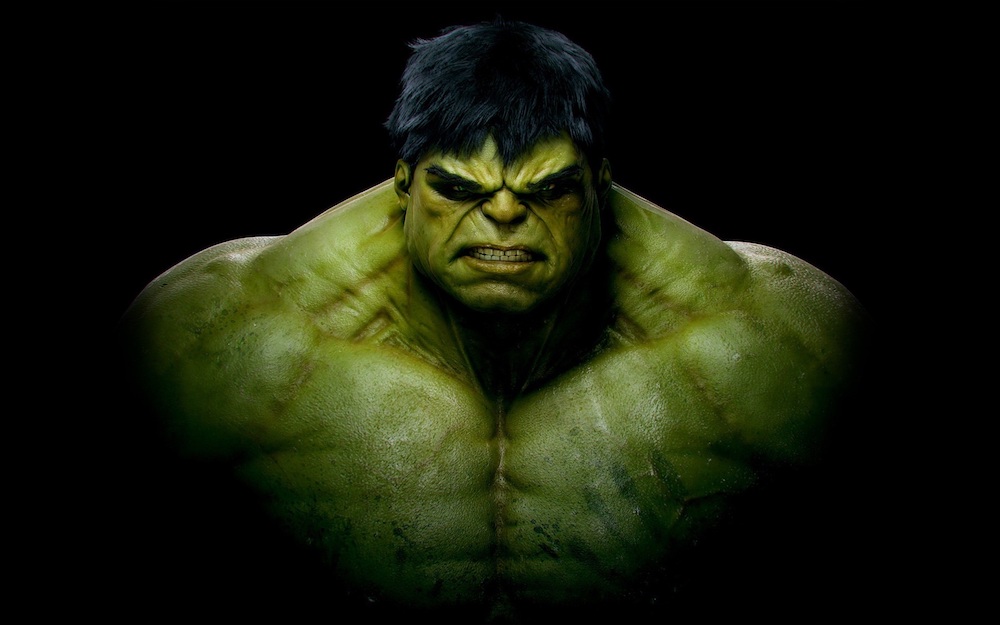 Do you think you'll have a crack at a half marathon in the near future, say the next year or two?
Definitely! Nic's been extremely careful with me moving up distances too fast, however, I would like to run a half marathon at some point over the next 24-month period. The idea of the marathon also definitely excites me, so I'm hoping at some point in my career I get the opportunity to have a good crack at it.
Favourite location you've travelled to outside of Australia for running?
I would have to say Tokyo, Japan. Such a relaxed and clean place.  
Favourite thing about being an elite runner?
Being able to travel to so many countries across the world and being able to do it for most of the year with many of my best mates.
Do you ever struggle with motivation to train day in day out?
Throughout the year I definitely have days where I struggle for motivation, especially after a poor race or training period, however that's where I think the group environment of MTC is so important as there is always someone there to help motivate me.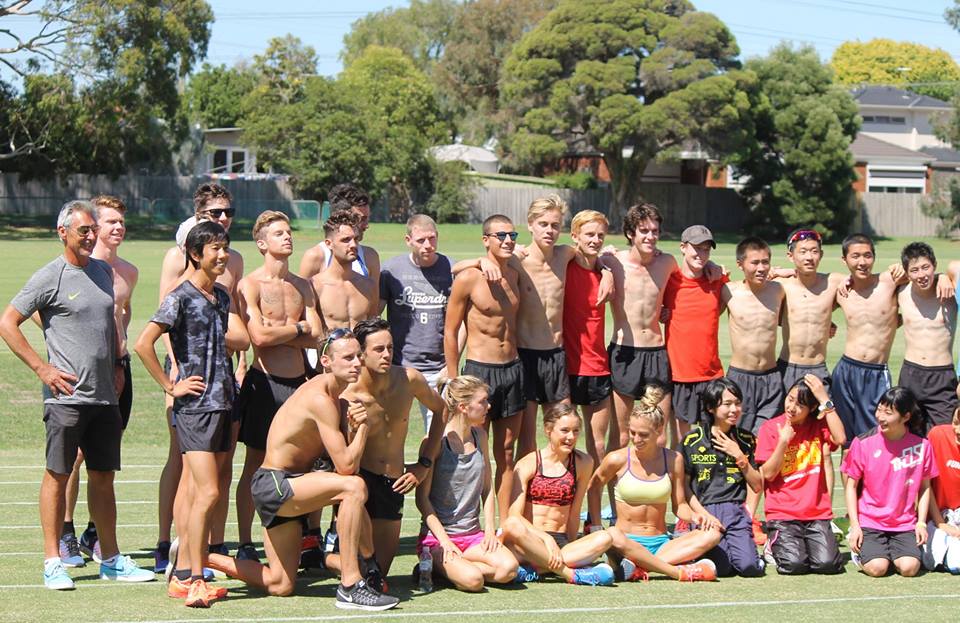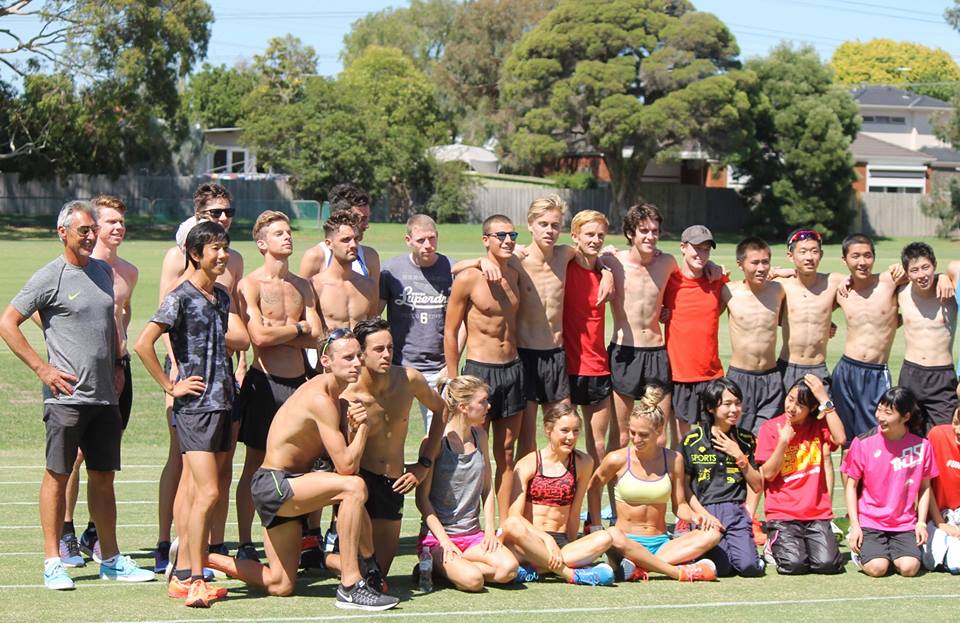 Athletic highlight of 2017?
Winning the 10,000m Commonwealth Games trial at Zatopek and booking my spot on the Commonwealth Games team.
Most played song of 2017?
Dance Wiv Me, by Dizzee Rascal. This is my go-to song to get me pumped before a race.
Thank you!