"Finish each day and be done with it. You have done what you could. Some blunders and absurdities no doubt crept in; forget them as soon as you can. Tomorrow is a new day. You shall begin it serenely and with too high a spirit to be encumbered with your old nonsense." (Ralph Waldo Emerson)
The above quote is currently staring at me from the calendar placed on my study wall. Quite appropriate for December, don't you think? What, with all the "blunders and absurdities" that have "no doubt crept" into your 2015; unless you're perfect, not human; immune to all the craziness and pleasures of modern day life (congratulations?).
Being close to the end of the year, it's a good time to reflect and learn from 2015: then "be done with it", accept what's been, and start off the new year "serenely" without "your old nonsense." Because what's the alternative? Dwell on the negative: the crap and lost races, the less than ideal training and efforts, the over training, the issues off the track? These things will always happen: all you can do is try to turn the negatives into positives for next year.
But enough of my pious, Dr Phil-like musings…
I recently had the pleasure of walking to an athletics meet where the four minute mile was broken by two men: the current Australian 1500m record holder Ryan Gregson (1st 3:56:67) and talented young runner Zac Patterson (2nd 3:59:56). Along with this the current Australian 5000m record holder, Craig Mottram, and Commonwealth Games representative, Liam Adams, both supported the 10,000m event by running at or near the front for the majority of the race; while the women's 1500m race was won by well known Australian Olympian, Genevieve LaCaze (4:20:37). Not bad for a Saturday night down in G town. The Geelong Steigen Spectacular – an annual event held at Landy field since 2010, organised and sponsored by local running legend Louis Rowan (Australian 5000m representative at the 2006 Commonwealth Games) – impressed. It's rare to get that calibre of athlete to a regional athletics meet and I congratulate all the organisers and volunteers involved in making it such a success.
The 10,000m was the last event of the night: a brutal 25 laps of the track, run in temperatures that made me thankful I was just spectating from the comfort of my 'ringside' patch of grass. Toby Rayner (30:15:03) eventually held on for a solid win, being pressured most of the way by a valiant Nick Earl (30:18:06); although I applaud every one of the competitors on the night for just getting out there and testing themselves over such an unforgiving distance on the track.
It also got me thinking about my last ever track race: the 2009 Zatopek: 10. By then my own fire for track racing had lost its heat and as a result I DNFed around half way: the thought of an extra twelve and a half laps of soullessly drifting into mediocrity being repulsive – right or wrong (and most would view it as wrong, taking into account the unwritten distance-running law: finish unless injured). But we're all different.
Anyway, if that night had instead resulted in a win, or something highly encouraging, it would have been extremely likely that I would have competed in future track races because: how many runners actually finish their track careers on a high? It would have to be only a very small percentage, as human nature tends to want more of a good thing: why stop when things are going so well? Of course, it's usually a lot more than just one race that curtails a track career: a gradual decline, injury, and loss of interest usually being the main culprits. But the final straw, a poor race, can certainly make things seem clearer. Just as Sebastian Coe discovered in 1990 after finishing 6th in the Commonwealth Games 800m, thus ending his career:
"I feel like a boxer who looks great in the gym but as soon as he enters the ring gets knocked out. But then this is no longer life or death for me."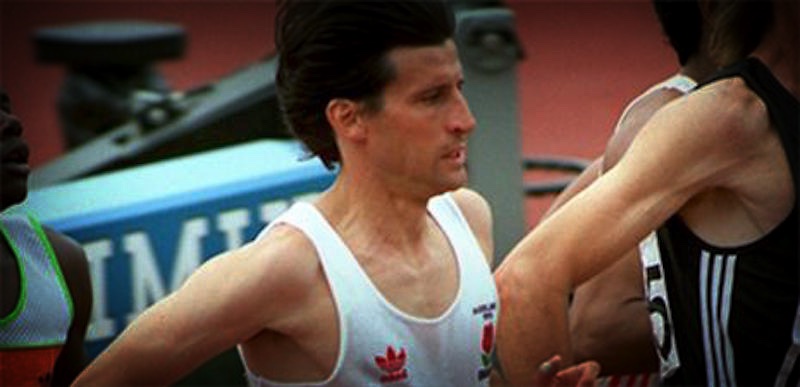 But looking towards 2016 and beyond, let's go off the track and consider Constantina Dita and Carlos Lopes, 38 and 37 years old respectively when they achieved their greatest result: winning the Olympic Games Marathon.
While the fire in the belly will ebb and flow throughout your career, it can still burn unexpectedly bright near the end, which combined with accumulated experience and knowledge can prove a winning formula, as Constantina Dita simply expressed after her 2008 Olympic victory in Beijing:
"The experience of age helped me. I have raced a lot before, I know a lot about running."
There is always hope. On that note, Merry Christmas and Happy New Year to all Runner's Tribe readers!