Help us stop athletics in Australia from going backwards as the Queensland Government is considering plans to remove an athletics track from one of Australia's most sought after athletics facilities.
The Queensland Sports and Athletics Centre (QSAC) is home for many athletes based in Brisbane and South East Queensland. Originally commissioned for the 1982 Commonwealth Games, this facility is now home to Queensland Athletics (QA), the Queensland Academy of Sport (QAS), and soon to be the home of Little Athletics Queensland. In addition, QSAC hosted the 2015 Australian National Championships, hosts the annual Queensland Track Classic, the Queensland State Championships as well as countless school, junior, open and master competitions; not to mention QSAC is the training ground for hundreds of athletes for their general everyday training.
Recently an article published by the Courier Mail brings to light the apparent benefits of rescuing QSAC described as a "white elephant". Further investigation revealed that the Queensland Government are considering plans to take the 'outside track' (State Athletics Facility – SAF) and grandstand away to make room for an AFL training field for the Brisbane Lions.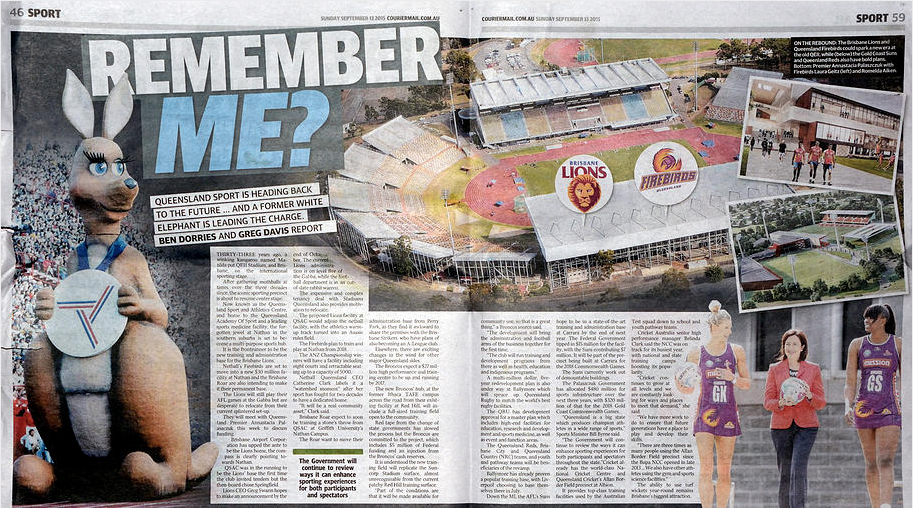 Granted, the cost of maintaining an athletics track may not be cheap and the potential income from a major sporting club such as the Brisbane Lions with the backing of large sponsorship deals and broadcasting rights makes a strong case for this to be a financially driven decision. But the value of athletics is more than just money.
While track and field may not be the revenue earner that AFL is, surely the benefits to the community are obvious to those who are making these decisions about taking a track away. With increasing concern about obesity, should we not be encouraging more participation sports rather than spectator sports. Athletics is a sport not just for the elite. Athletics is a sport for any person of any gender, age and ability.
It has been said that this is an ignorant and careless money driven decision and to say that QSAC is a "forgotten jewel" is an uneducated statement. After all, sport should be about people – not money. AFL is a thriving sport with huge revenue streams and deep pockets, surely the Brisbane Lions can find another location for their new training facility.
There is something you can do about it. You can help by going online to the Two Tracks At QSAC campaign website and sign the petition. It's easy and it takes literally 5 seconds to do. Go to www.twotracksatqsac.com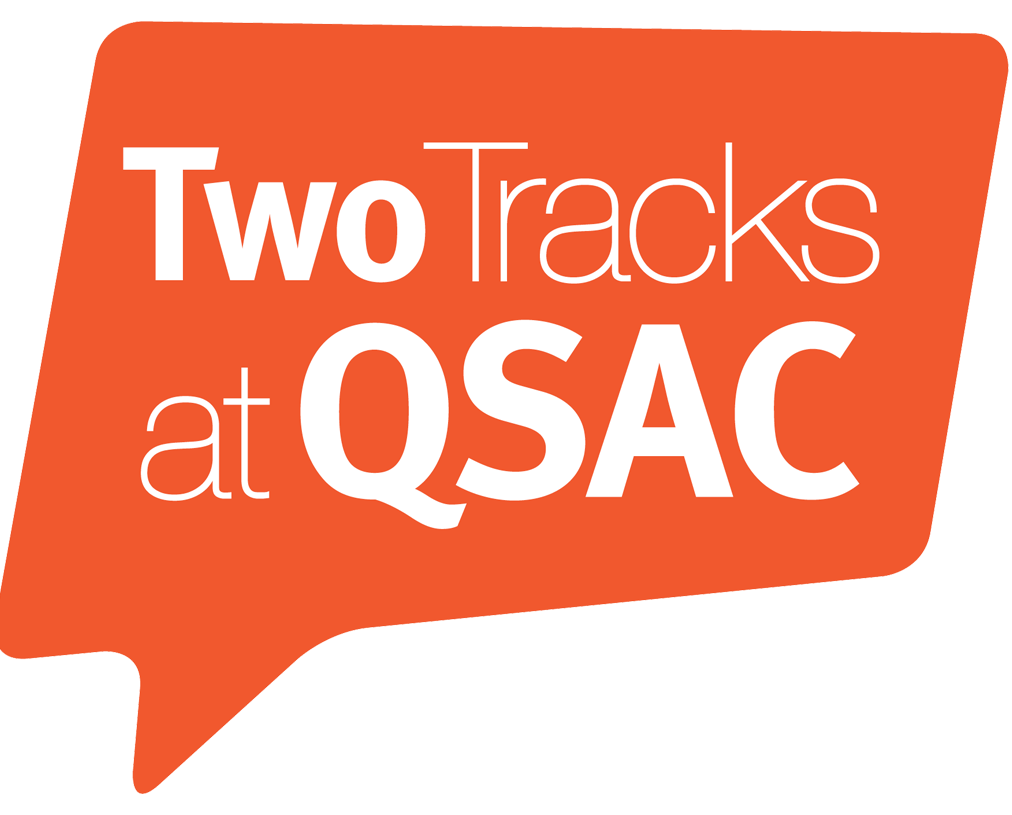 You can also help by spreading the word and telling as many people that you can about the petition and get them to sign it as well. The more people involved, the louder our collective voice is and the more power we have in stopping an athletics track being taken away.