If I had to pick one abiding memory of the third world championships in Tokyo in 1991 it would be the humidity which descended on your shoulders like a heavy cloak the moment you stepped outside.
There were so many other memories – Mike Powell's fabulous world record in the long jump as he upended Carl Lewis; Lewis's own world record in the 100 metres; the emergence of Marie Jose-Perec in the women's 400; Liz McColgan's gutsy win in the 10,000 – but Tokyo's draining heat and humidity were of in a class of their own.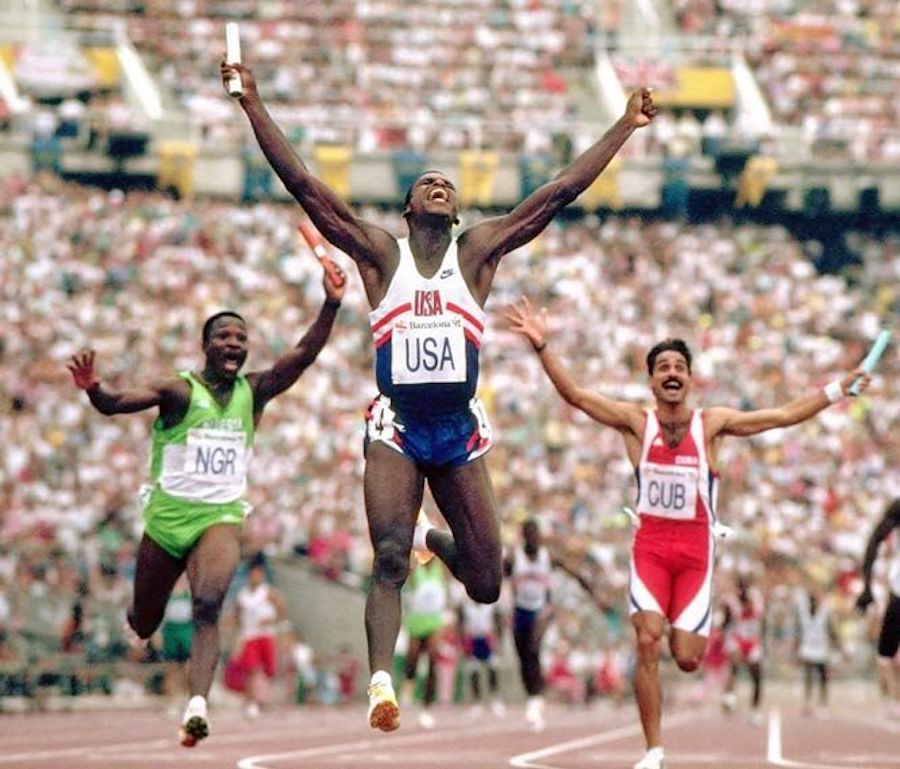 The atmospheric conditions forced their way into every conversation. The long jump in which both Powell (8.95 metres) and Lewis (8.91w) both eclipsed Bob Beamon's legendary world record 8.90 set in the high altitude of Mexico City took place in the lull as Tokyo's proximity to a typhoon produced an altitude-like drop in the air pressure.
The wind and rain which blew in that night cleared the air. Men's marathon two days later took place on a clear and sunny day inflicting the debilitating trifecta of high temperatures, oppressive humidity and direct sun on the competitors.
Tokyo91 was the first medal-less world championships for Australia. After Rob de Castella's win in the marathon in 1983 and silver medals to Debbie Flintoff-King and Kerry Saxby-Junna in 1987 it was a meagre return of just six top-8 placings in Tokyo.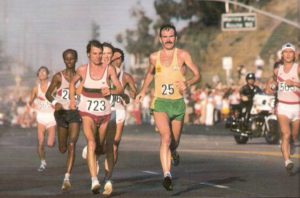 But that was all to come as we checked into the Shinagawa Prince hotel on championships' eve. I paid my own way to Tokyo (though from day two The Age took a daily column from me which defrayed expenses. Thanks, Carl, for that 100 world record!).
Pat Clohessy and I shared room number 2740 on the 27th floor of the giant hotel, one of three, including the teams' hotel, in the area. Ron Clarke still held the men's national record in the 10,000 then at 27:39. Our line was that we were happy to be close to Clarkie but it would not have been appropriate to have room 2738.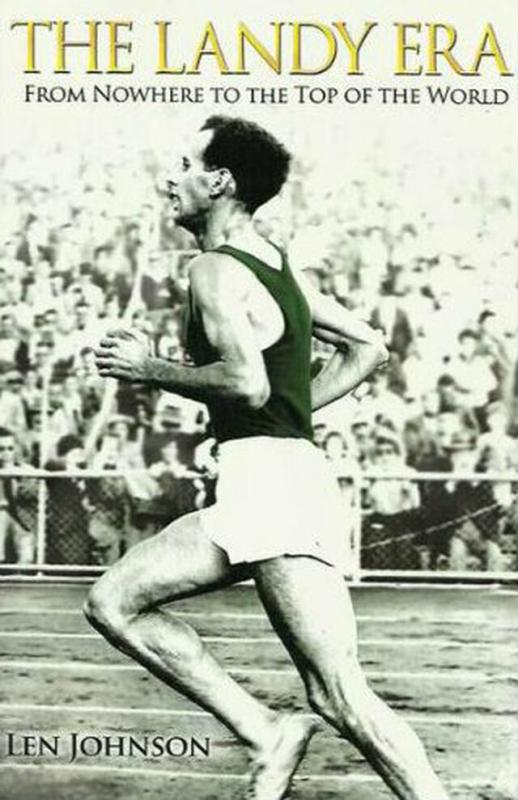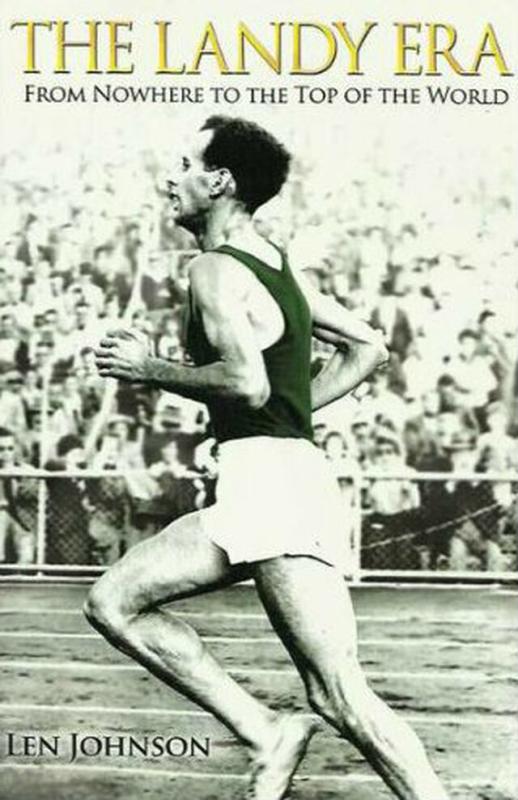 'Clo', whose telephone usage was legendary, informed me he had organised a daily 8am call from ABC Sport in Canberra. What he neglected to add was that the two-hour time difference made that 6am Tokyo time which was fine on the two marathon mornings, the other seven – not so much.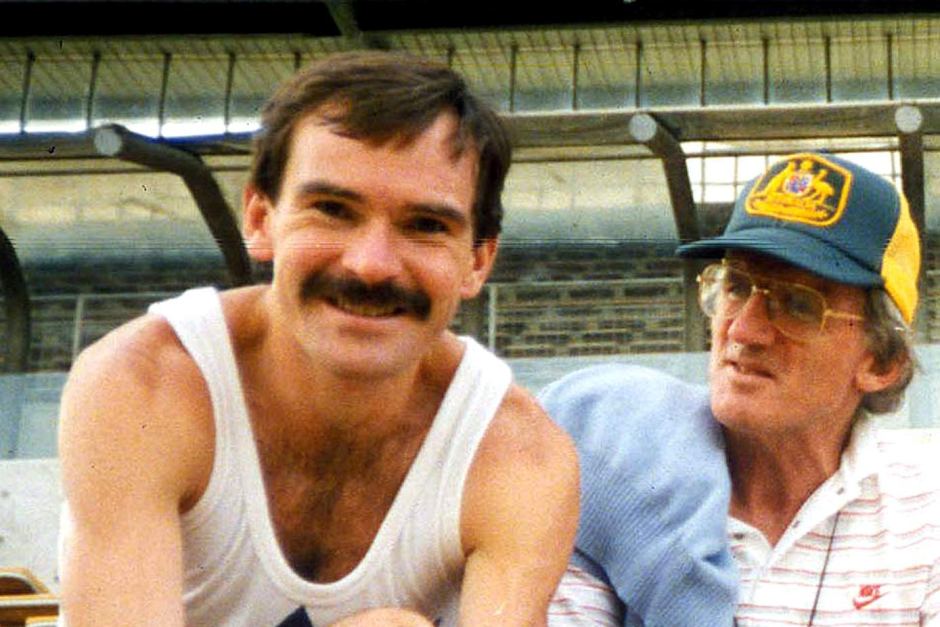 Day one was mostly heats and had little Australian involvement. Day two, however, started with shocks. Our hotel was at the 25km mark of the marathon course. Having watched the first half of the race on television, we emerged to watch the leaders go past on their return to the stadium. First shock was how hot it was (women's marathon day was also relatively clear). Second shock was to find Rosa Mota sitting in the gutter.
The Portuguese Olympic, world and two-time European champion had dropped out at that point with stomach cramps. Having largely recovered, she was still sitting down as she talked with team officials and media.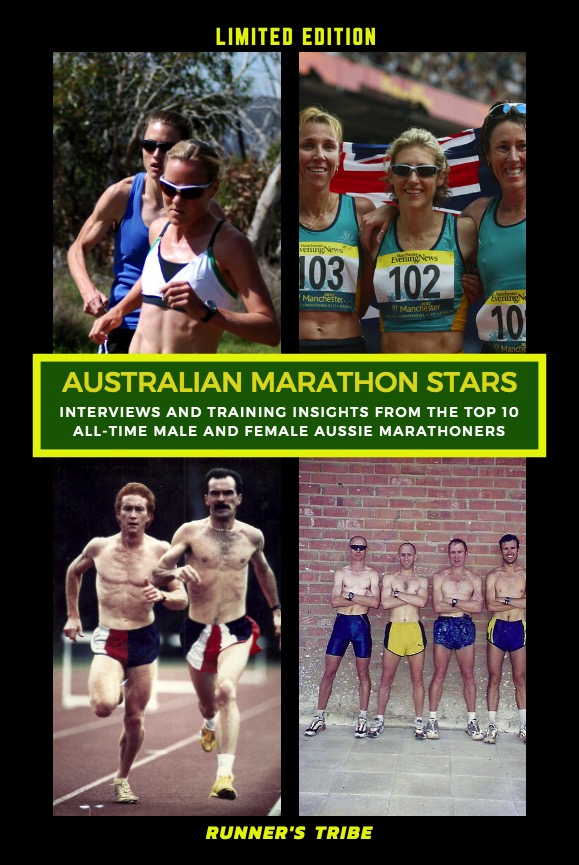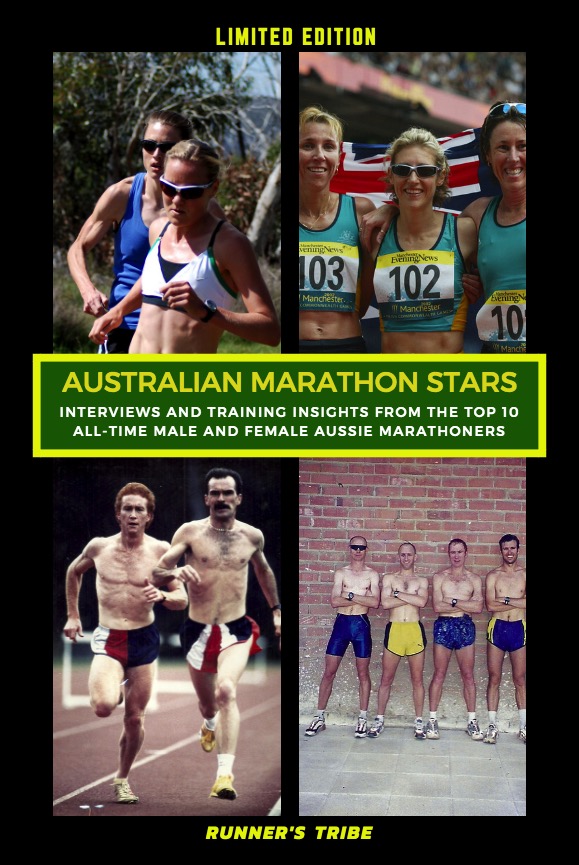 The dethroning of defending champions and crowning of new ones is part of every championships, of course. And there was no higher royalty than Carl Lewis at this time. With Ben Johnson scrubbed from history, Lewis had been restored to his full glory as a multiple gold medallist at the 1983 and 1987 worlds and the 1984 and 1988 Olympics
And having recently signed a contract with Japan's Mizuno, along with other endorsement deals in the country, Lewis was the face of the world championships. Although his loss to Powell ended a 10-year, 65-meeting winning streak, the story of the long jump was as much Lewis losing as Powell winning. When Lewis jumped a wind-legal 8.83 in the final he figured he had everything covered as he sat of the infield contemplating finally breaking Beamon's record.
Instead, Powell jumped his massive 8.95 in round five while Lewis could manage 'only' 8.91w, 8.87 and 8.84 on his final three attempts.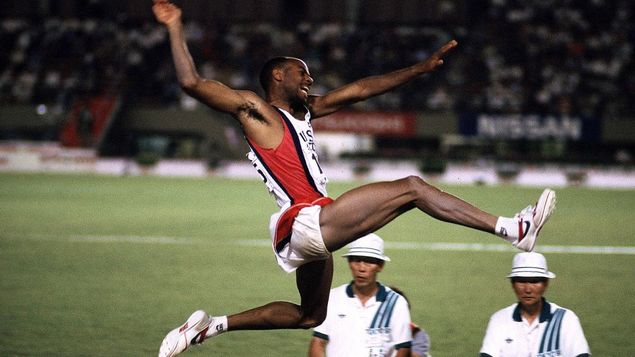 Still, he had won the 100 in a world record 9.86, defeating teammate Leroy Burrell who had beaten Lewis at the US champs with the previous world record of 9.90. And Lewis anchored the US to a world record and gold medal in the 4×100. But his only global titles from 1992 on would come in the long jump. Tokyo91 was the last time Carl Lewis dominated a global championships.
Despite the conditions, there was some great middle and long-distance running in Tokyo. Yobes Ondieki ran 4:02 for laps two to five of the 5000 final on the last day (an afternoon session under hot sun) and was able to cover the last few laps at 64-65 on his way to victory. Moses Tanui and Richard Chelimo claimed a Kenyan 1-2 in the 10,000.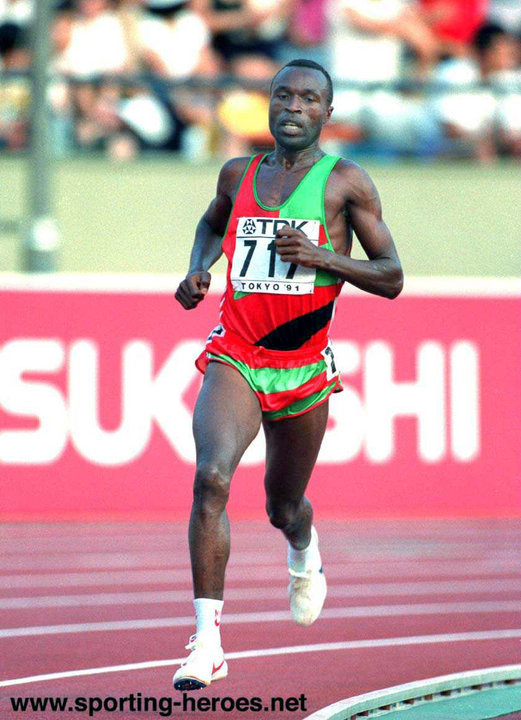 Two memorable performances in the brutal conditions were McColgan's win in the 10,000 and Hiromi Taniguchi's hometown gold medal in the marathon.
Run on the eve of the cyclone the women's 10,000 was clearly a race for the tough. Though McColgan possessed neither great speed nor acute tactical 'nous', her toughness was legendary. Like Ondieki, she took control early then withstood a mid-race challenge from Derartu Tulu before winning by the proverbial street (almost 21 seconds) in 31:14.31. Who needs a kick?
Taniguchi was another made for tough conditions. As other wilted one by one he raced on to the marathon gold medal in 2:14:57. He won by 30 seconds. Only 11 men broke 2:20, the last of them Steve Moneghetti.
Australia's best were Saxby-Junna and Daniela Costian, fifth in the 10k walk and discus, respectively. Dave Culbert and Louise Currey were sixth in the long jump and javelin and Mark Garner in the 400 and the women's 4×100 relay finished eighth.
There had to be better days ahead. Fortunately, there were. Back at the team hotel, a bitterly disappointed Cathy Freeman was fired with determination after not getting a run in the relay. She would not be overlooked again, she vowed.
She wasn't.