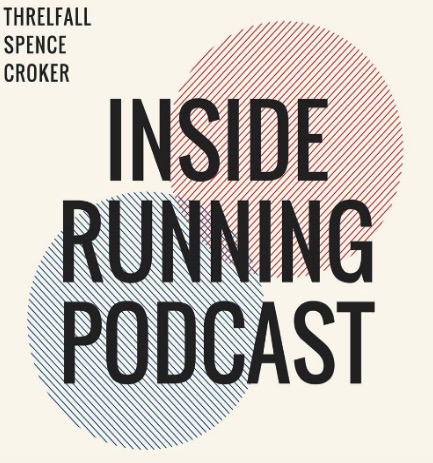 There's a special magic in listening to the wisdom and banter of some of Australia's hard working marathon runners sharing their top tips, secrets of training and stories of success and failure as they enter and participate in everything from their local parkrun to the big city major marathons like Berlin. It is an experience that runners Brady Threlfall, Julian Spence and Bradley Croker bring to their Inside Running Podcast subscribers on a weekly basis.
The shows humble beginnings were born when the trio decided to document their training and ambitions for the 2017 Berlin Marathon after Brady Threlfall's interviews with both Julian (episode 4) and Brad (episode 9) on his stand alone podcast; Tell Me Your Tales. 'I live in a small country town and do a lot of my training solo often listening to podcasts', Threlfall explained. 'I was listening to a lot of podcasts and was getting frustrated with the lack of quality Australian distance running content out there'.
After the episodes aired Threlfall had the idea to create a Road to Berlin series where they'd discuss their training and document their lead up to the 2017 Berlin Marathon. 'They were both really well spoken and easy to talk to. Both boys have great knowledge around the sport and I thought it would be interesting to document our journey and see where we ended up.'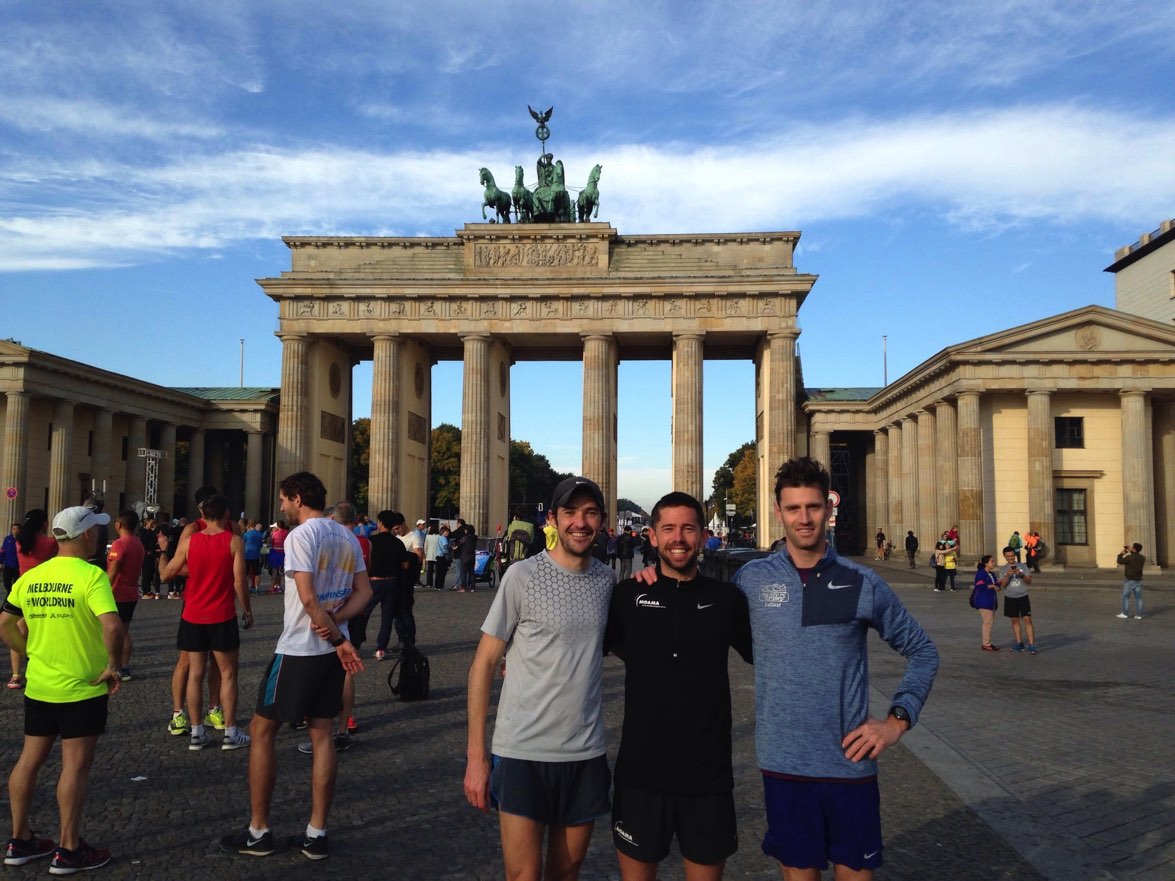 'That's when things really started picking up', says Threlfall, 'The listener numbers went through the roof and they seemed to really enjoy the banter between us and hearing about how our training was progressing. In a way it was like a reality series podcast, we were all pretty evenly matched over the marathon and we weren't sure what was going to happen on race day which made listening and being on the journey exciting'.
On race day Spence took the honours with a breakthrough PB and Commonwealth Games Qualifying time of 2.18.43. Threlfall crossed the line in a personal best time of 2.20.15 and Croker unfortunately DNF after suffering an injury in the lead up. 'It was strange when the race was over' says Spence. 'We built up this massive amount of support here and overseas then all of a sudden the race and the podcast was all over'.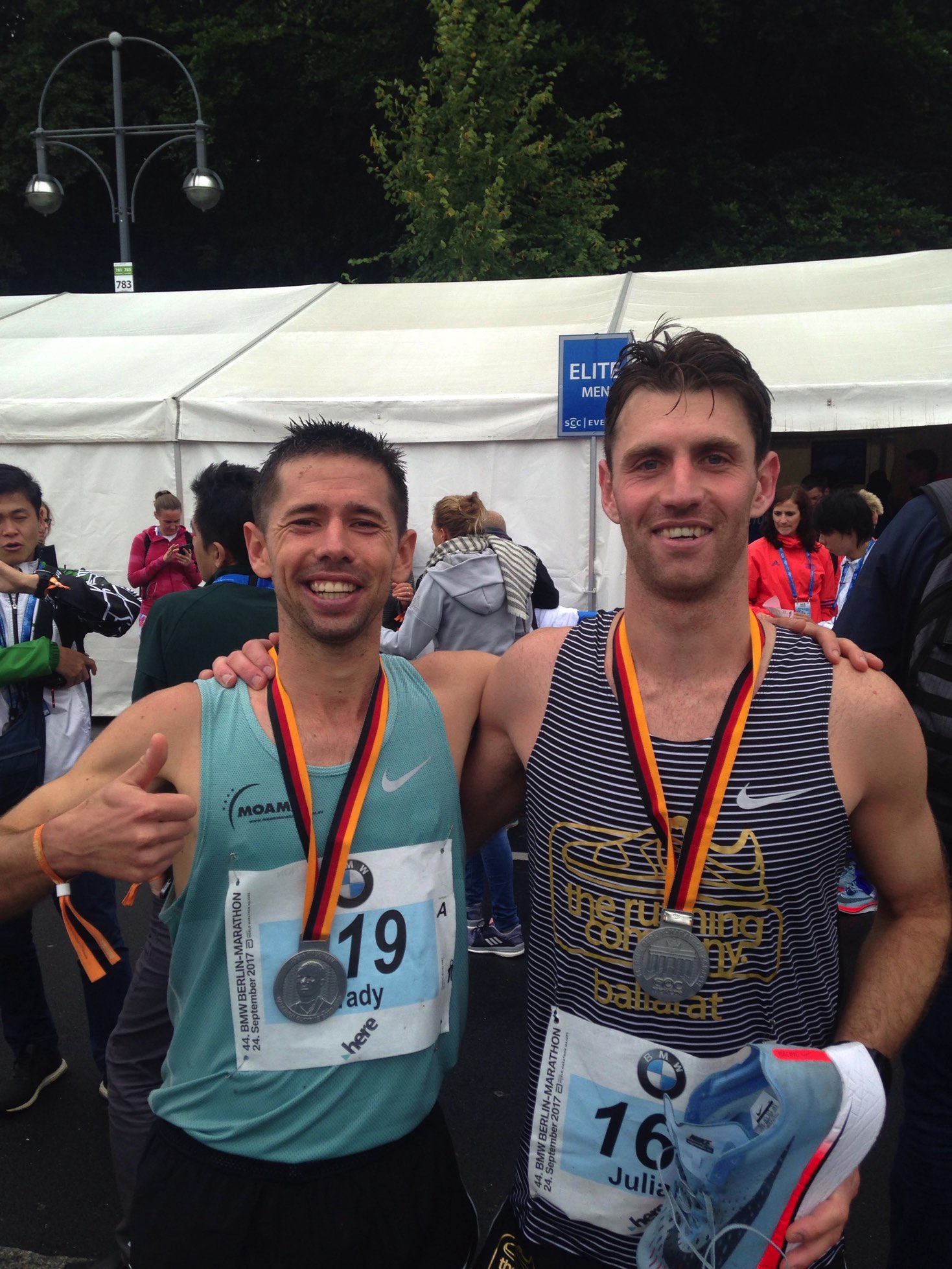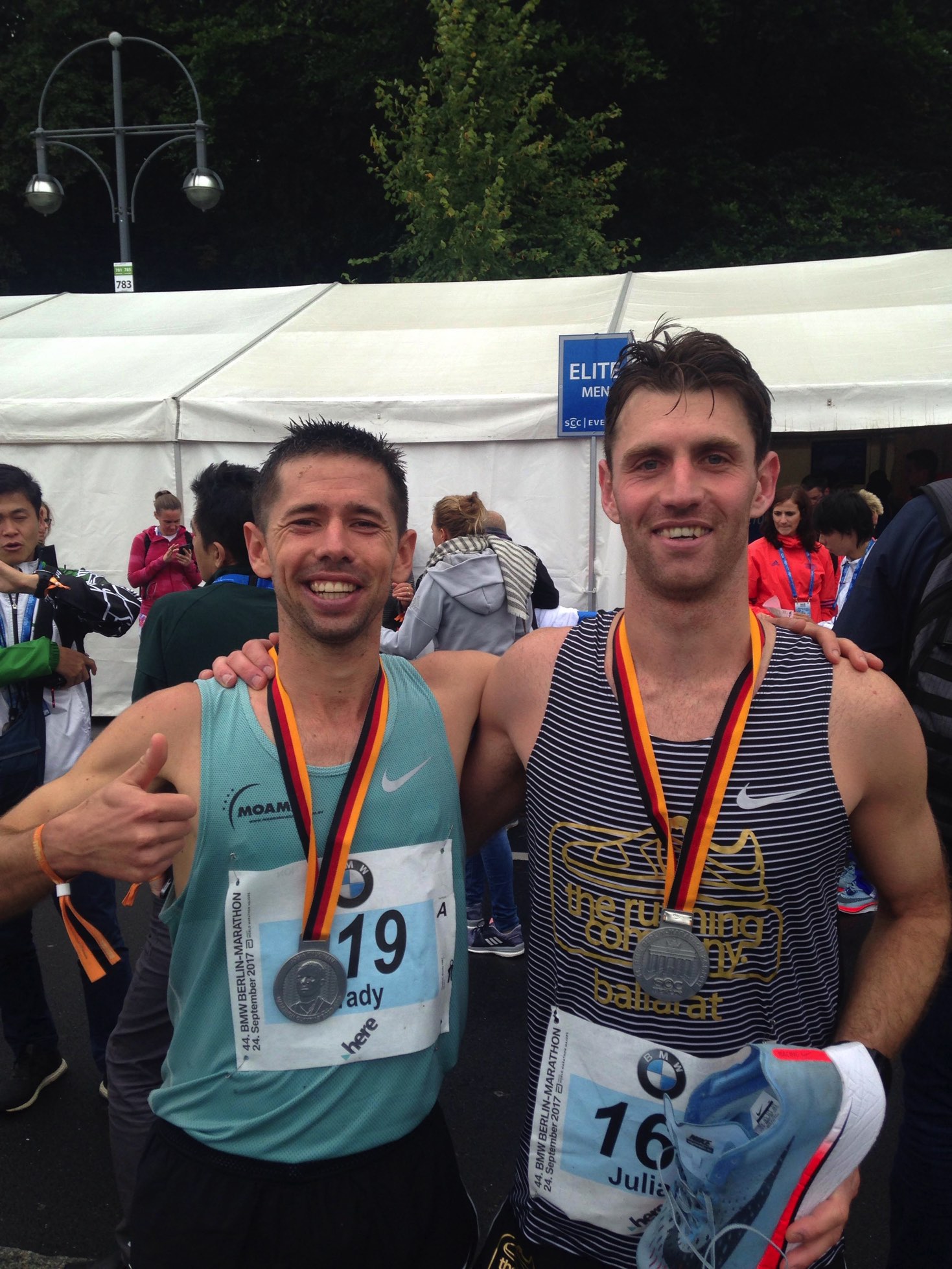 And so Inside Running Podcast was born. 'We were getting a lot of emails about how much the listeners missed the dynamic between the three of us and I think personally we all enjoyed the banter and discussions around training, in a way it was like a counselling session for us each week to debrief our training', says Croker.
The boys stumbled across the need for Australian running content through the airwaves and Inside Running delivered on that need. It has grown from strength to strength in only a short time- culminating tens of thousands of downloads over their first two months and currently charting at 41 on the iTunes Top Sports Podcasts, ahead of Lance Armstrong's The Forward Podcast and SEN Breakfast.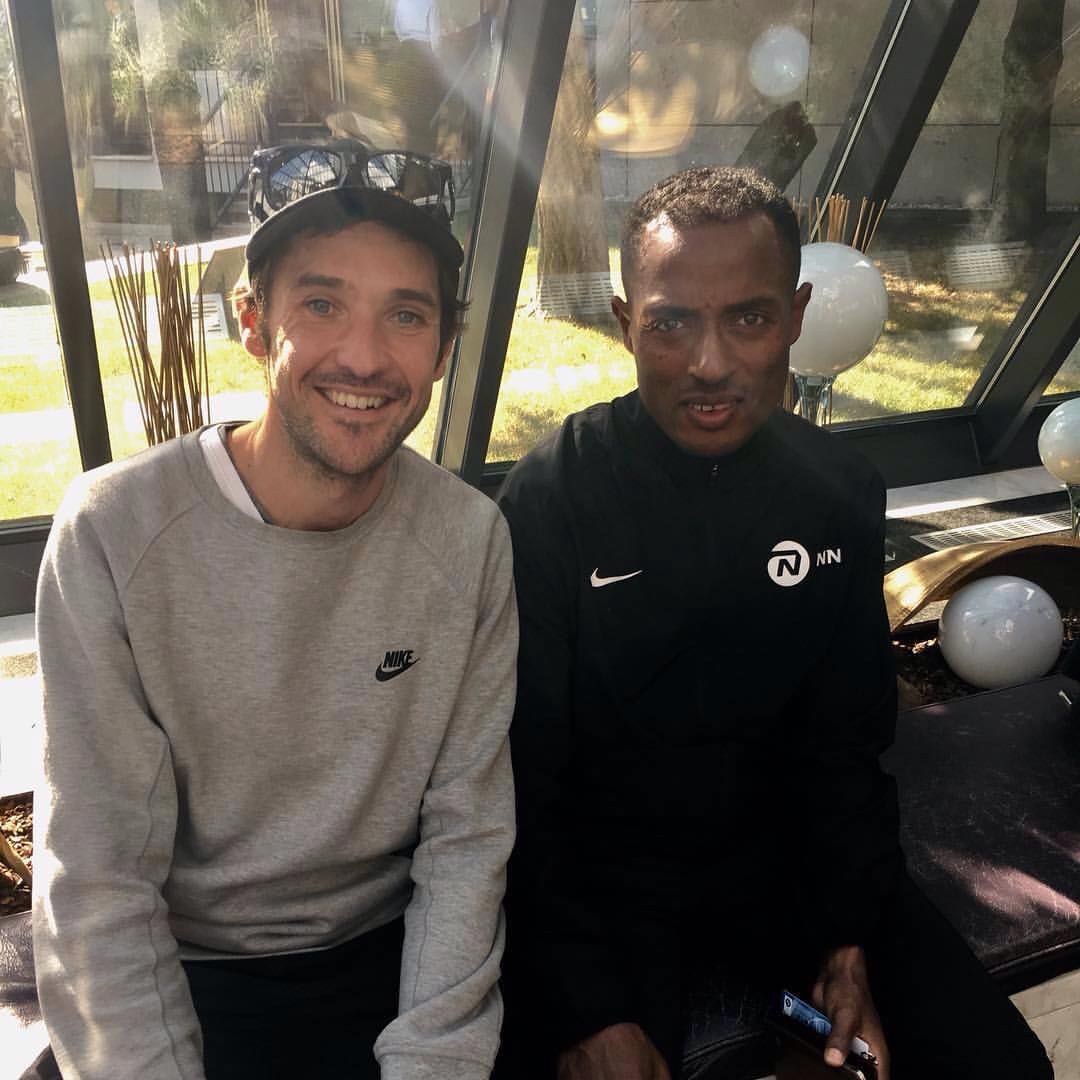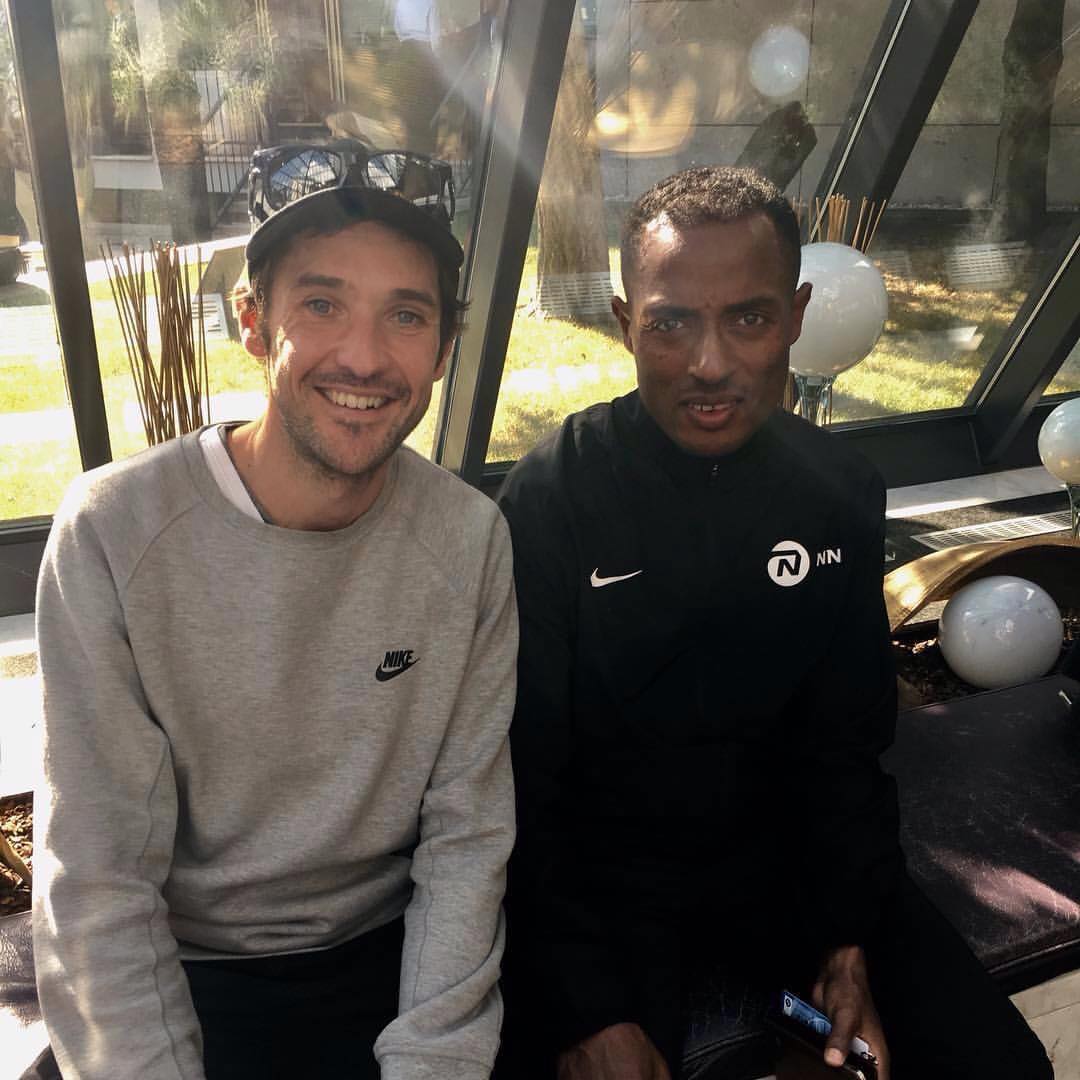 'In a way we created the podcast that I'd wanted to listen to on my long runs', explains Threlfall. 'Where you could have lengthy conversations with people in the running world and get deep into their training, routines and life.'
"I think our biggest strength is that we're relatable to our audience. We may run a bit faster than some of our listeners but we're also juggling full time work, families, and community commitments. We also need to find time to fit in the 100 mile weeks. In a world where elite sport sometimes looks glamorous on social media we keep it real and document our struggles, we're out there at 5am before work like most of our listeners.'
The show, lasting an hour and a half (thereabouts) covers the trio's training and event schedule, a segment of listener questions, reviewing of running gear and gadgets and interviews with elite and interesting people in the running world, as well as crowd favourite segment, "Moose on the Loose" where Spence gets worked up about all things irritating in the life of a runner including dogs off leashes and those runners who always turn up late for group runs.
The interviews are quite impressive and will often have guests opening up as never before, like Spence's chat with latest guest Pat Tiernan, conducted while on an altitude training camp at Fall's Creek. 'These guys are our top runners but we often don't know much about them, we don't beat around the bush when we do our interviews, I wanted to know about how being a professional athlete works with contracts, so I asked. The relationship between Pat's coach Marcus O'Sullivan and manager Nic Bideau also interested me so we spoke about it' said Spence. 'You have more time when completing a podcast interview, it's rare to have an hour conversation with someone in this day and age with no interruptions and really get into topics.'
Shaun Creighton (Olympian, Australian steeplechase record holder, previous 10,000m record holder and 2.10 marathoner) was featured on episode 5 and over a couple of glasses of wine Croker and him had an in depth conversation about his training and some of the reason why Australian marathoners are not running as fast as they once did.
'Most the time our guests forget the microphones are on after the first few minutes and have no problem opening up. Our listeners often say it's like they're a fly on the wall and get to listen in on two mates talking running which really appeals to them,' said Croker.
The sky is now the limit for the Inside Running Podcast. They've had episodes sponsored by Shotz Sports Nutrition, CEP Compression Socks and Steigen and promise us an impressive list of upcoming guests.
'We're excited about what's to come,' said Threlfall.
Although it takes some time out of their busy schedules each week to prepare, record, edit and publish the show, they all see it as an opportunity to give back to the sport that has been so good to them. All three have impressive lists of PBs and have won significant races.
Inside Running Podcast can be downloaded on iTunes and all popular podcast platforms. To keep updated with new shows and contact the show, like their page on Facebook here: https://www.facebook.com/insiderunningpodcast  
https://itunes.apple.com/au/podcast/inside-running-podcast/id1304874265?mt=2