Interview with British 1500m Commonwealth Finalist & Current Coach: James Thie
In 2008, Runner's Tribe caught up with British middle distance runner, James Thie. Long since lost in cyberspace, Runner's Tribe revives this info-packed interview and catches up with the 2010 Commonwealth Games 1500m finalist and current-day coach to see what he is up to come January 2017.
Interview by Runner's Tribe
Original 2008 Interview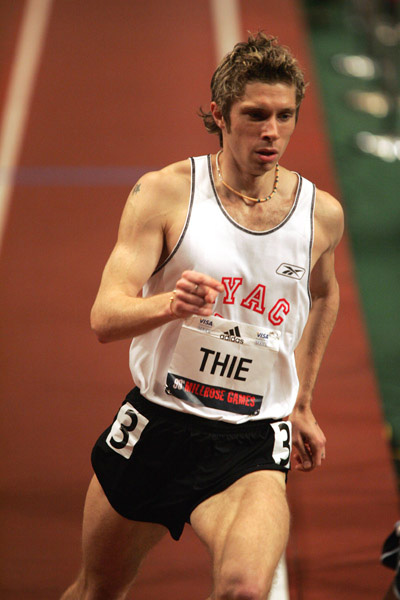 RT: James, you are back after one hell of an injury lay-off. What's the story?
JT: I don't feel I have had a lot of luck over the last few years. I would say over the last three I have had little more than two months of running in total without any pains. First was an abductor problem, then food poisoning at the Commonwealth games leading to further complications. This was over lapped by a long-standing hamstring injury, and then my ever hurting Achilles got worse and worse. The Achilles has been the hardest injury to shift and it's a case of living and dealing with it at the moment, but it's been on and off since January 2007. In this time I have had lots of time off and lots of different treatments, some have helped and others have not. The most effective in the end was two epidurals, one of which was in April when I couldn't run more than 5 minutes in pain. This saved my summer season, but some pain is back and I have good days and horrible (painful) days!
RT: A lot of runners suffer from Achilles problems, what sort of rehab exercises etc are working for you?
JT: I have tried them all, at first it was all eccentric loading and I seemed to wake up doing them and going to bed finishing them off! It did help but I needed other treatments to really help the Achilles, as the blood supply is so bad in the Achilles area. I had it stripped with the needle twice, which did help and the epidurals just helped settle the area down. The big problem was the pain had been so bad for so long the Achilles didn't know how to switch the pain off.  
RT: You mentioned that due to the Achillies injury that you have been unable to run for more than 40 minutes at any one time.  Subsequently, has your aerobic fitness not taken a dive?
JT: My Achilles got to a point that it didn't like longer runs; I think this is down to a long-standing ankle weakness. I decided the best idea would be to switch any longer runs and some morning runs to the Bike. I was going down to the gym and hitting 90mins or 45mins on the exercise bike, which was boring as hell. But fitness wise my endurance really held up and I was able to get all my sessions completed on the track.
RT: You seem to have bounced back quickly from the long lay-off.  Did you do much cross training during the time off with injuries?
JT: During some of my longer spells of Achilles problems I did a lot of work on an indoor ski machine. The level of fitness gained and maintained by cross training really shows me the importance, and use of it in my training even when fit.
RT: You just recently finished 6th at the British Olympic trials and have run some pretty solid times, including a 3:58 mile at Dublin's Morton Mile (which was just 0.3 secs off his PB).  Are you disappointed to miss the Olympic team, or due to the injuries and set-backs was it not really something you were expecting to happen?
JT: Yes I'm gutted not to have made it to the Olympics, and as you get older you really look back at better chances that might have come and gone. In 2000 I came 6th in the trials but was pleased as I was 22years old and thought I would be ready in four years time. In 2004 I took 4th at World indoors and was in great shape running 3:38 indoors. Straight after I got injured and missed most of April, by the time I got back I was chasing my tail. I ran 3:37.0 a week before the trials and the standard was 3:36.2, I ran 3:38.4 the week and that was that. Looking back since I realized that 2004 was my best chance to have made the team, it's easy to say 'what if' but I would love to have known what I could have run without the injury.
Since 2005 I have had a horrible run of luck, food poisoning at the Commonwealths was hard to take. I made the European indoor champs final in 2007 with my painful Achilles, and before and after I have had loads of other problems. Leading into this summer I had missed the indoors with injury and then had the Achilles problems flair up again in April. When I did race I was just happy to be out there again, but it does not stop the same old thought of 'what if! I know that this season I have run 1:50, 3:41.1 and 3:58 without any luck and in pain, so can't wait to be fit and injury free again.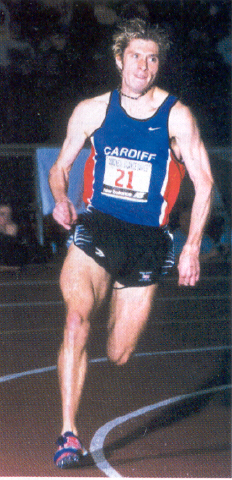 RT:  I see that in the past your have used altitude tents quite extensively. You even went to the trouble of taking haematocrit and haemoglobin readings before and after the course of altitude exposure. Do you still use such tents and do you think the whole process is worthwhile and helpful?
JT: I have been lucky to use Altitude tents over the last 5 years. I have been tested before, during and after for haematrocrit and haemoglobin levels. Both went up with my norms of 46% and 15.5 going up to 49% and 16.5, this was along with loss in body fat. The tent works very well by going 5 days in 2 days out for around 5-6 weeks, and the benefit is you can train low live high. Also you don't have to leave home for 6 weeks and can keep your normal training and home routine without travelling for days to get to altitude. Also pre-big events means you can go back in for a 2-3 week phase again without any hassle or period to acclimatize.
RT: For those of us who know squat about the British athletics system, I hear that some top runners get funding from clubs, which can at times involve more than just basic cost covering and can even extend to providing assistance helping runners with their travel, living expenses etc.  Have you been able to milk this or is it not quite as good as it sounds?
JT: The only funding that is out there is the Lottery Program, and this supports those up and coming athletes that UK Athletics feels could medal at a major championship. The support is good if you get on that, but a lot of very good athletes' fall outside qualifying for the support, and something like age is used against you. My experience is mixed with the funding, as was one of the first athletes to go on the development plan in 2000. This was after finishing 6th in the Olympic Trails but ended up being almost no money to actually help me. The next year I took 5th in the UK champs and was dumped off as didn't hit the times they wanted, after only 6 months on the scheme. I was gutted at the time as it was like someone saying I was no longer good enough after 6 months before saying I was! In 2003, I almost made the World indoor final running a PB, and the year later took 4th in the World Indoors. After that, I went on to Elite Welsh funding, which was worth $8000 a year. This was the most disappointing thing as you believe the support will be good when you make World teams and finals, but it's not.
The US have a better system of support clubs and groups, in which like-minded athletes train and are supported together. For the UK to move endurance forward this must be a way we look to develop, with the use of the Lottery funding to support such programs. I have more support from my US Club New York AC, than help in the UK, which I have been really grateful for. This highlights the problems that many UK athletes face, and many now are basing themselves in the US or are being lost to lack of support.
RT:  The British Milers Club (BMC) system seems like a very professional and effective way to organize races, with rabbits in every race and quite good depth. How have you found the BMC races? Do you find they negate the need to travel overseas in order to race?
JT: The BMC have been a big part of my development through the junior and senior ranks. I ran most of my best junior and under 23 times in their races, which is common for most of the current internationals such as Mike East, Andy Baddeley and Lisa Dobriskey. I was lucky in my youth that one of the local BMC organizers put on loads of mile and 1500m races. This gave me lots of chances to race the best guys from a young age, at 20 I ran 4:03 for a mile and was 11th in a BMC race for example. This season I have done almost all the biggest BMC races, as was perfect for my development back from injury. It's great to know we have good races on our doorsteps that are getting better every year.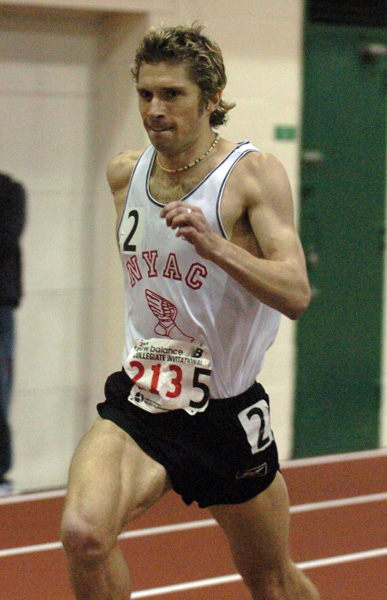 RT: You are now thirty and are soon to be married, congratulations.  I see on your website that you are soon to launch an online coaching business, is this what you see yourself doing in the future?
JT: Yes I'm getting married next April to my long-term girlfriend Alex; we have been together 10 years so it's about time! Work wise I am always looking at other areas to work on; I love coaching and can see myself going further down that line in the future. Coaching in the US College system is something I am very interested in doing, and can't wait to coach some NCAA champions.
RT: In terms of training.  Since you consider the 1500m/mile to be your main event, if you had an aspiring young 18-year-old 1500m runner under your reigns what sort of training program would you have him/her doing?
JT: Looking back at my old training logs there are a few things that jump out, and one of those is over-training. Too many times I trained too hard for too long and should have had an easy week every three weeks.  One time aged 19 I ran 12 weeks of 85miles average with 3 hard sessions a week, I was flying in the middle and dying at the end!
Also, I think that I would have looked more at technique and good conditioning work during the winter. This prepares you for future work and is hard to go back to later in your career. In the summer I wish I had done more speed work, as again it's hard to go back to in the future, as it's easier to move up in distances when older and speed is hard to come by in the latter years!
RT: You have travelled the world more than most, including regular races throughout America, especially New York. Do you have any particularly memorable travelling experiences that you could share?
JT: I have been lucky to do some great races and have had some amazing experiences on the way. Races have included trips to Hong Kong, Jamaica, Maui, and Brazil. My favourite trips have been in the US, where I have done a few wacky races and road trips. One of my craziest was in 2004 when I ran in the Wannermaker mile in Madison Square garden's at 9pm NYC time. I took 2nd place and ran straight for a cab to JFK airport and at 11pm was flying back to the UK for the World indoors trials. I landed at 10am, and at 12pm was flying to Manchester. My girlfriend met me at the airport and we drove across to Sheffield and got there at 4pm. We had heats scheduled for 5pm, and I thought I could have a chilled out run before the final. The heats were cancelled, and instead of being the next day they called it for that day. So after less than 16 hours and a few thousand miles travelled I stood on the start line in the UK championship final. I took 2nd beating Mike East and made the UK team, and ended up with more media interest for two 2nd places than winning one of them!
RT: to finish, what's on the cards?  Is the goal to have one last crack in London 2012?
JT: I would be lying if I said I wouldn't be going for it, I will be 34 so it's my last chance of making the team. In between, I have the Commonwealth games, and after being ill in 2006, I really want to do myself justice. 
January 2017 Interview/Update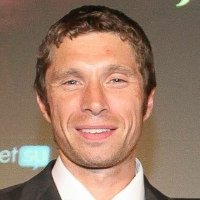 RT: James, many years have come and gone since we last caught up. What are you up to these days?
JT:  A lot!
Yeah, 9 years has flown by, so funny reading back on the old interview and looking back on what has happened since. Life wise, I got married in 2009 and then started working full-time for Welsh athletics as competitions manager. I've gone on to gain my Masters degree and move on to become Director of athletics and lecturer at Cardiff Met University, and I also have two children (Bella 5 and Elliott 3).
Running wise, I haven't stopped but just got a bit slower with age and as priorities have changed. The highlights in that time were making the 2010 Commonwealth Games 1500m final, as was working out full-time and then in 2014 winning the World indoor masters over 800m, 1500m & 3000m.
Around about the time of the last interview (2008), I started coaching and my first athlete was David Bishop. This also led to coaching at Cardiff Met and some of my first athletes in the group were Tom Marshall and Ieuan Thomas. The coaching group escalated quickly and I've been super lucky to coach some fantastic runners. It was great seeing David run 3:37 and qualify for the 2014 Commonwealth Games, and Tom and Ieuan have been running PB's this year (Tom 3:39 1500m, Ieuan 8:00 3km /29:24 10km).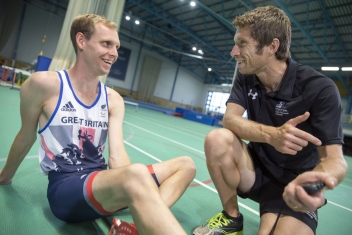 RT:  As a coach do you train your athletes in a similar method to how you trained? Are there any major differences, things you have learnt/changed?
JT:  I currently coach from 800m (Kat Marshall, NZ 800m 2:02) up to 50km (Mike Kallenberg, 6th World Champs 2:59) and everything in-between. For these reasons and over time I've adapted, learned and changed things. There are core principles for all events, like conditioning and the structure of volume. Then the types of sessions are adapted around the abilities and differences between each athlete, their event, and goals.
With the 1500m guys, yeah we do stuff I found beneficial and already had 3 guys sub 3:40 (3:37.5/3:38.2/3:39.4), so would like to think it has helped!
RT:  Any chargers under your wing with that something special?
JT: I have a few athletes chasing the next Commonwealth games, and two of those are for Wales; Tom and Ieuan. Plus already mentioned Kat for New Zealand. I would love to see Tom go quicker than my PB 3:37.0 and Kat to crack the magic 2:00! Then there are another 5-6 that it's not impossible that they could get close to their countries teams. So it's a very exciting time and looking forward to seeing what they can do in the next few years.
RT: James, good to catch up mate all the best.