Olympic shot put Champ to take on Tom Walsh and Jacko Gill in NZ
Athletics New Zealand has lured Olympic shot put champion Ryan Crouser to New Zealand to take on New Zealand's shot putting stars Tom Walsh and Jacko Gill.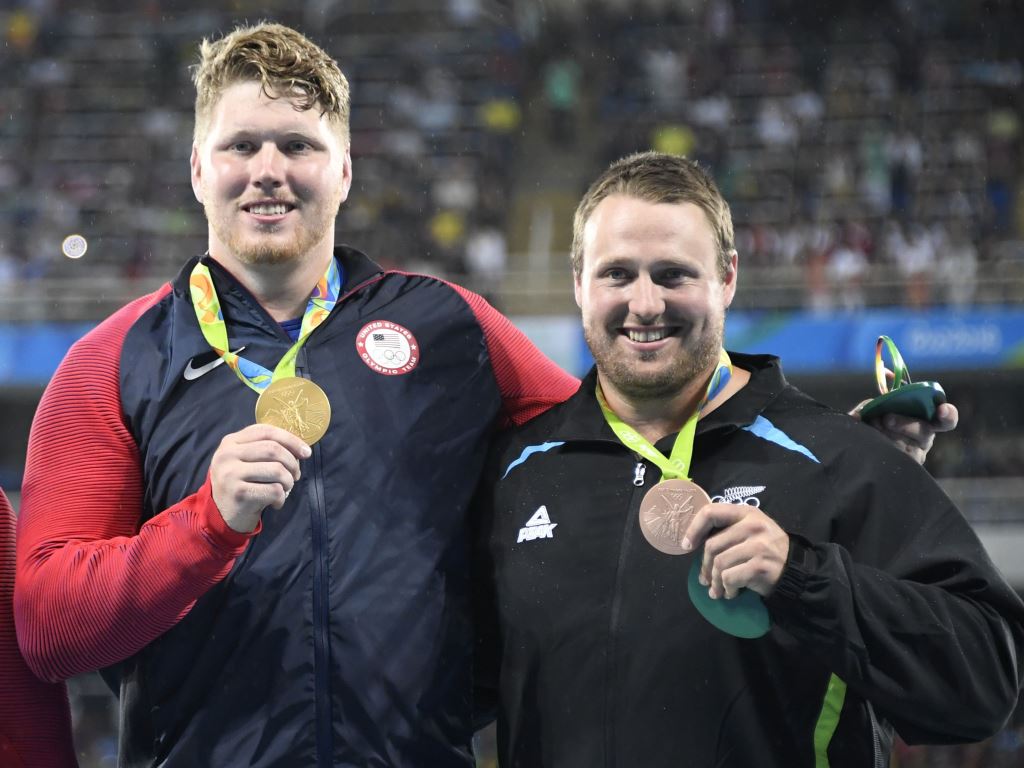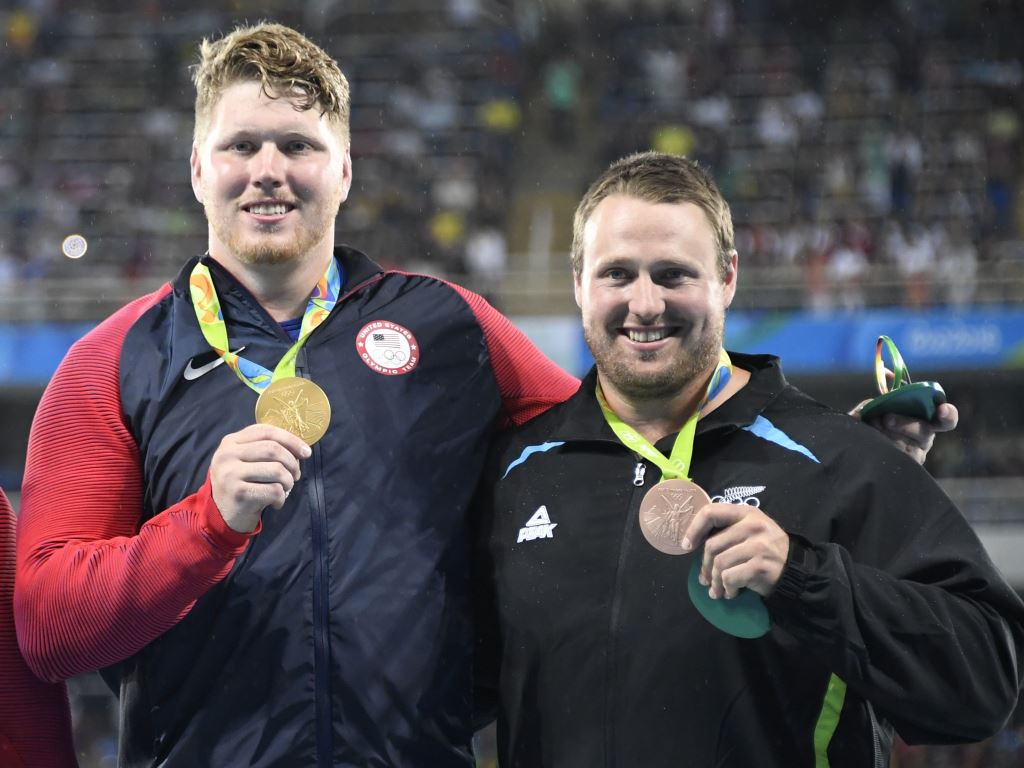 Four of the top nine shot putters from the Rio Olympics will be in action in two events later in February in Christchurch and Auckland.
The Auckland Track Challenge, to be held at Gill's home track, AUT Millennium on Auckland's North Shore on Saturday 26 November will have the men's shot put as one of the feature events.
The shot putters will also compete in Walsh's home patch in Christchurch at the Big Shot and Fast K meeting seven days earlier.
Crouser, who was in dominant form at the 2016 Olympics taking gold with a huge toss of 22.52m and setting an Olympic record in the process, will be joined by fellow American, double World Indoor champion Ryan Whiting, who holds the New Zealand all-comers shot put record of 21.27m.
The all-comers record is the best performance by any athlete recorded in New Zealand and was set by Whiting at the Auckland Track Challenge two years ago. Whiting's personal best is 22.28m.
Walsh, who extended his national record to 22.21m following the Olympics during his win in the IAAF Diamond League, is looking forward to matching up with Crouser again and extending his 3 – 2 head to head advantage.
Gill, ninth in Rio, demonstrated he is in good form early in the season, hitting 21.01m in Lower Hutt just over a week ago and he is eager to take some scalps at the two meetings.
Joining the Kiwis and Americans will be Olympic eighth place getter Damien Birkinhead from Australia who has a best of 21.21m.
It would appear that Whiting's New Zealand all-comers record will get a strong challenge from all five throwers.
Joining the five stars will be New Zealand junior Ryan Ballantyne who heaved the 5kg implement (seniors throw 7.26kg) out to 21.66 at the NZ Secondary Schools Championships in December, the longest throw in the world for an Under 18 athlete in 2016.
Athletics New Zealand Events Manager Gareth Archer said it was a great coup to get an athlete of Crouser's standing to New Zealand for the series of meetings.
"One of the key factors in attracting Ryan to New Zealand was the offer of some hunting and fishing. We're looking forward to showing Ryan some good old Kiwi hospitality," said Archer.
Archer will be releasing details of more athletes heading to New Zealand for the series of meetings shortly.
2017 International Athletics Series
Big Shot and Fast K, Christchurch,

Sunday 19 February

Vertical Pursuit, Britomart, Central Auckland,

Wednesday 22 February

Auckland Track Challenge, AUT Millennium, North Shore,

Sunday 26 February
Media release provided by-