Australia's Ellie Pashley (born 1989) has had a stellar season on the roads. On Sunday in Berlin, Pashley topped it all off with a 2:35:55 toppling her previous personal best by 9 minutes. Runner's Tribe caught up with this rising Aussie marathon star who no doubt has more PB's ahead, for this post-race Q and A.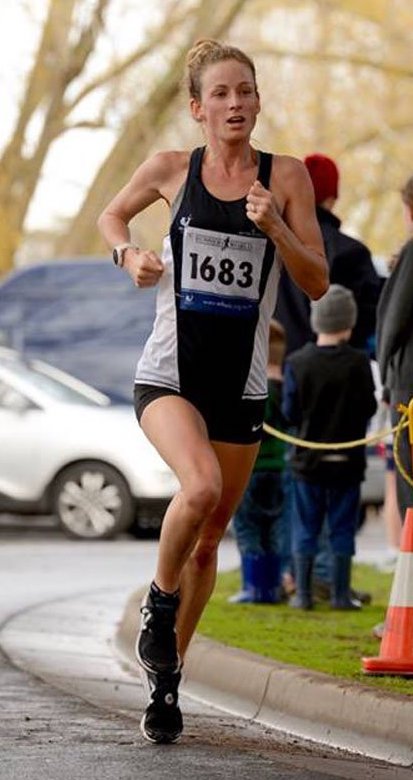 On Sunday you clocked a 2:35:55 and a Commonwealth Games qualifying time, finishing 13th overall at the Berlin Marathon. This performance improved on your previous time by 9 minutes. How good does this outstanding result feel? 
Thanks Ross, I'm pretty stoked with a big PB, it's faster than I thought I could run so I'm pleasantly surprised.
What was your race plan and at what point did you know you were going to crush your previous PB?
My race plan was to go out conservatively (3:45ish per km) and try and pick it up in the second half. Instead, I got too excited and went out too fast for the first 5-10km. Luckily I managed to rein it in during the middle of the race so that I had enough left to not blow up too badly…
I think I knew at about the 35km mark that even if things went really pear-shaped I should still run a PB, so from there, I tried not to look at the watch and to keep it together as much as possible.
What were the toughest parts of the race for you and how did you overcome these mentally?
The toughest part was at the 27-29km mark I started to feel pretty bad. My training partner Jarrod ran past me at 29km too which meant I hadn't lived up to the pre-race trash talk on Strava ?.I got a bit worried that I'd gone out too hard, so I tried to just keep relaxed, I slowed down a little to let my legs loosen up and recover, and surprisingly they did. Mentally I was comparing it to the route I run at home most days which is about 13kms from home to Bells Beach and back, telling myself it was the same distance to go but much flatter. Once I got to about 34km I think my mindset changed knowing I had only 8kms to go, I knew I could finish and I just tried to soak it all in for the last part.
What was your typical weekly mileage leading into Berlin?
It varied from 100km in my easier weeks up to 140km for my biggest couple of weeks.
Can you outline a key marathon training session and your times for this?
Around 4 weeks out, I did the following session: 3 x 7km at 3:40min/km pace with a 1k float. 30km in total. It rained the whole time which was annoying but probably perfect considering it rained almost the entire race on Sunday!
What did your taper look like?
My taper was 2 weeks of reduced km's- down to around 50-80km/week. It involved lots of really easy running, more rest days, and a couple of shorter sessions- such as 2 x 10 mins at marathon pace. We were in Chamonix in France the week before so it was great fun jogging around some of the flatter trails in the alps taking in all the scenery.
What did you eat the night before and for breakfast?
We had the standard pasta feast the night before the race, with bread and Powerade.
The morning before I just had honey on toast, 2 coffees and lollies. It was a nice 9:15 start so we all sat around the apartment chatting and eating brekky without the stress of having to get up and rush to the start line.
Post-race celebration meal?
Mostly consisted of German beer….we were a pretty excited household with Pb's all around. We also had burgers, chips and pizza.
You've had a very strong domestic season leading into your stellar performance in Berlin. To what do you attribute your success?
I'm pretty lucky to be coached by Julian Spence who himself ran 2:18 on Sunday in Berlin. He's a very clever guy and I have full trust in his programs and methods. I think this year has been a bit better for me since I decided to stop being lazy, increase the mileage and stick to my program.
Do you find your work as a Physio ties in well with your running?
Yeah definitely. I love diagnosing and treating running injuries. I think it's helpful for my own injury prevention in that if I feel something niggling when I'm running I tend to try to work out what it is, why it's hurting, then make adjustments and very early interventions to stop it from turning into a proper injury.
What's next on the racing calendar?
Hopefully Zatopek 10k in December. Then I'll start looking for another marathon to do next year.
Do you have any other inspirational athletes or role models that you've looked up to and or learnt from in your career?
I can't go past Steve Moneghetti. His longevity as a runner, the way that he promotes distance running as a sport, his involvement and participation in so many events, and the way that he runs along in races chatting and encouraging everyone. I just think he's such a great guy and role model for runners of all levels.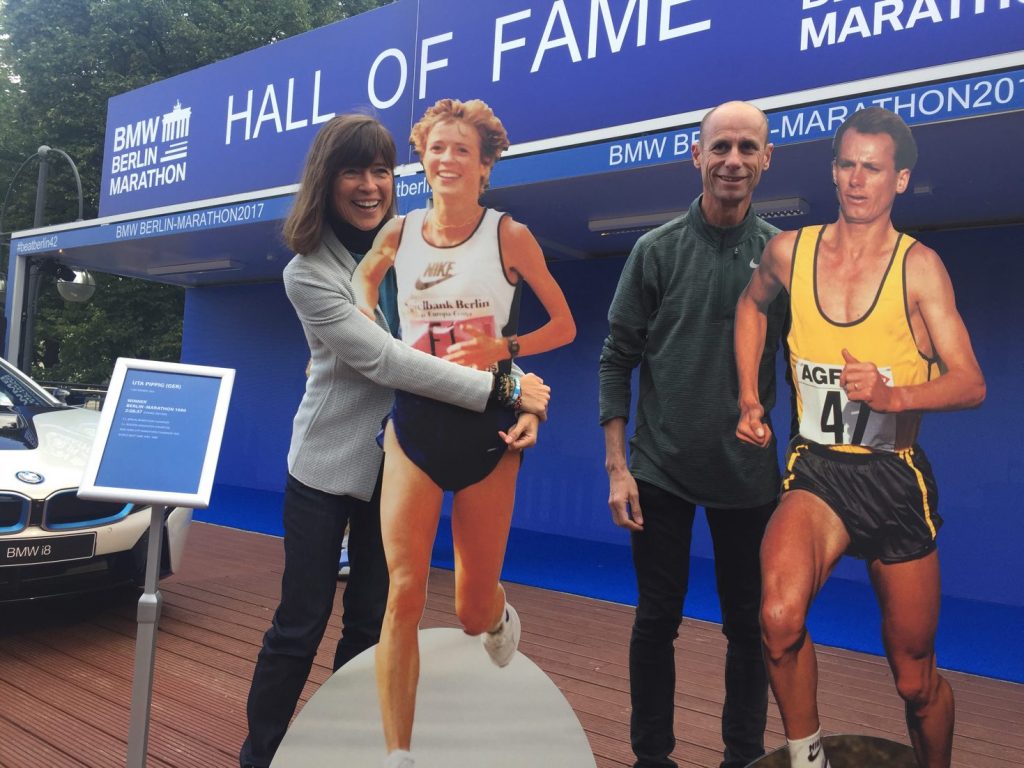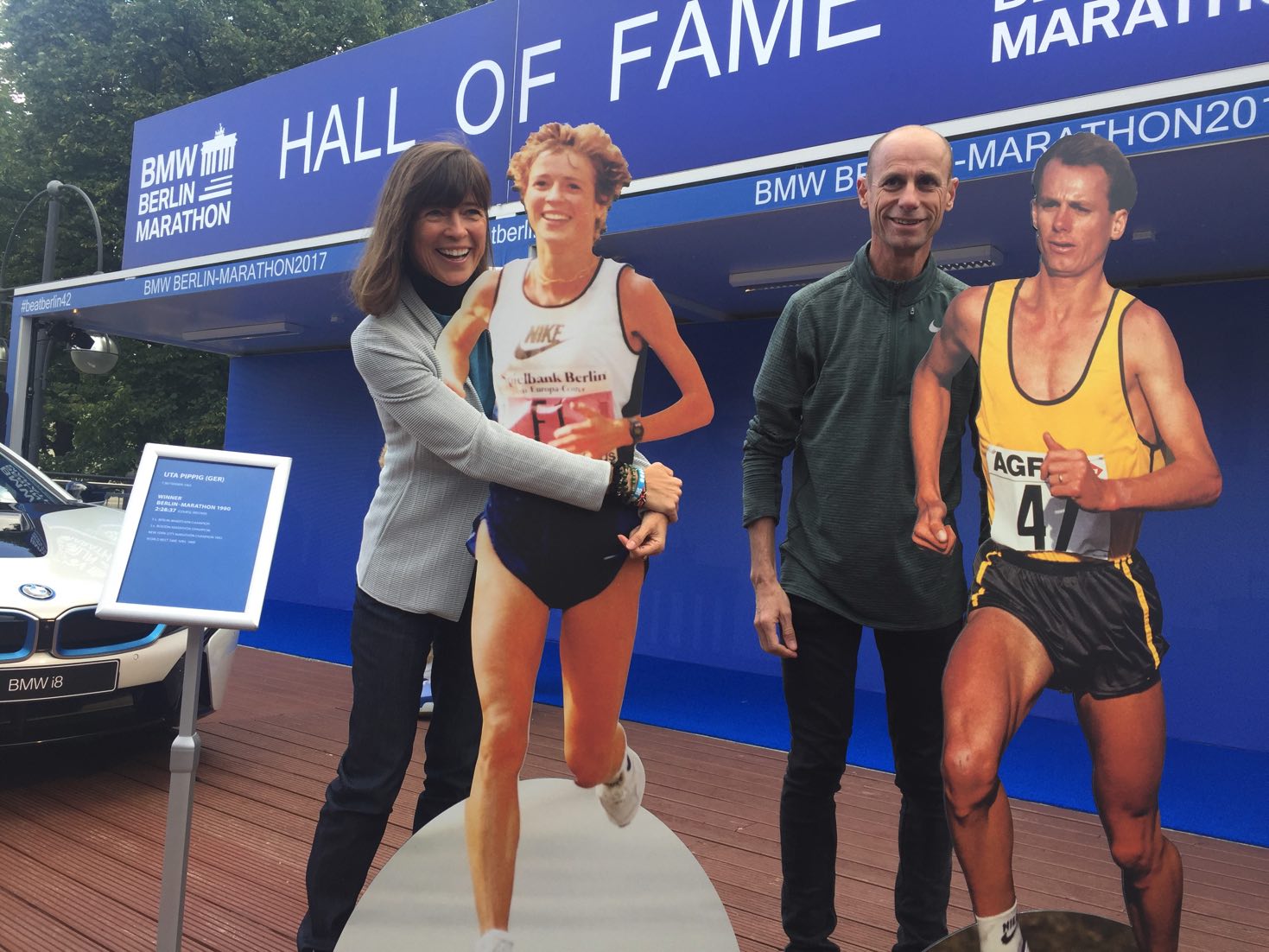 Favourite quote (if you have one)?
I don't really but on Sunday I remember telling myself numerous times in the last 10km's "pain is temporary" haha.
Last TV show you binge-watched?
Luther- a British crime series on Netflix.
Thank you and well done!
End
Cover photo via Deakin Athletics http://www.deakinathletics.com/