The strong Wellington club of Scottish will be going for their third year in a row in the senior men's relay with the championships returning to Rotorua on Saturday for the second year. Last year Scottish won the seven lap 62.6km by just over a minute from New Brighton Olympic. Rio Olympian Hamish Carson who anchored the team to victory returns, along with Hiro Tanimoto.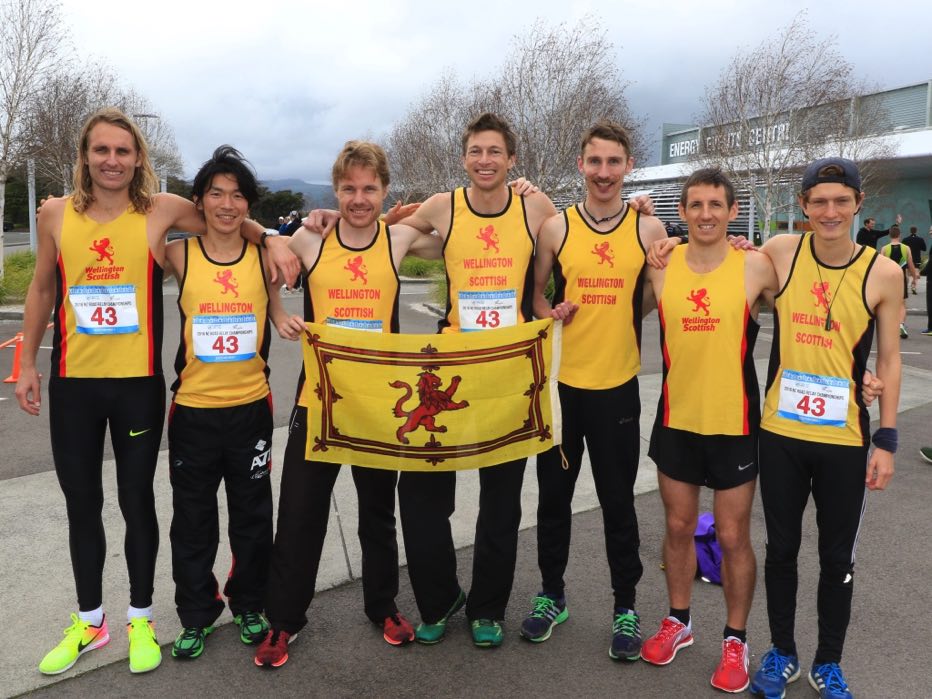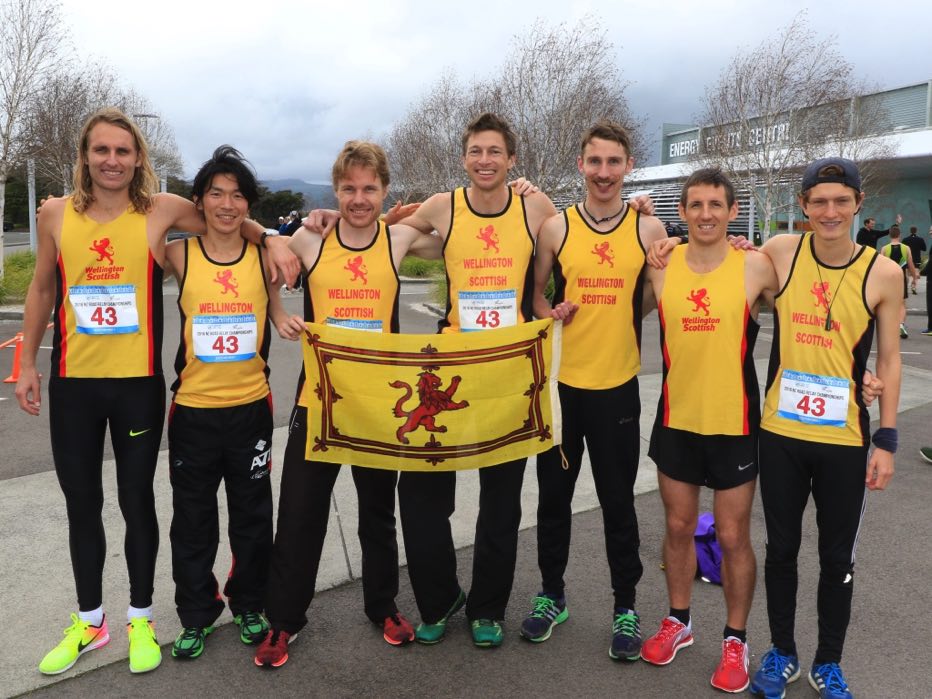 These two will be ably backed by Nick Horspool, Scott Russell, Malcolm Hodge, Kristian Day and Daniel Jones. The running order is a vital component of a champion team and Scottish has proved that placement of runners to match their strengths on specific laps is the winning formula.
New Brighton Olympic have not entered a senior men's team so the challenges will come from Pakuranga, Christchurch Avon, Athletics Tauranga and Auckland City Athletic Club who were third last year. Pakuranga have Ryan Sissons tenth in the world triathlon series, Christchurch marathon winner Ciaran Faherty and 1500m national bronze medallist Peter Wheeler.
Matthew and Chris Dryden and Sean Eustace will provide plenty of grunt to the Avon effort and Tauranga boasts Aaron Pulford, Sam Tanner and the Macdonald twins Kyle and Iain. Jono Jackson just back from the Berlin marathon along with Harry Linford will provide the backbone to the Auckland City team.
The senior women's relay will be a close affair between defending champions North Harbour Bays and University of Canterbury. Bays have won it three times in the last four years with Canterbury taking the title four times in the last eight years. Esther Keown, Charlotte Gordon, Fiona Love, Annika Pfitzinger and Katie Wright from last year's team are back again for Bays with Margie Campbell, 11th in the July Gold Coast Marathon, and former national 10,000m and half marathon champion Lydia O'Donnell adding further strength in their defence of the title.
The University of Canterbury line-up is Angela Whyte, Natalie Dryden, Ariana Harper, Rio Olympian Angie Petty, Sabrina Grogan, Tracy Croft and Jean Kozyniak.
Papanui Toc H will be defending their junior men's title against a strong line-up from three Auckland clubs; Pakuranga, North Harbour Bays and Auckland City. Papanui have entered Goitem Gebremedihin, Andres Hernandez, Dion Houston, Cameron Bartlett, Tom Moulai and Mitchell Small.
Pakuranga are particularly strong with Lachlan Haitana, Andrew Catley, Flynn Palmer, world junior duathlon champion Cameron Low, Trent Dodds who has returned from the world junior triathlon championship in Rotterdam and national junior road champion Theo Quax.
Daniel Hoy 14th in the world junior triathlon championship along with Murdoch McIntyre second in the under 18 road championship, Matthew Gould, Jude Darby, David Moore and Sam Cadwallader make up the Bays threat. ACA will have George Cory-Wright, Jacob Holmes, Liam Barry, Jono Ansley, James Uhlenberg and Matthew Manning.
ACA will be defending their junior women's title with a line-up of Georgia Clode, Maiya Christini, Claire Rees, Sophia Clark, Sophie Atkinson and Alyssa Bullot. With equally impressive teams the junior women's relay could go right to the wire between ACA, Hamilton City Hawks and Wellington Harrier Athletic Club.
The Hamilton Club's only victory was back in 2000 and they may well be returning to the podium with their combination of Aimee Ferguson, Grace Ritchie, Jemima Antoniazzi, Samantha Corbett, national junior road champion Emerson Deverell and Charli Miller. Wellington, who won five years in a row from 2002, have entered Esther and Josie Kozyniak, Kelsey Forman, Maali Kyle-Ford, Emma Douglas and Phoebe McKnight.
Last year Wellington Harrier Athletic made it a clean sweep of all the masters men titles. However Wellington Scottish will have an edge in the MM 40 with Dave Parsons, Paul Barwick, Simon Keller, Grant McLean, Stephen Day, Joseph Bulbulia and Andrew Wharton. WHAC have entered two teams in the MM40 with Daniel Nixon and Daniel Clendon in their number two team. Also pressing hard for a medal will be Lake City, ACA and New Brighton Olympic.
In the MM 50 WHAC have entered David Creamer, Paul Bird, Todd Krieble, Jono Hales, Paul Hewitson, Andrew Wheatley and Dave Carrigan. But the over 50's could be a two way battle between ACA and Scottish who will go to the start with James Turner, Jim Jones, Phil Sadgrove, Dave Kettles, Michael Wray, John Plimmer and Peter Stevens. Giving hope to ACA will be Brent Foster, David Lear, Greg Banks, Glenn Wright, Ken Walker, Andrew Pirie and Alistair Prangnell.
In the 60 plus relay WHAC, Athletics Nelson who went unbeaten from the inaugural race in 2012 and Auckland University are expected to feature at the prize giving.
Wellington Scottish have won the master women's relay for the last six years, but this time Hamilton City Hawks, winners in 2009 and 2010 could mount a challenge with Kirsten Milne, Katy Dawson, Karyn McCready, Marion Millward, Bridget Ray, Helen Hall-King and Bridget Deverell. Scottish will be running Tricia Sloan, Caroline Fyfe, Rachael Cunningham, Helen Bradford, Bev Hodge, Jo Badham and Patricia Nickel.
Wesley will be hard to peg back in the B grade while Leith may well have what it takes in the C grade.
Scottish have entered a strong combination of Ian Morton, Terri and Phil Grimmett, Christina Gardner, Peter Baillie and Sean Lake in the walking grade, while last year's winners Trentham will also be competitive.
Last year there was a three way tie between Auckland City, Hamilton City Hawks and Wellington Harrier Athletic for the top club honours. Again it will be a close run contest with Wellington Scottish and Pakuranga also expected to challenge.
A total of 108 teams from 28 clubs, comprising 712 competitors have entered in the 41st annual event, with two starts from the Rotorua International Stadium and Agroventures in Ngongotaha.