Hey Liz, thanks for joining us. We've been impressed with your workouts on Sweat. How's training?
Thank you! Training is starting to pick up now which is really good. I've been unlucky with injuries throughout most of the offseason, so I'm slowly getting back into some running sessions, which is promising!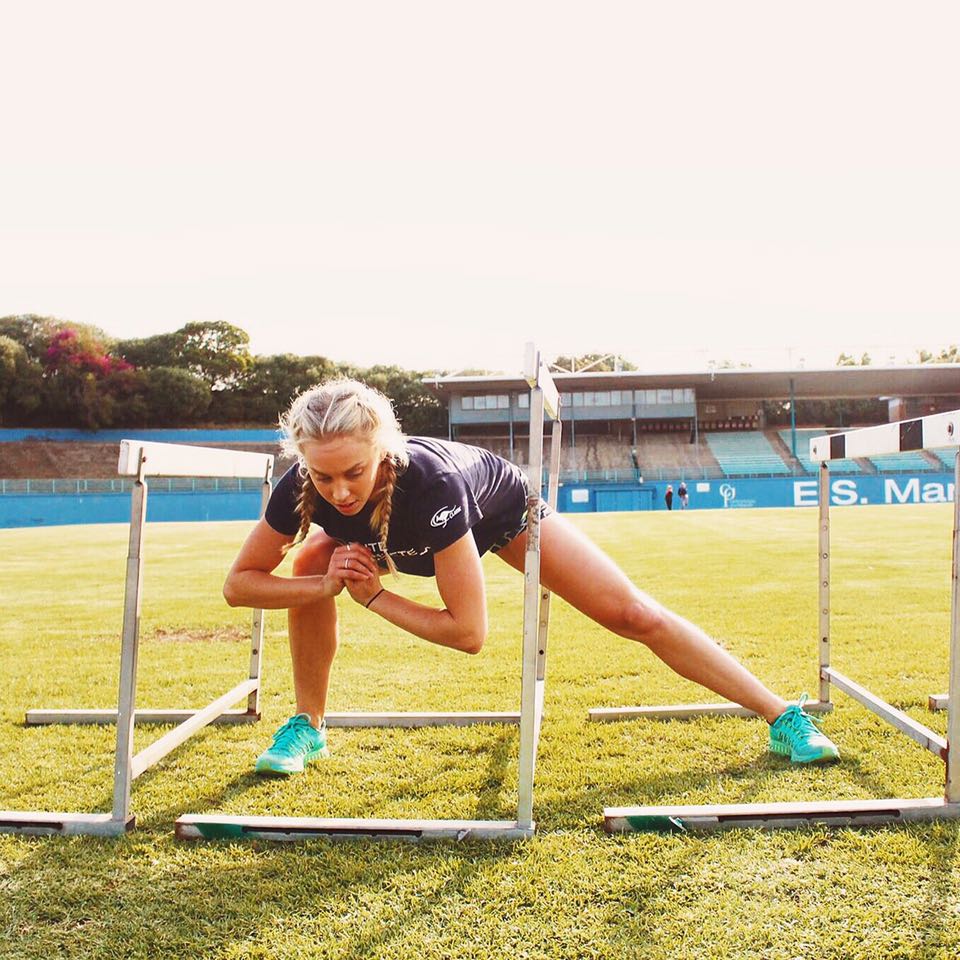 We have noticed. What is your favourite workout to do on a regular basis, and why?
My favourite workout is on the spin bike. I do a 10 minute warm up spin, followed by 6×30 seconds on/off at a moderate speed. My main set is generally 8-10×30+ seconds on with around 1min rest. This is followed by max speed and resistance reps where I do 25sec,20….5secs off 30. Sounds confusing but these sessions are great for fatiguing both aerobic and anaerobic systems, while having little impact – great for stressies, you can go as hard or as easy as you need to depending on the day. I always finish a bike session with some core as well.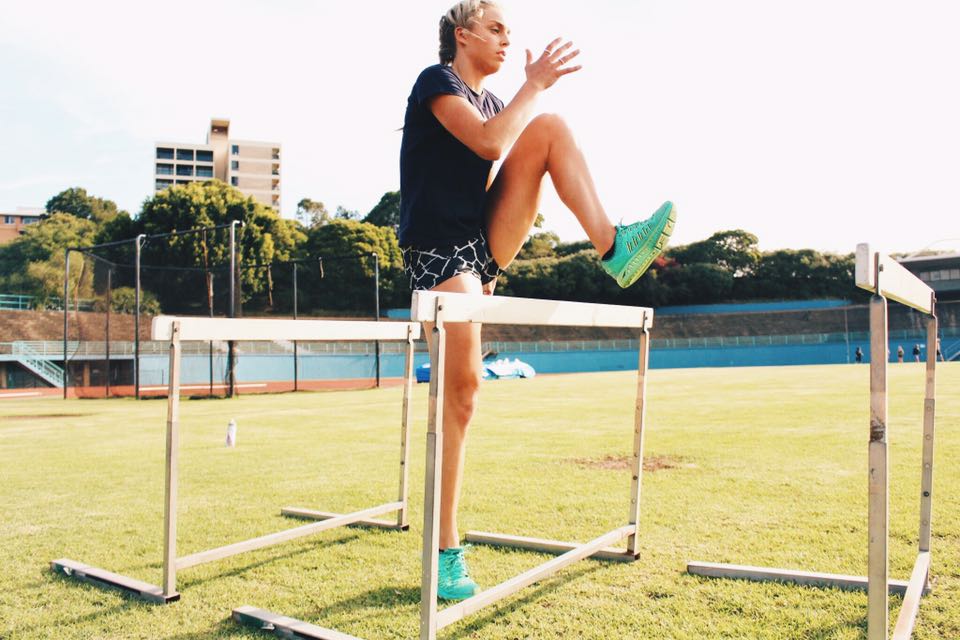 Sounds intense! So, you love the bike… have you ever considered venturing into that sport down the track? Sounds like you may have some fitness up your sleeve.
I do love sweating it up on the bike! But more so for the way it complements training on the track. I don't think the Tour de France is my kinda race.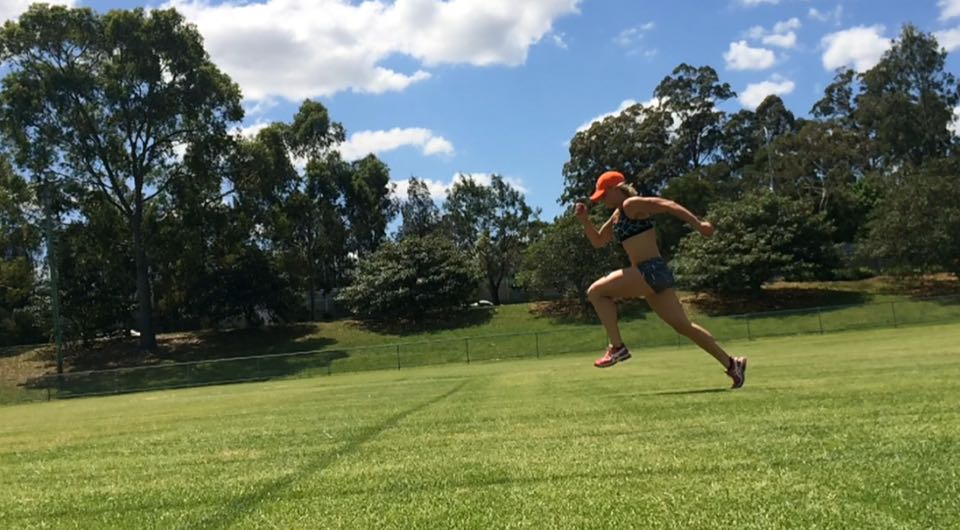 A few random questions coming your way… Next weekend, you have to run a 10km race. What would you aim for?
10km is probably the kms I would run in a month, first aim would be to finish the race. Not much of a distance guru so no idea on times for that one!
Come on, have a guess. And how about a Long Jump?
Maybe sub 60min? Who knows Long jump wise potentially 5.50+? Been a while since I've hit the runway.
Fair call. So, what's the 12 month and 5 year plan for you? What are the goals?
In the next 12 months my personal goal is to stay injury free. This season I will be aiming to have a few good hit outs on the tour leading into nationals and bring down my PB. The 2015/16 season has never really been a huge goal in our books, but a good opportunity for race practice. After this season I will be looking to have a really consistent winter, to lead into 2017 and ultimately Commonwealth Games on the Gold Coast in 2018.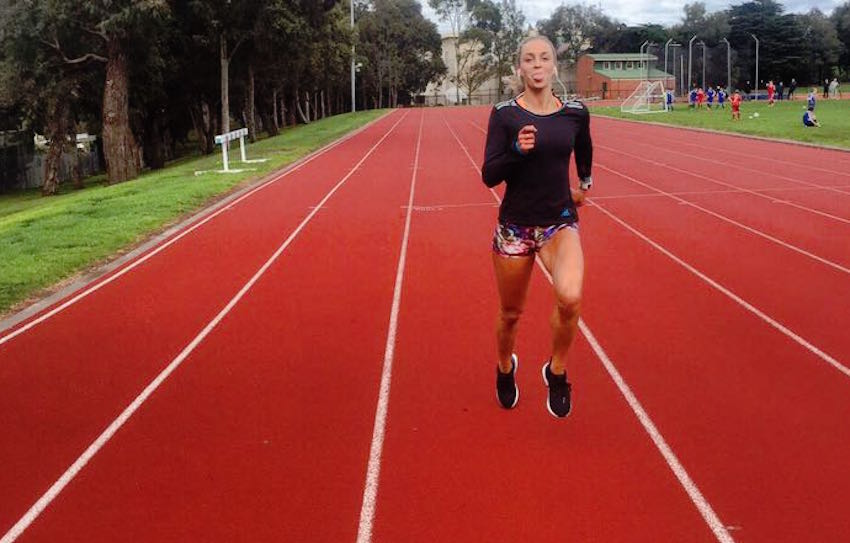 Good plan. Last but not least.. you win a holiday to anywhere in the world with anyone you want. What would you do?
Europe. 100% haven't been yet and I'm dying to go.
THANKS LIZ