© 2018 Runner's Tribe, all rights reserved.
"Troop was the one who finally broke Ron Clarke's national record for 5000 metres after it had stood for over 32 years. Others had gone close, or might have done it with a bit more luck – David Fitzsimons, Shaun Creighton, Gerard Barrett, Bill Scott, Andrew Lloyd – but Troop did it" – Len Johnson

Profile
Coach:

 Self-coached

Date of birth:

22 March 1973

Hometown during career:

Geelong/Ballarat

Personal best:

2:09:49

Career highlight:

Breaking Ron Clarke's 33-year-old Australian 5,000m record in 1999. 
Personal Bests
1500m: 3:50.20

3000m: 7:41.78

5000m: 13:14.82

10,000m: 27:51.27

10,000m road: 31:28

Half marathon: 61:00

Marathon: 2:09.49
Troop is one of the five Australian men to have broken 2:10 in the marathon. He ranks clearly below the top three – 'Deek', Derek Clayton and 'Mona'. He is also just behind Pat Carroll on time, but where Carroll only once went sub-2:10, Troopy did it twice, and had a near-miss with a 2:10:04.
Troop's best performance at a world championships or Olympic Games came in the marathon at the 2003 Paris world championships. He ran 2:11:46 for 17th place in a high-class race.
Troop had a long and distinguished enough career over all distance disciplines to rank amongst Australia's best.

The importance of a coach
"Not having a coach is where I hurt myself a lot." – Lee Troop
Troop was self-coached for much of his career. His strong personality and knowledge for the sport took him a long way and helped mould him into the coach that he is today. Although Troop admits that not having a coach hurt him, he has no regrets.
"You live by the sword and you die by the sword. Regardless of what other people think, I don't have any regrets." – Lee Troop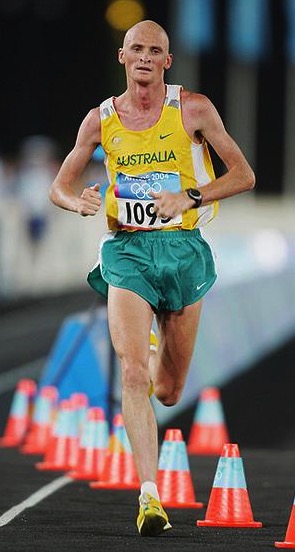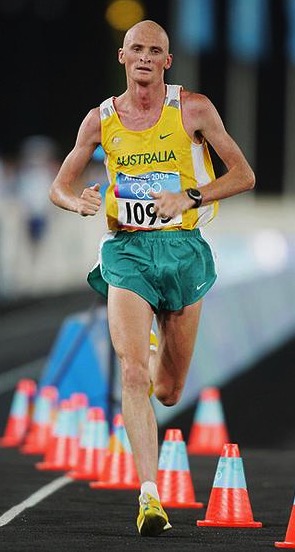 Favourite sessions
"My favourite session is hills. I used to drive to Ballarat from Geelong every Saturday for eight years to run one particular course that I loved." – Lee Troop
Troop 'lived in the hills', as they say. Hills was one of the core building blocks of strength, that Troop used week in, week out.  'Deek' quarters was also a session that Troop completed most weeks.
"With the hills everything was an all-out effort. Once you are blown you are blown, it's you versus the hills, 50m to 500m in a 7k loop. Everyone tries to tell you how speed is so important, but it doesn't matter how fast you are if you're not there with a lap to go. It's about how strong you are." – Lee Troop
What's a rest day?
"I'm not a big fan of taking days off for the sake of it"  – Lee Troop
Rest days were not a regular occurrence on Troop's program.  Although admittedly Troop trained less hard in his latter years than his earlier ones, he usually ran 12 times per week, on average.
"I think it's all individual, and it's very mental. I would run 14 times a week, twice a day every day my whole life. The most I do now because of age and altitude is 12 – I have Wednesday and Sunday afternoons off." – Lee Troop
For the full Lee Troop story and much more check out Australian Marathon Stars (paperback book) available now at: https://www.runnerstribeshop.com/products/back-in-stock-limited-edition-australian-marathon-stars-paperback-book.html