Competitive running at it's heart is a simple activity – just you against the other competitors in the race, trying to beat the person ahead and not being passed by the person behind. This is me in a nutshell – a minimum of style and a lot of heart, always wanting to be the individual and do things my own way no matter how unfashionably. So I feel that competitive running has always suited my personality because, being an individual sport, my performances, whether good or bad, are always just mine to own.
Running, over the past 25 years, has provided more joy that just about anything else in my life. Sure it keeps me fit but it does so much more. It challenges me and forces me to think about how to improve. It has toughened me up and made me more self-disciplined. It links me in with my community. It helps me to relax and it allows me to keep grounded. It inspires me every day.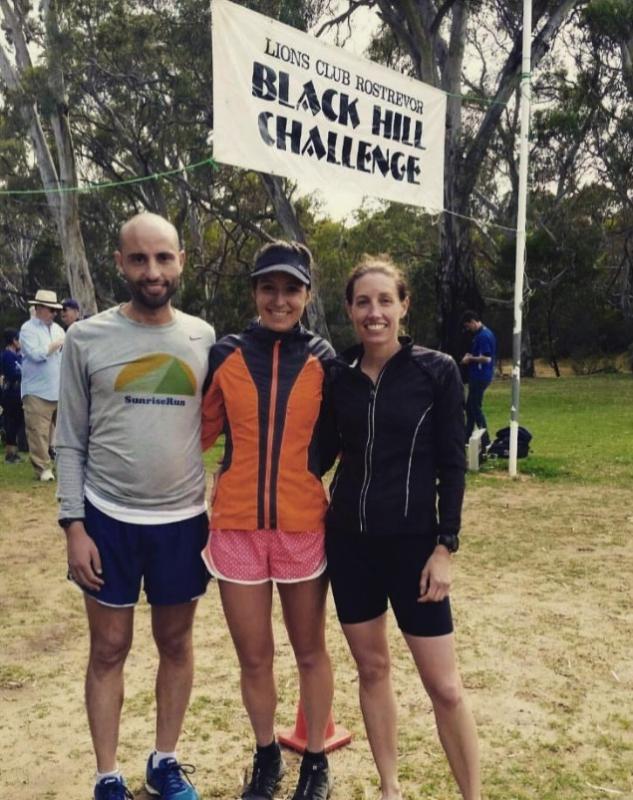 I have had a long and eclectic running career. I started out on the pro-athletics running circuit in South Australia. Twice winning the prestigious mile race, as well as the 800m and also winning a 3200m at the Stawell gift. In 2010, I moved to Canberra to work for the Federal Government. Through a stroke of massive luck, I tapped into a network of likeminded runners, most of which also happened to work for the government, who also happened to be nuts about marathon racing. It was unusual scene – there was no coach and each runner was responsible for their own training, but we all trained together and helped each other get the best out of ourselves. Through this period highlights included: Second Place in the 2012 Australian Running Festival marathon in Canberra (2h28m44s – my pb) and First Place in the Hobart Marathon Twice (2013 – 2h28m48s) and 2014 – (2014 – 2h33m07s).
I began running coaching about four years ago and have since started my own running group called SunriseRun. My focus with SunriseRun is on road and trail running. I currently have eight runners in the team and take on runners on the basis that are actively seeking direction to improve their running performance. The team has had some notable successes in the previous year with runners consistently winning and placing in Trail Running SA and achieving high finishes in interstate trail running events, including the 6-Foot Track and Ultra-Trail Australia.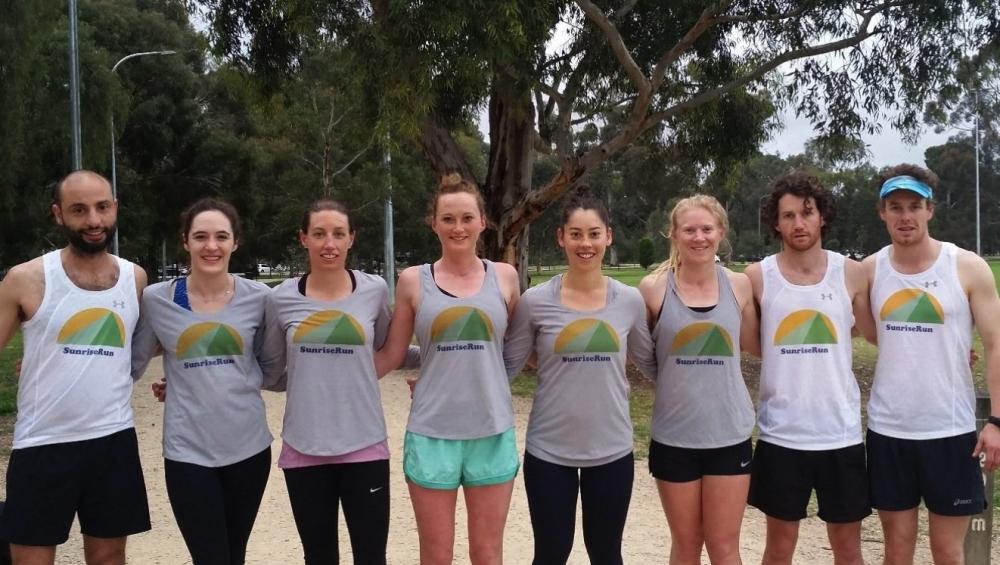 Open communication and trust is the key to my own coaching philosophy. Runners should have plenty of direction when they are new to running. As a runner's experience and knowledge improves, they should have the autonomy to manage their own running including setting their own goals, but with the confidence to seek advice when uncertain. In this way a strong coach-runner relationship is a balance in that the coach should have trust in an experienced runner to set their own goals and levels of performance levels but the coach should constantly push and challenge the athlete to reach and exceed their goals.
4 Key Sessions
5 Sets of 3 min downhill, 5 min uphill
For most of my own career I have concentrated on the track and road. Being relatively new to trail running I have found that to be successful at trail requires new skills to add to the kit bag – namely strong performance on downhill and on rocky trails. I find that practicing trail race simulation exercises achieves the necessary competence and confidence for racing. In this session the runner practices (1) fast downhill running on a about a 10 per cent gradient thinking about improving technique (e.g. optimal body and head position) and (2) immediately turning and then returning up the hill at threshold pace working on technique, fitness and mental toughness.
50 min easy, finishing with 30 min tempo (about marathon pace)
I am a firm believer that the most important aspect for trail and road running is running volume – that is, time on legs. The first part of this session is simple – developing a fitness base. The second part of this session is mostly about the mental side of marathon and trail running – simply a race like simulation to condition the mind to running at marathon pace on tired legs so that the runner races with confidence at a similar pace when it counts.
2400m, 1600m, 1200m, 800m, 400m with 200m easy jog recovery
For marathon runners to improve their speed (which is still a necessary component for competitiveness even in marathons and long-distance trail events) speed / threshold running session are a key component of any preparation. I really like this reducing interval session – I challenge the runner to improve their pace by about 5sec / km as the session progresses (and the runner gets more fatigued). In this way runners are forced to concentrate for the entire session to get a consistent performance and maximum return for effort.
20 min Fartlek – for example: 4 X 2min with 1 min float, 4 X 1 min with 1 min floats
My view is that fartlek running is the swiss army knife of running. All components of distance running are utilised – e.g. speed, fitness, endurance strength and as such, is a necessary component in any race preparation, be it on the track, road or trail. Normally, I will include a 20 min fartlek once a month for all runners – the distance covered provides the runner with a very good approximation of their current fitness.