Written by Len Johnson
Not many people could entitle an autobiography My Life in Athletics as appropriately as did Mel Watman in 2018. Even fewer could do so without the slightest hint of pretentiousness and in the complete absence of outstanding athletic achievement.
Yet Mel Watman, sometime club steeplechaser and mid-pack marathoner in the days of mass participation marathons, could. Watman, who died on 17 September from an incurable cancer, was for me, and so many others, an enduring source of news and information about our sport.
US magazine Track & Field News rightly proclaims itself The Bible of The Sport. If that is the case, Mel Watman was one of the sport's most eminent evangelists. The brothers Nelson, Cordner and Bert, founded their magazine in 1948. Watman's career path was set just two years later when, age 12, he watched the 1950 English AAA championships.
Five years later, Watman started work as a journalist on his local paper and soon afterwards he began contributing to British athletics publication Athletics Weekly. By 1961 he had joined the magazine as assistant editor and, in 1968, became editor.
Aside from beginning as a teenager, I followed a similar into athletics journalism. During my peak running years, I met Age sports journalist Geoff Slattery who, at that stage, was playing Melbourne A-grade amateur football.
Whingeing to 'Slats' about the coverage of athletics in mainstream media was met with a retort of "Well, why don't you try contributing." Two years later, then Age sports editor Neil Mitchell, trusted me to cover the first world championships in Helsinki and three years after that his successor as sports editor, Michael Gordon, offered me a full-time job, with the proviso that I cover Austrailan Rules Football as well.
It was not that I saw Mel Watman as a career role model. But it was through Athletics Weekly that I first enjoyed comprehensive coverage of international athletics. Sporadic reading of T&FN (and US Runner's World) preceded regular exposure to AW, but the British publication spoke more directly to how we experienced athletics in Australia. Besides, it was published 52 times a year compared to the US magazine's monthly schedule.
The English structure of athletics was much more akin to Australia than the largely college-based US system. Our club system mirrored the English club system as did the tiered levels of competition, in our case from club to state to national level.
Under Watman's editorship, AW dug down to the roots of competition with reports from the ground up. But Watman also looked out to the wider world of athletics, with in-depth coverage and analysis of international competition. Of course, within a few years I was a subscriber to AW and T&FN, picking the eyes out of the best of both.
During that time I began working with Terry O'Halloran on Australian Runner and he gifted me a Watman book titled The Encyclopedia of Athletics, an A-Z covering athletes, events, rules, governing bodies and everything else connected with the sport. The first four pages of the edition I now have includes brief bios of Abebe Bikila, Harold Abrahams and John Akii-Bua, a list of the administrative bodies (and individual entry on England's Amateur Athletic Association), a potted history of the African Games, an outline of the Age Groups in international competition and a brief dissertation on the impact of Altitude on performance. Phew!
The edition I was gifted was the fifth, and last, in the series. To great consternation, it disappeared during one of our moves from Melbourne to Canberra and back in the mid-1980s. I wrote to Mel enquiring whether he might have any spare copies. Virtually by return post came a copy of the 3rd edition with a foreword by Abrahams and a cover photo of the Munich 1972 5000 metres final, Lasse Viren leading with Ian Stewart, Mohamed Gammoudi and Emiel Puttemans fanned out close behind and Steve Prefontaine lurking somewhere in the bunched pack.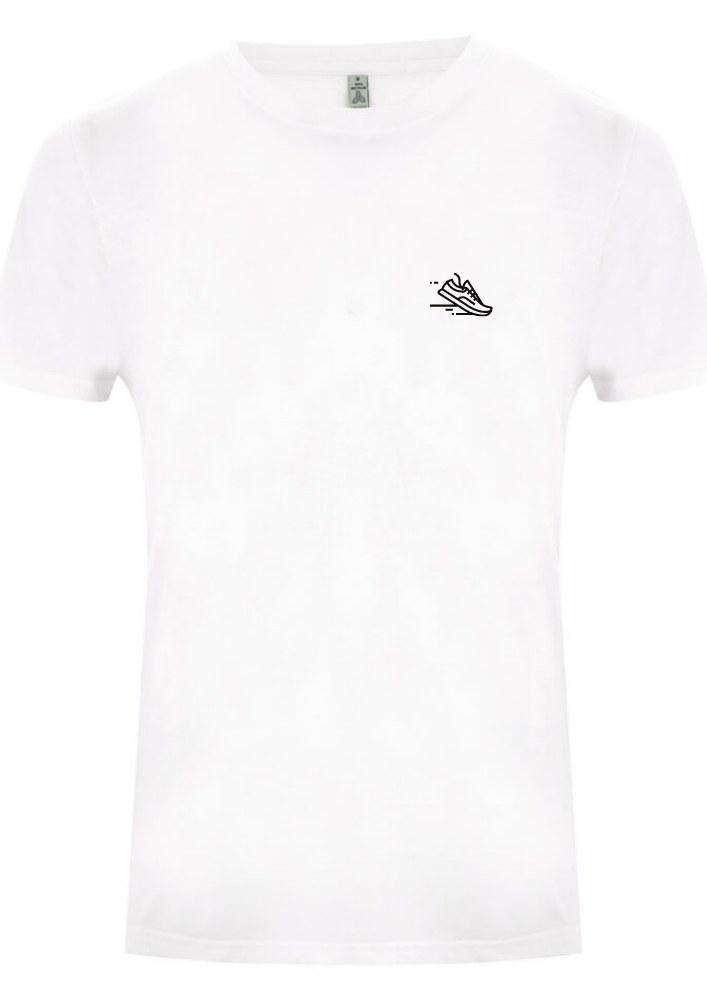 Somewhere, too, I met Mel. It could have been at the Brisbane 1982 Commonwealth Games, if not, then certainly at the first world championships in Helsinki. At the same time I would have met Stan Greenberg, another legend, who for many years was the stats man for the BBC.
When, with a certain sense of inevitability, Athletics Weekly went down market in pursuit of greater readership, Watman stuck with the mainstream, co-editing Athletics Today from 1989 to 1993 and then joining with fellow-statistician Peter Matthews to produce the Athletics international newsletter from then until his death. Watman's final contribution was his event reports on the athletics at the Tokyo Olympics, perceptive as ever despite being done remotely.
In the following edition of AI, Peter Matthews reported that two days after the Games finished Watman had been rushed to hospital after collapsing at home. It was the beginning of his final illness.
Mark Butler, whose statistical work includes the detailed Olympic and world championships handbooks which are invaluable to us mere reporters, wrote in AI how Mel Watman "had been there for all my life in athletics."
Like Watman, Butler's interest was piqued early, in his case by the yearbooks Watman produced with broadcaster and coach Ron Pickering.
"For more than a generation," Butler wrote, "we have enjoyed reading the wisest of words about our sport from Mel Watman. Without his point of reference, it will never be the same again."
And so say many of us.