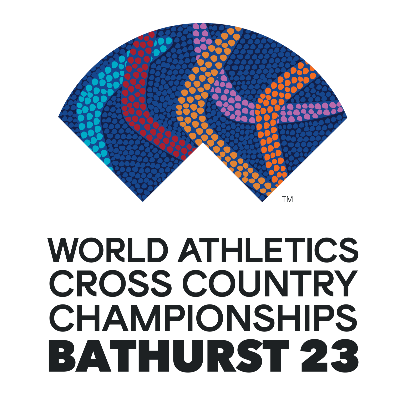 Prior to the World Cross Country Championship in Bathurst, RT will unveil a comprehensive, 10-part series, composed by Len Johnson, that delves into the historical narrative of Australia's participation in World XC.
Part 8 of 10 – Written by Len Johnson
You don't have to dive deep into Australian world cross-country history to find yourself immersed in a stream of Steve Moneghetti statistics. From his first appearance in 1985 to his last in 2004, Moneghetti was the dominant force in our men's teams.
Had the story of Australian participation been written in 2004, it could just as easily have been titled 'Mona at the world cross-country' as 'Australia at the world cross-country'.
Moneghetti was too young for the earliest Australian teams. He would not have had to look far for inspiration, however: a teammate at the Ballarat Harriers club during his early years was Bryan Lewry, a mainstay of the 1977, 1979, 1981 and 1983 teams. But by the time Moneghetti had run his last 12km championship, his involvement covered 20 years of Australia's 30-year history of participation.
That full history of that span is too long for just one chapter of this irregular journey through Australia and the world cross-country, so this one will deal mainly with Moneghetti's peak years from debut to 1992. Mind you, given Mona's thirtieth in 2004, behind only Craig Mottram (13th) and Lee Troop (27th) among the fifth-placed senior men's team, 'peak years' is an elastic concept.
Moneghetti was 41 then, adding to the merit of that performance. But we're talking on the male side only, here. Benita Willis upstaged Moneghetti in Brussels, and anyone else in Australia's cross-country history, by winning the women's long race to become the only Australian gold medallist in the toughest race in the world. It was perfect timing, perhaps, that her triumph coincided with his last appearance, a case of "the King is dead. Long live the Queen!"
Until that moment, Moneghetti's fourth place in Stavanger in 1989 was the highest attained by an Australian male, female, junior male or junior female competitor in world cross-country competition. Despite losing overall top billing, Moneghetti had compelling support statistics to fall back on. He was, and remains still, our best male performer, with a fourth place in Stavanger in 1989. When he finished, he had competed in 11 of the 27 championships spanning Australia's participation and 11 of the 20 since he first made the team.
On each of those 11 occasions, Moneghetti was a scoring member of the Australian team. From his third team, Warsaw 1987, until his ninth, Cape Town in 1996, he was our leading male finisher. The aggregate points score of his best six finishes – eleventh in 1987, twenty-first in 1988, fourth in 1989, fifteenth in 1991, sixth in 1992 and sixteenth in 1996 – would have given 'Team Moneghetti' a silver medal in each of those championships.**
I was present for three of those Moneghetti performances, including his worst and his best finish. The worst was on debut, in Lisbon in 1985, when he finished 101st. Mind you, that was back in the day when people finished the men's race at roughly one per second. 'Mona' was around 110 seconds behind the winner, Carlos Lopes, and, with 298 finishers, just about in the top third of the field. Still, his disappointment with the result drove him on to finish some 80 places higher in Neuchatel the following year and one outside the top 10 in Warsaw the year after that.
The second Moneghetti run I saw was in Auckland in 1988. He was in great form but, unbeknownst to most, had tweaked a calf a fortnight before the race. Perhaps that, perhaps an over-enthusiastic start – he was higher up in the early stages than in other years – saw him finish 21st.
Then, Stavanger, which before being hit by a typhoon-like storm on race eve, loomed as a fast race around a golf course. Alright, it took in some long climbs – not exactly hills – around the boundary fences, but still a golf course. The rain changed all – suddenly it was a sea of mud, as the rain could not be soaked up by ground surfaces only just out of the winter thaw. Moneghetti revelled in it, pushing further and further up the field each lap. John Ngugi was an easy winner, 28 seconds clear of Tim Hutchings of England. Mona's surge towards a medal fell three seconds short.
In finishing sixth in Boston three years later, Moneghetti was actually closer to the winner – Ngugi, again – than in Stavanger. By that time, he had run the championships seven times in eight years. With early-year marathons taking a higher priority, his last four appearances were more sporadic – 1996, 1997, 2001 and 2004 – but Australia was always better when he ran.
One thing Moneghetti could not match de Castella in doing at world cross-country was leading the team higher than the fourth place achieved in 1983. Given the continued expansion of African domination, however, the Mottram-Troop-Moneghetti-led fifth place in Brussels is at least comparable to anything achieved by earlier teams.
There were other high achievers from the 1986-92 part of Mona's era. Carolyn Schuwalow had taken Australian women into the top 20 in 1983; in 1987, Krishna Stanton vaulted right over the teens into the top-10 with an eighth place in Warsaw. At Stavanger 1989, Jackie Perkins did even better, finishing fifth in the women's race just minutes before Mona's fourth place in the men's.
Maree McDonagh was 14th in the Stavanger mud in a pretty good day for Australia overall. Jenny Lund matched that in Antwerp in 1991 and Susan Hobson was 16th in Boston in '92. In five years, Australian top-20s in the women's race had jumped from one to six, two of them top-8.
Tony Ford finished fourteenth in Neuchatel, the highest-ever finish by an Australian in the incredibly tough junior men's race. He led the team to fourth place, also the historic high.
When the IAAF belatedly added a junior women's race in Stavanger, Suzy Walsham finished ninth and Nicola Corbin twelfth. Three years later, in Boston, Susie Power matched Corbin's result in a race in which the top three read Paula Radcliffe, Wang Junxia and Lydia Cheromei.
(** I'm not sure how significant this 'stat' is, but it seemed impressive when it occurred to me!)