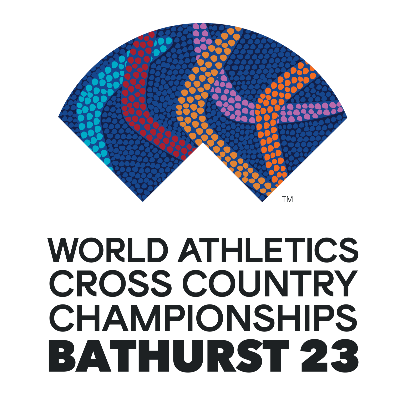 Prior to the World Cross Country Championship in Bathurst, RT will unveil a comprehensive, 10-part series, composed by Len Johnson, that delves into the historical narrative of Australia's participation in World XC.
Part 9 of 10 – Written by Len Johnson
Betty Cuthbert won three gold medals at the Melbourne 1956 Olympic Games – the 100 metres, the 200 metres and as a member of the Australian 4×100 metres relay. The Sydney teenager was seemingly everywhere and one of the Games' abiding images was of the blonde Cuthbert streaming open-mouthed across the red-brick cinders track specially laid on the green MCG turf.
Forty years later, I had the bright idea of asking Chris Brasher – the gold medallist in the 3000 metres steeple, and an even better writer than he was an athlete – to write a commemorative piece marking the Games' 40th anniversary.
"Betty, you beauty!", Brasher's piece began, in acknowledgement of Cuthbert's achievements and their significance to an Australian nation still struggling to overcome its colonial inferiority complex.
Australians have fewer inhibitions about expressing their feelings. With due deference to the Cambridge University-educated Brasher then, we might have added an expletive in hailing Benita Willis's 2004 world cross-country victory with "Benita, you bloody beauty."
With Bathurst 2023 now an inevitability – they've even had a test event at Mt Panorama – it is time to resume our look at Australia's history in the world cross-country championships. And what better place to start than our one and only gold medal in the world's toughest distance race.
Prior to 2004, Australia had always managed to finish just short of individual and team medals at the world cross-country. Steve Moneghetti was fourth at the 1989 championships in Stavanger and Jackie Perkins fifth. 'Mona', in 1992 and Robert de Castella in 1981 and 1983, were sixth. Krishna Stanton was eighth in 1987. The Australian men's team was fourth, one point out of third, in 1983 and the women's team filled the same position in 1996.
Gold, silver and bronze, however, remained outside Australia's grasp until Benita Willis was first across the line in Brussels' Osseghem Park. Surging clear in the latter stages of the 8km race, Willis went on to an emphatic victory some 60 metres clear of her nearest rival.
If the early to mid-1980s was Deek's era and the late-'80s to late-1990s belonged to 'Mona", then the noughties were very definitely the time of Benita Willis. Her record is complicated by the short-lived (1997-2006) experiment with a short-course championships alongside the traditional 'long' course, but considering the long-course race only, Willis was first in 2004, seventh in 2005, fourth in 2006, eleventh in 2008 and seventeenth in 2010 (Australia's top finisher on each of these occasions. Her short-course record was fourth on world cross-country debut in 2002, fifth in 2003 and fourth in 2006.
As well as being the first – and only – Australian individual medallist, Willis was the linchpin for our only two team medals – bronzes in the short-course in 2006 and long-course in 2008.
You can't win team medals on your own, of course, and Willis, in her turn, was supported by strong teammates. At Fukuoka in 2006, Melissa Rollison was just outside the top 10 in eleventh place, Anna Thompson finished twenty-fifth and Donna Macfarlane twenty-ninth with non-scoring Vicki Mitchell and Eloise Welling placed 33 and 39. In Edinburgh, it was Lisa Weightman (20), Rollison (26), Thompson (27) while Melinda Vernon (41) and Mitchell (54) were the non-scorers.
Weightman did even better the following year, finishing seventeenth in Amman, Jordan, adding cross-country to her known credentials on the road and track. Thompson more than matched Willis for longevity, competing nine times between 2002 and 2011, three times doing the short-course- long-course double, with four top-20 placings in and four more in the 20s.
But it was Willis around whom the success was built. This might seem obvious when she is first across the line but it is also demonstrated when she is not in such good shape based on other races. Coming into 2008, for example, Willis was struggling both on and off the track with personal and form issues. She finished only fifth in the Australian selection trial. She had no right to finish eleventh and lead the team to a bronze medal in Edinburgh, but somehow she did it.
Again, in 2010, Willis was coming off a "horrible" run in the 2009 Zatopek. Ninth, three and a half minutes outside her best and beaten by no fewer than five of the women she lined up with for the selection trial early the following year. She won, showing her delight with a little fist-pump at the end of the race. In Bydgoszcz a month or so later she again led Australia home in seventeenth place.
Both these performances came against the run of form. In February 2010, I had two long interviews with Benita for a book project which never came to fruition. In the course of one of the discussions, she explained her approach to Edinburgh.
"I just go into that zone and put myself in the position where I would have been running if I had been fully fit. I just wasn't strong enough to run the last lap out, but to put myself where I did and finish where I did just shows how strong I am at cross-country, how relaxed I can be, even if I'm not in the shape I need to be at."
Great track and road runner that she is, Willis is one of those who "grows another leg" when it comes to cross-country.
"The thing I love about world cross-country is it's not just an individual event, (you're) also running for your team. The team sport aspect brings me back to my hockey days (she was a member of the Australian women's squad). That was the big thing about why I wanted to go to Edinburgh in 2008, because I knew we were a good team and had a chance at a team medal. I don't think we would have got that medal if I hadn't been on the team and getting a high placing.
"You're not only enjoying it for yourself. It's a fantastic thing for our country to get a medal at world cross country, we've only done it three times and I've been part of all three. It's a good feeling, and it's a fantastic thing for the other girls to be up on a podium at a world championship. . . . It's hard to do."
The 'noughties' was not such a good period for the men, the highlight a fifth team place in the men's long-course in Brussels the year Willis won her individual gold medal.
Craig Mottram, thirteenth, Lee Troop, twenty-first, Steve Moneghetti, thirtieth, and Brett Cartwright, forty-fifth, were the scoring team members.
Otherwise it was meagre pickings for Australia's men.