Northern Arizona University's, Matt Baxter interview with Runner's Tribe: NCAA D1 Cross Country National Team Champions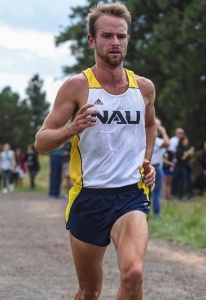 Matt Baxter, a native New Zealander transferred into Northern Arizona this year from AUT in NZ, and has played a pivotal role in a team he knew little about beforehand. Baxter travelled from NZ to finish off his degree in Criminology and to compete in Track & XC. He has now played a significant role in their stellar unbeaten season which peaked with the school's first ever NCAA D1 Championship in any sport. RT caught up with Matt for this Q and A. 
This was the first national title for NAU, as well as the first NCAA Championship for a Big Sky Conference school outside of football. How amazing has this victory been for you, the team, and the school?
I never really appreciated how much it means to win an NCAA team title before coming to the US. As the excitement built over the season it dawned on me that come Nationals, I would be toeing the line for the biggest race of my career. Immediately after the race none of us thought that we had won. In all honesty I think we were all pretty disappointed.  We slowly made our way back to the tent and the mood was very somber. Then after a few minutes of beating ourselves up one of our team mates ran into the tent announcing we had won. The moment can only be described as pure ecstasy. To witness the before and after of us finding out would completely encapsulate how much this meant to the team.  For me personally, I had worked so hard this season and I really wanted to be a contributing factor to this team title. I did my part as did all the other guys and that is an amazing feeling to have it all pay off. I didn't realise how much it would mean to the school until I heard it would be NAUs first NCAA title in any sport. Once I was made aware of that I knew it was going to be big. This is something the whole college and community of Flagstaff can claim as theirs.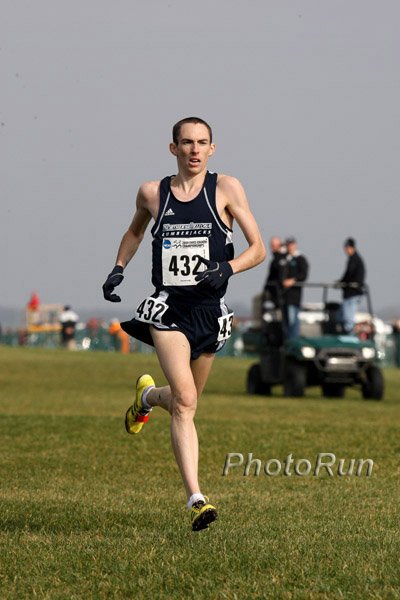 NAU has had numerous Olympians pass through their ranks over the years and has fielded some quality teams. What is it about this current team that was able to stride to a victory of this magnitude?
The really special thing about this team is the depth we have had this season. This is something our coach has pointed out in the latter half of the season. We have had 8-9 guys who can all workout together at similar paces and that was especially evident in some of our longer tempo workouts. I cannot speak for previous years and what the team motivation levels were like, but at least for this year the attitude of the guys can best be described as driven. 100% of the effort put into workouts and recovery was directed towards performing at the nationals.
Leading into Nationals were you and team confident that you could all take the victory in Terre Haute? Did you talk about it much in training and what were the focus points/race plans going into the race?
In private I would say we were very confident, whilst in public we were quietly confident.  We knew that we had the team, the depth, the motivation, and the overall ability to win in Terre Haute, but you can never know for sure.  It came up often in training and we would talk about where we expect each member of our team to place and what would happen if one performed well and another didn't.  We assessed each and every option so by the time we got to the start line we knew every possible outcome, besides the one that actually eventuated.
You took the lead in the race and pushed the pace after the 3km mark. What was your mindset in applying this surge?
I only found myself in the front because I got such a good start and didn't want to get pushed round in the pack like I had the week before at our Regionals meet.  I had no previous intention to lead the race and could never have foreseen myself doing it when envisioning how the race would go.  The reason I took the lead was to give myself some room to breathe and to get my legs ticking over a bit faster so I was warmed up for when the pace really picked up.  I was anticipating that the pack would swallow me up, which is what happened just before 5km, and I had to mentally prepare for that.  I have heard from people who watch the race online that it was a stressful experience seeing me take the lead as it was unexpected and no one knew if I could actually hang on once the pack passed me.  Then no one watching online saw me again until I crossed the finish line.  The move was summed up pretty well by one of my teammates as we watched a replay of the race that evening.  He said half-heartedly 'you realise by taking the lead you could have F'd it up for the whole team'.  This is, I imagine, what many would have been thinking.  Had I expended too much energy in the front and gone backwards after that then it may have been devastating for the team.  Thankfully I had the confidence in my fitness, I remained calm, and I ended up finishing way ahead of where I was expected to by others but not myself.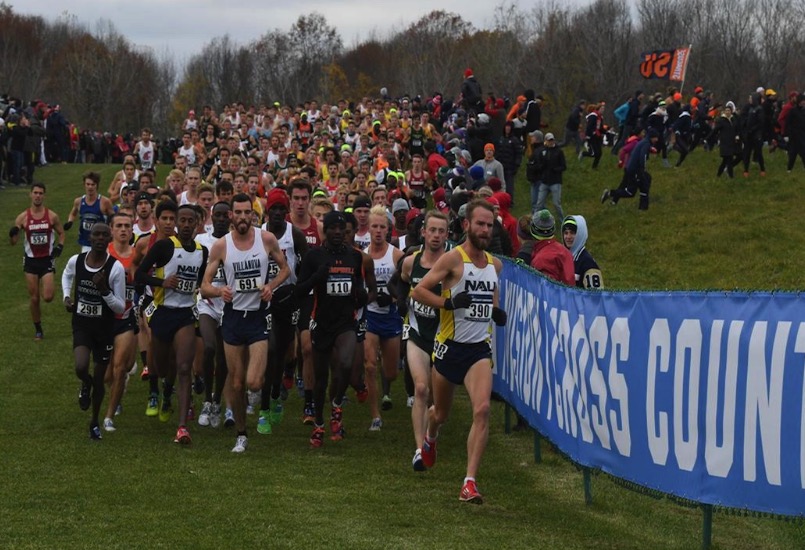 You finished 11th overall (30:03.1, 4:50.4/m), as an individual. Was this a surprise at all considering you'd been battling sickness at the NCAA Mountain Regionals the week before?
The week of regionals was one where if something could go wrong it did.  I had a viral infection that struck me down Sunday/Monday then just when I started to feel a little bit better, Trump got elected.  Tuesday night consisted of very little sleep and then we headed to Utah Wednesday.  I wasn't physically or mentally prepared for Regionals and that is reflected in how I performed there.  After Regionals I knew I had to switch my focus back to nationals and prepare the best I could for it.  I got the right amount of sleep, good food, recovery, and time on my legs.  So when I got to Terre Haute I was ready for business.  Ever since Wisconsin I aimed for a top 10 finish at Nationals.  This was a silent goal that I more dreamed about rather than actively expressed.  It would have been easy for me to dismiss such a goal after how I ran at Regionals but I was not willing to let that happen.  So to get 11th I was still slightly surprised, but at the same time I was satisfied that I am finally running close to where I know I can.
When and why did you make the decision to run at college in the US and what was it about NAU that appealed to you? How much do you enjoy the team aspect of college sports and competing?
About June 2015 I started to look at colleges in the US.  As a 20 year old this was the first time I had seriously considered this option and it soon became an exciting idea.  NAU was one of countless colleges that I got into contact with.  With me knowing little about the collegiate system, NAU was appealing because they were one of the very few that actually expressed an interest in taking me.  The more I got talking to Coach Heins, the more I liked what he had to say about the team and things went from there.  The team aspect is something I hadn't realised how much I missed until I was back on a team again.  Competing for not only yourself but others, gives you a different level of motivation.  I go into these cross country races knowing that no matter how bad it hurts I cannot give up on my team.
How awesome does it feel to earn XC All-American honours alongside three more of your NAU teammates?
It is really special to share that honour with so many of my teammates.  The exciting thing is that next year with the way our team is shaping up we have the capability to do the same again or even add another All-American to that tally.
Eric Heins has just received the 2016 United States Track & Field and Cross Country Coaches' Association (USTFCCCA) Bill Dellinger Award Tuesday afternoon, given to the men's national coach of the year. How has he and your coaches helped you and the team achieve this unparalleled success and domination this season?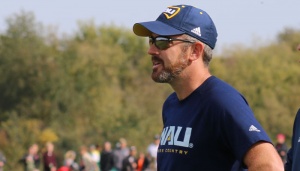 Our coaches have been hugely supportive of all the guys and our endeavour to win a national team title.  Although a national team title might look good on a coaches CV, if the athletes do not want it as bad as the coaches do then it is not going to happen.  Between the coaches and the athletes; the excitement, the expectations, and the pressure was slowly built over the season.  With Coach Heins leaving at the conclusion of this season, it was important that the emotions associated with that did not overwhelm the overarching goal of the team.  We all knew what was on the line so we didn't need to be constantly reminded of that.  The coaches did an amazing job at removing that from the focal point and keeping our eyes on that national team title.  The team has done so well this season because of the sensibleness of the coaches when it comes to injuries and ensuring we are giving our all in workouts.  If you give an all-out effort you will know about it and if you aren't pushing hard enough you will certainly know about it.  No matter how the coaches try to morph the culture of the team, the guys will always find a way of making it their own.  As a team there is a lot of joking, being silly, and having fun.  This is an aspect that Coach Heins let happen and even nurtured to some degree.  There is no need to be serious when the situation doesn't call for it, but when we line up for a workout or toe the line in a race it is 100% focus and we are just as serious if not more so about our goal than anyone else out there.
You're at NAU running and finishing your bachelor's degree in criminology and criminal justice. Why did you choose to pursue this degree and where do hope it will lead?
I was studying Criminology for 2.5 years at AUT in New Zealand before coming to the US.  My choice to come to the US was largely because of the running, but as with many who do my degree, we want to go to where the crime is.  The US leads the world in incarceration rates, and has suffered with countless mass shootings and police related incidents to name a few of the interesting study points.  Pursuing a similar degree in the US has given me a much better perspective on crime and justice.  Just being in class and hearing the dialogue between students and lecturers is educating within itself.  I am still trying to find where I want this degree to take me.  Since I have been studying in the US, I have had to take small breaks from this area which I am so passionate about.  This is because with all the issues that are present over here, it is exhausting to contemplate and debate them daily with people who strongly oppose your views.  I do really enjoy it though, and it is helping me pave the path towards whatever future career I may choose in this field.
How much has your training specifics differed since entering NAU/US college? Who were you coached by in NZ and are you still in regular contact?
I used to be coached by Kerry Rodger in New Zealand where my training was based off the Arthur Lydiard method.  I do still try to keep in contact with him about how things are going, but when the season gets busy with travel and school work it can be hard to keep that going regularly.  The intensity of my training has increased a lot since moving to the US.  It is a different style of training and it has been a shock to the system training at an elevation of 7000ft.  Having coaching staff at workouts and having very specific times to hit has meant that I have pushed myself harder this season than I ever have before.
What was one of your favourite workout sessions pre-US college? and what is one of your most memorable/beneficial workout sessions now at NAU?
My favourite workouts in New Zealand were either time trials or long tempos.  They were mentally tough, especially when done on my own, but they were the most rewarding.  My most memorable workout at NAU is the Lumberjack.  You know when it has its own name that it must be something special.  This workout consisted of 4x400m, 10min tempo, 4x400m, 10min tempo, 4x400m.  We always built it up as being a big special workout that is mentally and physically tough.
Note from RT editor: The below video is made and produced by Matt Baxter featuring The New Zealand 1500m crew before heading to Rio.
What's your current favourite restaurant in the US and what's good there?
I try not to eat out as there are a lot of poor quality food options out there.  When we travel, I have come to enjoy Panda Express and their orange chicken, Smash Burger's chicken burger and shake, Chipotle burrito bowl, Texas Road House's free bread rolls and their fries, and also the bread sticks at Olive Garden.  That may be a random list, but some of these restaurants have pretty average food besides one or two things on the menu or the complimentary bread they offer.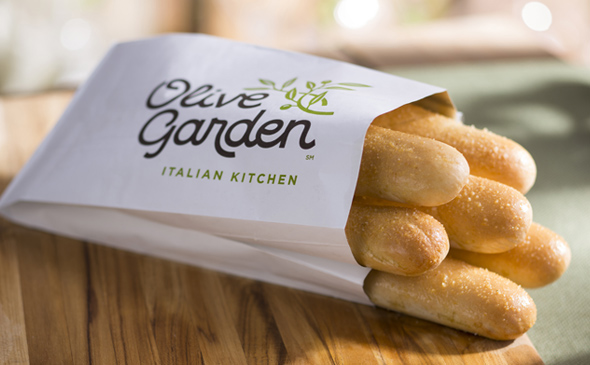 Where's your top place to train in the world?
I love training in my home town of New Plymouth, New Zealand.  It has some of the best trails and parks in the world (opinion). There is something about running in dense bush areas with no one around that is very satisfying.  I have come to enjoy Flagstaff and some of its trails such as the Aspen Trail which has amazing scenery that you try to appreciate when you start the trail at 9000ft.
Note from RT editor: The below video is made and produced by Matt Baxter featuring The New Zealand 1500m crew heading out to Sedona for some hill reps followed by a track workout. (July 2016)
Favourite pre-race pump up song?
Each season is different when it comes to which song gets me most pumped up.  Over this Cross Country season I was playing "All these things that I have done" by The Killers each race day.
Which runners/sports people/iconic figures/family etc.. have really inspired you over the years with your running endeavours and life and why?
I don't think I have ever been much of a fan boy of other athletes.  I certainly admire their abilities and the impacts they make within their given sport but for some reason I find it hard to relate to them. I do however draw much of my inspiration from the words of athletes past and present. Those who have helped me most in my running endeavours have been those closest to me such as family and coaches.  I have had the benefit of my coaches being like family and that has really helped my throughout my career.  Having supportive parents that have allowed me to choose my own paths in life has also been beneficial.  I cannot thank them enough for helping me get to where I am today.