Nikki Chapple is Australia's 11th fastest female marathon runner of all-time.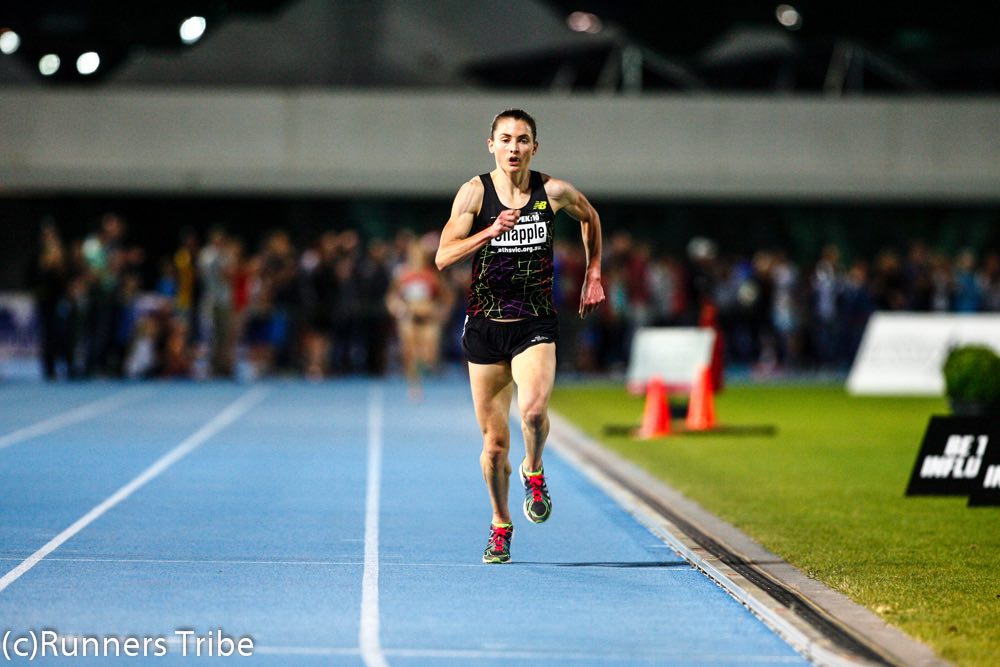 Introduction by Len Johnson
The French composer Claude Debussy once described music as "the space between the notes." If that is so, then Nikki Chapple's marathon career could be her unfinished symphony.
Just three marathons, one a shocker, and the best making her one of Australia's fastest ever women. Perhaps a quote from another musician, Miles Davis, is more apposite here. "Don't worry about playing a lot of notes, the great jazz trumpeter, composer and arranger said. "Just find one pretty one."
The space between the notes, or the notes that are not there (another of Miles Davis's aphorisms), define Chapple's career. On the one hand, her achievements span a 17-year career from top junior, through the US collegiate system, winner of one of Japan's top half-marathons and, latterly, one of Australia's fastest marathoners.
On the other hand, unlike, say, Steve Moneghetti or Lisa Ondieki, Chapple's outstanding performances are peppered through that career rather than coming year-in, year-out. Her high notes resounded, but there was a lot of space in between.
Apart from her time in the US, on scholarship at Iowa State, Chapple has always lived and trained in the Melbourne area. Like 1980 Olympic finalist Bill Scott, however, she was seldom seen and you wondered, rather than knew, what she might be doing.
Like Scott again, when Chapple did run, it was usually to good effect. At the end of 1997 she won the U20 women's 3000 metres at the annual Zatopek meeting. Lisa Weightman finished third.
The following year Chapple ran in both the women's junior race at the world cross-country championships and in the 3000 and 5000 metres at the IAAF world junior championships. In 1999, still a junior, she was selected to run for Australia in an International Ekiden Relay in Yokohama in Japan.
After three years in the US, Chapple returned to Australia and gave an indication of her future direction when she won the 2008 Victorian state half-marathon championship in 1:14:38. This was the start of her most prolific period as she continued to notch up wins and high placings in the major Australian road races.
The music really started to swing late in 2009, reaching a crescendo when Chapple won the Great Australian Run over 15 km in Melbourne. On a rainy Melbourne morning she ran 50:18, leaving behind a field including Benita Willis, Helen Clitheroe of Great Britain and Portugal's Fernanda Ribeiro.
A month or so before that Chapple had finished fourth in the Great North Run in 1:10:03, narrowly failing to break 70 minutes.
More was to come, however, as Chapple reduced her 10,000 track personal best to 32:29.92 in the 2009 Zatopek race, a race she led until the last lap. Then it was off to Japan in February 2010 for her best international performance with victory in the Marugame half-marathon in 1:08:37.
At the end of 2010, Chapple was the first Australian home in 12th place at the world half-marathon championships in Nanning, China, ahead of Jess Trengove and Benita Willis and leading Australia into fourth place.
After a break in competition from mid-2011 to September 2012, Chapple came back for the phase of her career which would lead to her marathon debut. She won the Victorian half-marathon title in her comeback race in 1:11:17.
After returning to Marugame early in 2013 to finish eighth, Chapple ran 2:32:31 in her marathon debut in Nagoya a month later. That was enough to clinch a place in the world championships team for Moscow in August where Chapple bombed out in the sweltering conditions to finish 45th in 3:05:49.
Again Chapple bounced back, hitting some of the highest notes of her career. A month later she won the Victorian half-marathon title, then added wins in Adelaide's City to Bay race, the Melbourne half-marathon and the Burnie Ten before returning to the track to beat Trengove to win the women's 2013 Zatopek 10,000.
By comparison, 2014 was a quiet year, adding plenty of space after 2013's high notes. At the end of it, however, she ran her marathon personal best of 2:31:05 in winning the Melbourne marathon from Sinead Diver.
A week later, Chapple finished second to Susan Kuijken in the Burnie Ten. She has not raced since.
The obvious achievements aside, it is difficult to assess Chapple's career and her impact on the Australian scene. Longevity alone makes her a significant contributor. Over almost two decades she has been there as a competitor and role model for Australian distance runners, on the roads, track and cross-country. She is at number 20 on the all-time list for 10,000 metres track, fifth at half-marathon and eleventh at the marathon.
There might be a lot of space between the notes, but Chapple has composed a pretty fine tune.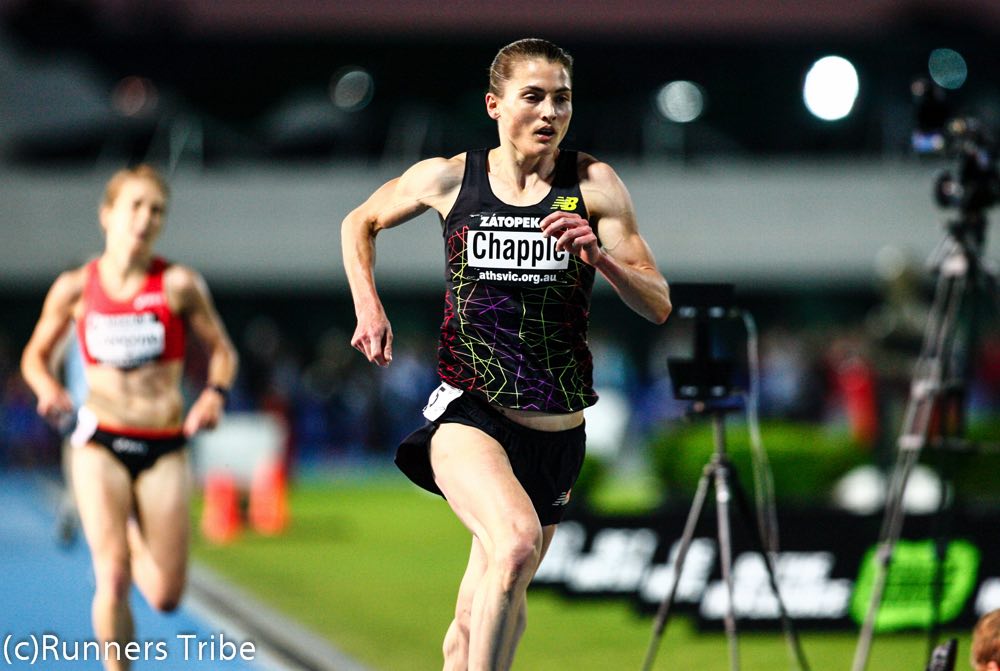 Profile
Date of birth:

9 February 1981

Hometown during career

: Melbourne

Personal best:

2:31:05

Career highlight:

1

st

place Marugame half Marathon and PB of 1:08:37
What was it about the marathon that appealed to you?
I like to challenge myself and I enjoy the opportunity to run through the streets.
Looking back, what is the most memorable moment of your career?
Running 1:08:37 in the Marugame half marathon, I had no idea I could run that fast.
What about the most miserable memory and what did you take away from this?
Running the marathon at the World Championships in Moscow.  I think following that event I would never run a marathon in the heat again.
Your favourite marathon?
I have only run a few marathons though I enjoyed Melbourne the most.  It was a great experience because I felt good and I had great support from Chris O'Connor out on the course, the event was well organised and I had my family there waiting at the end.
What did a typical week's worth of training consist of on a day-to-day basis during a hard training phase?
Monday:  45 mins relaxed
Tuesday: 60 mins strong pace
Wednesday: 80-90 mins, however, I felt like
Thursday: 45 mins relaxed
Friday: 60 min strong pace
Saturday: 45 mins relaxed
Sunday: 1:45 hours-2:20 hours (1 x 2:30 hours about 4 weeks before a marathon, mostly for psychological benefit)
Can you tell us a little bit about your background?
I started training myself for running when I was 9. I ran well in cross country at school which encouraged my interest. I was encouraged by a friend to join Doncaster Little Athletics Club and I loved it, being able to compete in all the events was great.  I would train too much, three small sessions a day, only because I wanted to reach my potential, I didn't have any aspirations to make an Olympic team or anything like that.  I have burnt myself out a few times over the years.  
My attitude toward running now is similar to when I first began as a 9-year-old, I enjoy running because it makes me feel better, the competition is secondary.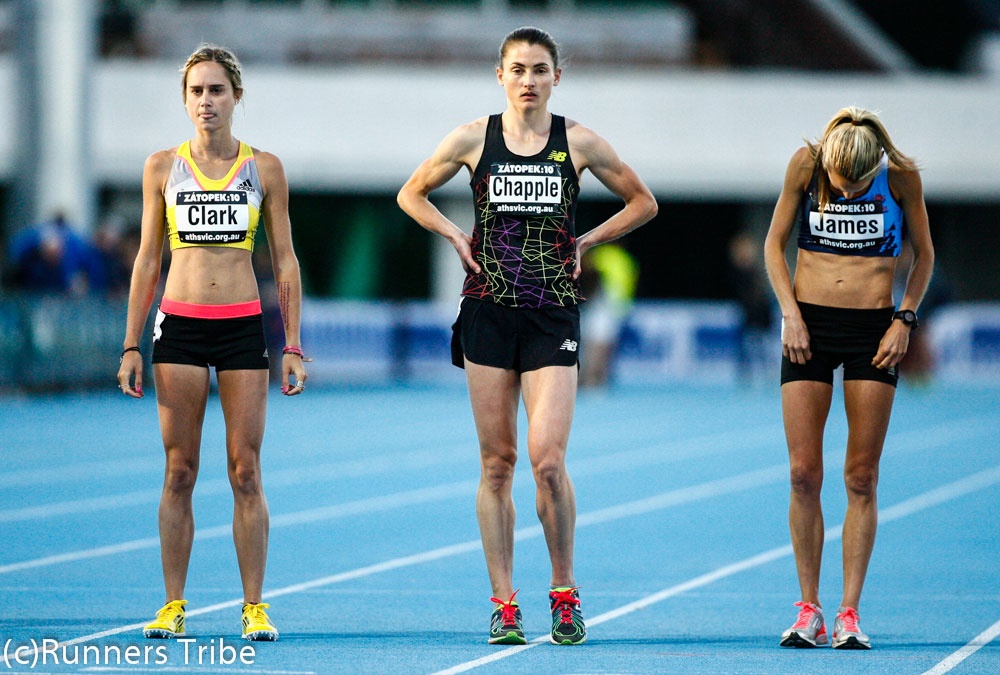 Any tips for getting through serious injury?
I had 2 stress fractures about 15 years ago and have had tendonitis in my hamstring twice. Each time I get injured I become more patient.  I think patience and distraction are the key ingredients to working through injury periods.
If you had to choose one favourite session that you believed really worked for you what would it be?
'Tempo' runs of around 60 minutes duration seem to work well, I think they work the specific energy system you need in the longer races.
Did you ever have rest days?
Not if I could help it.
Did you ever go on altitude training camps?
I have been to Falls Creek a few times though not for a long enough period for it to really provide me with any benefit.  I think training at altitude is beneficial. But I just preferred to train on terrain which allowed me to run a bit quicker.
Favourite training locations?
The Petty's Orchard trail and Plenty River trail are probably my favourites. Apart from those I enjoy running anywhere new, exploring new places always makes for the most enjoyable runs.
Did you incorporate core stability exercises or weights into your program?
I did a short core stability routine that took about 15 minutes and included a few push ups, some bridging and Pilates exercises. No weights.
Hardest run/session you ever completed?  
The 2.5 hours runs have been the hardest, I find them mentally and physically draining.
How far out from major marathons did you start to taper your training?  
Around 2-3 weeks out.
How did you recover post-race? For how many weeks did you relax before returning to a normal workload?  
I eat and relax and was usually back running the next day, maybe walking for a day or two after a marathon.
What was your diet like in general during a marathon as well as the week leading into the race?  
I ate vegetables, fruit, whole foods, fish and eggs and drank a lot of milk. My diet didn't change until a few days before a marathon, where I tried to consume a higher proportion of carbohydrates, though I am not convinced that this was helpful.  
Just how taxing was your training. Did it take away from every other aspect of your life?  
At the time, I was training I was tired most of the time. However, I don't think training took away from other aspects of my life, I had enough time to relax with work only being part time.  
If there is indeed a 'secret' to success. What is it?  
Patience and consistency.
Favourite training partner or partners?  
I usually run by myself because I like to run as soon as I get up in the morning.
Any funny running stories you'd like to share?  
I started a half marathon running next to a guy in thongs once and I was struggling to keep up with him, I was impressed, I don't think I would be that co-ordinated.
Do you think the 2 hour mark will be broken soon in the marathon?  
Not by me.
Favourite marathon runner of all time?
Paula Radcliffe, I think she is a gutsy lady.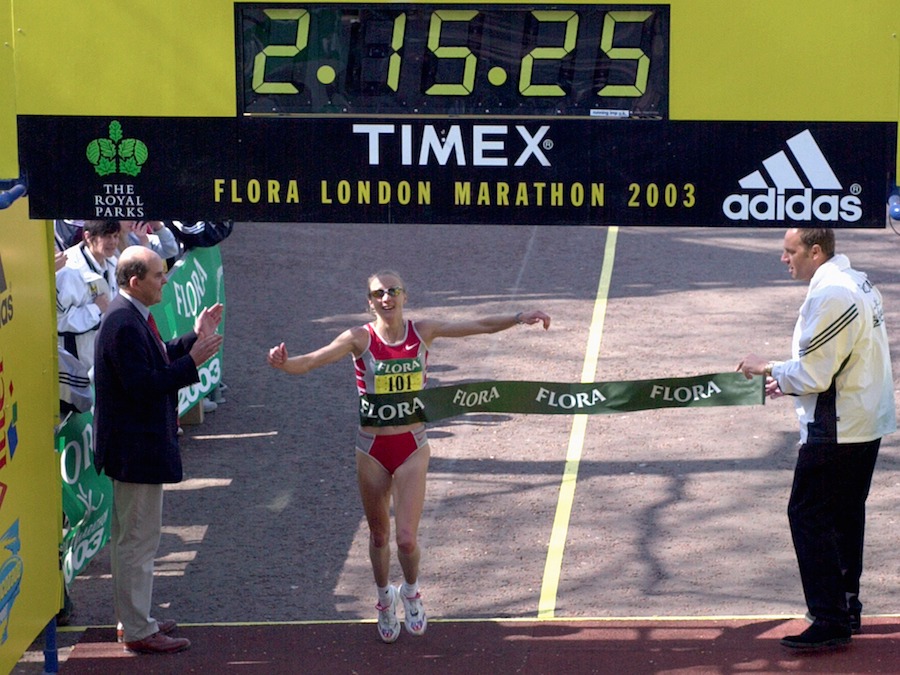 Nikki Chapple Career Marathons
2:32:31 12 Nagoya Women's Marathon Japan 10/03/13
3:05:49 45 World championships marathon Moscow 10/08/13
2:31:05 1 Melbourne marathon 12/10/14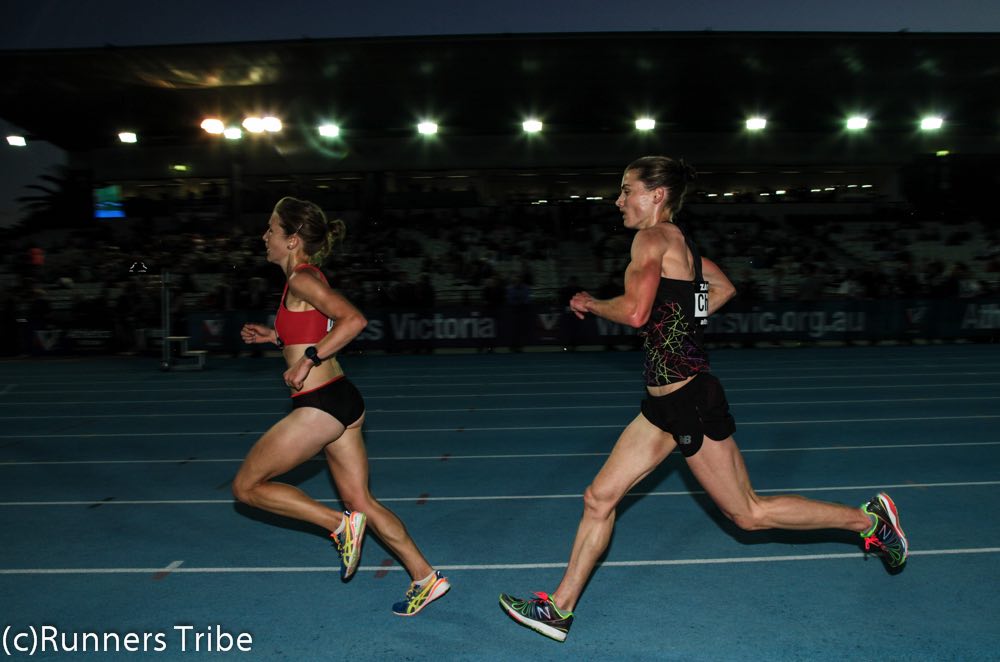 End
Comming in time for Christmas – By Runner's Tribe Books