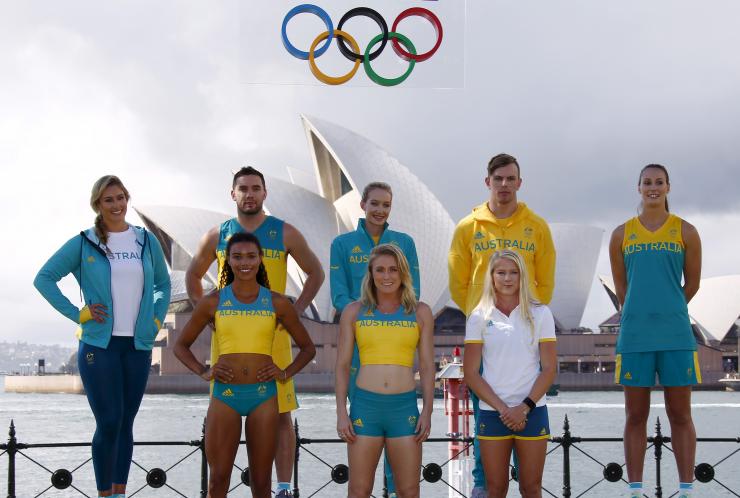 Road to Rio Interview with Brooke Stratton
How is everything going in your preparation for Rio?
My preparations for Rio are going really well. With approximately a month to go until my qualifying round in Rio, I am definitely where I want to be. There are plenty of minor technical aspects of my running and jumping that I will be working on in the meantime to ensure I am over there in the best possible shape. I gained a great amount of experience travelling over to Europe for a short stint of training and a couple of competitions with my coach, Russell Stratton. I have also had the opportunity to train up in Queensland with Gary Bourne and his squad, which has been very beneficial for my development. It has also been ideal to escape the freezing winter weather in Melbourne.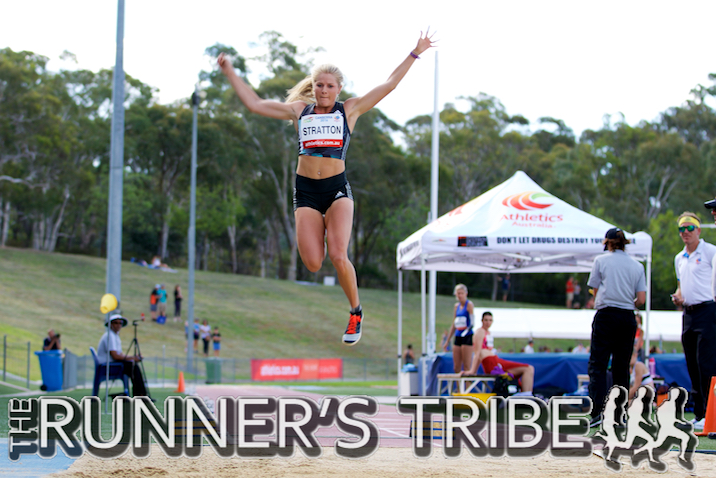 Earlier this year a jump of 6.68m secured Rio selection for you as well as the Australian National title for 2016. How amazing did this feel?

The feeling of securing my spot on the team for Rio is almost indescribable. For me, it wasn't about jumping big at the National Championships; it was more importantly about securing my spot on the plane to Rio in which I did. It was a long domestic season and with a whirlwind trip to Portland for the World Indoor Championships a couple of weeks prior to the National championships, I returned home reasonably tired and jetlagged. However, I knew that wasn't going to stop me. Having had the dream of competing at an Olympic game in the back of my mind since I was in grade one, I didn't want to let this opportunity slip. I have made a huge amount of sacrifices in my life (especially during adolescent years) to ensure my training comes first. To have been named in the Australian Olympic team is extremely overwhelming, rewarding and an amazing feeling knowing the hard work is paying dividends.
Your PB jump of 7.05m at the Perth Track Classic in March bettered Bronwyn Thompson's 14-year-old Australian record of 7.00m. Did you have a good feeling going into that event that you were about to produce something special?
Prior to the 2016 athletics season, I sat down and set the goal of jumping a distance of 6.80m. A few weeks before the Perth Track Classic, I jumped a PB of 6.94m in Canberra, which was already beyond what I expected to jump this season. My confidence was sky high leading into the Perth Track classic and I knew there was a big jump in me based on how well I had been training. Cracking the 7m mark was definitely a distance I had aspired to achieve later on down the track. The conditions in Perth were perfect the night of the track classic. The weather was warm and there was a nice tailwind down the long jump runway. Conditions are so important in the long jump and it's rare you get ideal conditions, so I knew it was the perfect place to make it happen. However, a distance of 7.05m that also meant breaking the Australian record well exceeded my expectations!!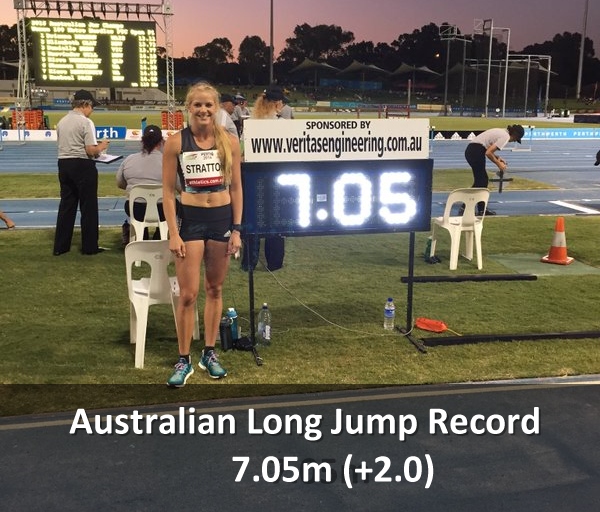 No athlete can make it alone. Or it's definitely a lot harder. Who have been some of your pioneering supporters/team members over the years and why?
Over the years I have realized how important support is when training and competing at an elite level. I am extremely fortunate to be surrounded by such an incredible support network. There are so many people to thank that have influenced and helped me develop into the athlete and person I am today. I would definitely not be at the level I am at without the following people:
My parents:
From day one, my parents gave me every opportunity under the sun to follow my dreams and be able to do what I love every day. They are both as passionate about sport as I am which makes both training and home life a lot of fun. There are very few meets my parents have not been at to support me, so I consider myself very lucky. With my Dad being my coach, it makes the journey as an elite athlete even more worthwhile. The amount of time, effort and money my parents have sacrificed over the years to allow myself and my 3 siblings to train, travel and compete definitely doesn't go unnoticed.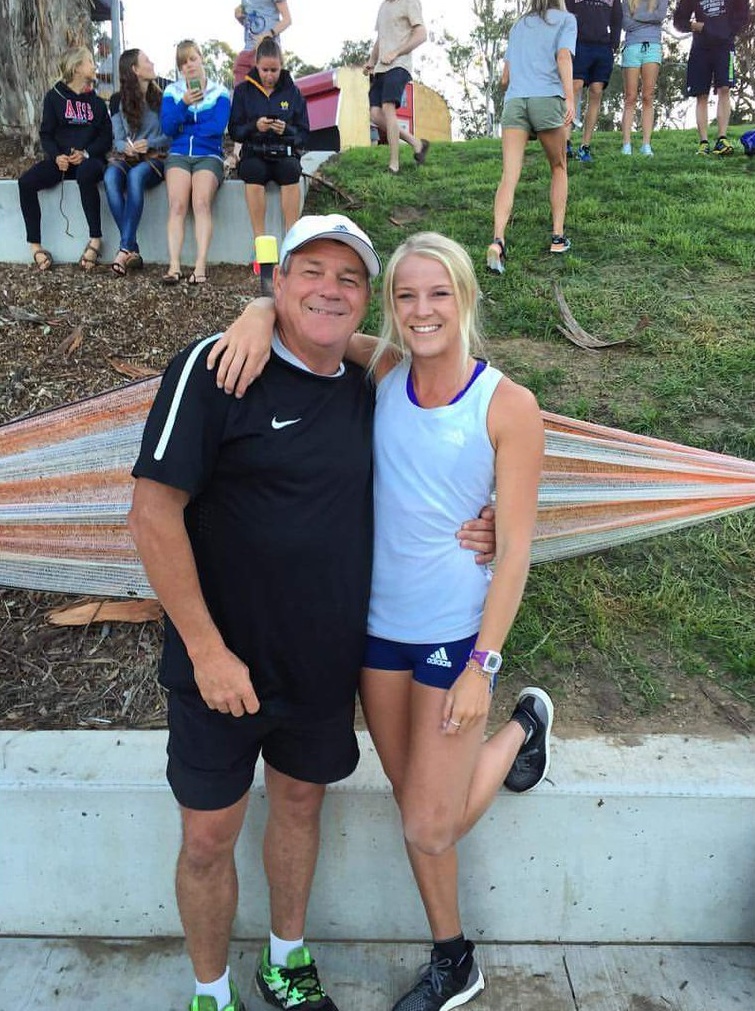 Boyfriend:
Nathan is a Triathlete, which means he is heavily involved in sport himself. His hard work ethic constantly inspires and motivates me to train harder every day. He is one of the most supportive and influential people I know, so I consider myself extremely fortunate to have had him by my side through the ups and the downs that come with being an elite athlete.
Siblings/ training squad:
My siblings have all represented Victoria at a National level, which I consider pretty special.  Without their support, I definitely wouldn't get through sessions half as well as I do without them being around. They all make training enjoyable and never fail to make me laugh even when I am hurting. My training squad and everyone at the Nunawading Athletics Club are like family to me. There is always so much positivity and encouragement around the track, which shows their amazing support.
Friends/Team members:
The support and encouragement I have received over the years from friends is incredible. There understanding is somewhat important when it comes to social life and having to make sacrifices. I have met some life long friends and team mates in Athletics and can not wait to meet more inspirational athletes in Rio.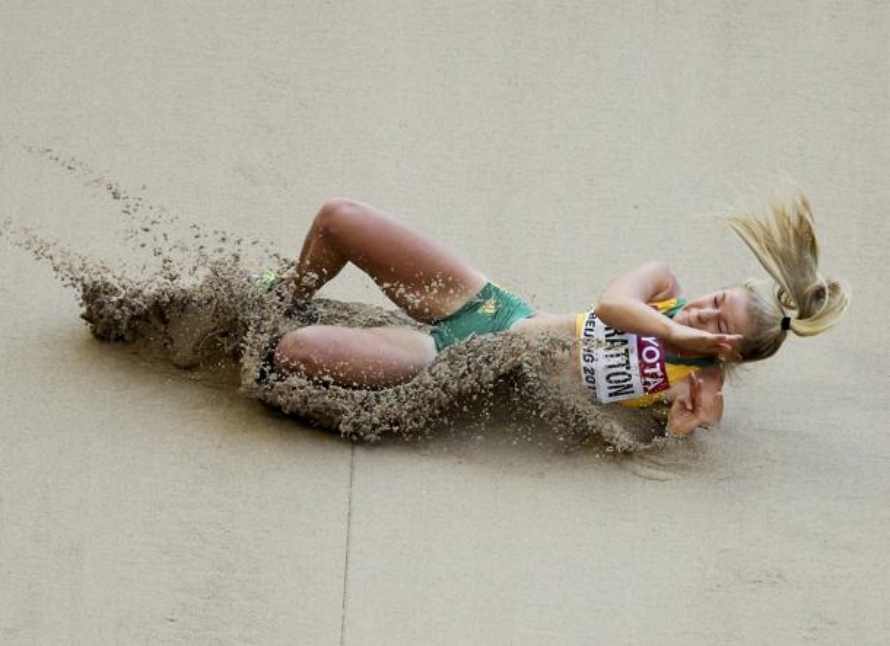 What are your Rio goals/targets for the long jump?
Last year at the World Championships in Beijing, I narrowly missed the final by 4 centimeters. This year in Rio my goal is to make the final and anything from there will be a bonus.
Favorite Quote? (If you don't have one, no worries)
If you're the best, train like you're the second best.
Current favourite song?

Ride- 21 pilots

Thank you!
Thanks for having me.