[TS-VCSC-Countdown counter_date="07/12/2016″ date_seconds="false" style="flipboard"]
Countdown to Selection Meeting – 21 Days and Counting
In just over three weeks time we will know exactly which Australian athletes will be part of our final Olympic team bound for Rio de Janeiro, Brazil. The problem now for athletes still chasing the required qualifying marks is the fact that both time and the amount of meetings scheduled from now until July 12 are quickly running out.
In Europe they are closing in on the European Championships (July 6-10) and then we have the US Olympic Trials, which run from June 30 to July 10. This means that there are very few meetings left for athletes to produce Olympic qualifiers. We take a look at some of the important meeting coming up for our Australian athletes:
23rd June: Madrid, ESP – m400m (Steve Solomon), m800m (Alex Rowe)
25th June: Villa De Bilbao, ESP – no start lists available (tbc)
25th-26th June: Belgium National Championships – includes Brianna Beahan in w100mH
25th June: Kuortane Games, FIN – m800m (Jordan Williamsz and Josh Ralph)
28th June: Cork City Games, IRE – watch out for the likes of Collis Birmingham lining up
28th June: Sollentuna, SWE – m800m/1500m (Jeff Riseley)
29th June: Paavo Nurmi Games, FIN – m800m (Josh Ralph, James Gurr and Jordan Williamsz), w1500m (Zoe Buckman) and m5000m (Patrick Tiernan)
The there is a likely gap in proceedings until just prior to final selection, with a meeting in Linz, Austria scheduled for July 11. As you can see there could be only 1 or 2 meetings per athlete where they can record the all important OQ. We take a look at the final pieces of the puzzle in the lead up to the final selection meeting on July 12:
Current weather for the Madrid, Spain meeting on June 23.
LaCaze Makes it Interesting in Women's 5000m
As already detailed on RT (click here for article) Genevieve LaCaze has produced yet another PB and Olympic qualifier (15.21.92) in the women's 5000m and will join Eloise Wellings on the start list for Rio (as LaCaze had already won the National title back in April).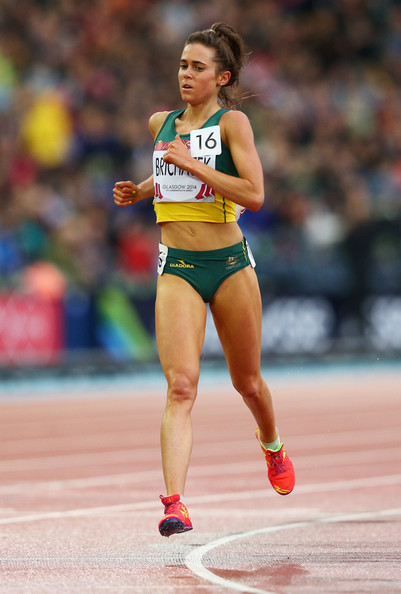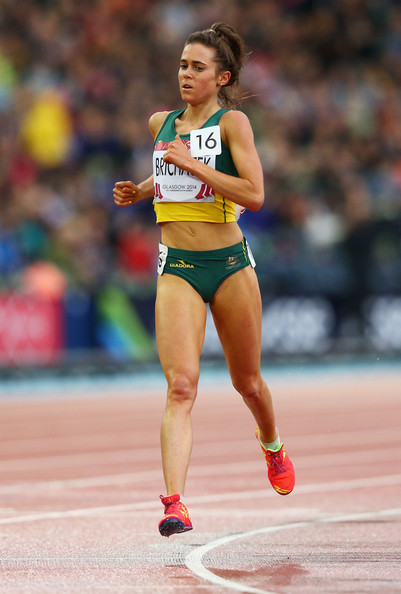 This leaves the third spot up for grabs, with Madeline Hills and Emily Brichacek both with Olympic qualifiers and both in line for selection. Brichacek has decided to stay in Australia in 2016, recovering from injury, and has been training in Canberra in the hope of showing selectors that she should be nominated for Rio without specific race performances. Her latest time trial was a 9.16.77 3000m on Sunday, with all reports suggesting that it was a strong run. After the race Brichacek suggested on social media that '(I) felt a bit rusty but great to be back on track' – we second that!
It's now up to selectors to work through which athlete would produce the best possible result over in Rio – good luck with that one!
Women's 1500m – Question Marks Over Final Team
We were hoping to see Heidi See on the start line in the recent Harry Jerome Track Classic in Canada (June 17), but instead she didn't start and the question marks remain as to whether she can produce the 4.07.00 OQ in time to ensure her spot on the team for Rio. See's recent performance was a 4.19.12 on June 4, after previously producing an encouraging 4.08.45 in Eagle Rock, CA on May 20.
If See was to miss the OQ time then it would leave the door open for Jenny Blundell (4.04.62) to join Melissa Duncan (already selected) and Linden Hall (4.01.78) on the plane to Rio. The only other athlete in line has been Zoe Buckman, although she has struggled recently in Europe – which has included not breaking 4.12.00 in any of her four races in Hengelo, Huelva, Watford and Lapinlahti.
Men's 800m – No Movement Likely
It now looks likely that the current qualified athletes in the event, Luke Mathews, Jeff Riseley and Josh Ralph, will all make the trip to Rio. The only slight concern has been the return to the track of Riseley, who recently recorded a 3.56.44 over 1500m in France on June 14. This was his first race in Europe, so we will wait and see how he performs over the coming weeks – knowing that a time under 1.48.00 for the 800m would be enough to show selectors of his fitness leading into Rio – and ultimate selection for the Rio Olympics on July 12.
The other Australian 800m athletes currently in Europe are Jared West, Dylan Stenson, Alex Rowe, James Gurr, Jordan Williamsz and Peter Bol. All are capable of running under 1.47.00 on there day, but would surprise if any are capable of producing the required 1.46.00.
Women's 800m – Could McGowan Finally Produce the 2.01.50?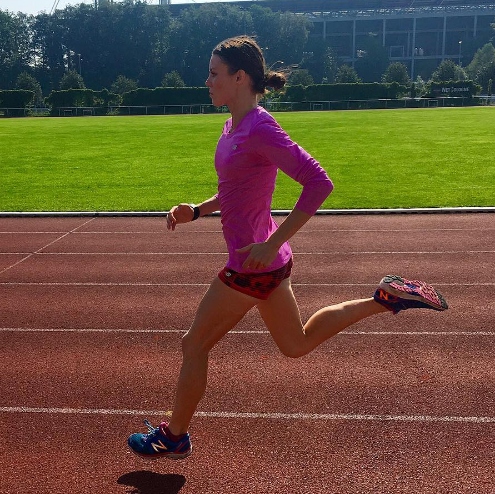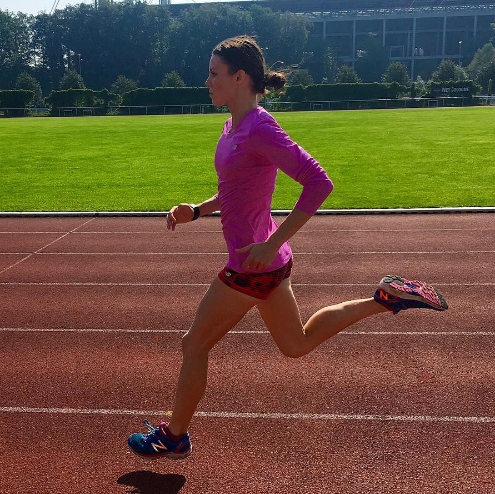 Brittany McGowan, Selma Kajan and Lora Storey have all come within 0.20sec of the OQ in the women's 800m, with McGowan now owning two times just outside the required time of 2.01.50. She ran a 2.01.64 in Japan on May 8 and has since followed it up with a 2.01.63 in Belgium on June 18.
Storey has also come close (2.01.67 in Stanford CA on May 1), but has recently run 2.02.58 (Portland on June 12) and 2.04.99 (Burnaby, CAN on June 17) to suggest that her amazing season won't end with the golden ticket to Rio.
Kajan has also produced some solid results in 2016 (including a PB of 2.01.67 in Montreuil on June 7), but as with Storey, looks as though the long season is starting to catch up with her – with her last two results being a 2.03.51 and 2.07.21.
Now we wait and see where McGowan will race next, knowing that the OQ time is well within reach.
Remaining Chances – Solomon, Tiernan, Nipperess, Beahan
Steve Solomon ran into terrible conditions when he last raced in Geneve on June 11 (when he ran 46.36sec).Prior to that he posted an excellent 45.44sec in Townsville, in conditions that will likely be replicated for his next race in Spain on June 23. With the good conditions and some quality competition (includes two sub 45sec career athletes) the OQ is certainly on the cards. (ed. Solomon will be joined in Madrid by Anneliese Rubie in the w400m),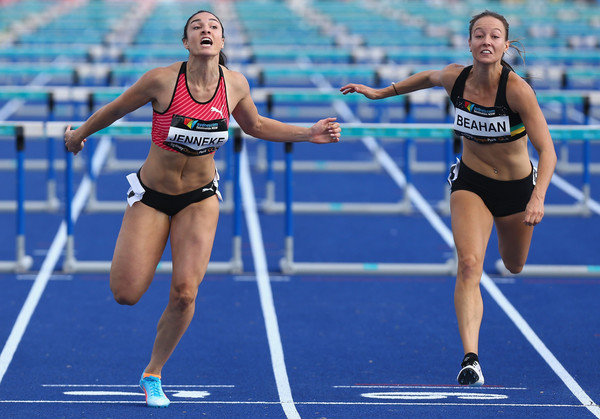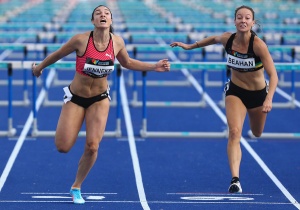 Patrick Tiernan is coming over to Europe off the back of an excellent 3rd placing at the NCAA Championships (13.27.07). He also produced a 13.25.78 PB back on May 1 in Stanford, CA – which was agonisingly close to the OQ time of 13.25.00. Will likely have one shot at producing the mark – at a meeting in Finland on June 29. If he was to produce the OQ time, we could well see Collis Birmingham miss out on selection for Rio even though he also has a OQ to his name (from 2015). Sam McEntee and Brett Robinson are already on the team for Rio.
James Nipperess has also come close to the OQ time in the 3000m steeplechase, with a PB of 8.32.59 on May 20, but couldn't replicate the performance in his recent outing in Canada (8.44.81 on June 17). He has left it late before and could still race in Europe to produce the required 8.30.00 – stay tuned.
Brianna Beahan is just starting to warm up, literally, in Europe and her latest performance (13.25s) suggesting that an OQ is still within her reach. Will now likely line up at the Belgian National Championships (June 25-26) in an attempt to close in on the 13.00sec required for Rio.
Will We Just Miss the 'Target 60'?
At this stage it is likely that we will be sending around 57-59 individual athletes to Rio in August. There are still a few stories still to play out, and a few athletes still proving their fitness.
There are always some late qualifying performances, and we would expect that this year would see more of the same. We wish all athletes the best of luck, and maybe we will manage to see the magical '60' reached over the coming weeks.