LaCaze clocks 5000m Olympic qualifier in Finland
By Runner's Tribe
Genevieve LaCaze has posted an Olympic‬ qualifier after winning the 5000m at the Savo Games, Finland with a time of 15.21.92.
LaCaze was paced by fellow Australian and Melbourne Track Club member Zoe Buckman, who took her to the 2.4km mark perfectly. LaCaze later had this to say about her MTC training partner.
"A solo, cold, rainy run made so much easier thanks to my teammate Zoe Buckman who carried me to the 2.4km mark! So thankful she allowed me to relax early and hang  – she also won her 1500m less than an hour earlier."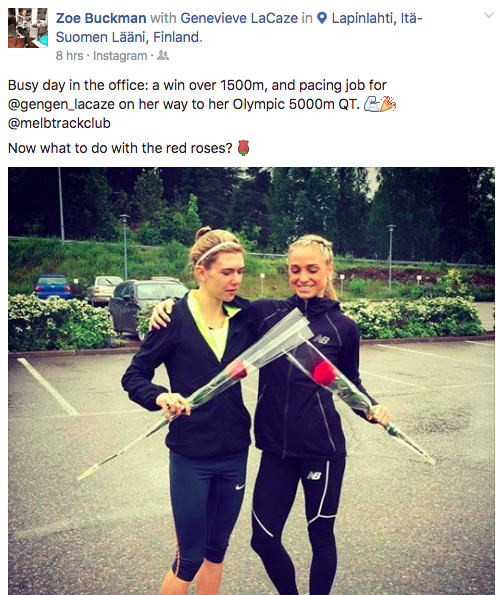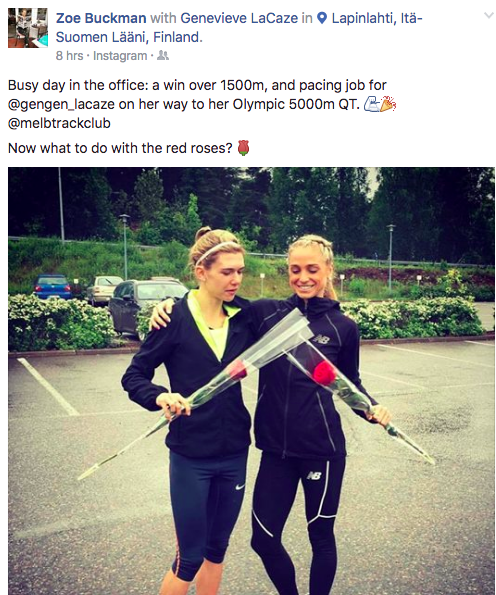 A large amount of MTC's current success has been attributed to head coach, Nic Bideau. Under his guidance, LaCaze has managed a year's worth of consistent training following a few unlucky years of injury.
"We have managed to produce quality over quantity in my program as well as layer months and months of work," said LaCaze.
"I'm finally getting to see my potential when I'm not interrupted. I'm producing so much momentum this season that my confidence in racing is continually growing."
LaCaze has set 9 PB's in 5 months and is in the form of her life, with highlights being 800m (2:04.77), 1500m (4:10.20), 5000m (15:21.92) and 3000m steeple (9:23.19).
Further quotes from Gen post race-
"Tonight was a special night although I feel like I have been saying that a lot lately!"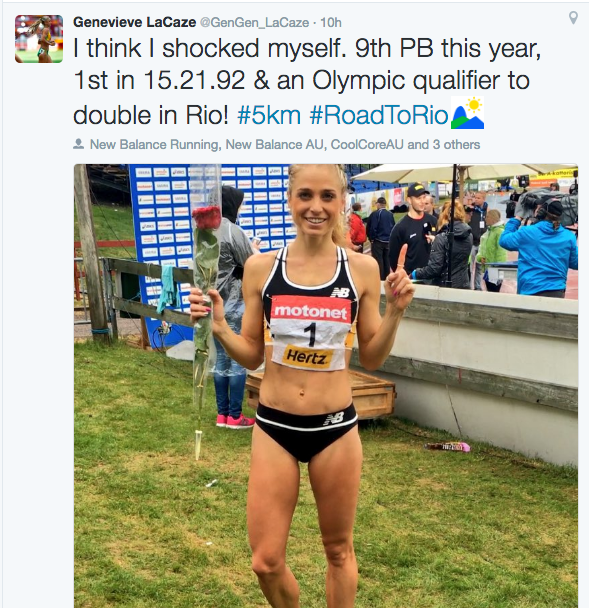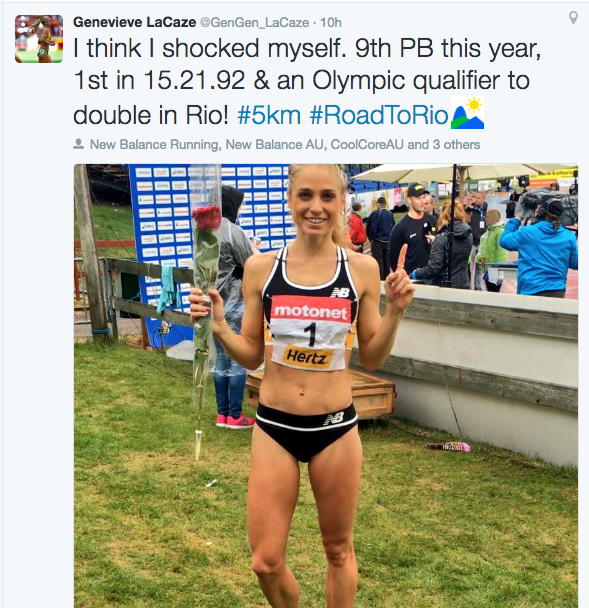 Last Friday Runner's Tribe writer, Grace Kalac delivered this fantastic article and interview with Gen directly after her 3rd place finish at the Stockholm Diamond League. Click on the picture bellow to read and watch the race video.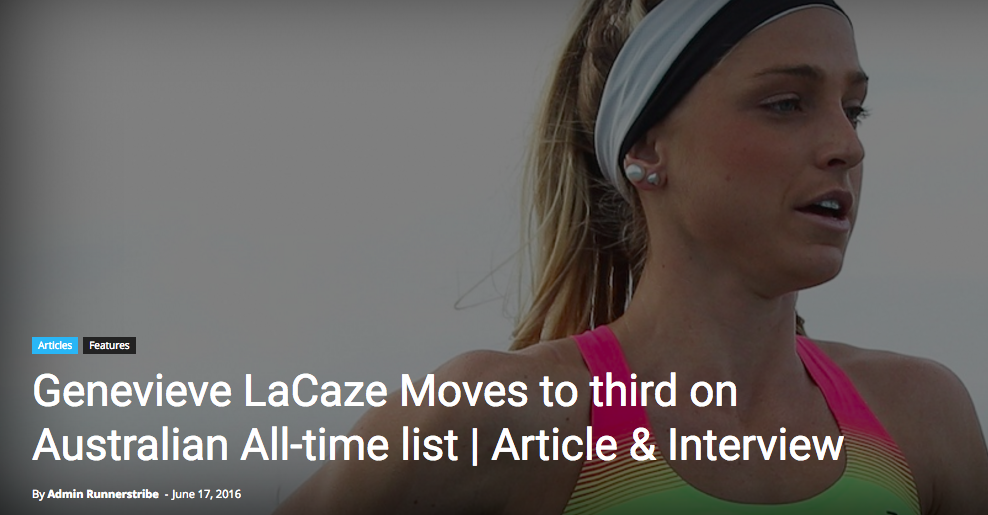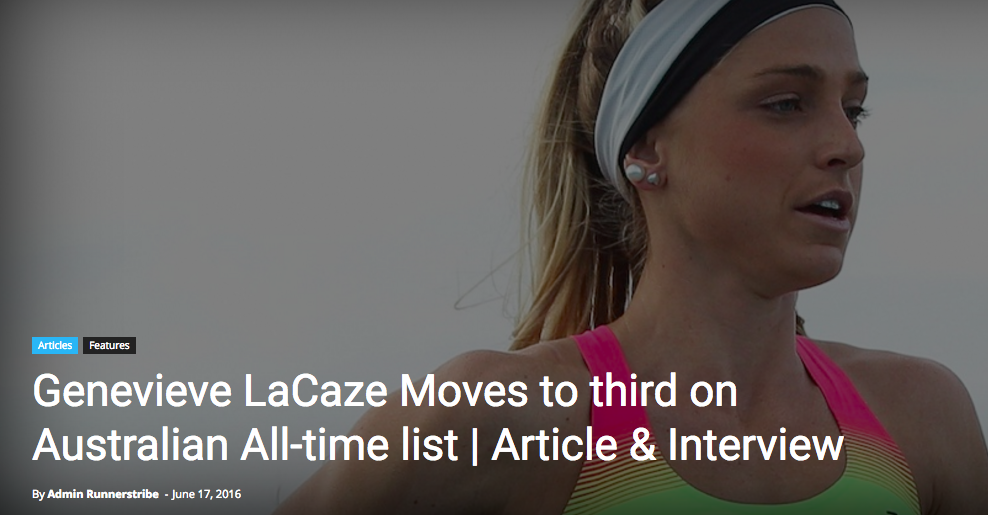 Aussie Results-  Savo Games, Finland
WOMEN'S 5000M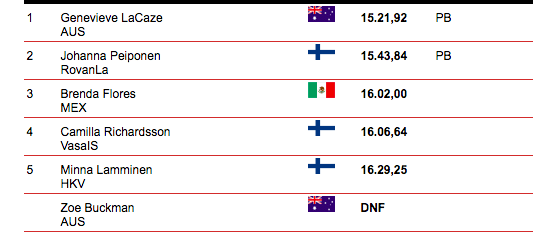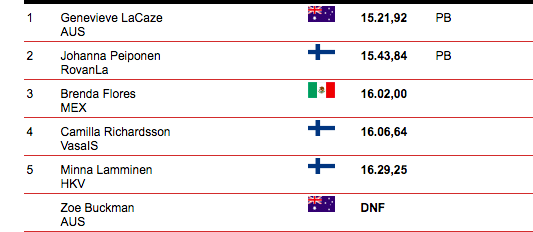 MEN'S 3000M STEEPLE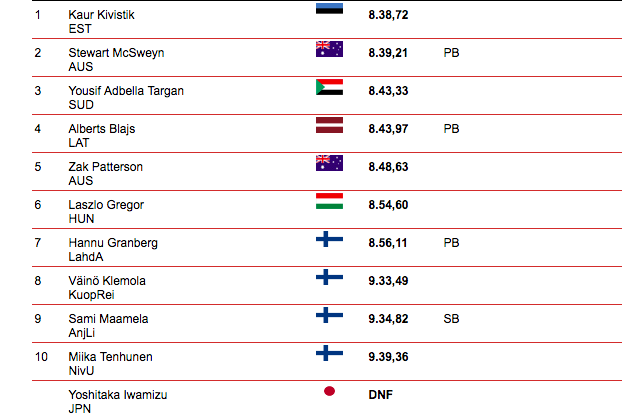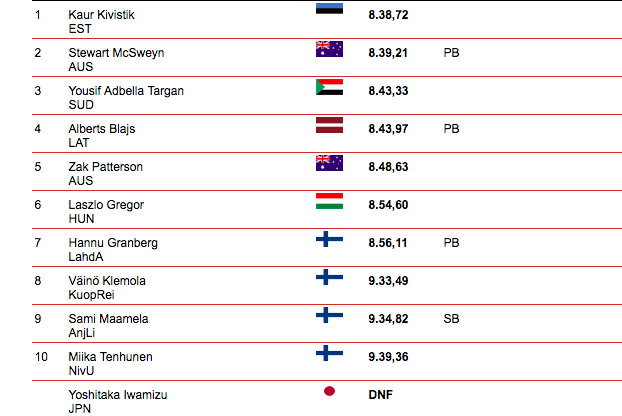 WOMEN'S 1500M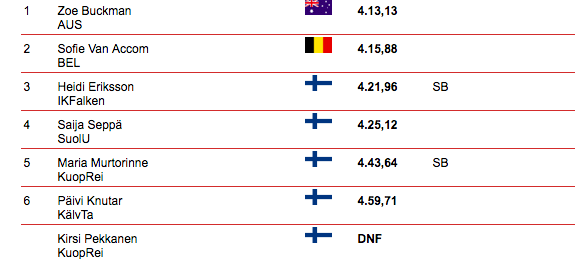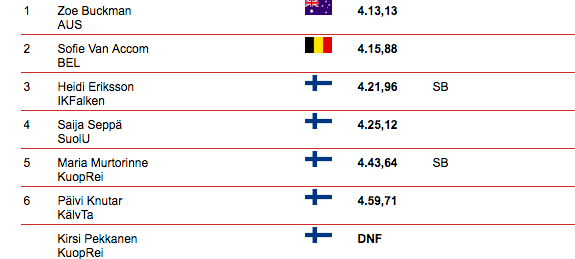 MEN'S 800M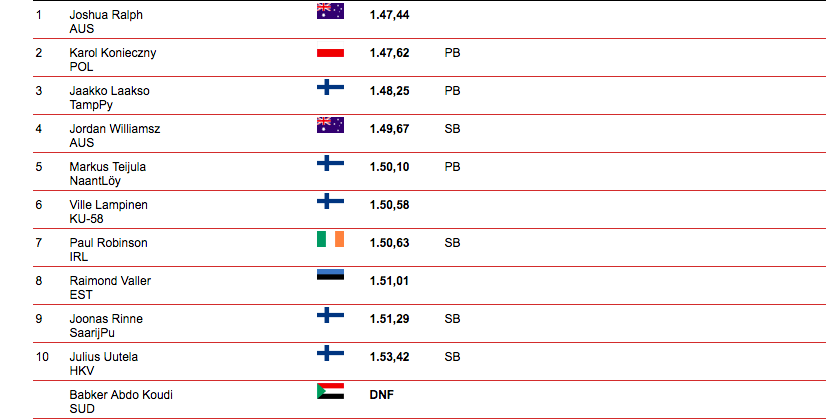 MEN'S 1500M