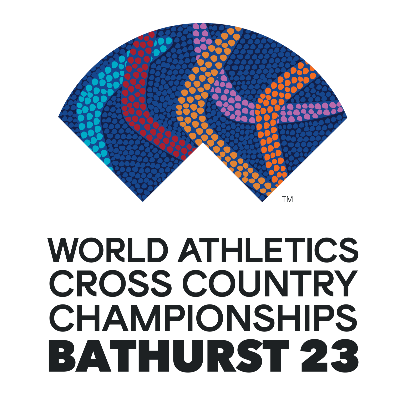 Prior to the World Cross Country Championship in Bathurst, RT will unveil a comprehensive, 10-part series, composed by Len Johnson, that delves into the historical narrative of Australia's participation in World XC.
Part 5 of 10 – Written by Len Johnson
Continuing my meandering paper chase through our world cross-country history, we come to the 1977 and 1979 championships in Dusseldorf and Limerick, respectively. The former saw Australia continue to move up with the debut of three 20-year-olds who would be the nucleus of future teams.
But – whatever happened to the women?
Followers of cross-country are used to seeing young runners make significant debuts. Did someone say Kenenisa Bekele? Or Zola Budd who, like Bekele, was a senior world champion before her 20th birthday. Bekele, indeed, not only won the short-lived short race in 2001, but did the double a year later, all still three months before turning 20.
In 1977, when the championships were contested in the German city of Dusseldorf, Australia gave an international debut to its own trio of prodigious teens. You will have heard of one of them – Rob de Castella; if you follow things closely, you will probably have heard of a second one – Gerard Barrett; but hats off to you as a student of the sport if you know the third – Bryan Lewry.
The other salient point about Australia at Dusseldorf was who wasn't there. Women, that's who. After pioneering Australian representation in international cross-country when Raie Thomson and Adrienne Beames at the ICCU women's race in 1970, and a full team at Australia's first world cross-country in Rabat in 1975, there were no Australian women in Dusseldorf.
Nobody quite knows why. Paul Jenes' history of Australian athletics, Fields of Green, Lanes of Gold, is silent. Lynne Williams (Tennant), a member of the team for Rabat and one of the women selected for Limerick two years later, doesn't remember either. She was studying in London at the time and, understandably, preoccupied with her wedding, for which she flew home and which, coincidentally took place on world cross-country weekend.
Presumably, finance may have been the explanation. Two years later, when Williams and Gayelene Clews were our only two female representatives in Ireland, their trip was self-funded. Peggy Smith, writing in the Victorian Marathon Club's newsletter, said no women's team was selected then because they were told "none of them were of a high enough standard."
In Limerick, Williams finished 40th, Clews 51st, "which would have made us scoring members of all teams except England, USA and USSR," as Williams herself wrote in the same newsletter.
Dusseldorf: Deek, GB and 'Good on ya', Bryan
One element of Rabat which did carry on to Dusseldorf (and, thence, to Limerick) was the practice of members of the team writing their own accounts of the trip. Mostly, this is explained by newsletter such as the VMC's and magazines like Mike Agostini's Australasian Athletics wanting copy.
This led to some creative writing indeed, but the high point of creativity was demonstrated by team manager Pat Clohessy. This came at the Cinque Mulini, the traditional Italian cross-country race, which the Australians ran the week after the world event. The Australians ran very well, but Ethiopia swept the placings 1-2-3 through Mohamed Yohannes, Miruts Yifter and Mohamed Kedir.
'Clo', looking for a newsworthy angle to generate some publicity back home, was mometarily stumped. No problem: he conjured up a teams race which Australia won. How, you may ask, given Ethiopia's perfect start. "No fourth place finisher," Clohessy declared. The story ran in the following day's Melbourne Herald with a first par: "Melbourne Olympian Chris Wardlaw paced the Australian team to victory in the San Vittore (Olona) cross-country classic today."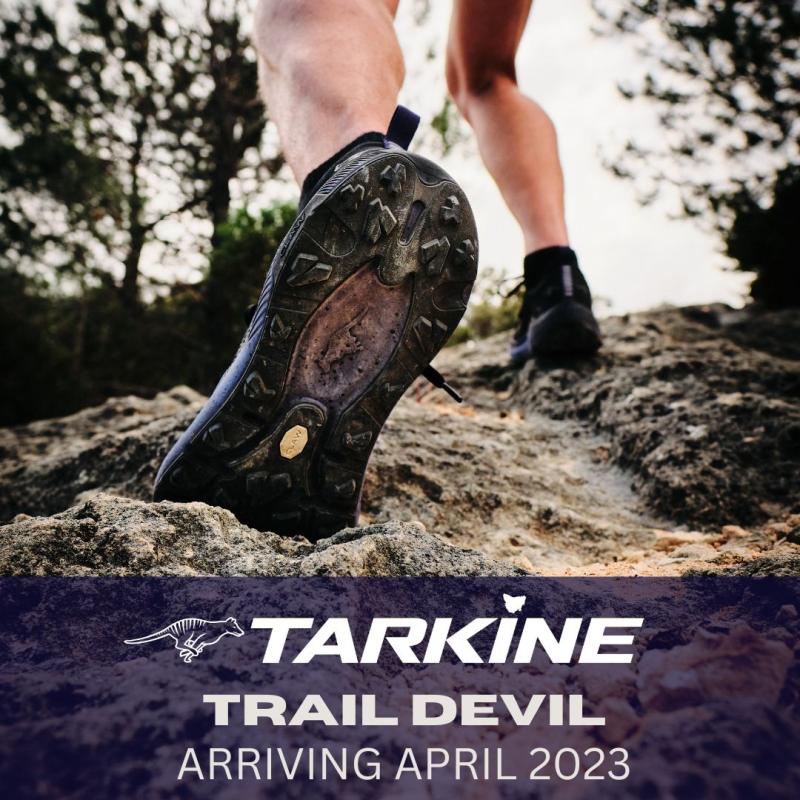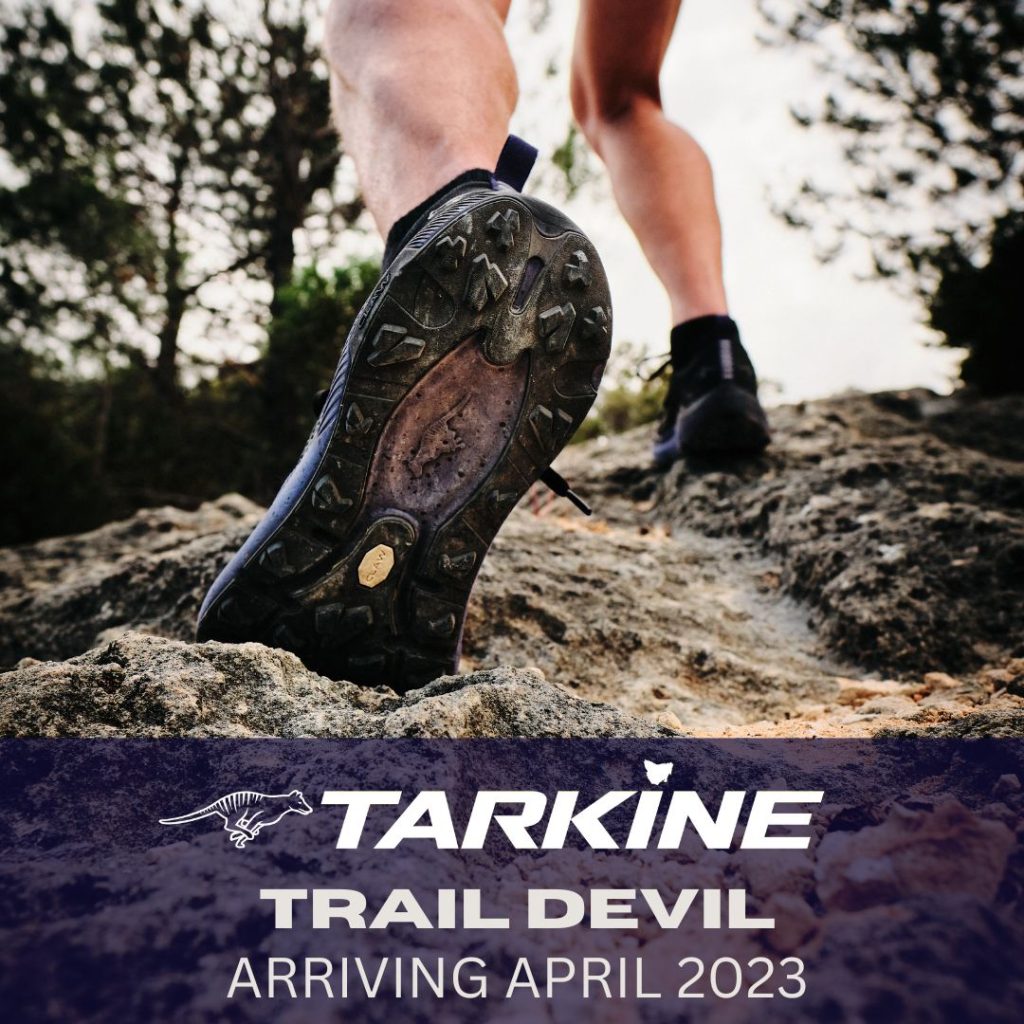 Job done.
There were many other stories of that trip, though perhaps it is best to draw the veil of history over most.
In the actual championships, Australia improved from eleventh in Rabat to sixth in Dusseldorf. Steve Austin led the finishers home in fifteenth place, surpassing Bill Scott's 22 in Morocco, Wardlaw was 23, Barrett 34, de Castella 37, Lewry 61, Tim O'Shaughnessy 90, Dave Chettle 116, Kent Rayner 135 and Jim Langford 161.
Belgium's Leon Schots won from Carlos Lopes and Detlef Uhlemann (back when Germany had distance runners).
Limerick: Mud, mud and mud
For a while during the brief Zola Budd era the IAAF/World Athletics was paranoid about security at world cross-country. Justifiably, as many people were outraged by the South African runner's fast-tracking to British/English eligibility. In the event, I'm aware of only two significant crowd impingements on a world cross-country race: both involved the Irish.
The first was when protesters disrupted the men's race at the first IAAF championships in 1973. Labelled IRA, the protesters were in fact supporting representation by all-Ireland rather the 26 counties comprising the Republic. The second was the joyful invasion of Limerick Racecourse when John Treacy won his second straight title. He didn't let his fans down. Gliding over the heavy, clinging mud he was a full 20 seconds clear at the start of the last of five laps. This was cut to nine seconds as the others battled for second and Treacy was slowed down by the invasion of fans.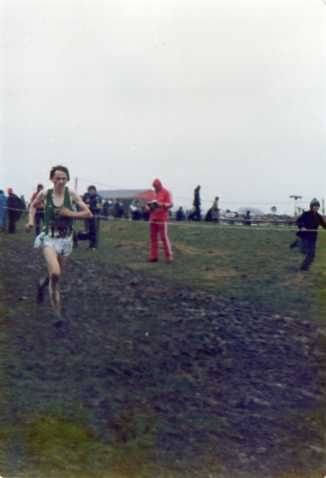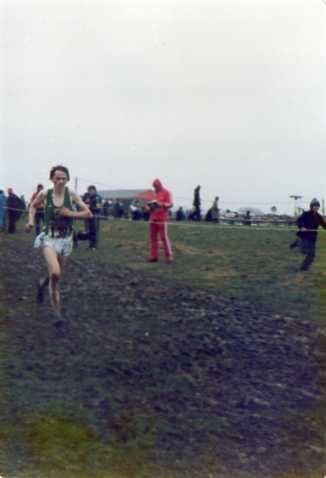 "I was terrified that they would knock me over or that so many would come onto the course that it would be impossible for the others to finish," said Treacy, who required a police escort to exit the course.
Unlike Treacy, the Aussie struggled in the mud. Steve Austin (29) was leading finisher, followed by Gerard Barrett (32), Bill Scott (36), Jim Langford (40), Bryan Lewry (45), Rob McDonald (51), Rob de Castella (62), Chris Wardlaw (72) and Dave Chettle (120). A week later, all ran appreciably better at the Cinque in sunny Italy, but there you go. Again, the team was sixth with England, Ireland and the USSR taking the medals.
And, what about this for an appropriate announcement in a city which gave its name to the eponymous five-line word play:
"Can anyone open a lock without a key," pleaded the announcer. To be sure, you wouldn't be saying 'yes' to that one!