In this extensive Runner's Tribe series the world's best ultra and trail runners share their training. Every few days we will be posting a new athletes' weekly program during a peak training period. Next up we have well known entrepreneur triathlete, ultra marathon runner, and USAT coach, Katie Godec.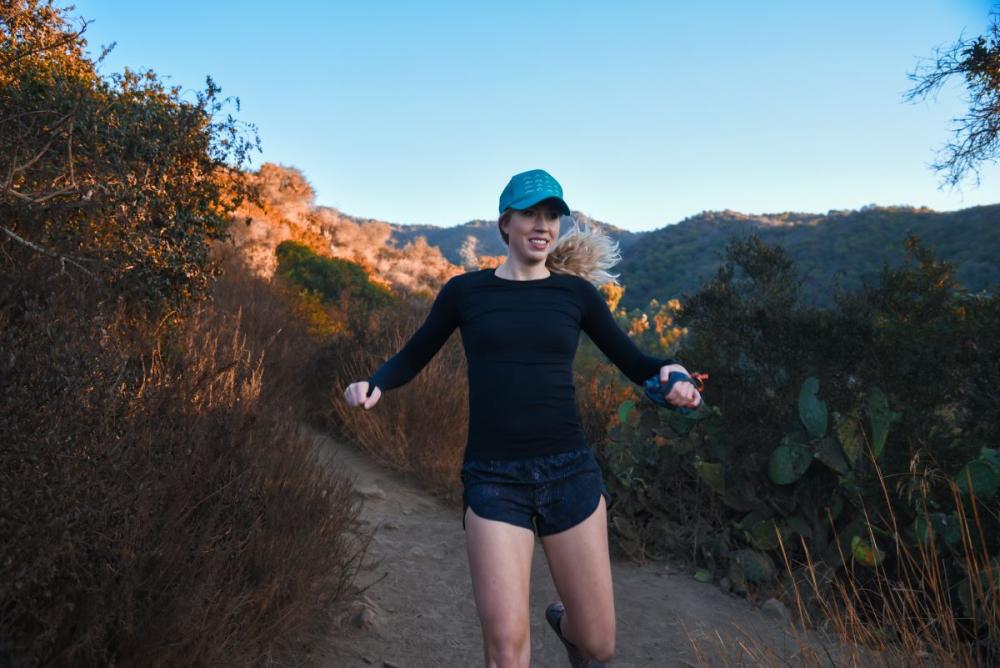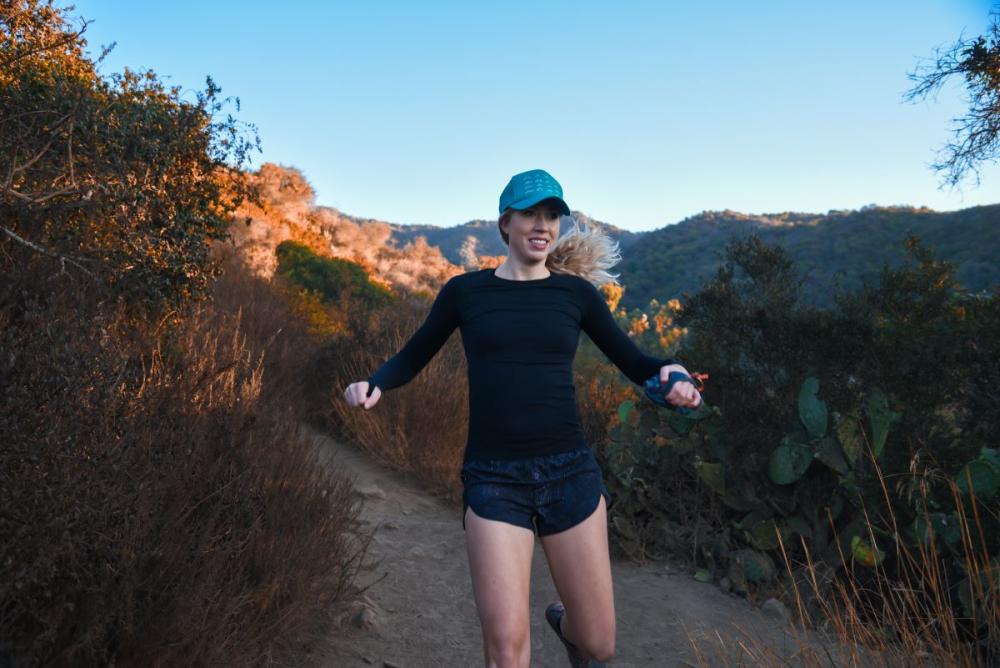 Home Town: Santa Rosa, CA
Favourite Trails: Anything the Santa Monica Mountains, anything in western Norway
Favourite Race: Stranda Fjord Trail Race 30k/100k
Best Result to Date: 3rd place female team Orcas Island Swimrun
Sponsors: Orca, Vivobarefoot
Occupation (if not only a pro runner): Marketer / Apparel Designer
Instagram handle: @katiegodec @trilife_at_30kft
Facebook handle: GoKatieGo
View this post on Instagram
Can you please lay out a typical week's training in as much detail as you can?
Monday:
Morning long walk to coffee. I like to start off the week VERY mellow, especially since I am likely coming off of a very big weekend of training. 2021 brought a new exciting work project for me, so my late mornings through early evenings are often filled with meetings and emails.
Monday evening: strength training and anywhere from a 3-6k row. Strength training includes extensive hip warm ups and banded exercises to promote hip stability. Clams, fire hydrants, banded side steps, banded EVERYTHING.
Tuesday:
Morning run. If I have time for the drive, I will head to the mountains to do a 5-6 mile route. Easy to medium hills trying to keep it in Zone 2, maybe a little touch of Zone 3. When schedules are less forgiving I stay local and run concrete hills near my home. If I don't have time for a 5-6 mile run, I will shorten it to 3-4 miles and up the intensity (pace).
Evening cycle on my trainer. This is more of an active recovery and to keep everything moving. 45min-1hr session with some 20sec intervals scattered throughout. A great time to catch up on Netflix.
Wednesday:
Open water swim at sunrise! COVID has tried to put an end to my swimming career but I will not allow it. I do miss the consistency and accessibility of pool workouts, but I am fortunate enough to live a mile from the ocean. I swim with a great group of experienced mermaids. Routes vary depending on conditions, usually 1-2 miles. Now that it is winter, I am covered in a lot more neoprene.
Pre-COVID I would have had an evening run. Usually a trail before sunset. But with the life changes and no real races on the horizon, I allow myself this day to decide if I want to run. If I opt for no run, I make it to my outdoor gym for a late evening session of rowing, cycling, and weights.
View this post on Instagram
Thursday:
Thursday is RANDOM. Ideally I am doing a medium-long run (around 8 miles). Truthfully, with the downtime from races, I have not been pulling this off over the months of December and January. But February is going to be my month of rebuilding my base.
Friday:
Open water swim AM. This is in theory another "rest" day, but I am really just resting my running legs before a big weekend. The swim does wonders for the muscle recovery. It is basically cryotherapy.
Evening walk 1-2 miles
Saturday:
Long trail run. This also varies depending on the week I am in for training. Biggest days are anywhere from 14-20 miles. Lately I have been doing maximum 14-16 miles. This day is dedicated to early rise, adventurous exhausting trail-tastic experience, slamming an entire burrito into my mouth afterwards, taking a long bath, and then sleeping most of the day away.
Sunday:
If Saturday went well, Sunday is a 10 mile easy trail recovery. If Saturday did NOT go well…..Sunday is what it is. What a life I live in COVID times. The flexibility to just…..skip some things. Is this real life?
View this post on Instagram