In the Atlanta 1996 Olympics, Burundi's Venuste Niyongabo won gold. During his race, the country's civil war that would eventually claim between 200,000 and 300,000 mostly civilian lives and left more than half a million people displaced, stopped so that soldiers on both sides could follow on the radio. The power of one man's achievements delivered through monumental adversity would echo on through history and endlessly inspire generations. Running has the power to transform, to transcend evil, and in some cases, can be the road to new and fruitful beginnings.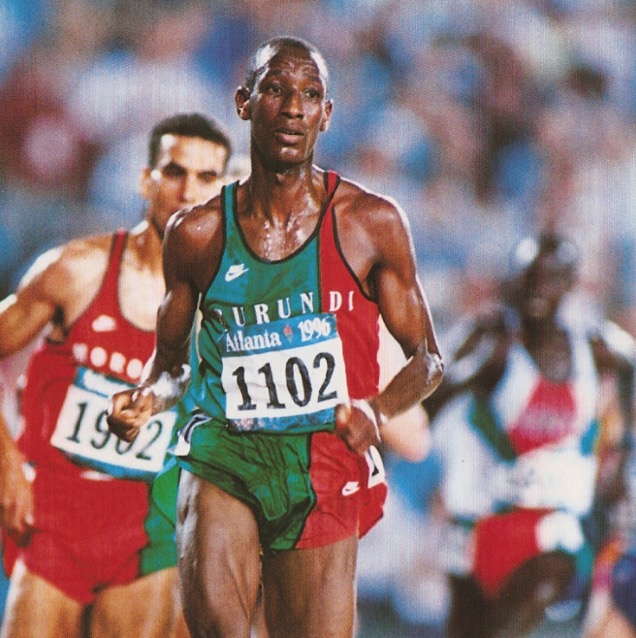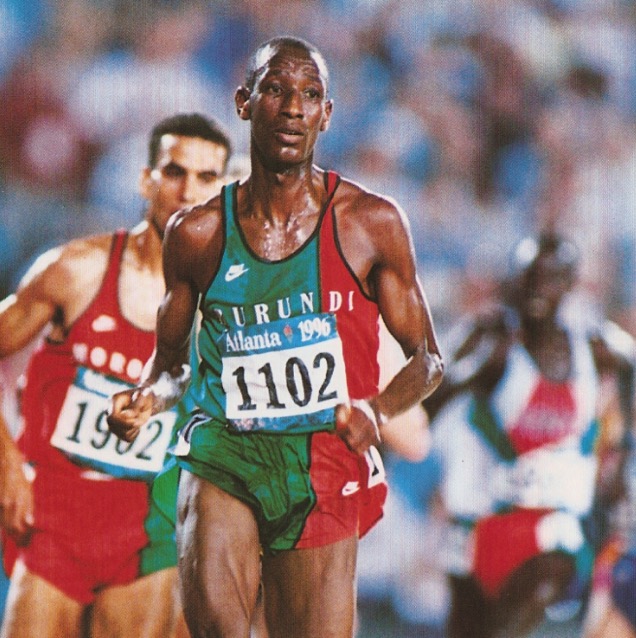 Diane Nukuri was an 11-year old in a war-torn country when she witnessed fellow Burundian, Niyongabo win gold in Atlanta. Inspired and full of resolve and talent, four years later she would be running in the Sydney 2000 Olympics. Not long after that at the age of 16, she left her native country in search of a better life. At the time, Nukuri had already lost her father to the conflict, and she knew she would have no running career if she stayed in Burundi. She was granted asylum and lived with relatives in Pickering, Ontario, a suburb of Toronto.
Diane has now run in 3 Olympics, Rio being the last in the 10,000m. She holds multiple national records, is a full-time professional runner sponsored by Asics, and is currently training for the New York Marathon. Runner's Tribe caught with this truly inspiring athlete for a chat. (Phone interview transcribed by RT).
Thank you for chatting with RT. Where are you currently at, and what is your next race on the cards?
No problems and it's a pleasure. Right now I'm in Flagstaff Arizona, around 7,000ft above sea level training for the New York marathon.
How long have you been in Flagstaff?
I've been in Flagstaff for 2 years now, and I love it here. Training is going very well, and I'm looking forward to the race.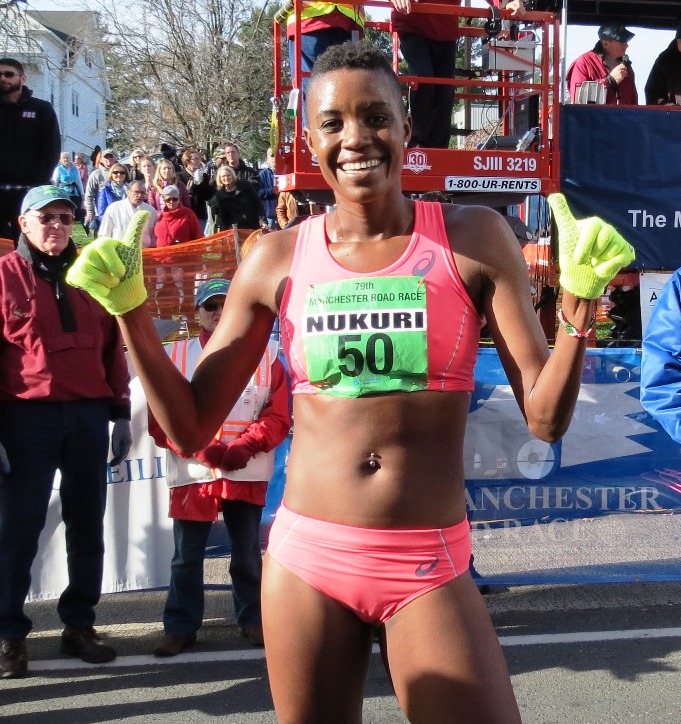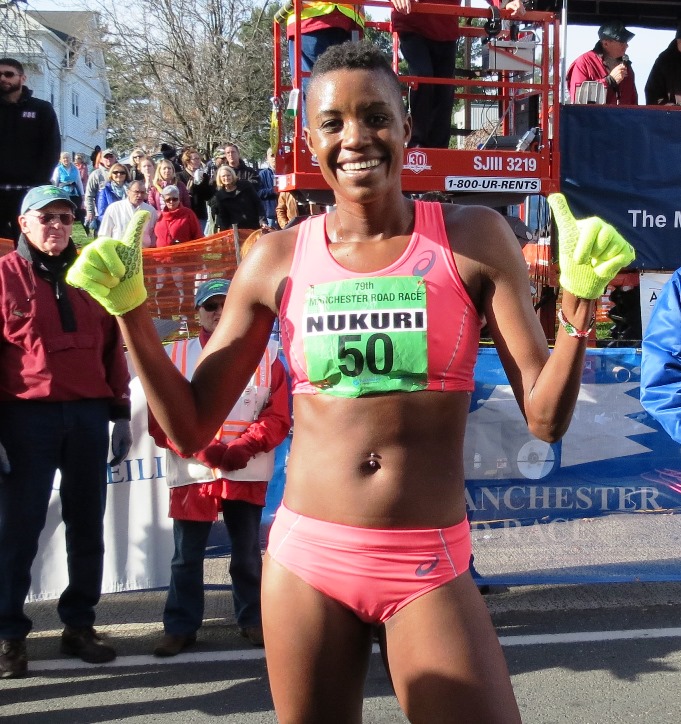 What are your race goals for New York?
This will be my first marathon this year, and I've run PB's in the 5k and 10k on the road and track. I've also had 3 good half marathons now, so I'm hoping just to run a good, fast race and be competitive. I love running in New York as well, it's such a great city with so much energy. It'll be my 4th time there this year.  I've been training really hard, and I'm excited to see what I can do.
In Rio, you set a new Burundian national record of 31:28.69 to finish 13th in a race that saw Ethiopia's Almaz Ayana shatter the world record with 29:17.45. How happy were you with your awesome performance and what are your thoughts on Ayana's new WR?
Yes, Ayana's run was amazing. During the race, I wasn't too sure how fast I was running. I don't wear a watch, and there was so much going on. There were a lot of people in the race and a lot of pushing in the back. In my opinion, there were way too many people in one race. Afterwards, at first, I wasn't sure how I felt about my run, but now I'm happy with it. I'm also glad I was just part of that race as it was pretty amazing and historic. It was also only my second track event in the last few years so it was good to be competitive, and 13th overall isn't something to be disappointed about. In the end, though, I'm more of a marathoner and road racer, but I'm glad to do both.
You've competed in Sydney 2000, London 2012, and Rio 2016. With some hindsight from Rio, which Olympics is most special to you and why?
They've all been very different. I went to the Sydney Olympics when I was 15, and it was great to be able to leave my village.  I didn't really know what was happening then, but when I look back today, I think Sydney 2000 was pretty special. It opened my eyes to the world and inspired me to start a new life that I began in Canada when I was 16. London was special where I ran the marathon, and in Rio, I was able to get back on the track. This year with Rio, I was able to look at the runner I am today after years of hard work and be happy with that. I've grown so much, and so much has happened. Once again, I'm just glad to be able to do what I love, and they are all special to me because of that.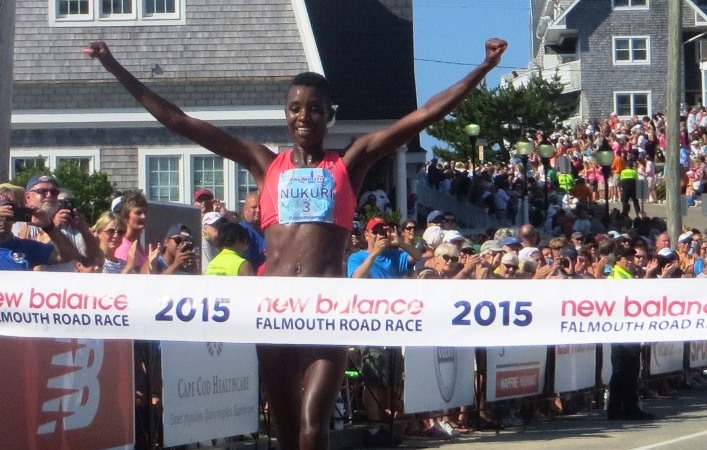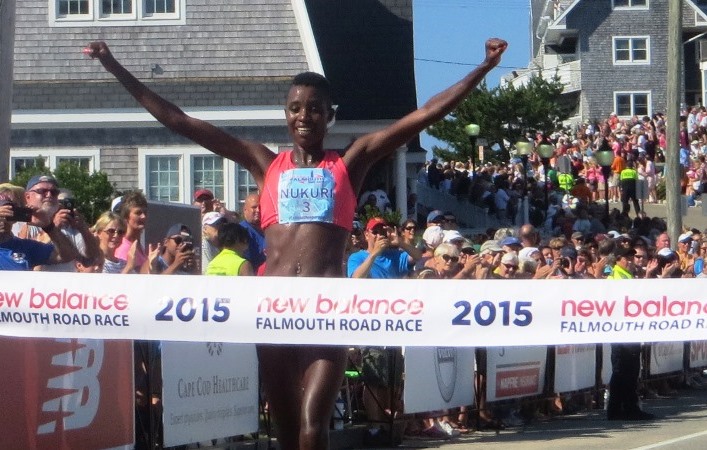 Do you have any plans to come and race in Australia again? The Gold Coast Marathon is an amazing IAAF gold label race that no doubt you'd love.
Yes, I was talking to my manager, and it's an Asic's sponsored marathon, which is great for me as they're my sponsors as well. I would love to come back. I've met a lot of runners from Australia over the years, such as Ben St Lawrence and Collis Birmingham, who are always the nicest guys. Aussies are always super cool, so yes I'd love to come back some time to race, see some nice places, and drink some beers.
What's your current favourite beer?
I started getting into beers around 2011, trying hoppy beers, IPA's, and more, but right now I like this beer, ' Wanderlust 928 Local Farmhouse Ale,' which is a great locally brewed beer. I pretty much try to explore everything and beer is one of those things. It works with my running. Some people decide not to drink at all because of running, but I want to continue to live my life and enjoy it as much as possible as you never know what's going to happen. That's the way I've been since I was young, so I enjoy being relaxed and enjoying life.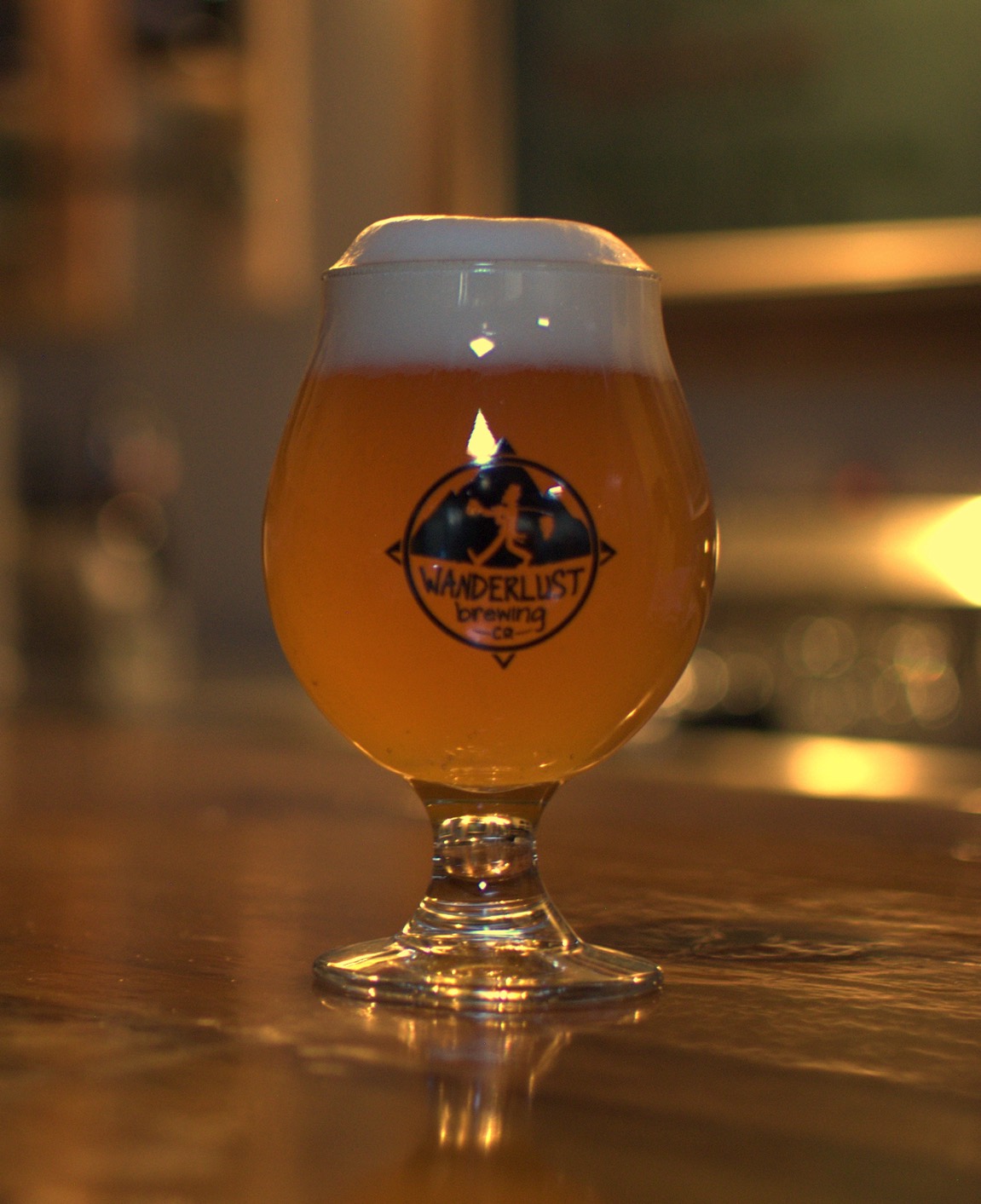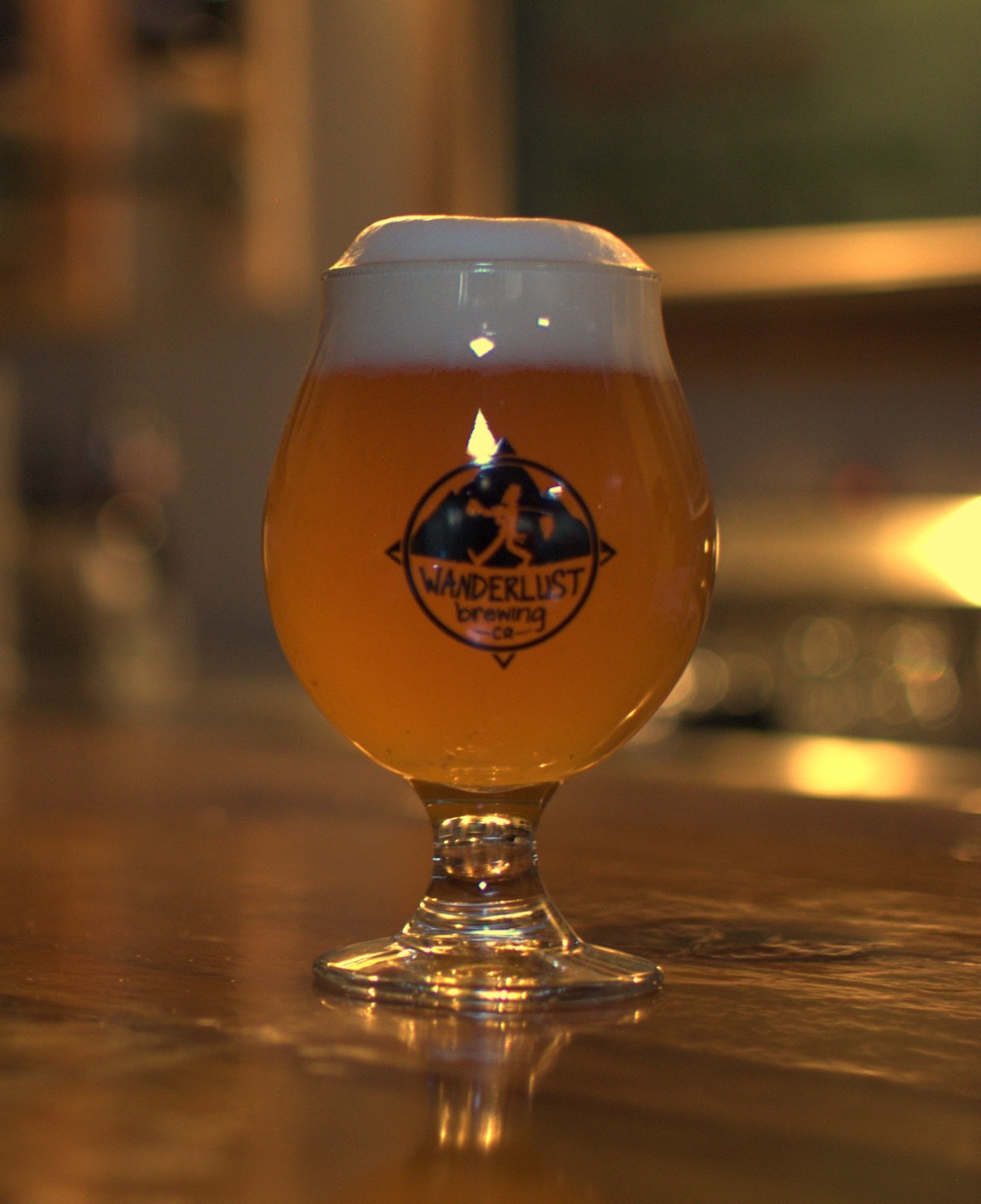 When fellow Burundian and later to be, good friend, Venuste Niyongabo won gold in Atlanta 1996 in the 5,000m during his race, the countries civil war stopped so that soldiers on both sides could follow on the radio. Despite being very young at the time, you'd run in the Olympics 4 years later in Sydney as a 15-year-old. What impact did this performance have on you and your career?
It was huge. We used to have a radio to listen to the sports and news. It's pretty amazing to think it was the first Olympic games for the country, and the time was during the civil war, but it was able to unite people and does so even today. To me, he is still one of my hero's, and when I last saw him in Rio, he was very encouraging as always to our team. Just knowing that he won gold, always gave us hope. So although I didn't win the gold medal, everything I've been able to be a part of with running is partly due to him and his inspiring performance.
In October 2010, Niyongabo sponsored the very first "Friendship Games" which took place in the Great Lakes region of Africa: a day of trans-border sports competitions to promote peace and unite young people from Burundi and the Democratic Republic of Congo (DRC) around the values of friendship and fraternity offered by sport. How important is this event and initiatives like this to spread peace through positive human endeavour? And can you tell us about the race you started in the village you went to school in?
I was not part of the friendship games, but I think it is great. I started a race in 2012 in my village where I went to primary school. It's around a 10k cross country race. We did it in 2012 and 2013 but unfortunately weren't able to do it every year because it's a bit unstable there at times. It's just a bit risky at this time, so I'm hoping things calm down and I can go back. My friends and especially my manager have helped out with the prize money for the race, which was amazing. It was really kind. The aim of the race is to show the local young athletes that anything is possible. It's one of the greatest parts of my career as I was able to see how happy these kids were, especially when they're able to run. We also had a post-race celebration with pasta and drinks, which was great to see the unity amongst everyone.
You've been competing as a pro runner for close around 8 years. What are some of your favourite road races and places?
New York is one my favourite places, I just love the energy there, but I love most races from the East to the West coast. Cape Cod is amazing, running along the ocean. I have this small Thanksgiving race in Manchester, which I've been to 6 or 7 times, which I love. I really feel at home at most of my races now. I don't actually think I've run a race where I actually said I didn't want to go back. Over the years, I've connected with people while on the road racing circuit, and they have become like family. It's really hard to give you just one or even a few races as there have been so many.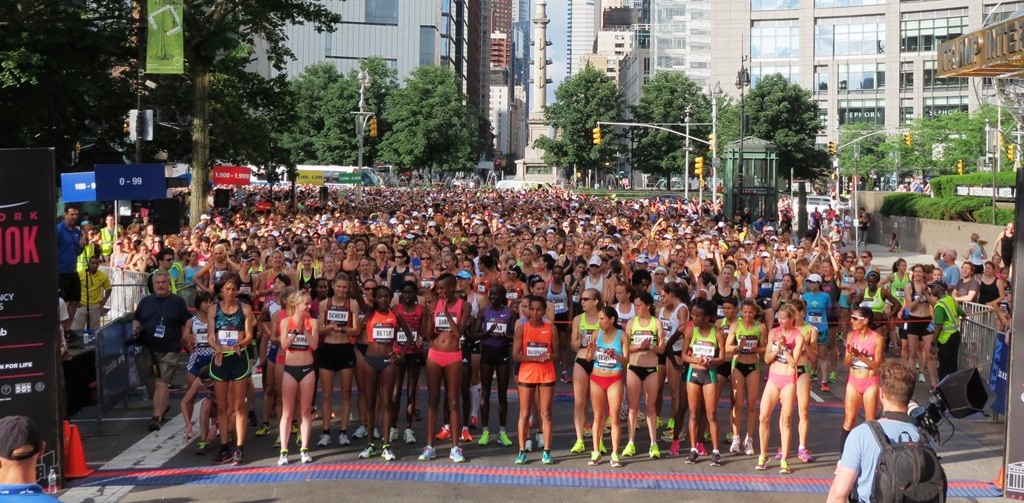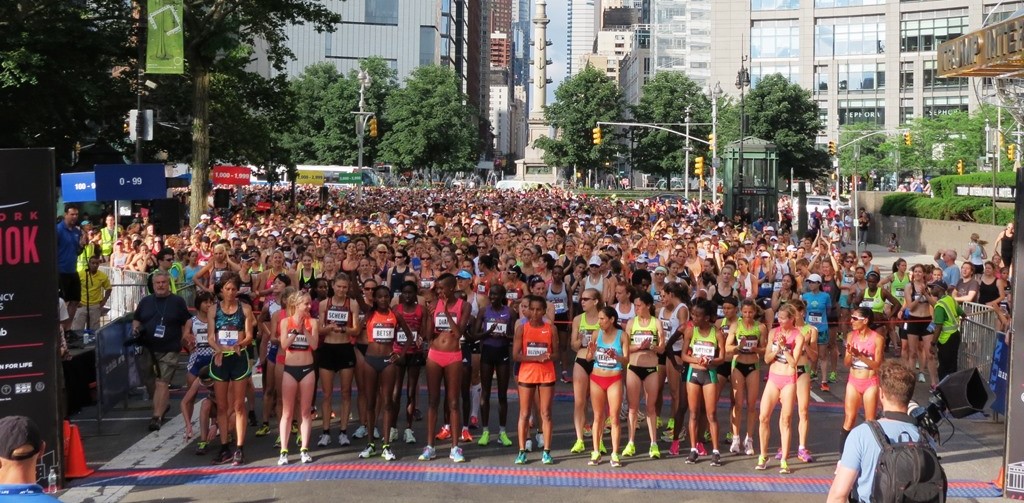 What an amazing achievement it was to get your college degree from University of Iowa after coming from a background full of adversity and hardly speaking English when you first arrived. How special was it to get your diploma? What impact has coach Layne Anderson had on your life on and off the track?
I grew up in a little place with a big family and my mum raising all of us. I'm not going to lie, I wasn't the most book smart kid, but I've always been able to get through things and have good street smarts. I knew there was no way I was ever going to go to university if I stayed at home, so I had to make sacrifices and leave my family behind. Not originally making my mum happy and not being able to see my sisters grow up was tough. My junior college coach was Kirk Hunter, who was friends with Layne, so before I had even met Layne, I was able to get through the first college years with him helping and supporting me. I didn't speak much English, but everyone was so patient with me, so when I went to the University of Iowa, I was more prepared than before. With that said, it was harder being in division 1, and having more pressure to run well whilst developing as a woman. I couldn't just go and talk to my mum or my sisters about what was happening. That's where coach Layne obviously took great care of me, and I'm still working with him today. Being able to graduate from college was easily one of the biggest things in my life. I put all this work in, and it paid off.
I actually went to see the movie 'Queen of Queen of Katwe,' the other day, and it was the most inspiring thing I've watched in a long time. It reminded me of my childhood and a lot of things I went through. She's an amazing character, and obviously, I didn't do what she did in the movie, but I relate to her, and it shows life is just so different, and you never know if you can keep going, where you'll end up, and I ended up here.
What are your major goals now with life and running?
Yeah, I'm getting older. I'm 32 this year, but I've been able to run consistently over the last 8 years without getting hurt, and I'm hoping to do the 2020 Tokyo Olympics, but I don't know about the ones after that. Maybe I'll have some kids, and I'd love to stay with running and do some projects back home and even in the US. My goal now is to run as fast as I can, whilst meeting people, making connections, and having fun. Hopefully after running things come along, but for now, I love running, I've got a great sponsor. I've been with Asics for over 5 years now, and I'm hoping it continues. The better I run, the more places and people I can meet.
Your story is truly inspiring and running has played a massive part of it all. But I have to ask if you could go pro in other sport than running, what would it be?
I can't play tennis at all but if I could, I'd love to be a professional tennis player. They are obviously great athletes and have to work very hard, but they get to wear the cutest outfits and make a lot of money. So yeah, I'd love to go pro in tennis.
Favourite foods and are you a good cook?
My friend, Chris Gomez, is such a good cook. I love eating whatever he makes, and I've been learning from him. I like to make things that are healthy but still taste and look amazing. The older I get, the more refined my taste gets, so I'm into enjoying the finer things when I can. I don't put much junk in my body and am getting better at cooking every day.
What's your favorite way to chill out in-between logging in the miles and racing?
My friend, Janet Cherobon, lives about 10 minutes away from me, and she has a really nice place I'd call a village. Nice views, a fireplace, and it's very comfortable. Apart from that, I like to watch junk TV like the 'House Wives,' and I know it is the worst. People always ask me why I watch it, and I say not every day is great. So sometimes when I'm not going too well, I look at these people's make-up, and the way they're behaving most of the time, and I start to feel better about myself (laughing). It's a good way to zone out.
What are a few of your current favourite songs/artists?
I like a mix of things from back home and here. My two current favourite songs are 'Writing's on the Wall' by Sam Smith and 'Love yourself" by Justin Bieber. Kidum is my favourite artist from home. I like his songs as they have good messages, especially when I'm home sick, I will listen to him a bit more.
Do you train with Abdi Abdirahman much?
I don't run with him much, but he is one of the best guys out there. He loves the sport, and he works so hard. That's inspiring to me, and he is one of my heroes.
Would you like to give a shout out to your sponsors and friends? 
Asics have been amazing and have helped me out so much. I'm so grateful for their support over the years. My manager, Brendan Reilley, has been so amazing over the years. He's just one of the greatest guys ever. My coach and everyone else have been amazing. My friend, Tony, bikes with me for over 2 hours some days. Janet's husband, Jay, gives us fluids for most long runs. I run mostly with Janet, Chris, and Ryan. They have been the biggest help in everything for the last 2 years, and they are like family too.
THANK YOU AND GOOD LUCK IN NEW YORK!
Thank you!
END
Some Diane Nukuri YouTube Viewing
For Aussie Viewers-
Watch the 1996 Olympic 5,000m final here- https://youtu.be/RJaGSHMibsM