At the Athletics Australia's Tokyo Qualifying Marathon in Sydney on Sunday, April 25 Michael Roeger took 40 seconds off his PB and set a fourth consecutive marathon world record in the T46 (arm amputee) class, with a time of 2:18.52. Alongside Roeger, Jaryd Clifford annihilated the world record set by Morocco's El Amin Chentouf in 2015, crossing the line at the Tokyo Qualifying Marathon with a time of 2:19.08 in the T12 class for vision-impaired athletes. We caught up with Michael for this snap Q&A.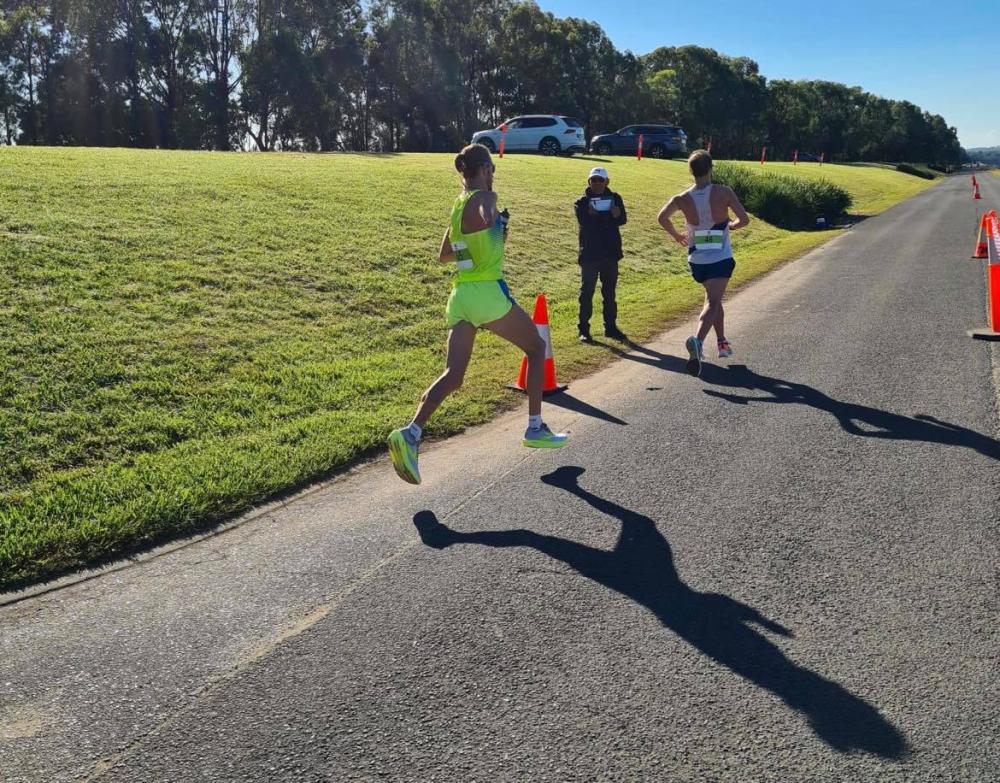 How cool was it to share this awesome moment with Philo and Jaryd who also had a monumental run?
To do something like that with your close team is the ultimate goal. It makes it extra special to have my coach of nearly ten years out there with me, Philo paced for the first ten miles and was like the General on the course. He had us on pace, made sure we were relaxed, getting our drinks/gels in and encouraging us all the way. When he pulled out, he was right there on the sidelines for support and I looked forward to running past him every lap. To have Jaryd there the whole way pretty much was truly special. He was my pacer but somehow dug to new levels which I'm still amazed at what he had done on that day. We strive every day to be better and show the world how good we can be and to be out there on the road deep in a marathon was amazing. I've watched Jaryd grow from a young athlete and to be able to run a marathon with him and both break our classification World Records is something I'll never forget, I'm really proud of him!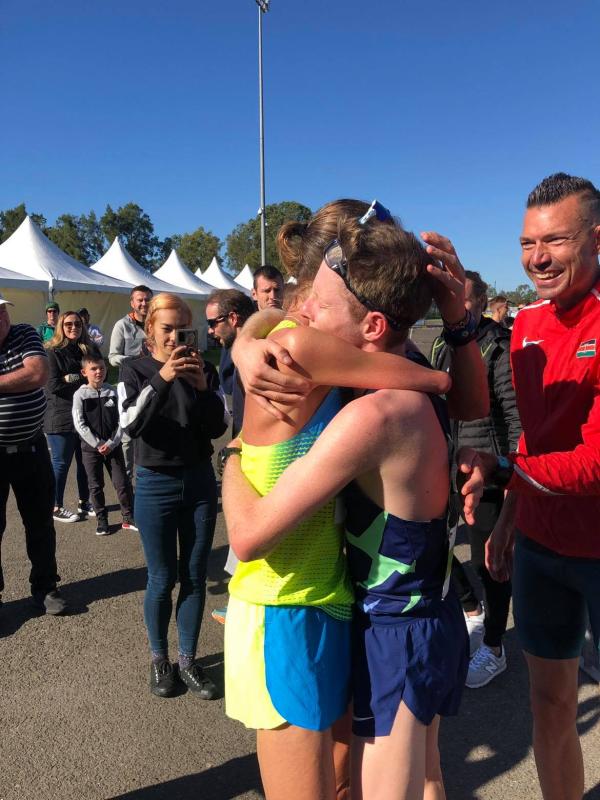 What did your final 10-week training block look like in terms of injury, key sessions and tapering?
This marathon prep had been a little different in terms of milage, we maxed out at 160km which is about 15km less of my other preps. This was due to the pelvis injury I sustained last year which I still have symptoms occasionally. I had a fast 5000m track race a few months out at the national championships where I ran 14:00.25. This run gave me confidence that I had the speed. I also had another key 36km session where I ran a 67 minutes half marathon in the middle of it, with the average pace of it being 3.20 per km. After this workout, I knew we could run well. My longest run in the prep was 40km six weeks out. After that 40km run, I had a niggle in my left patella which made me adjust a week of training. I feel we got the taper pretty right, I did my last hard long run three weeks out then we started to drop the mileage each week by about 20%. In this prep, I really tried not to do anything too much quicker than marathon pace in the last week.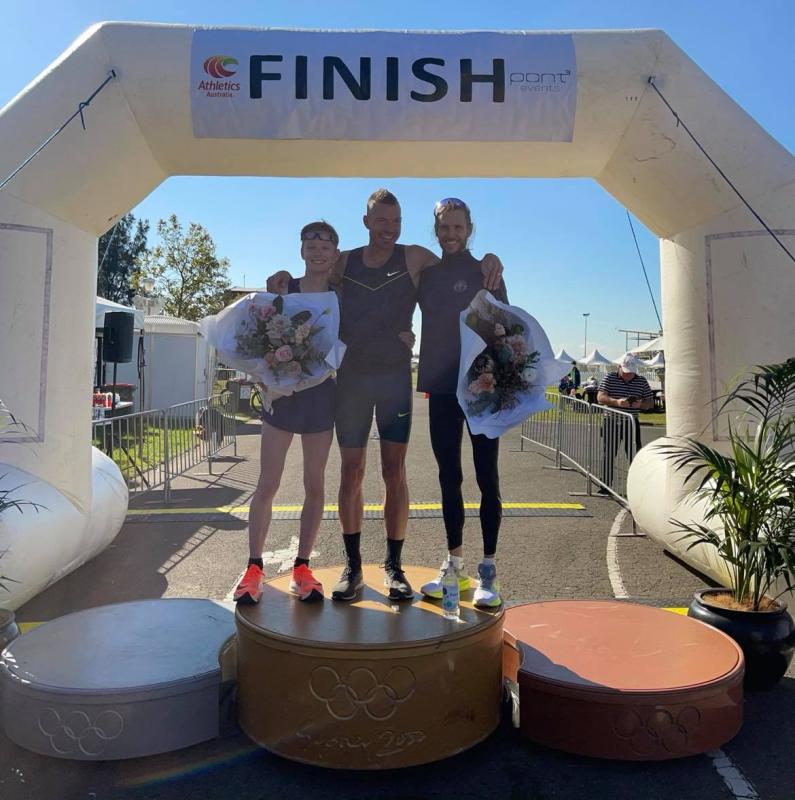 What's the race and travel plans now leading into Tokyo?
The race plan is to do the Launceston 10k in June and Gold Coast half marathon in early July. I may do a few cross-country races back in South Australia and if a quick 5000m comes up it would be nice to crack the sub 14. I will head up to Cairns and Gold Coast for three weeks in June/July leading into the half marathon. I will be in the altitude house at the Australian Institute of Sport in July for three weeks, doing heat chamber work as well. The final pre-departure camp will be in August up in Cairns for 2-3 weeks for some warm weather training before we head into Tokyo. A much different prep leading into these games but I feel we have adapted well and will be ready to take on the world.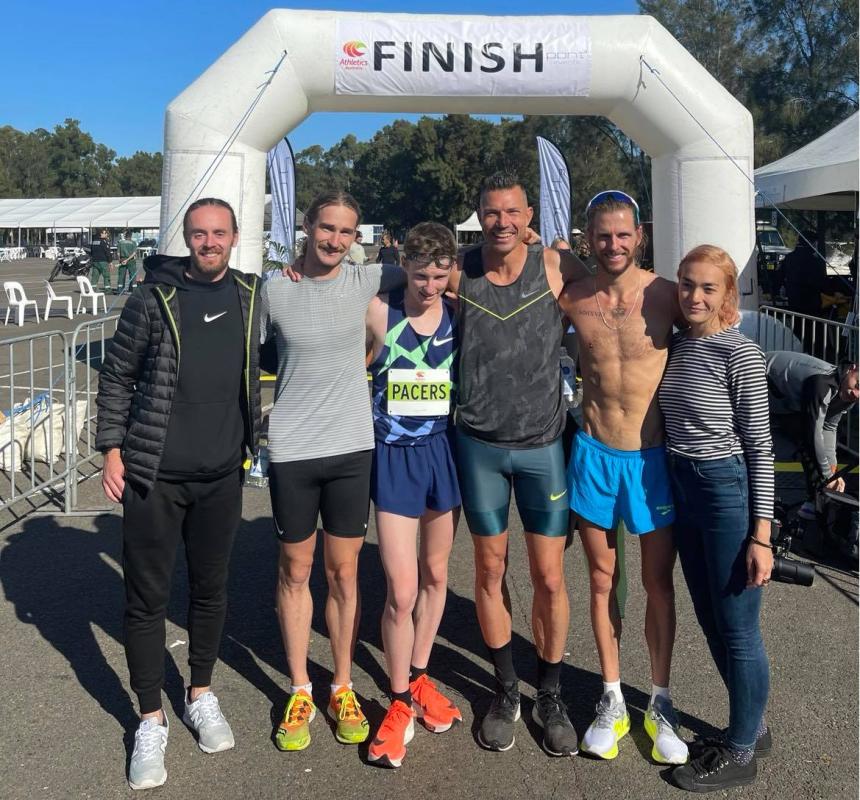 Do you think the conditions in Tokyo will favour you?
I remember watching the marathon in Rio and a lot of my competitors struggled in that heat and humidity. I believe Tokyo will be similar conditions and will favour me, I am pretty light and have always performed in the tougher conditions. I will make sure I am ready for the heat and humidity, and have every box ticked. The hotter the better!