Steve Moneghetti is one of Australia's greatest marathoners. World championships bronze medallist in Athens in 1997, fifth in an Olympic marathon, a personal best of 2:08.16, major marathon wins in Berlin and Tokyo plus a string of high placings.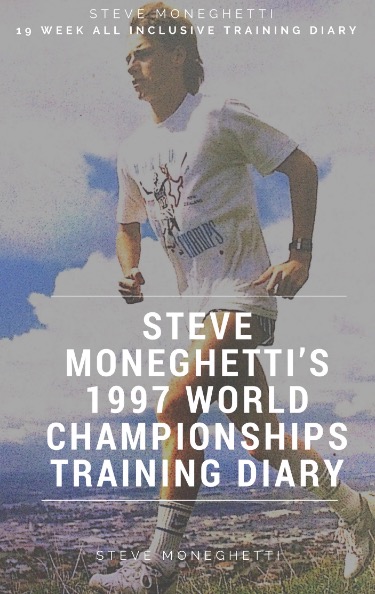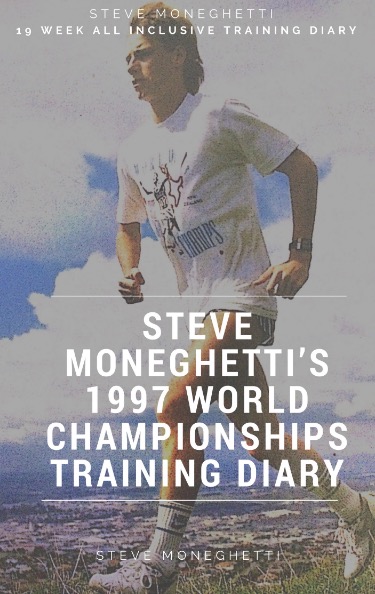 Moneghetti's career highlight had to be his bronze medal in the 1997 world championships in Athens. The traditional course inspired him and he counselled his teammates of the importance of the race and the significance of running from Marathon to Athens.
He could not go with Spanish pair Abel Anton and Martin Fiz when they made their move, but he beat everyone else home in tough conditions to attain his best world or Olympic finish in nine attempts. Only de Castella, with his win in 1983, has done better among Australian men.
Len Johnson officially coined Steve Moneghetti 'legend status' when Mona was recently inducted into the Berlin Marathon's Hall of Fame.  To my mind, what makes Mona a legend is exemplified in this training diary.  On one occasion Mona was struck down with the flu and mainly bedridden, yet he still covered 21km that day.  On another occasion, one Sunday 6 weeks before the Athens World Championship marathon, Mona had a 50km day covering 42km in the morning then 8km in the afternoon. The following week Mona covered 224km in what he called "one of my biggest weeks ever I think."
This is Mona's personal day-to-day diary, in his words "this stuff is like gold". We hope you enjoy.