With many of Australia's top distance runners competing in the B&E Burnie10  this weekend, RT caught up with one of the races elite competitors, Dejen Gebreselassie for some pre-race training talk.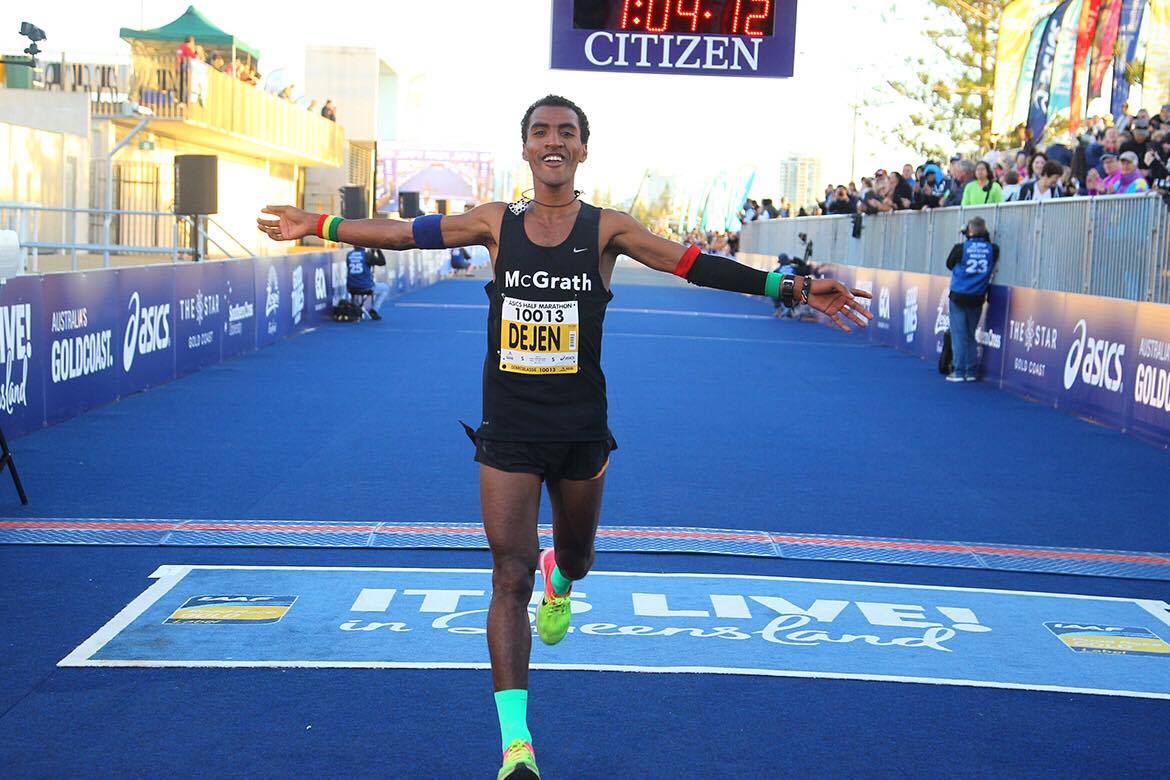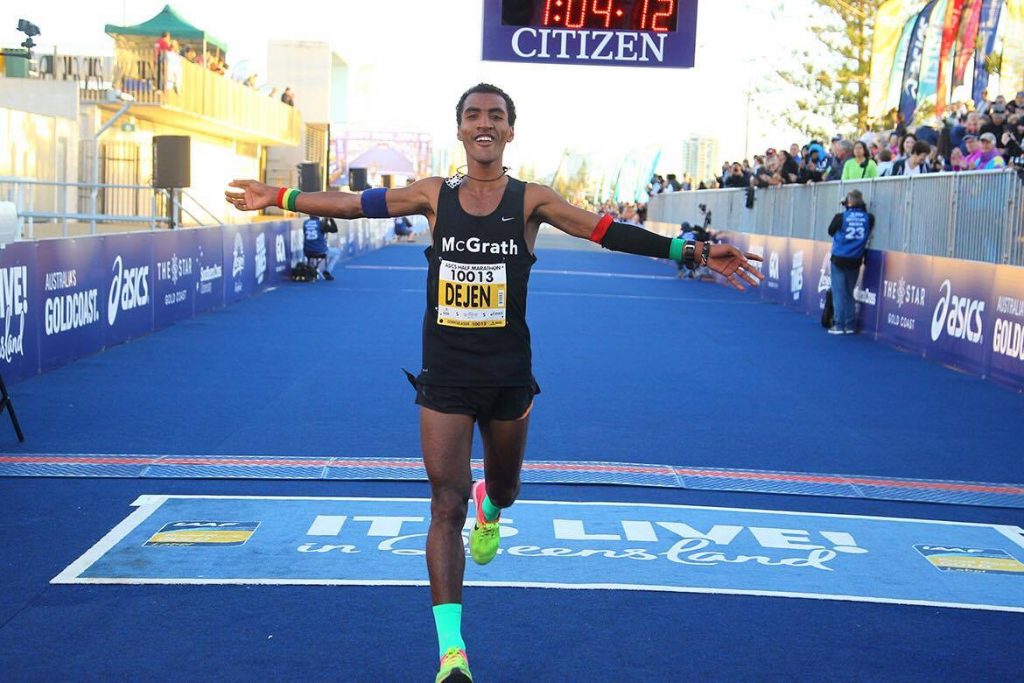 What workout did you complete yesterday?
Yesterday I did one of my favourite sessions :
-900m Gravel Loop 5 laps 4.5km 13:13 (2:56) avg + 1.8km 5:08 (2:51) average
What was your weekly mileage before the Gold Coast half where you ran 1:04:12?
The week before Gold Coast half, my mileage was 220km and during the Gold Coast week, I did 70km that week which included the race on Sunday.
What does your half marathon taper look like?
My Half Marathon Taper looks like this:
-Monday: am 12km 50min Easy + 10x80m sprints pm Rest/ 1 hour GYM strength work
-Tuesday: am 7km 30min pm Gravel loop 2.7km > at 3:00 > 2:55 + 1 x 900m in 2:30 at 2:48 pace –
-Wednesday: am 35min pm 16km 1hr moderate
-Tuesday: am Grass track 7x 1 Mile from 4:50 to > 4:35 PM 17km in 56:57 (3:23) avg Moderate
-Friday: am off PM 10km easy 45min
-Saturday: am 5km 20min pm 15min 3.5km easy
Sunday – am 15min w/p + 21.1km race 1:04:12 3RD place 2nd Aussie behind Liam Adams in 63:49
What are your goals for the 10k, half and marathon?
I'm currently putting in the hard work at the moment, day in day out. Give me a few years and I believe I can go very fast for those distances.
Are there any current athletes that inspire you in your training?
Right now, yes, I am inspired by a few athletes:
-My coach, Seann Williams is my inspiration, he is always out there telling me my splits and pushes me a lot, so he is a great motivator.
-My Ethiopian training mate Sammy (2:08 Marathoner), does pretty big mileage and just everything he does during training and outside of training is crazy.
-Harry Summers (28:13 10k PB) is a tough athlete and likes to push the pace hard. He's a talented kid and is an inspiring athlete.
-In the past Benny St Lawrence has been my inspiration and surprise… Benny is still my #1 Inspirational athlete/friend. He is a great person and what he did on the track is amazing. I always wanted to work hard like Benny when I was in Sydney. He's  a real motivator and very humble guy, so he is number one for me.
Pre-race diet?
-The night before the race I have some Pasta with chicken + salads, lots of water and a good sleep.
-The Morning of the race 2 – 3 hours before the race I have breakfast, starting with some English Tea with 2/3 spoon sugars, some just plain bread and a little water. Sometimes preferred not to eat anything it works perfectly well.
What races have you got coming up?
Burnie 10km this weekend (Sunday), Vic 5km State champs in November and Zatopek 10km in December. Also, If I am lucky enough and to get picked for the Aussie team for the World Half-marathon champs in December that would be great. Then next year I will be looking the Boston Marathon and the Berlin Marathon.
Can you run us through a few of your key sessions?
Some key workouts are:
-15 x 300m at  2:30 > 2:45 + 5km threshold at 3:15 > 3:00
-10 x 500m at 2:30 > 2:45 + 5km thresh at 3:10 > 3:05
-900m Gravel Loop 9 x 900m 1 laps In 2:30 – 2:31 (2:55 > 2:45 )average
-6km Fartlek 100m Fast 100m Float in 18:06 (3:01) average
-21km 67:30 threshold at (3:10)average
-7 x 1 Mile with 2min Rec at 4:50 >> 4:35 + 17km in 56min
My last session before the GC half marathon was:
-7 x 1 Mile in 4:50 >> 4:35 + 17km in 56min (3:23) average
End