STEWART MCSWEYN: ON TRACK TO SUCCESS
By Mark Tucker
Not long after 9.30pm Brussels time on the night of 31st of August 2018, the 23-year-old Stewart McSweyn crosses the line in a new personal best time of 13:05.23, to take him to number two on the all-time Australian rankings list behind the previously untouchable king of Australian middle distance running, Craig Mottram. Having taken 14 seconds off his previous best time and having run an incredible range of personal best times in the months prior, including a 3:34 for the 1500m, a 3:54 for the mile, a 7:34 for 3000m, and a 28:05 for the 10,000m, Mottram's times are suddenly within reach. But right now, he isn't thinking of Mottram, times, or what he has just achieved. He is lying on the ground in significant pain having dislocated his shoulder falling over the finish line. Nine days later he will represent Australia in the 3000m at the IAAF Continental Cup.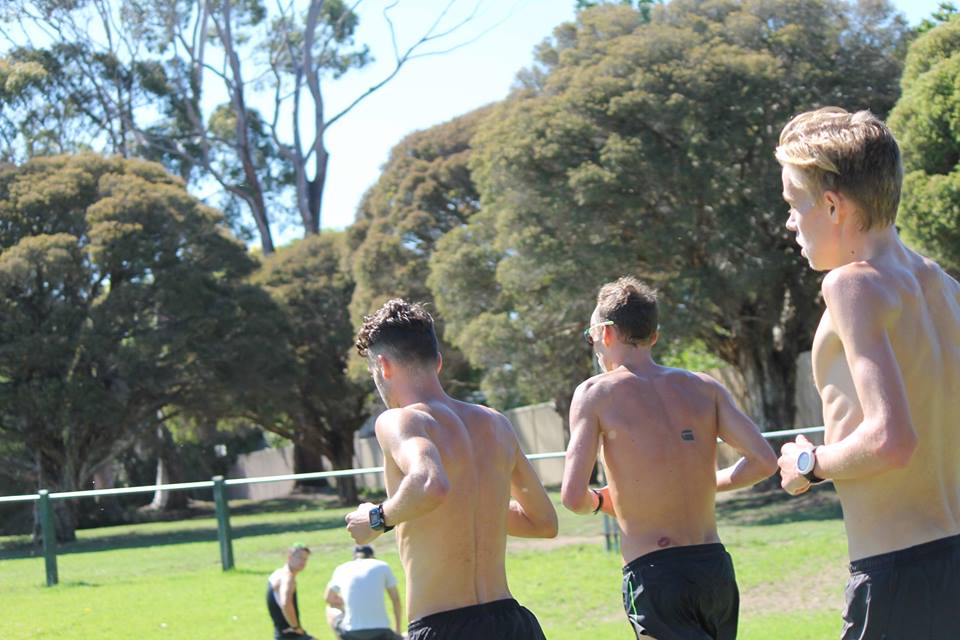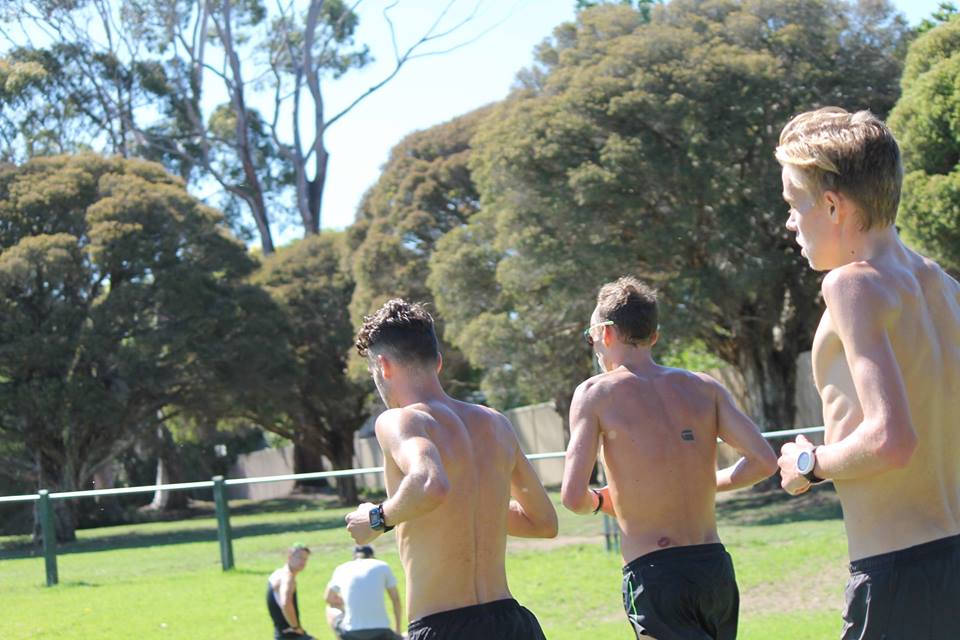 *******************************************************************
A world class surf break, a producer of world class cheese, and now the home of a world class runner. Of course, I am talking of King Island, located in the middle of the Bass Straight between Victoria and Tasmania.  A population of just over one thousand five hundred permanent residents combined with its isolation from the main land of Tasmania and Australia, makes it seem unlikely that one of Australia's fastest middle-distance runners of all-time would hail from here. But in Stewart McSweyn that is what King Island has produced and he may yet surpass their other most famous exports – beef and cheese.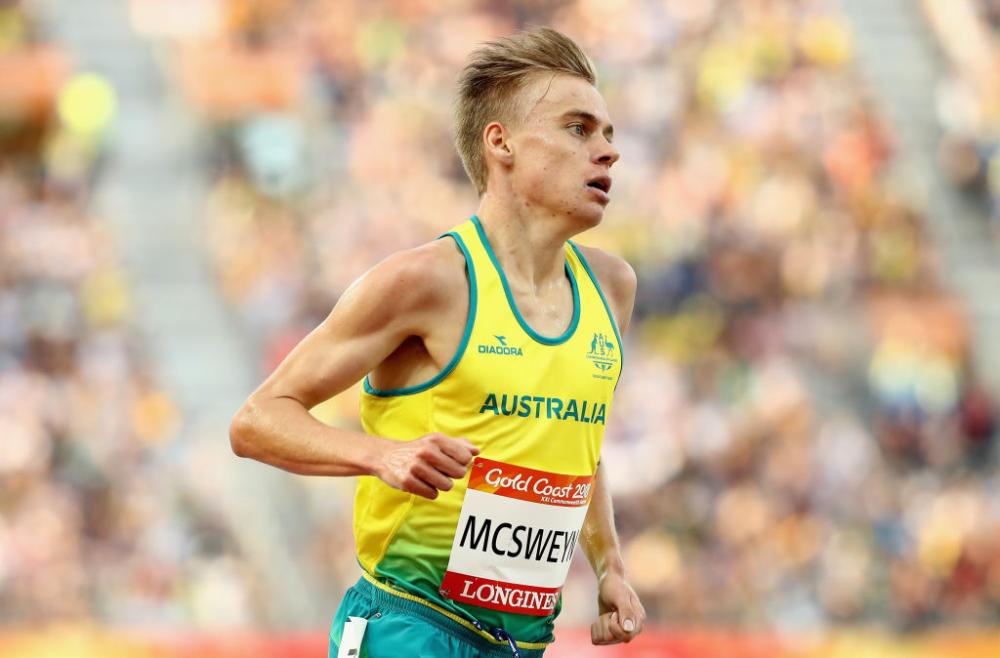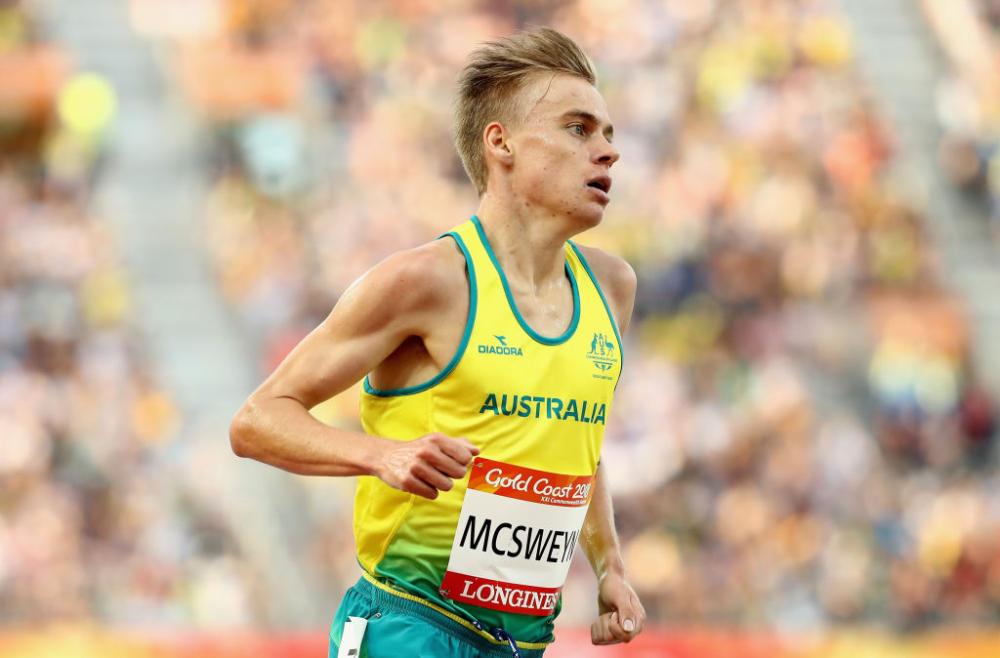 Early Days and Milestones
Growing up in a family where sport and physical activity were encouraged was the first factor in setting up McSweyn's future success. Along with this encouragement, McSweyn took full advantage of growing up on an island known for its fresh air, natural beauty, and active lifestyle. The young Stewart, along with his twin brother Angus, regularly ran around and played on his parent's farm while also dabbling in a variety of sports that included AFL, which McSweyn played until the age of fifteen. The young talent was slowly fermenting away for later use… But many have been talented and many have stagnated – never coming close to seeing their talent fulfilled. Thus, a careful mixture of ingredients are needed in the making of a world class athlete.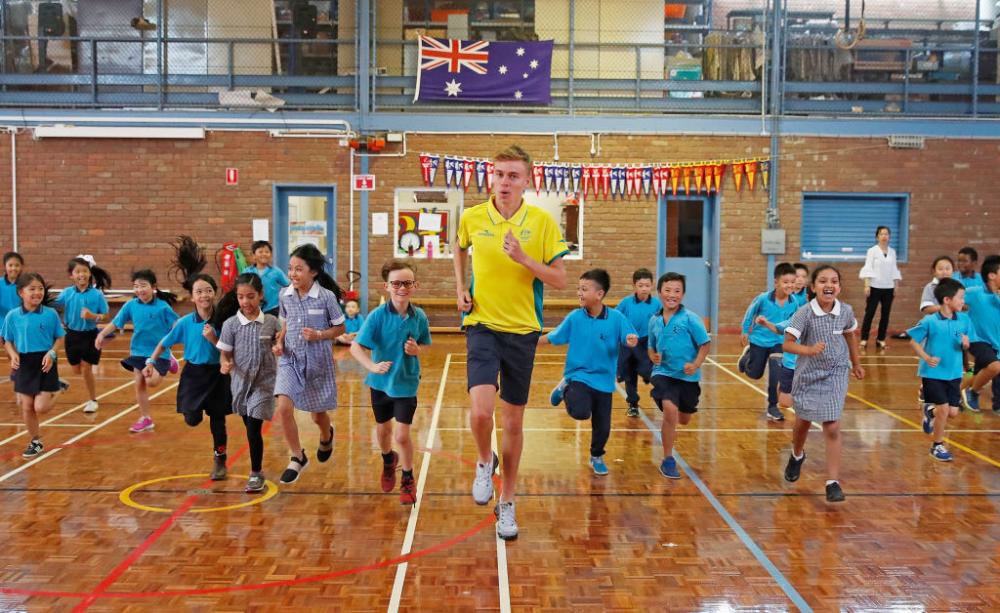 Ballarat
Landing in the running hotspot of Ballarat – known for one of the greats of Australian distance running, Steve Moneghetti, and its running friendly climate and terrain – was the next factor to push the young McSweyn closer to running success…………
FOR THE ENTIRE STORY AND MANY MORE LIKE IT, CHECK OUT AUSTRALIAN ATHLETE BOOKAZINE.  SHIPPING EARLY DECEMBER, WELL IN TIME FOR XMAS.   PRE-ORDER NOW AND RECEIVE A FREE PAIR OF STEIGEN/RUNNER'S TRIBE SOCKS……THE PERFECT XMAS PRESENT FOR ANY SERIOUS ATHLETICS FAN