Olli Hoare is a key figure in a very elite group of Australians who are challenging the very best runners in the world.  Along with the likes of Stewart McSweyn, Linden Hall, Jessica Hull, and Peter Bol – Australia now finds itself with multiple Olympic finalist calibre middle distance runners.
Based in Boulder, Colorado, Olli is a pro runner who is paid to train, sleep, eat and win. Fresh off a 13:09 indoor 5000m (an Australian indoor 5000m record) in Boston last weekend, we caught up with Olli to see where he is at….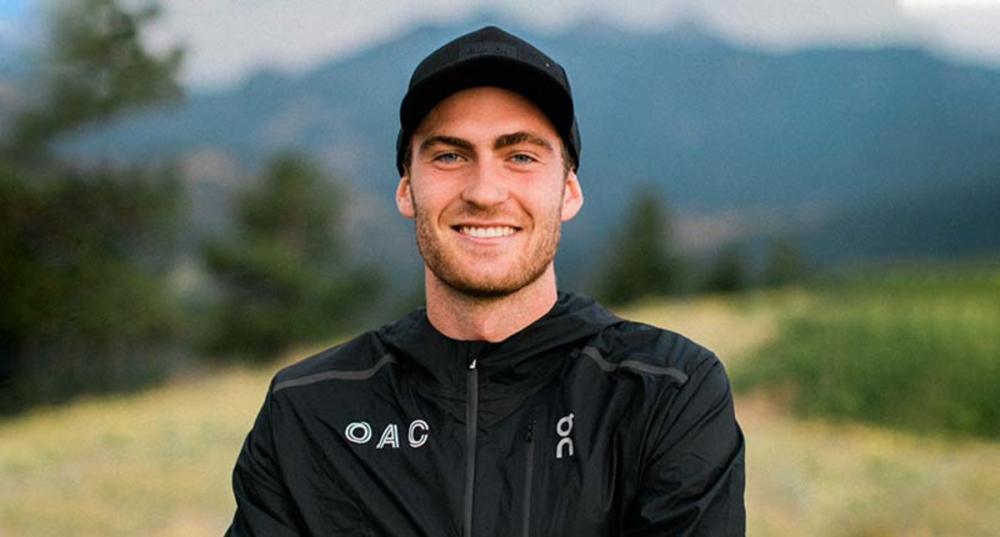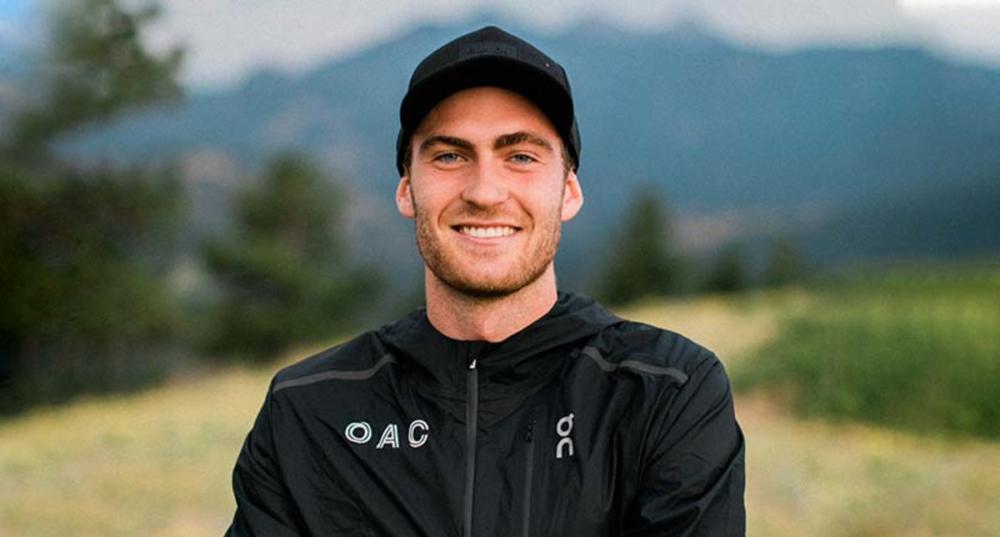 RT: Olli, HUGE run in Boston. Congrats on the 13:09 new Australian indoor record. Olli what is it about indoor tracks, you seem to fly on them? 3:32 in New York in February of 2021, now a 13:09?
OH: I have a great opportunity to properly perform and race in the indoor tracks here in the US. Being based here, it's been a lot easier to be able to race this time of the year on the indoor track to get a better understanding of where my training is and what needs to be improved once we start getting more into the season ahead. Also, it being subzero during most of the time its summer in Australia, my only option to run a track race this time of year is to hit the indoor tracks. I think it's an untapped market for a lot of Australian runners unless they are participating in the NCAA. World indoor champs is early this year and it's definitely on my list to be able to get selected and hopefully be competitive there.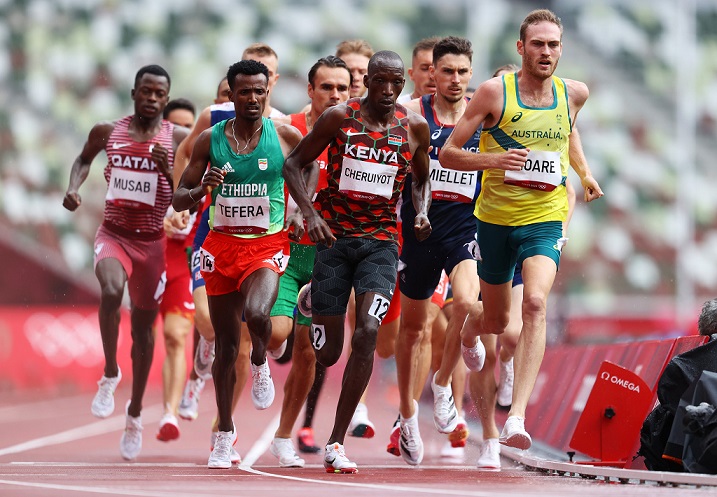 RT: It seems like your heavy Olympic campaign only just ended, and here you are back on the track smashing records. Did you chill a bit post Olympics or was it straight back to it?
OH: Olympics took a big chunk of the track season for 2021. Even after the Olympics ended, I had goals to perform at more diamond leagues (PRE, Brussels and Zürich diamond League final). There, I was able to bounce back from a little bit of a disappointing Olympic final to finishing 4th overall in the diamond league standings behind Stewy. I finished my season with the 5th Avenue Road mile in New York. I took a good two weeks of running every other day. After that we set up a block of 8 weeks of training to lead up to the BU meet. So, I had a good gradual transition back into training. I still have not ripped anything on the track too much and mostly been focusing on consistent miles and long fartlek and tempo workouts. So, the main goal of the race in BU wasn't to run 13:09 but to see how we would go after getting a bit of strength work.
View this post on Instagram
RT: When you said in a post-race interview after your 5000m race that "we haven't done much track work" – just how little have you done?  Was this performance literally done off pure aerobic training or did you have at least one race pace session prior?
OH: This performance was mostly off strength training and aerobic training. We did one workout before the race that could be considered a race pace workout. If you'd like to see some of it check out Morgan McDonalds YouTube video on the thanksgiving workout (Ed: see video below).
RT: How is the ON Athletic Club evolving? Who are your main training partners and how big is it now?
OH: The OAC has now 11 members: Morgan McDonald (AUS), Joe Klecker (USA), Carlos Villareal (MEX), George Beamish (NZL), Oliver Hoare (AUS) on the men's side. Alicia Monson (USA), Leah Falland (USA), Alicja Konezcik (POL), Emily Oren (USA), Sage Hurta (USA), Carmela Cardama (ESP) on the women's side. With Dathan Ritzenhein as the coach. We were able to send 5 people in our group to Tokyo 2020 and have had massive success on the track since the group was formed in 2020. Our main goals are to get everyone up to their respective personal goals and to enjoy the process and the culture we have. The environment we've all created here in Boulder has been very team based and it's been an ideal place to grow and continue to improve. A lot of us are looking at representing our respective nations at world indoor, outdoor champs and commonwealth games.
View this post on Instagram
RT: Is it nice to have Kiwi athlete Geordie Beamish on your team now? A little taste of Australia, nearly ??
OH: George was one of the original founders of the group and it's been awesome to have a fellow Oceania man hitting the track and the training with! Now adding in my close friend and college teammate Morgan, we've got a great representation here for the Aussies and Kiwis. The rivalries will still be there, and we enjoy poking fun at each other when we can.
View this post on Instagram
RT: The 13:09 certainly changes a few things in terms of the argument over whether you are a 1500m or 5000m guy.  I'm not going to get into silly conversions of indoor times to outdoor times, but it's obvious that you are capable of challenging Stewart McSweyn and perhaps both one day going after Mottram's 5000m Australian record of 12:55.  Will you target 5000m races outdoors now or will your focus stick with the 1500m?
OH: I think this definitely opens up that avenue for sure. That was my second 5km as a professional athlete so it shows that I could potentially go under 13 if everything goes the way we think it can this year. However, 1500m is still my event and coming off the Olympics I have more to fulfill and to accomplish in the event. I'm excited to see where I can go this year with both events and who knows, maybe I could do a double at a major champ.
RT:  What sort of mileage per week were you doing in the lead-up the Boston 5000m meet?
OH: I've been at pretty high mileage for me. Around 90 miles per week average for the 8 weeks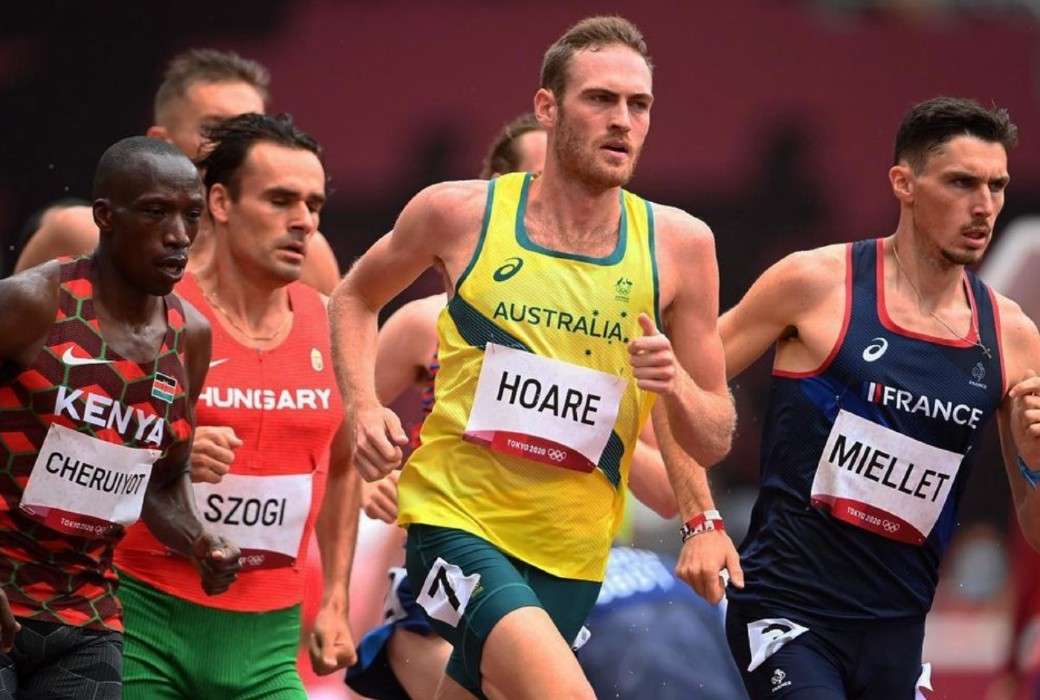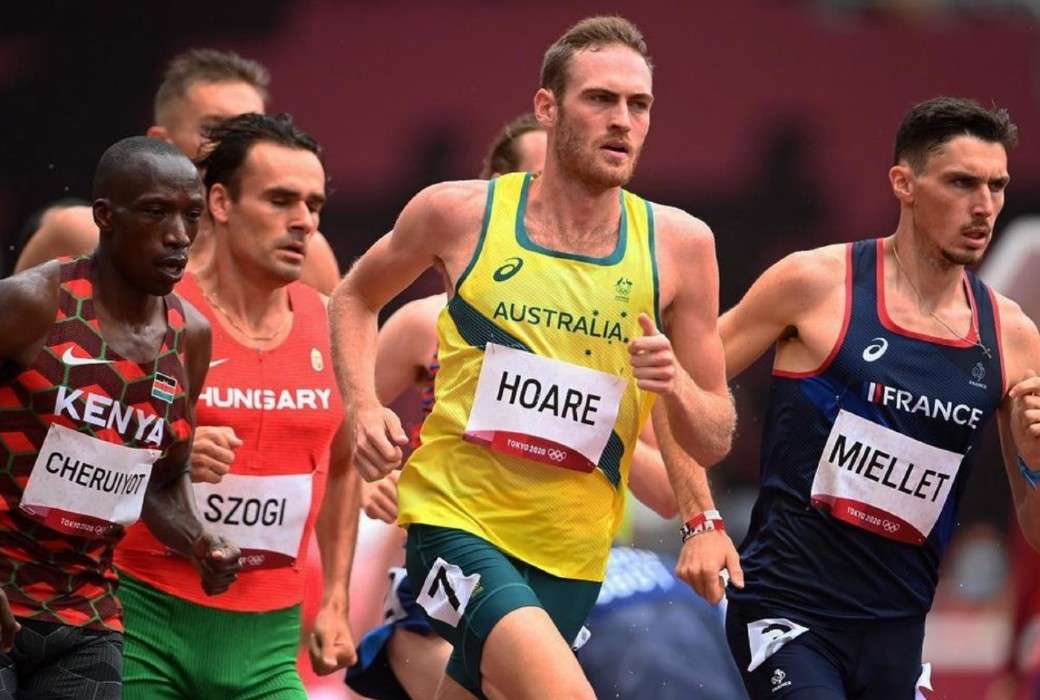 RT: I know you guys live at altitude in Colorado. Do you ever sleep in altitude tents too?
OH: I am a high responder to altitude, so I don't need a tent when I am training where I'm based in Boulder (around 1600m+ above sea level). However, when we go to training camps in the winter, we will use them to sleep in to maintain some of that altitude when we can while training down there.
RT:  Assuming the target for 2022 is the world champs followed by the Commonwealth Games?  Everyone is keen to see you attack a full European season, like McSweyn does.  It would be great to see you lining up in all the major meets, going after outdoor records and the like week in week out. Will we see this in 2022?
OH: After all the racing I did in the 1500m event last year I felt like it affected me and accumulated to the Olympics. Chasing times and making sure I could put myself in the best possible position to make the team. This year I feel like I have established myself much more, particularly in the US and Europe. I will be looking at attacking the majors and the best races possible to not just run fast but to win. At the end of the day that is my main focus, to win the big races and to get used to beating and competing against the best in the world. That will be what I will be training towards and hope to achieve in 2022.
View this post on Instagram