By Len Johnson
There's a lot of noise about shoes right now, a rumble that only intensified when Tigst Assefa ran that other-worldly women's marathon world record 2:11:53 in Berlin. In case you missed it, Assefa was shod in the very latest adidas super-shoe.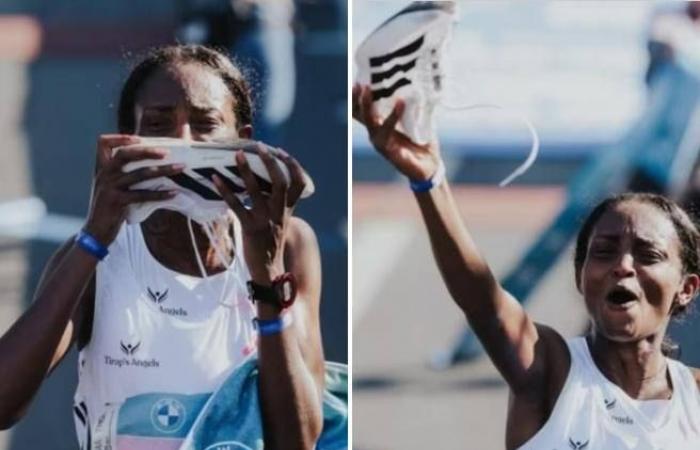 Assefa received almost as much acclaim as the shoe, too. But the new adidas model will now doubt be in high demand as soon as it hits the shop despite a price tag of somewhere not too far south of AU$1000 and a recommended lifespan of one marathon. In apparent realisation that this may not be the most compelling of selling points, someone from Herzogenaurach marketing 'clarified' you could do the race preparation in them, too, though whether that meant 12-16 weeks of 160-200km or the pre-race day jog and final warm-up is probably lost in the fine-print disclaimers (if it's there at all).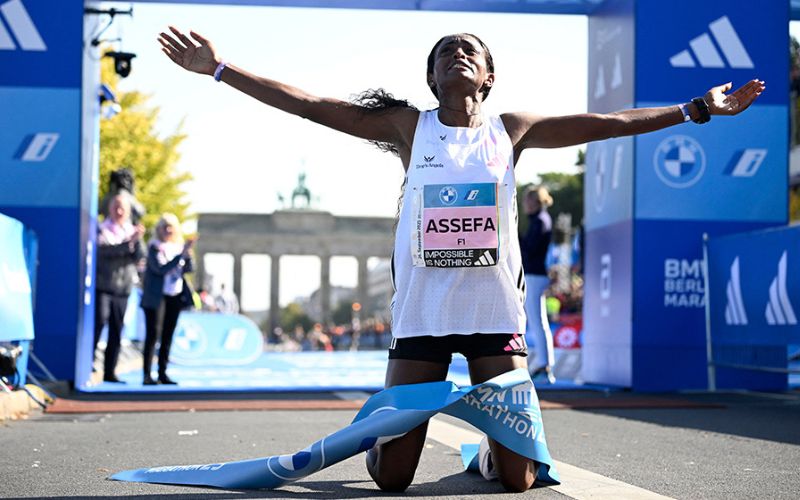 Shoe companies gonna be shoe companies, I guess. And it's no surprise that their aim is to sell shoes nor that you don't tell people the newest model is slower than the one it replaces – but wait until you feel the ride. When it some to what we used to call racing flats it's speed first, daylight second.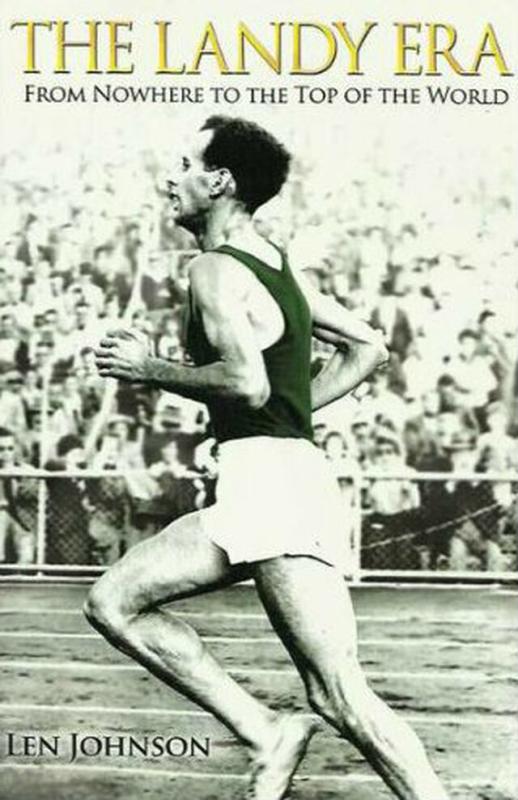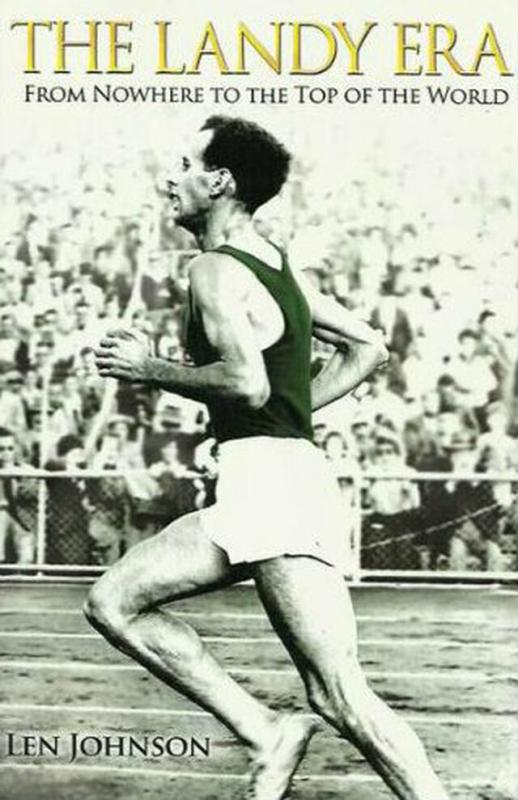 Or it used to be, anyway. But the new shoes render the speed versus comfort dilemma irrelevant, being both lighter and easier on the legs. Much of the anecdotal feedback from runners who have worn the various supershoes report the greatest impact was a significant reduction in the impact of their feet hitting the ground. The racing (and training) versions almost float off your hand and the racing versions take less out of the legs during the race thus drastically reducing recovery time.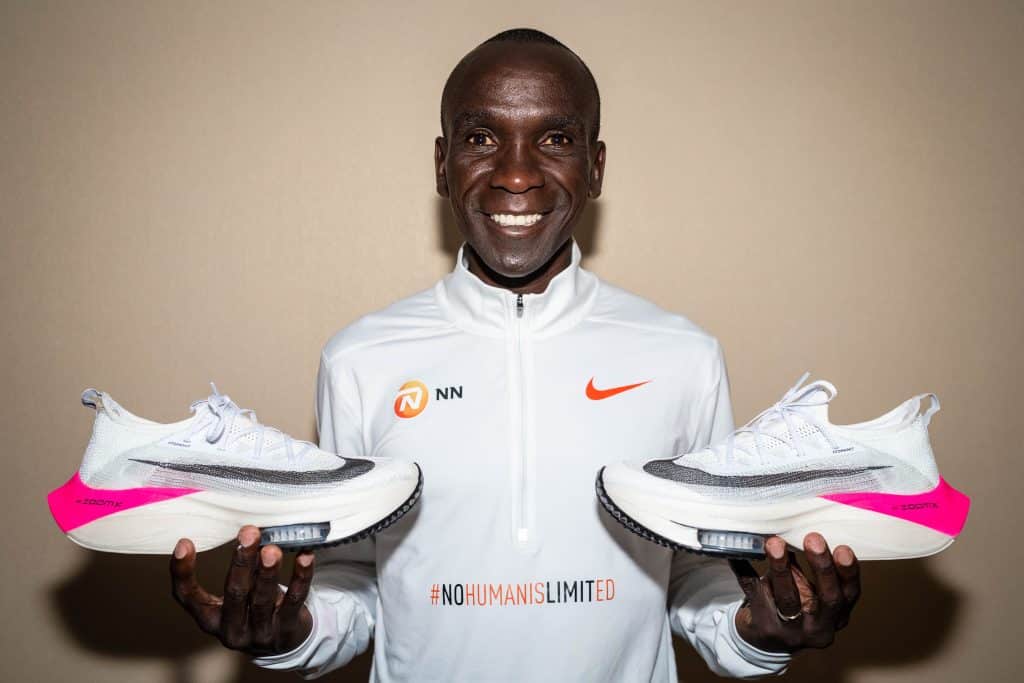 That rumble of which we spoke in the introduction could turn into a wall of sound this weekend if Kelvin Kiptum breaks Eliud Kipchoge's world record in Chicago (Edit, Kiptum did indeed break the record) and/or Sifan Hassan gets anywhere near the newly-minted Assefa record.
But it begs the question of whether the regularity of record-breaking in the new shoes – and their spiked track counterparts – is as great as most seem to think. Certainly there appears to be greater depth, but the elite don't appear to be breaking world records at unprecedented rates.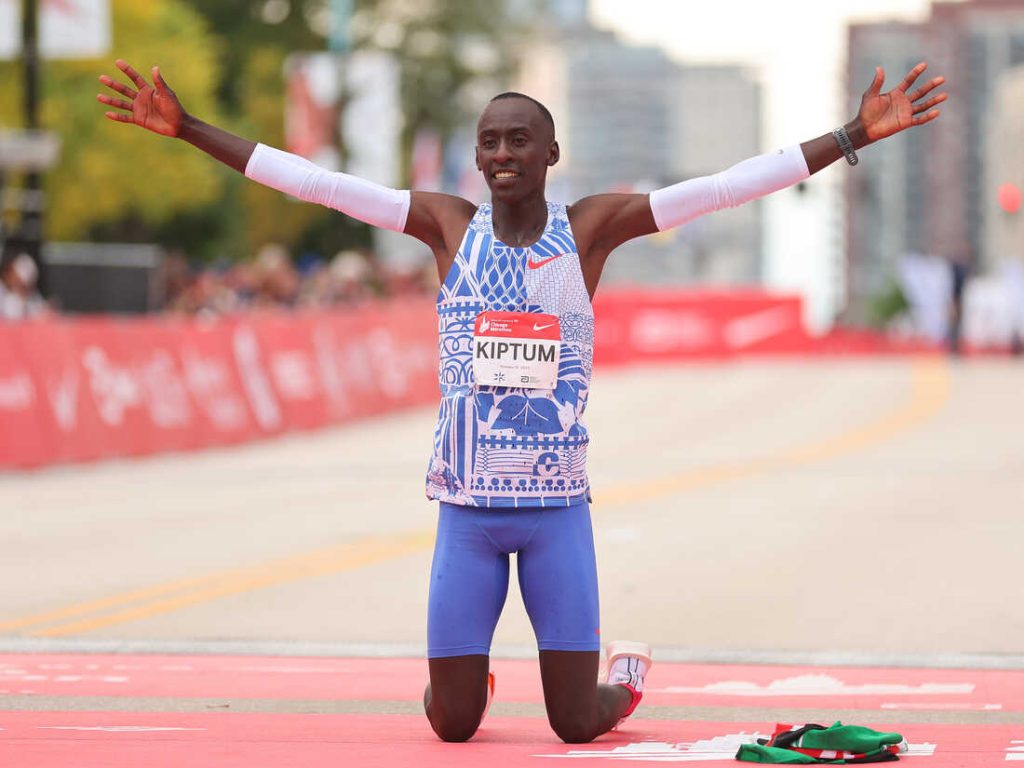 If we take 2016 as the first year of the super shoes, then both the men's and women's marathon record has been broken twice since. Brigid Kosgei took down Paula Radcliffe's 2003 2:15:25 to 2:14:04 in Chicago in 2019 then Assefa smashed the record in Berlin a fortnight ago.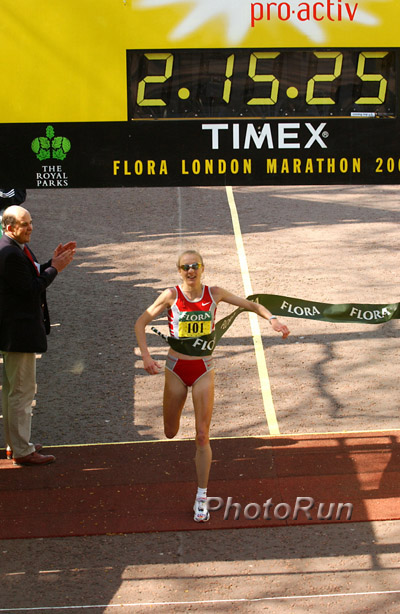 Eliud Kipchoge has improved the men's world record twice in the same period, first to 2:01:39 then to the current 2:01:09. And of course there was his not record-legal sub-2.
Of course, there are other road distances and with world road records now being recognised for a wider range of events they have added to the perception that world records are being broken with increased regularity. There's been two world records already in both the men's and women's mile but both marks are still the length of the straight behind the track equivalents.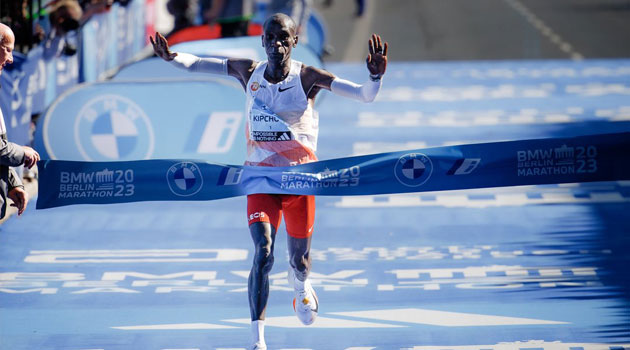 Speaking of track, Faith Kipyegon set the middle-distances alight this year with three world records – at 1500 metres, 5000 metres and the mile – in seven weeks in June and July and Jakob Ingebrigtsen made a very close attempt at the world mile and 3000m records in the Diamond League final in Eugene.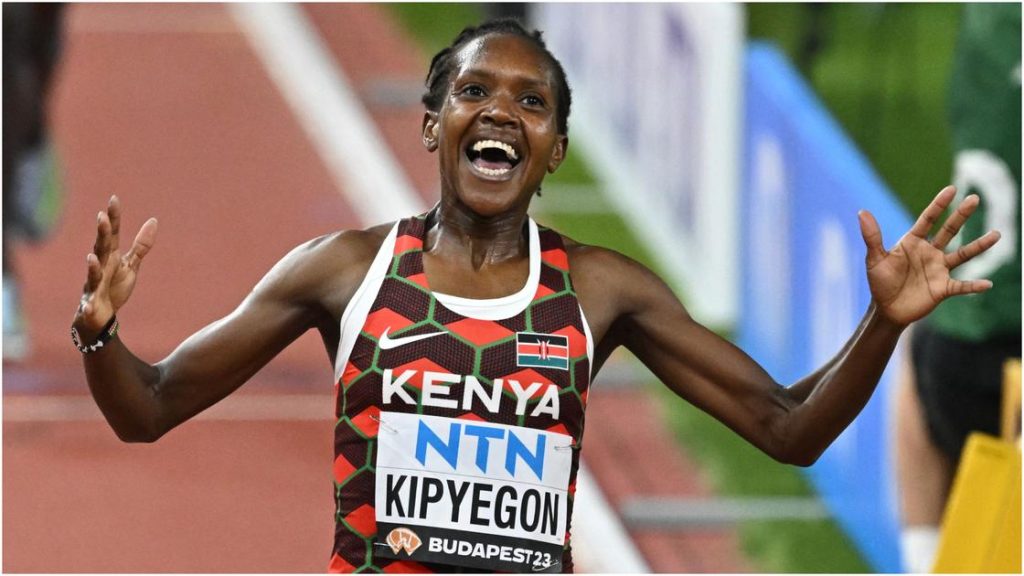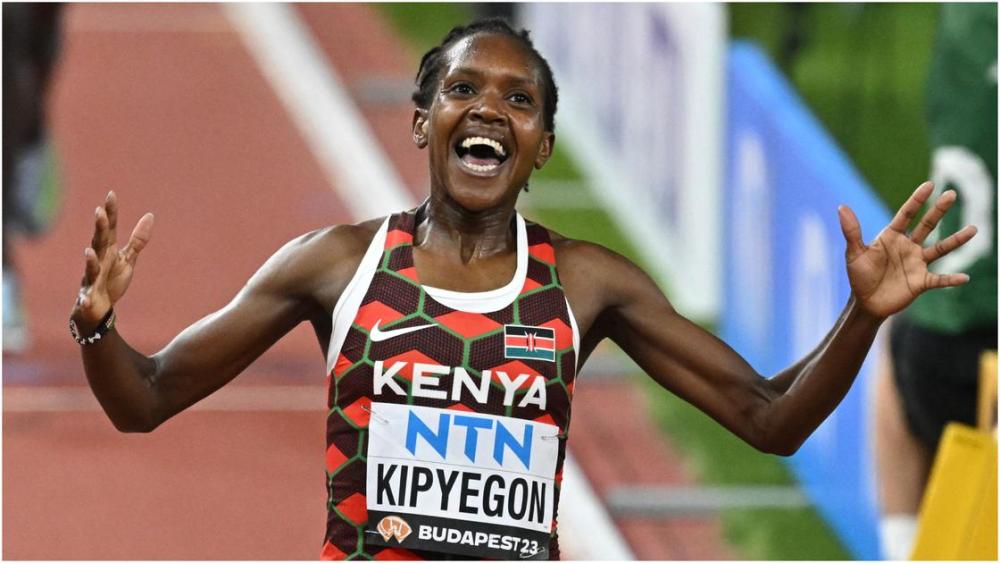 Three other high-profile record runs came in the track distances as much of the world emerged from lockdown in 2020. Joshua Cheptegei broke both the 5000 and 10,000 world records in Valencia and Letesenbet Gidey broke the women's 5000.
Cheptegei ran 12:35.36 for the 5000 to take 1.99 seconds off Kenenisa Bekele's previous record set over 16 years earlier. Despite several times in the low 12:40s – including one from Cheptegei – no-one else has broken 13:40 this century. There has, however, been a significant build-up in men between 12:40 and 12:50.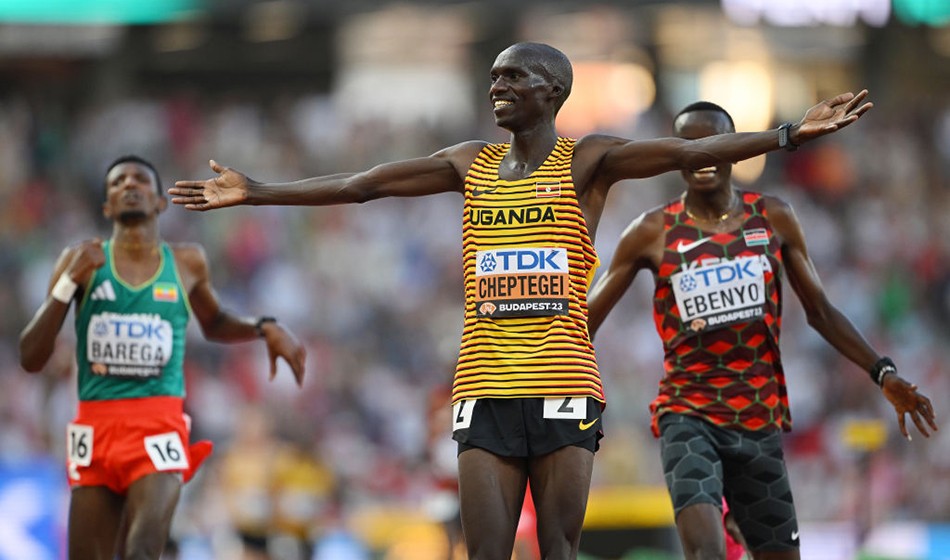 Cheptegei's 26:11.00 for 10,000 also broke a previous Bekele mark, one of two the Ethiopian great set in successive year 2003 and 2004. The latter was a 26:16.53, so no massive improvement. Nor has there been a big increase in the numbers below 26:40, though the paucity of top-class 10,000s is surely a factor.
There are bigger numbers in the women's events, though that is also due to the historically slower adoption of track distances for women and the subsequent adaptation of women to track distances. Kipyegon and Genzebe Dibaba are the only two world record breakers in the 1500 since 2015 (and only Kipyegon in the super spike era).
The 5000 record has been broken three times in the super shoes – by Gidey in 2020 the same night Cheptegei got his 10,000 record, then by Kipyegon and Gudaf Tsegay this year. It was broken three earlier times this century.
The women's 10,000 record has been broken three times since Wang Junxia's 1998 mark all since 2016. Almaz Ayana did it at the Rio Olympics then Hassan and Gidey ran 29:06.82 and 29:01.03 two days apart in 2021.
Across the board, there has been a noticeable increase in faster times behind the world records, if not the exponential some claim to see. There are also more world records to be set (stand by for rapid improvement in the road mile world records). Some cite an 'avalanche' of US college juniors breaking four minutes for the  mile as down to the shoes but that assumes four minutes remains a benchmark against which to judge middle-distances males (spoiler: it doesn't, historic resonances notwithstanding).
Movement, then, but no avalanches. As 1960s-70s supergroup Traffic didn't put it:
" . . . that thing that you're hearing is only the sound of,
The low spark of thick-soled shoes."