Runner's Tribe interview with Alexi Pappas – The multifaceted high achiever – filmmaker, poet, actress and Olympian.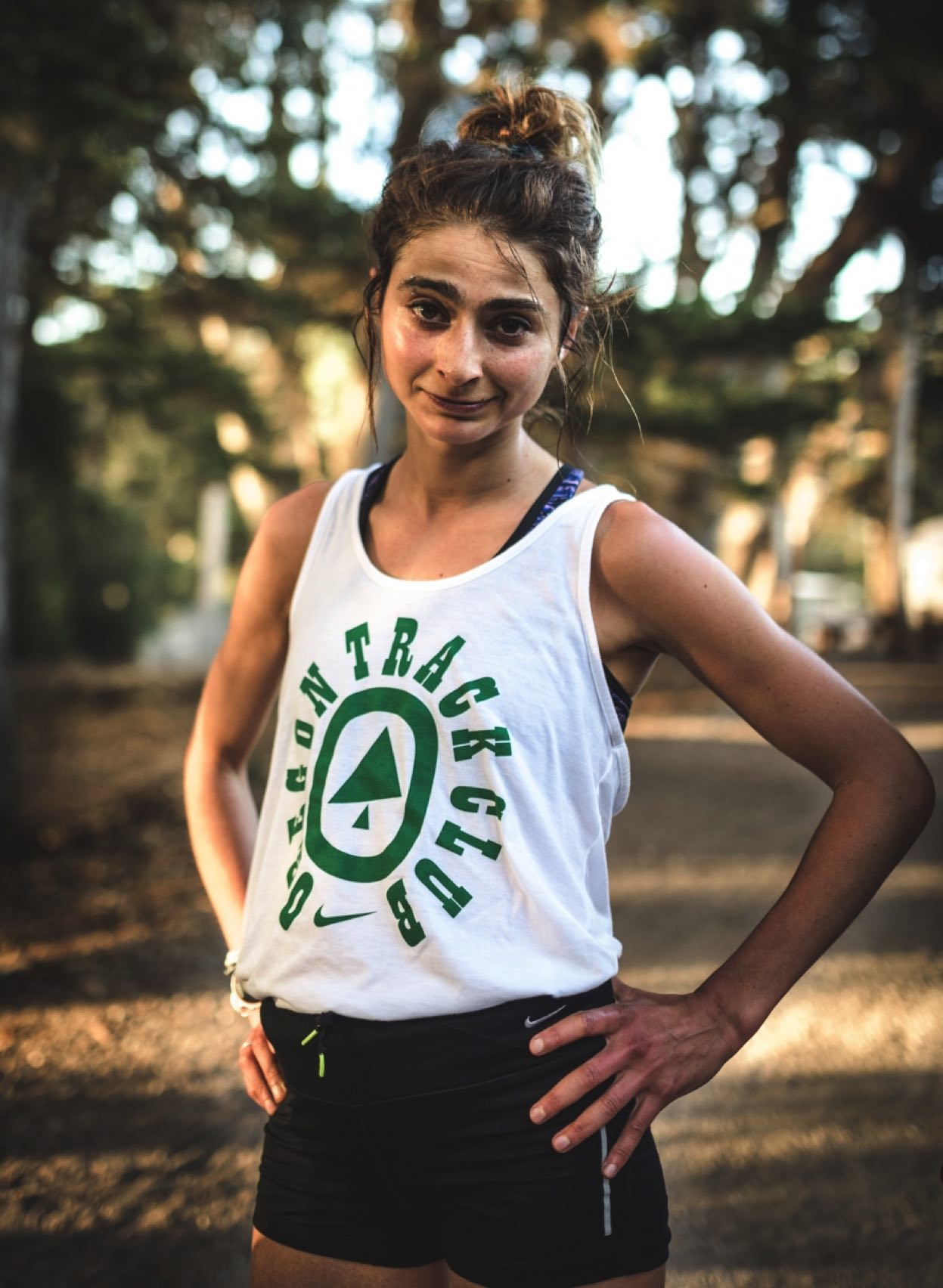 Where are you currently at with your training and what projects have you got going on?
I am currently preparing for a half-marathon and eventual marathon debut! I have many creative projects in the works, and the one I'm most excited about is my brand new Vlog on YouTube!!! For running wisdom and fun slices of my life, come check it out: https://www.youtube.com/channel/UCQ3lrwGbN0z1QGMdmz1RNxA
Can you outline one of your most testing track sessions?
8×1000 meters on the track at 7,000 ft before going to Rio– I had to take my watch off and just get through the laps!!!!!!
So it's set in stone, you will transition to the marathon in the future?
Yes, that's in the works — but first, I've got to tackle the half!
You've totally debunked the old saying "Jack of all trades, master of none." How have you managed to excel at such a range of elite and finite endeavours?
I believe that balance is the key to my success as a runner, writer, and filmmaker — it's taken some time, but now it feels like each pursuit enhances the other. When I'm out running, I'm excited to be thinking about my writing — and after a few hours of writing, I'm ready to get back out on the trails!
When did you start writing poetry? Who are some of your favorite poets and authors?
I started writing poetry in college — it was frustrating at first, but then I learned to just sit and *write*, even if I didn't like what I was writing at first. I remember the first poem I actually liked came after a full day of writing and several dozen pages of throwaway rough drafts! My favorite poets are the New York Poets, though I just discovered Rupi Kaur and I love her too!
Do you listen to music pre-race and if so what's on the playlist?
Music is absolutely a key component to my pre-race ritual. I tend to become obsessed with songs on a monthly basis, but one pre-race song that will always be close to my heart is "Reptilia" by The Strokes. My dad and I listened to that one countless times throughout high school.
How amazing was the Rio experience and representing Greece?
Rio was life changing! It was like meeting a role model that I've looked up to for my whole life and dreamed about meeting, and then finally the day came! Representing Greece made me so proud and honoured– Greece has such deep history in running and the Olympics, so it was amazing to add to that tradition.
What's next on the cards regarding your filmmaking after the success of Tracktown?
There are some very exciting projects in the works, but nothing I can reveal just yet — for now, check out my vlog on YouTube!! https://www.youtube.com/channel/UCQ3lrwGbN0z1QGMdmz1RNxA
Who have been some of your biggest influences in your running career?
Deena Kastor, Mark Coogan, Ian Dobson, Maurica Powell, and my dad.
Can you talk us through a pivotal race over your career which you have learned the most from?
I learned so much from my race in Rio. It was a race where I knew big things could happen! And big things did (a world record was broken!). I learned how to run my own best race among other people running their own best races. I learned how to stay calm when I got lapped! I knew I was running my own lifetime best. I learned that keeping confidence and running my own race is always the best plan.
If you could have a coffee/chat and pick the brain of any famous public figure living or not, who would it be?
I would have a coffee and chat with Lena Dunham. She's a fantastic writer. I admire her!
What advice can you offer young up and coming runners who would love to become professionals one day?
What advice can you offer young up and coming filmmakers who would love to become professionals one day? 
My answer to both of these questions is the same: 1) Write down your goals so that when you get them, you know you were brave enough to want them. 2) Remember, nerves mean you care. 3) Don't be afraid to be brave.