A column by Len Johnson – Runner's Tribe
Here's a subversive notion. If you are an Australian marathoner looking to make the jump from national to world-class, are you better off staying at home than heading to London, Berlin, Fukuoka or Osaka.
For years now, the answer to should I go or should I stay has been: "Go". But the trend in recent women's marathon performances suggests that may have changed.
In this year's edition of the Gold Coast, Sydney and Melbourne marathons the stand-out performances have all been on the women's side. Virginia Moloney went under 2:30 on the Gold Coast (which was won in race record time by Ethiopia's Abebe Afework); Makda Harun likewise took down the Sydney marathon record; and, finally, Celia Sullohern also broke through the 2:30 barrier in winning in Melbourne.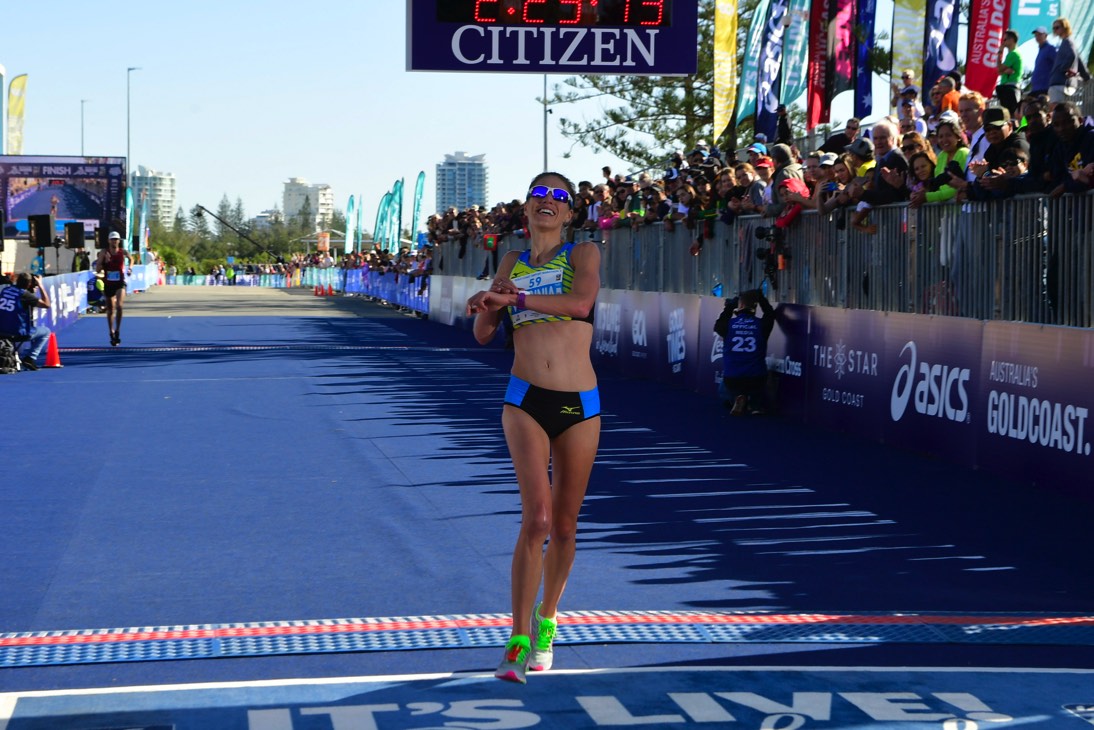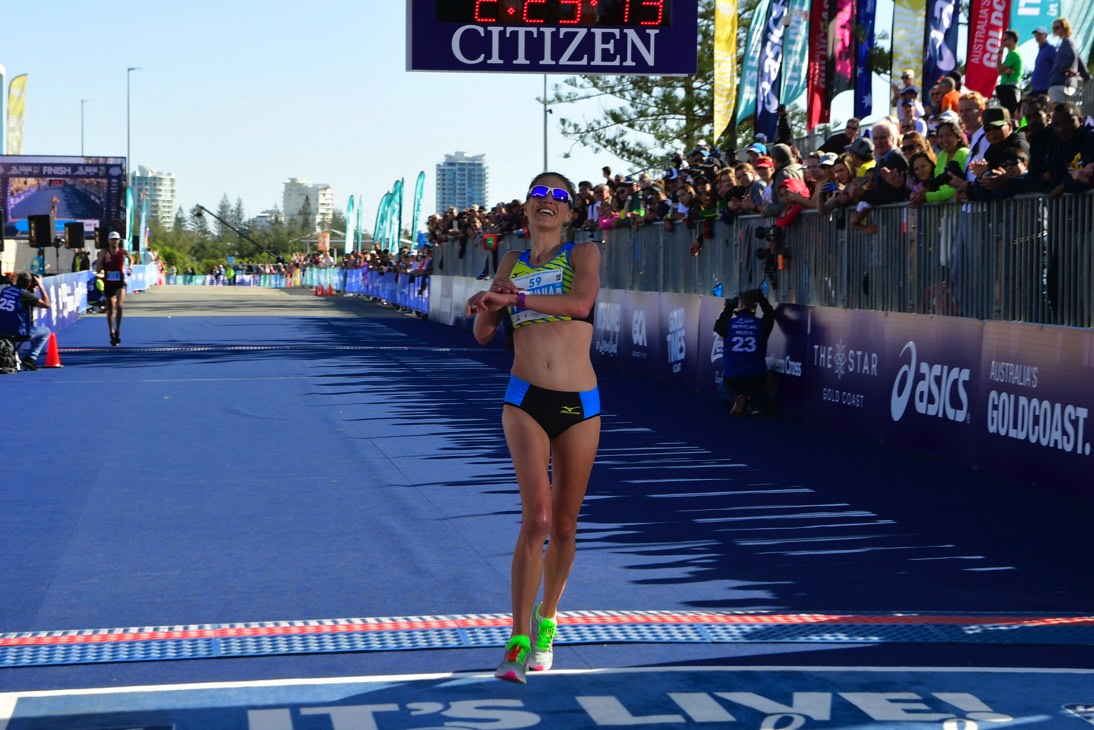 The impact on the Australian women's all-time list has been dramatic – a quiet revolution, you might say. Benita Willis and Lisa Ondieki still sit in positions one and two in the top 10, but there has been considerable churn below them, most of it coming from athletes who ran their fastest on Australian soil.
Lisa Weightman and Jess Trengove don't fit the mould precisely. Weightman (third all-time at 2:25:15) and Trengove (sixth, 2:27:01) ran their current PBs in London earlier this year. But each had made significant time break-throughs in Australia before that. Weightman won the 2013 Melbourne marathon in 2:26:05, Trengove won it two years later in 2:27:45.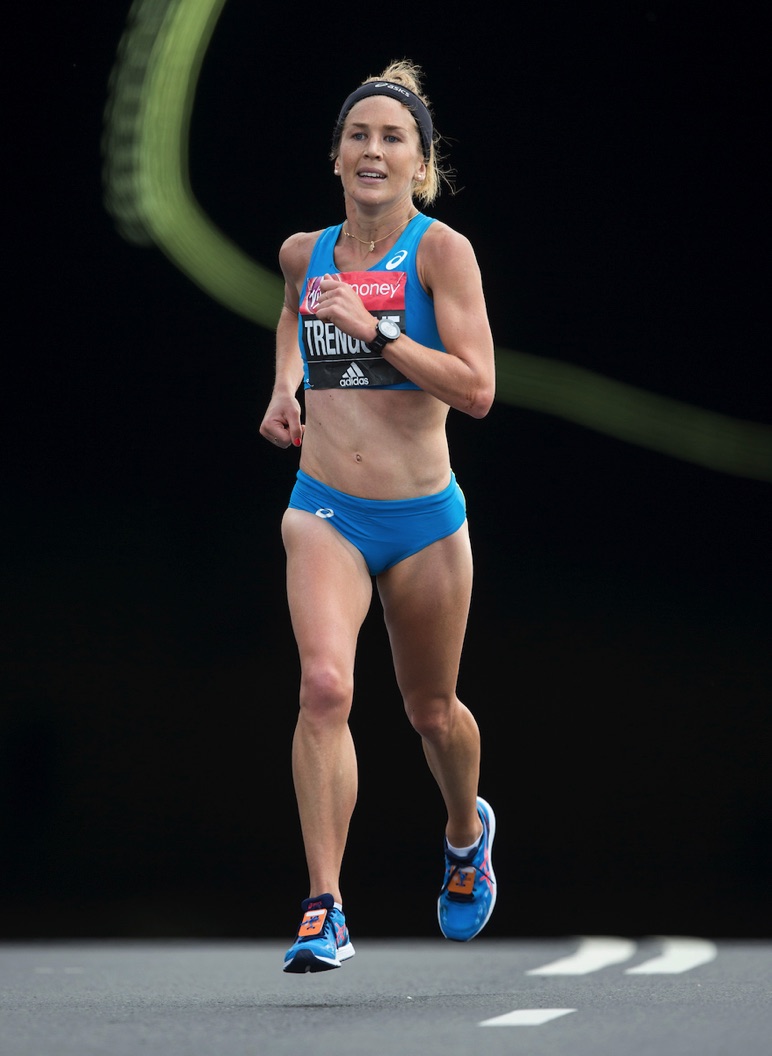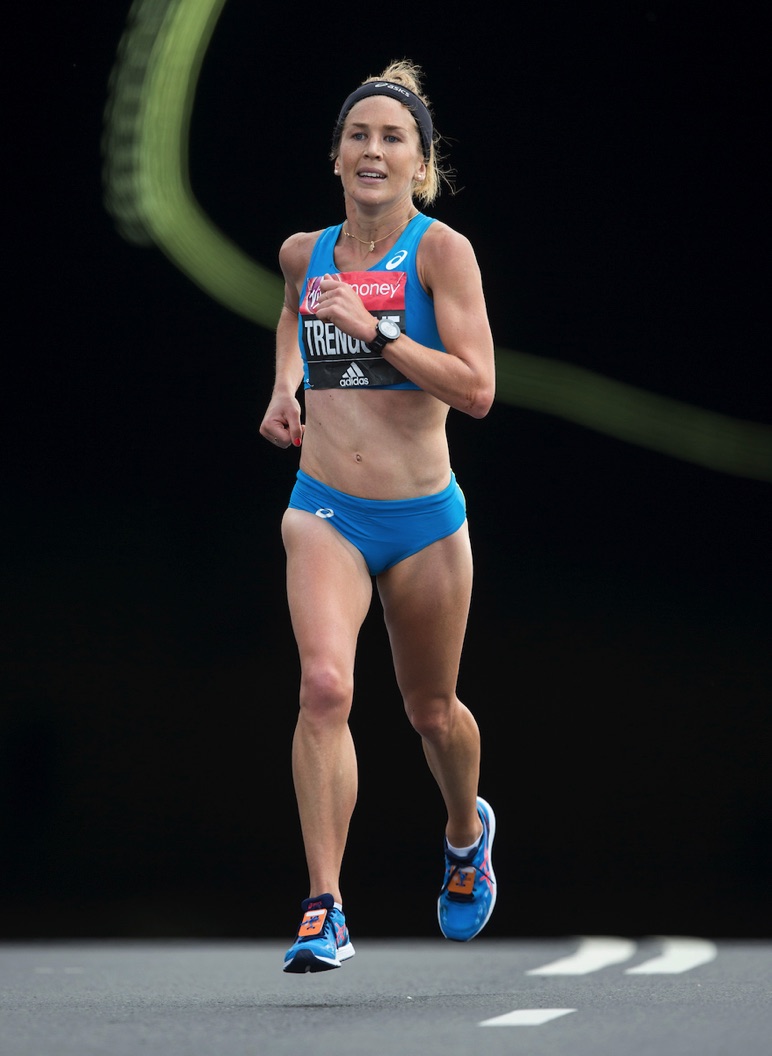 Melbourne has led the way as far as women's performances go. Several outstanding female marathoners have given the lie to the long-held notion that Melbourne course is slow. Each of the past five years has now produced excellent performances.
The sequence started with Weightman. A year later, in 2014, Nikki Chapple ran away from Sinead Diver in the second half of the race to win, 2:31:05 to 2:34:15. Chapple's performance put her in the top-10 all-time until Sullohern came along.
Trengove built on strong championship performances at the London Olympic Games, the Moscow world championships (where she finished eleventh) and the Glasgow Commonwealth Games (third) in her winning Melbourne performance in 2015.
The 2016 race saw Virginia Moloney slash her previous best by almost seven minutes in running 2:34:27 and Sullohern ran 2:29:27 in winning this year's edition.
Moloney further improved to 2:29:14 in finishing fifth in this years' Gold Coast race.
Bucking the trend somewhat, Milly Clark went to Amsterdam in late 2015 to break through to a 2:29:07, a run which put her in the Rio Olympic team. At the Games, Clark was our leading finisher in 18th place.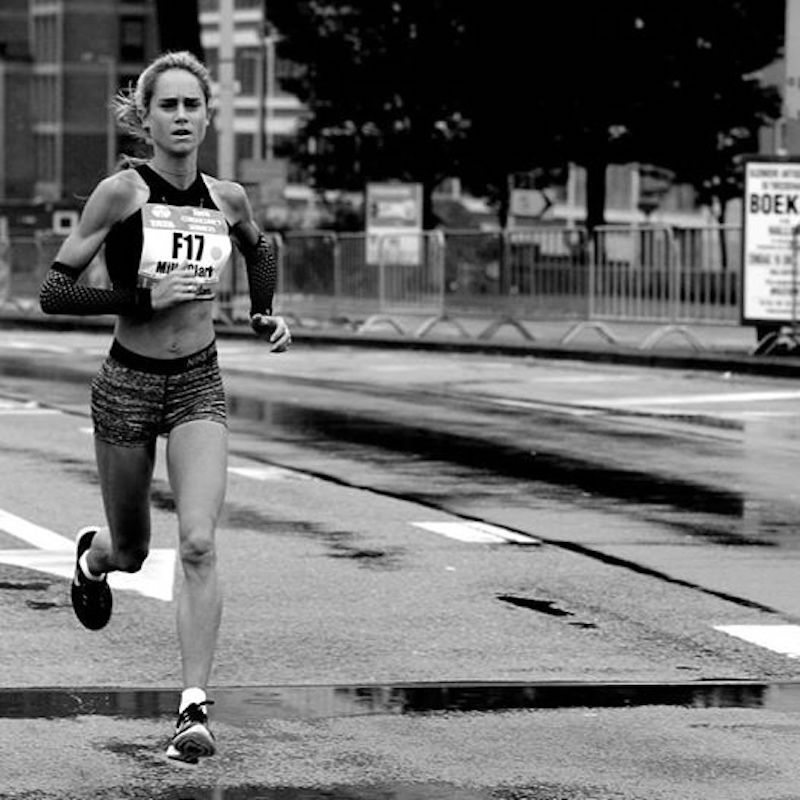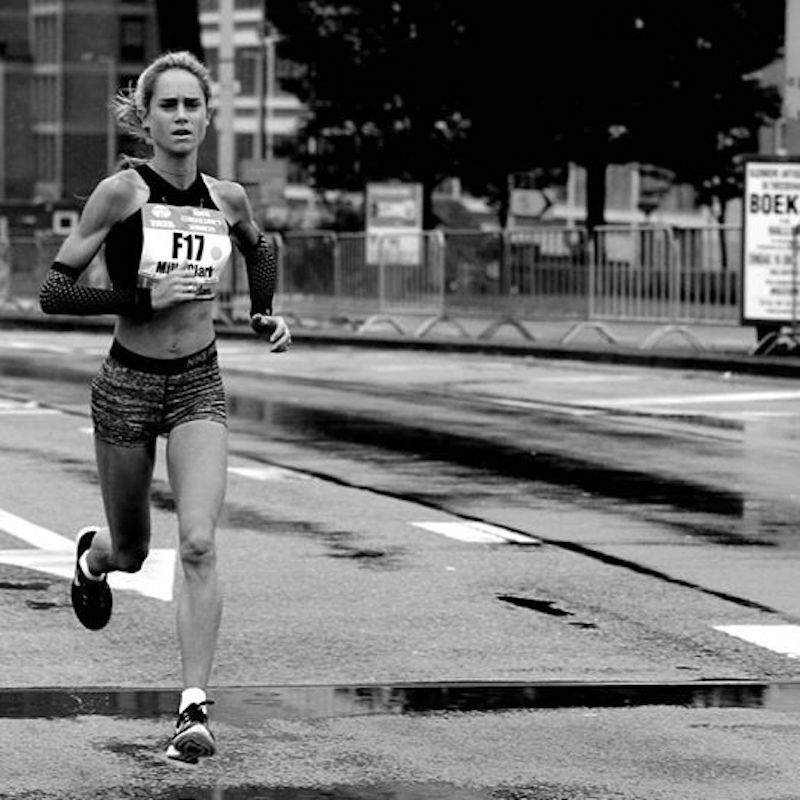 The upshot of all this has been a radical revision of the all-time list. Five of the top 10 have either entered the list in the past three years or improved their position within the list.
Weightman and Trengove have already been mentioned.
Clark's 2:29:07 has her eighth on the list, while Moloney and Sullohern now round out the top 10.
Just outside the top 10, both Diver and Cassie Fien have jumped up the list in 2017.
This slew of fast performances and performers will make life interesting for the selectors when they come to nominate the three to represent Australia at the Gold Coast 2018 Commonwealth Games. Plenty of contenders; only three singlets to win.
Then there's Sydney. On another 'slow' course, Makda Harun has produced two quite fast performances in winning the past two editions. Harun won in 2016 in 2:32:22 and, using the same mid-race breakaway tactics, again this year in a race record 2:28:06. Ethiopian-born Harun has a personal best of 2:26:46. She is resident in Australia and the granting of citizenship would see another change in the top 10.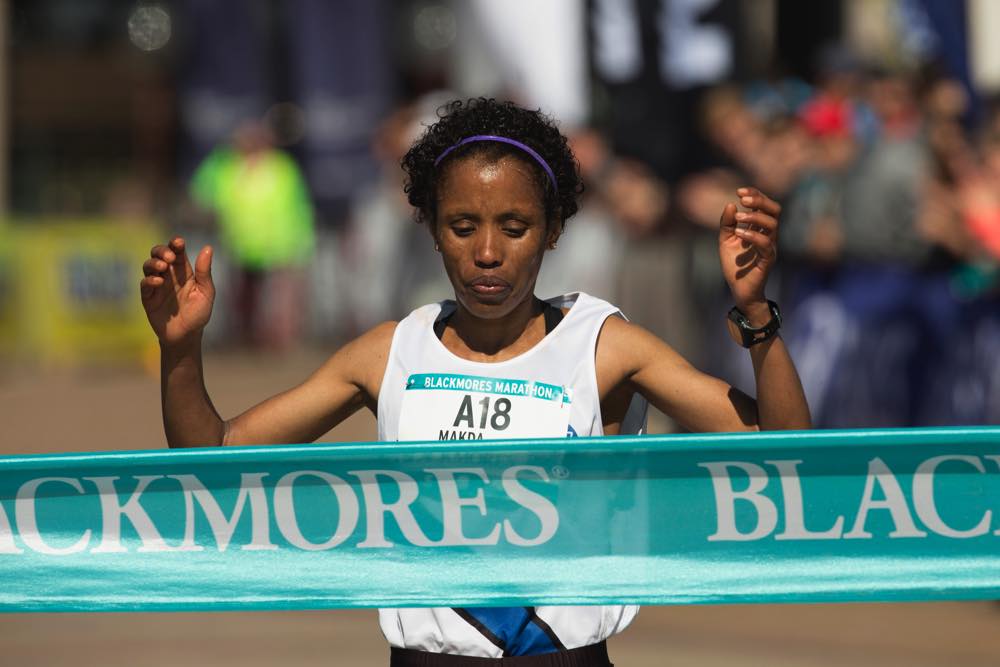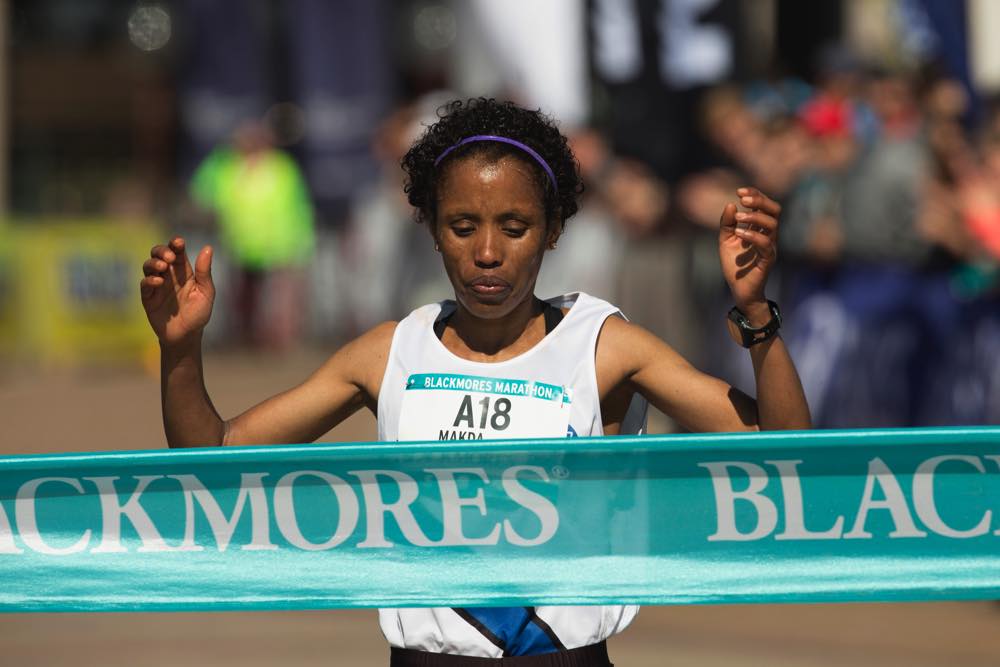 All these women have run fast in Australia, which should prompt us to re-visit the idea that you have to go overseas to run fast. That notion has held true pretty well since Rod MacKinney became the first Australian male to run under 2:20 at the first Fukuoka International Marathon in 1966.
Derek Clayton added several exclamation marks to the point when he went to Fukuoka as a 2:18:28 runner the following year and returned as the 2:09:37 holder of the world best.
Our very best always have, and are still going to want to, test themselves against international competition. Most of the major championships are held overseas.
But the performances of Weightman, Trengove, Moloney, Sullohern and others in the past few years have shaken the validity of the theory that you have to go overseas to run a fast marathon.
Unless you are in dire need of frequent flyer points, you might be just as well off staying at home.