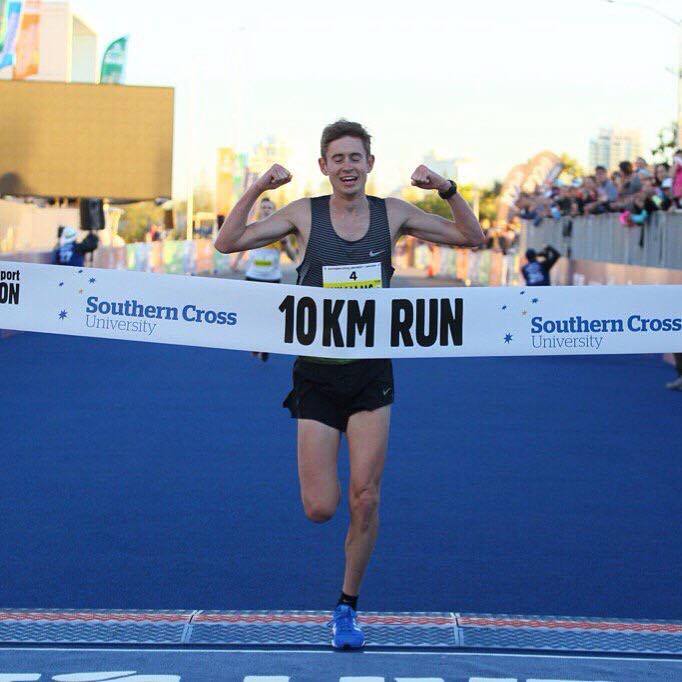 The Sub 30 conquering: Runner's Tribe Interview with Hugh Williams
Last Saturday you went sub 30 for 10k and won the Southern Cross University race at the GC Marathon. How good was it to get this win?
It's been a week and I'm still smiling! I had shown that I had reached another level in my training over 5km and 10km however I hadn't won a race in almost three years. I knew that based off the form I had been showing in training that I had a strong chance of winning however felt the pressure (mostly self-induced) to perform at this meet was a lot higher than two weeks ago at Launceston. To be able to prove to myself that I was able to win a race was incredibly satisfying and provides another big boost of confidence going into the rest of the winter season.
Late last year we did an interview with you named 'The Sub 30 Haunting,' focusing on dropping under 30 for the 10k.

Now you've gone back to back sub 30's in the Launceston10 (4th 29:20) and the Gold Coast 10k (1st 29:23), a time bettered only by perennial Gold Coast champion Michael Shelley's sub-29 minute runs of 2010 and 2011. What do you attest this terrific form to?
Consistency. Since joining Dick Telford's training group, I have made sure that not all my sessions leave me on my knees gasping for air and that when I am going for an easy recovery run, that it stays an easy recovery run. This has allowed me to ensure that my sessions are of good quality and prevent injuries and general fatigue. I haven't missed a day of running in over 6 months which has been a major factor as to why I have improved so much recently.
I have also had to learn to be patient with my training and aim to gradually chip away at my best times in our staple sessions and not go searching for the quick fix that will help me reach my goals at a quicker rate. I have slowly increased my training load so that I am now running roughly 130-140km a week and by doing it slowly has allowed adaptation and the prevention of injuries etc.
Finally, I am lucky enough to be looked after by one of the most (if not the most) credentialed coaches in Australia. Dick's coaching has had a huge role in my progression this year and I am very thankful for what he has done so far. The sessions that he sets always have a purpose and are easily modified to suit each individual.
You've recently had a training/racing stint over in the US, can you tell us how this went?
My trip to the US with Jordan Gusman, Matt Dempsey and Josh Johnson was an awesome experience that was unfortunately limited to three weeks. I had the chance to compete in the Steve Scott Invitational the day before Payton Jordan and learnt a lot about racing 1500's. In the blink of an eye, I went from sitting in the top 3 to about 10th at the bell and was forced to do a lot of work to make up for my lack of concentration. Despite not racing as well as I liked, the long drive to and from the race with In 'n' Out Burger as our choice of post race food made it a fun trip before resting up for a big day of spectating at Payton Jordan.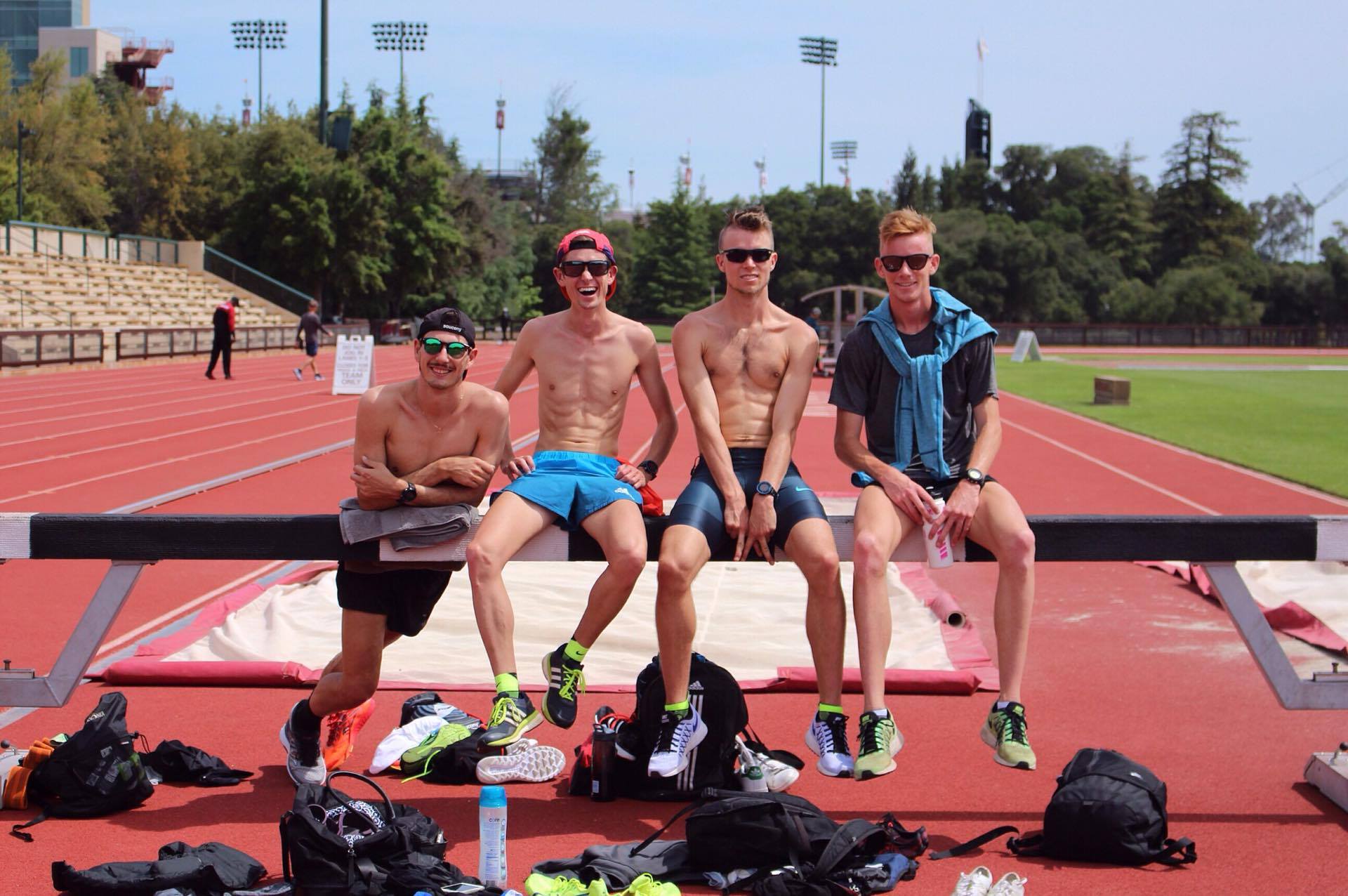 Having the opportunity to watch one of the great distance meets in the world (Payton Jordan) was really exciting and being able to chat to some of my idols was awesome. It is amazing how efficient and well-organised track meets are in America, with some events having the option of starting early!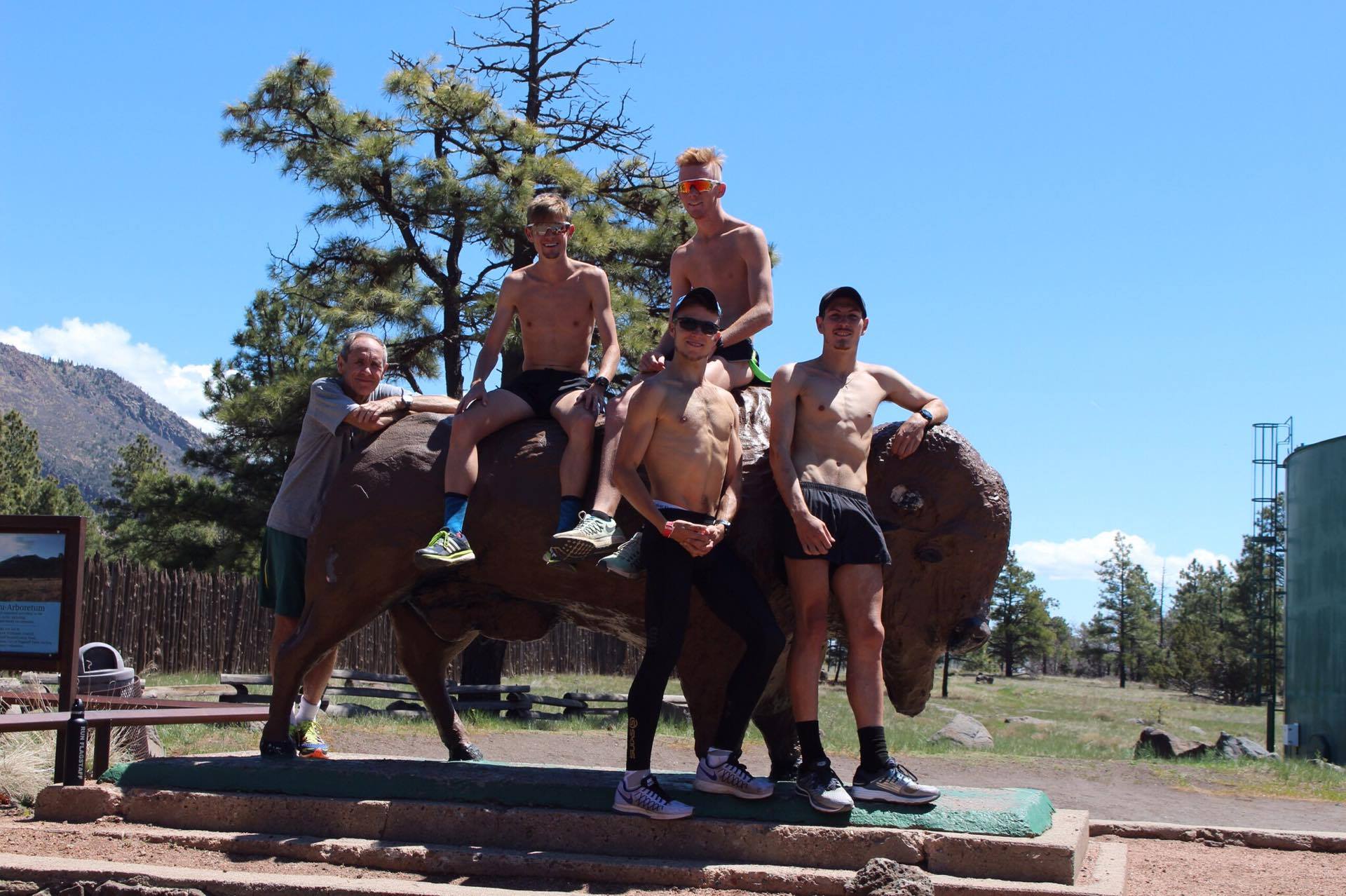 Following Payton Jordan, I spent nearly two weeks in Flgstaff logging the highest weekly mileage I've run to date. Luckily, a majority of these miles were run on some of the best trails I've ever seen with most sessions being completed at Buffalo Park. To test ourselves over some shorter and faster efforts, we had the option to drive to Sedona (approx. 1600m) to run on the local high school track. The town of Flagstaff itself is fantastic as there are plenty of cafes to hang out at in between runs and plenty of runners from America and abroad to run with on some of the easier runs.
The highlight of the trip was a visit to the Grand Canyon. The stories I had been told about the canyon made me cautious about getting too excited about it however, all the stories and the hype were spot on. If you ever get the opportunity to visit it, definitely do it!
Have you implemented any new workout sessions/training techniques this year?
I haven't implemented anything new into my training as of late. As my main focus has been on increasing my mileage, I have kept everything else the same to ensure that I can cope with the change in load and then adapt to it.
In six weeks time, the National Cross Country championships are on in your hometown, Canberra. You must be confident for a top finish? Plus are you tweaking parts of your training in order to prepare for this event? 
Based on the way I have been training and racing as of late, the chances of me finishing on the podium at the National Cross Country Champs is a definite possibility. My confidence in my ability to race amongst the big names in the sport is increasing and when you add that to having the race on a course that I know like the back of my hand, then it should make for an interesting race both individually and in the teams event as well.
In regards to our preparation for the event, I wouldn't say we are tweaking anything but just making sure we train on Stromlo regularly to ensure we are ready for the race on August 20th.
Throughout the storied history of running, which runner/runner's have you been inspired by over the years?
Like most people around my age, I was blown away by Craig Mottram's race at the Commonwealth Games in Melbourne in the 5000m. It was such an awesome race to watch and ignited my passion for running. On top of this, I have a number of older running books that have been written by greats such as Ron Clarke, Murray Halberg and Percy Cerutty which are fantastic reads and the stories that they share are quite inspiring.
 Thank you!