Runner's Tribe – The Workout Series
Lillian Price, 22 – Middle distance athlete, Gold Coast, QLD
Over the past two years, I have returned to running with my coach Jackson Elliott on the Gold Coast. Our training varies slightly throughout the year with a focus on consistency and quality. During winter – May to October- our training consists of longer reps, thresholds, long hills sessions and long runs. In the weeks leading up to a race, we incorporate a bit more speed and lactic work. We have an awesome, diverse training group with all of us training for different distances from 800m to marathons.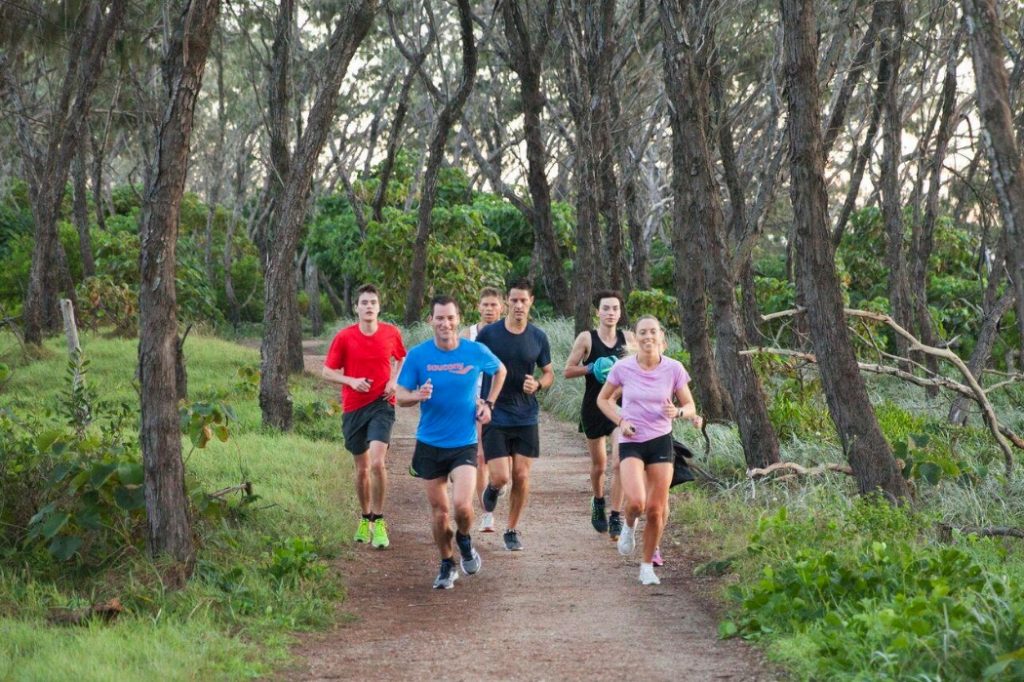 This season I ticked a few boxes with my 6th place in the 800m national final and knocking over 2 seconds off my PB. These are some of my favourite sessions that got me through the season.
3,2,1
We run this session at The Spit which is an undulating dirt track among trees along the beach. Generally, we will run this session during winter months. The session is 3 x 3 min, 2 min, 1 min, with half recovery so, after the 3-minute rep, you would have 90 seconds' recovery. The 3-minute effort begins at 5km pace with the 2-minute slightly faster and the 1-minute faster again. The recovery comes back to a jog at around 4.30/km pace. The toughest part is going from 30-second recovery straight back into the 3-minute effort.
I did this session a few weeks ago with my distances being 850m for 3 minutes, 590m for 2 minutes and 310m for 1 minute.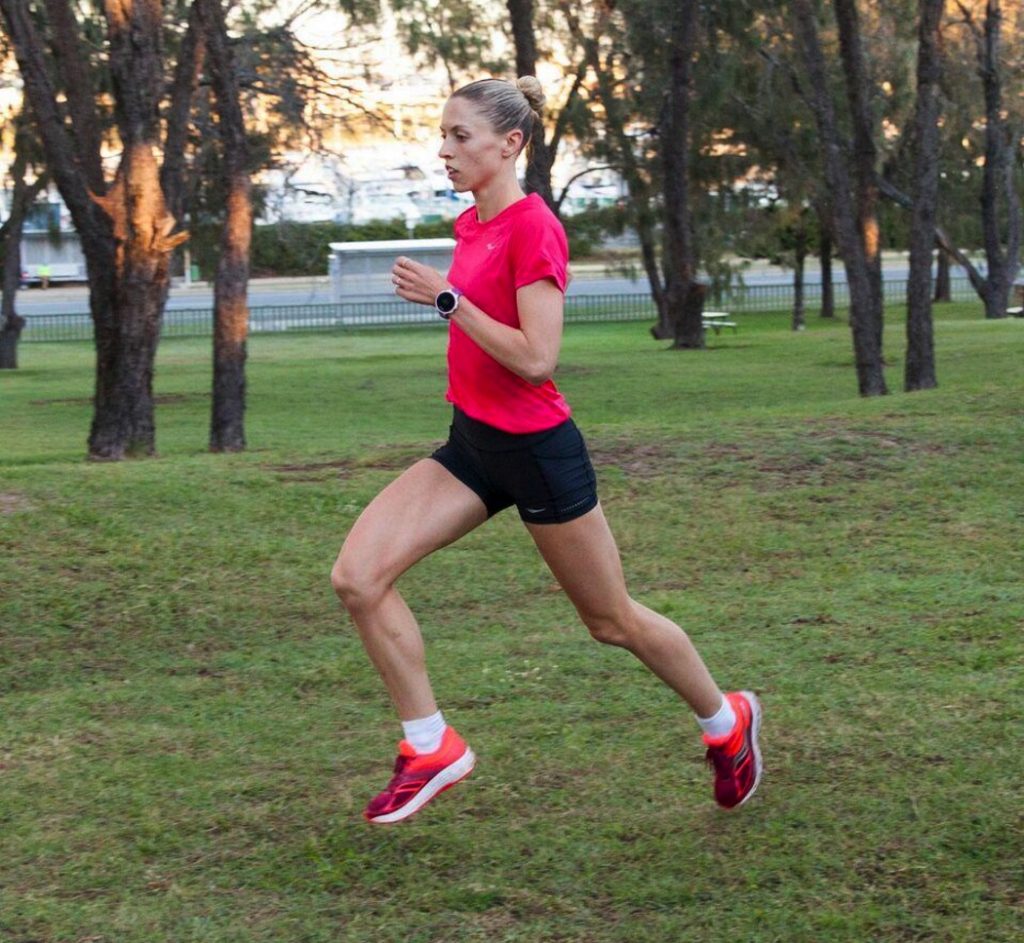 500, 300, 200
Leading up to nationals, our Saturday's consisted of a lot of lactic training. This session was done 3 weeks out from Nationals and was all about quality. The session was a 500m, a 300m and a 200m, each off full recovery (6-7 minutes). I remember finishing the 200 of this session and after giving it everything I'd had, Jacko told me not to take my spikes off and just to keep walking around. He told me I had to finish with another 400 to prove to myself that "when you think you've got nothing left to give, you can always dig deep and find something."
My times for this session were: 500m- 1.12, 300m- 40.0, 200m- 27.0, 400m- 59.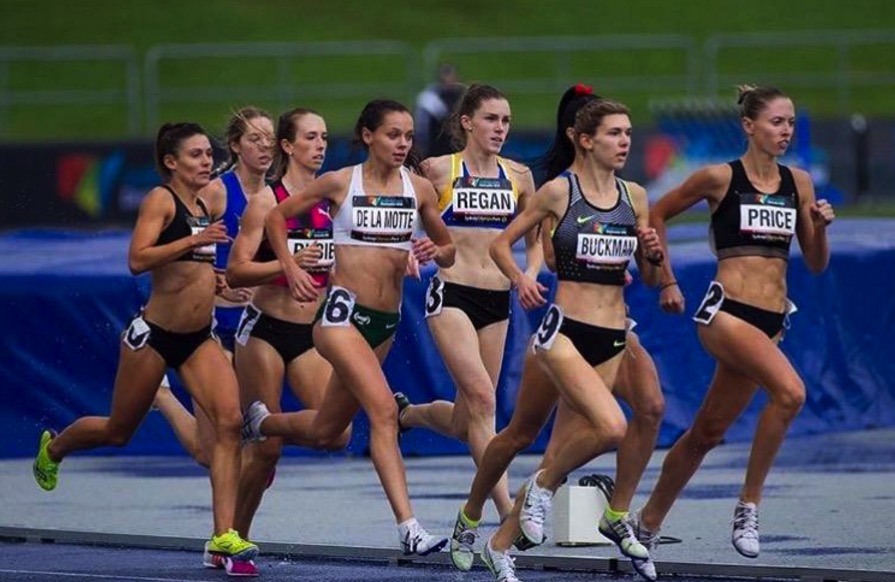 400
We tend to do 400m sessions throughout most of the year but the volume and intensity changes depending on where we are at in the season. If we're in the middle of winter, we will do something like 16 x 400 on a 2-minute cycle. During summer, we will do between 8-12 at a higher intensity with certain reps faster. In March this year, one of the sessions I did was:
1 mile @ tempo pace, 2-minutes recovery (5.38)
4 x 400 on 2-minute cycle (72, 72, 72, 72)
1 mile @ tempo pace, 2-minute recovery (5.38)
4 x 400 on 2-minute cycle (73, 72, 71, 67)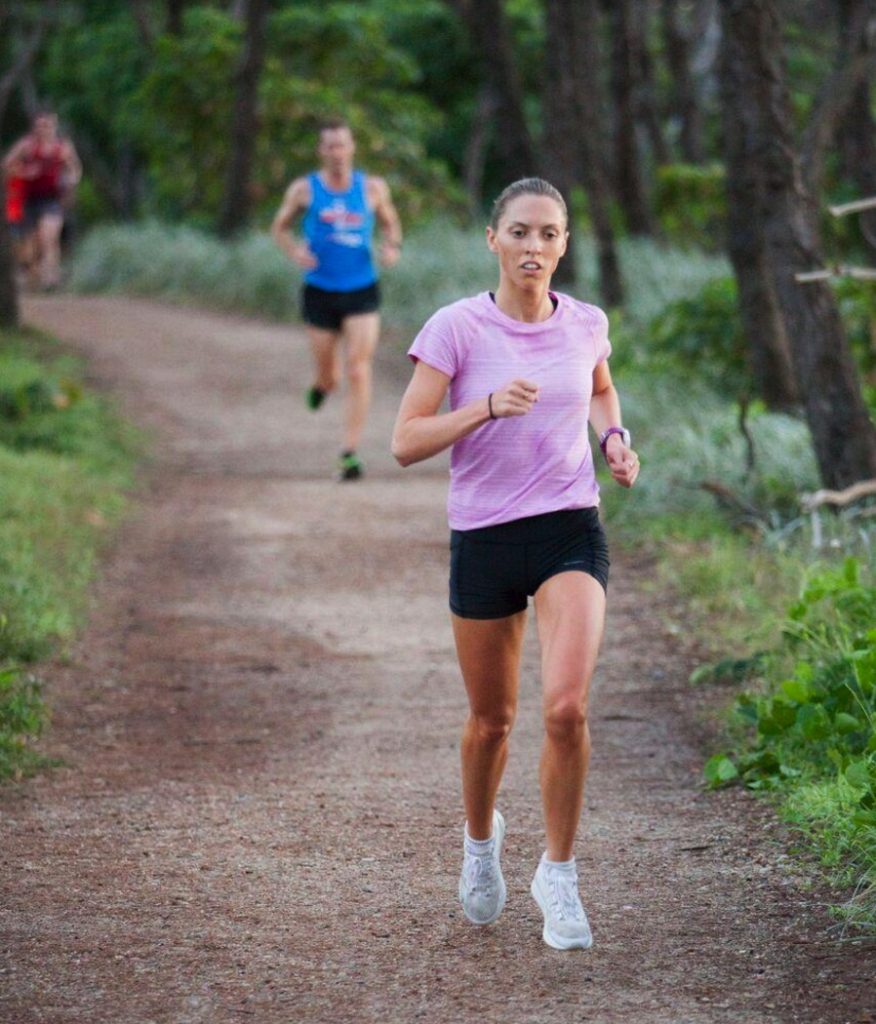 1km reps
This is a real bread and butter session for us and is something we incorporate at any time during the year. We do this session at Pizzey Park and either do it entirely on the grass track or alternate between the track and a 1km loop. Generally, we will do the reps with a 1-minute recovery. This particular session I did 3 sets of 1km, 600, 1km on a 4-minute 30-second cycle. This session was done in August 2016 with Emma Moffatt in her preparation for the Rio Olympics. My times were:
3.18, 1.52, 3.19
3.17, 1.53, 3.18
3.15, 1.49, 3.16
Each week consists of a session on Tuesday, Thursday and Saturday. We run long on Sundays (between 18-21km) and easier runs Monday and Wednesday. Tuesday, I will do an easy run in the afternoon after training in the morning. Fridays consist of total rest or x-training which is either swim, water run or bike. I'll also do 2 gym (strength sessions) on training days and I try to do 3-4 core workouts throughout the week.
Thanks for reading.