In this extensive Runner's Tribe series the world's best ultra and trail runners share their training, favourite gear and some other snippets of what makes them move the way they do.
Jazmine Lowther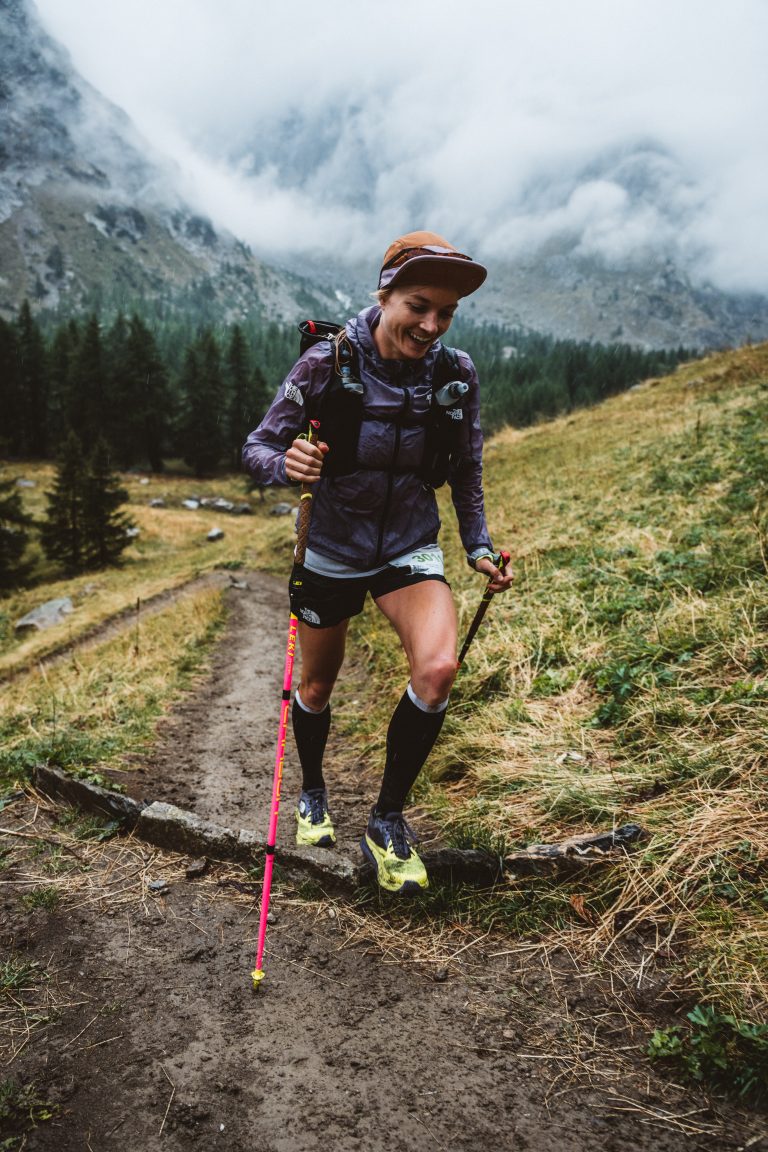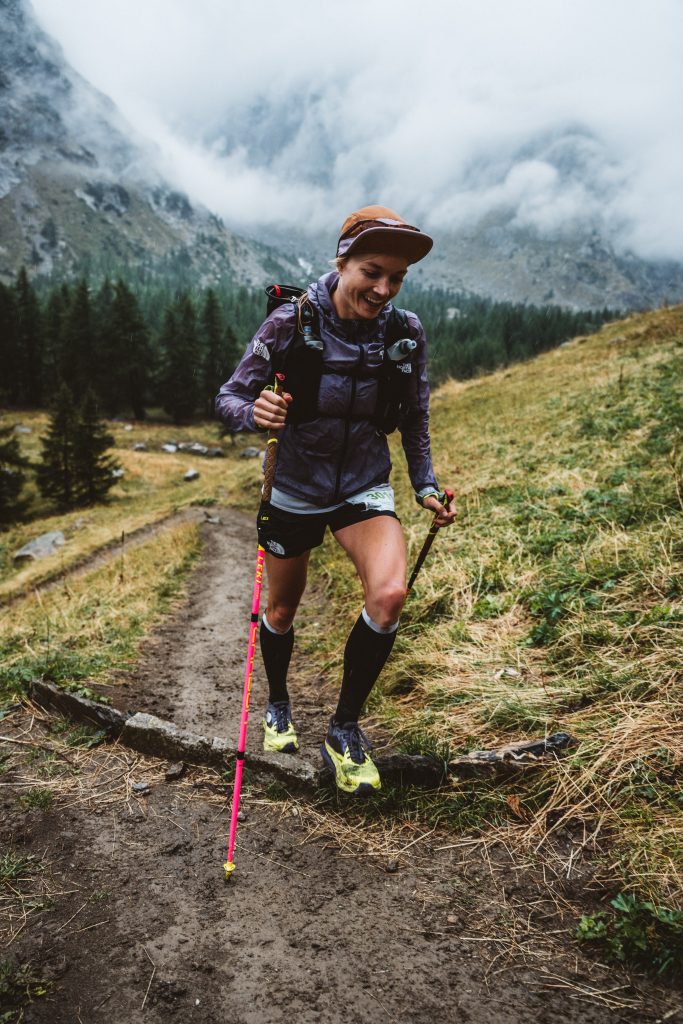 Profile
Home Town: Nelson, British Columbia, Canada

Favourite Trail/s: 

All of the trails in Kokanee Glacier Provincial Park (close to Nelson), they deliver flowing, technical sections that wind through sub-alpine wildflower meadows. 

Another fave would be Mt. Temple in Banff National Park,  it's an up-down grind but one heck of a stunning classic for the Canadian Rockies!

Favourite Race: CCC of UTMB so far! 

Your favourite race result to Date: Canyons Endurance 100K, hard to beat with a 1-2 second course record!

Sponsors: The North Face

Occupation: Plant Biologist and Running Coach

Instagram handle: @jazminerosalynn

Facebook handle: Jazmine Lowther
RT: How did you begin your trail running journey?
I've been running my entire life, as a kid, I ran cross country, but I never took it above a recreational level. It's always been a mainstay for keeping mentally and physically healthy. I remember hearing about ultra running or people running 100 miles, and thinking "how is that even possible?!"
In 2019, I signed up on a whim for a local 50 k trail race in my hometown. I had no clue how to train for it… My "training", or lack thereof, involved one long run a month, which included a 20k, 30k, and a 40k. Yup, only 3 long runs total to prepare myself, a recipe that would make any running coach cringe. Somehow, I ended up winning and placed 3rd overall. The whole experience blew my mind and compelled me to delve further into ultrarunning. I got a coach, learned to train properly, read books, listened to podcasts, and saw a lot progress!
From there, the rest is history, I've fallen in love with running mountains for the heck of it, and for sharing trails on challenging courses at competitive races. For anyone that's thinking of embarking on the road of ultra running later in life, I can say from experience, it's totally possible!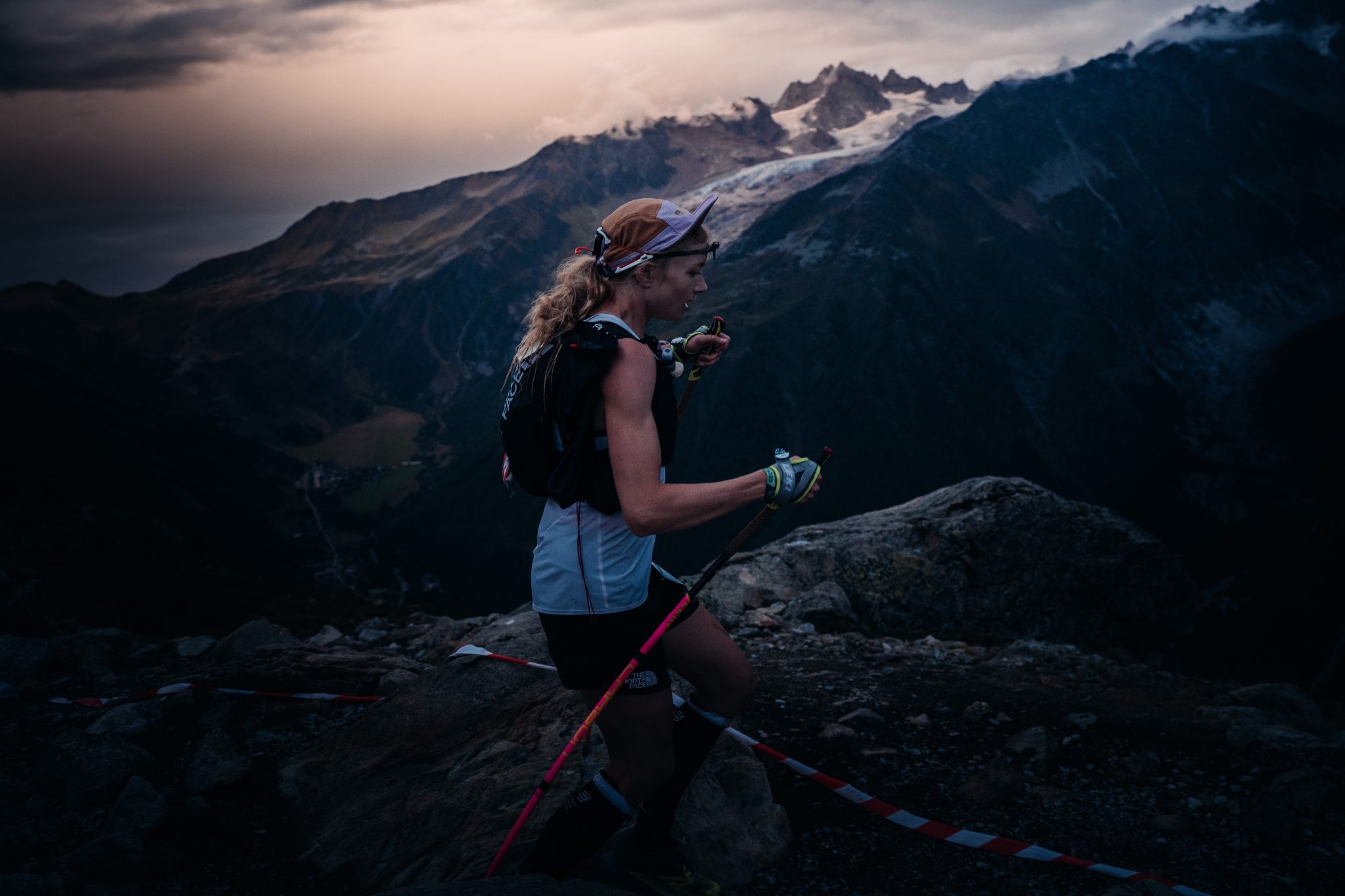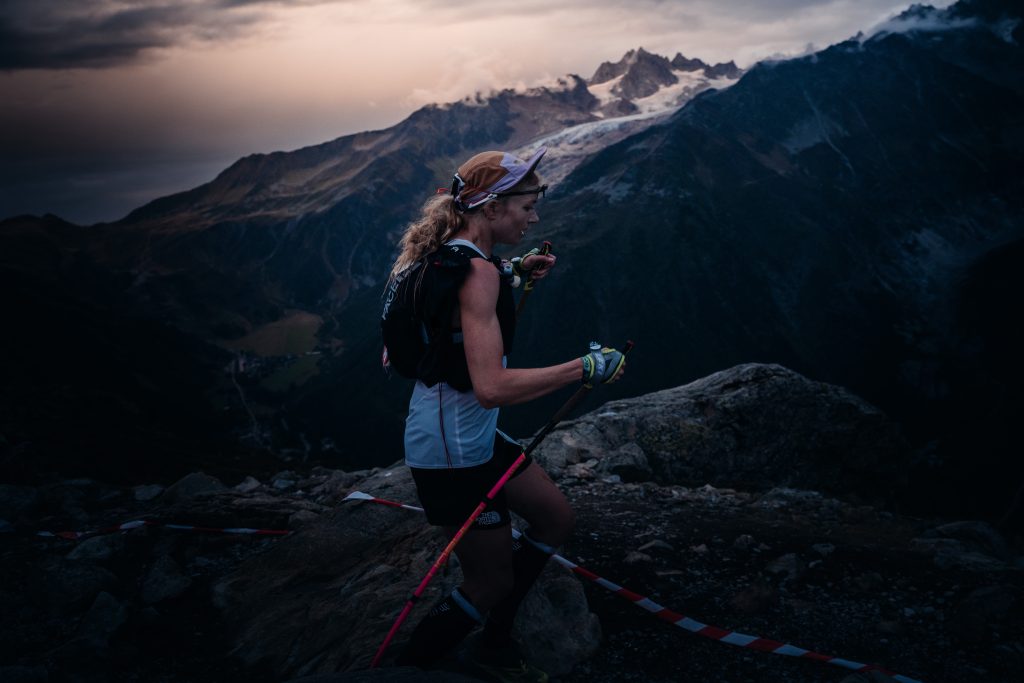 RT: Can you please provide an outline of a typical week of training?  
My goal with weeky training is to provide new and different stimuli, every week will have a slightly different focus. I always have atleast 1-2 days a week with no running, with a few scheduled runs tagged as "optional", meaning I can cross train, or switch them into my rest day depending on my energy and life scheduling. I allocated a wide time window to my runs listed in my example schedule below, the final time allotted depends on where I am in my training block. Currently, I am self-coached, the key I find to self-coaching is to put on my "coach" hat, view my "runner" self as an athlete that I'm coaching and to really listen to my body, which isn't always easy!
Monday: 
15 minutes mobility:  typically entails hip openers, footwork, calf-ankle complex, and balance exercises

1 hr strength and weight training

1-1.5 hrs of easy running or cross training
Tuesday: 
15 minutes mobility

1 – 2 hrs easy rolling hill running (Optional run, cross training or rest day)
Wednesday:
25 minutes mobility and light strength training

~1.5 hr workout run, usually intervals on hills, either runnable or steep climb. I really like 4 x 7 minute steady efforts, up a runnable hill, with 3 min recovery.

Easy double (Optional run)
Thursday:
15 minute mobility

1 hr strength and weight training

30 minute – 1.5 hr easy flat running or cross training
Friday:
15 minute mobility

1.5 hr run with rolling hills, with power strides (Optional run, cross training or rest day)
Saturday
15 minute mobility

2-7 hr mountain run
Sunday
2-5 hr mountain run or 2-3 hr cross training (bike, weighted hike, elliptical, assault bike, swim, climb, ski or gym)

Followed by yoga and a bath
View this post on Instagram
RT: Post-race can you provide an outline of how you recover and how long it takes you to get back into full training depending on the distance?
Recovery is so key! And I'm still learning what works best for me. For races 50 miles and longer, I have found I need minimum one full week off running. Even if my body feels good, it's just not worth the risk for me. If my energy is there, then I potentially will cross train with biking, swimming or light hiking. Most races require long distance travel, which takes a toll on my sleep cycle, natural body rhythms, and mmune system. I take vitamins like zinc and electrolytes to help prevent getting sick and get back on track with a routine. Depending on how out of whack my system gets I might take a full month or two to recover. After CCC I got sick twice and was really having a time fighting off the common cold or cough!
RT: What shoes and gear are you rotating through currently and what's your favourite piece of equipment?
Great question, I love picking a shoe depending on the intention of the run. 
My go-to's for shorter distances (anything under 30 km), and especially if I'm doing a workout, are without a doubt The North Face Vectiv Flights. They are carbon plated, and they feel exceptionally responsive, snappy and light. They're super fun for speed and they reduce the impact on your body! 
For long run's, or races like CCC, I wear the The North Face Enduris II. For CCC I actually wore prototypes for the Enduris III and love them! It was my first race that I didn't get any blisters or sore feet, they have enough of a toe box for me (I can't wear super narrow shoes). They are a versatile shoe that can handle techy trails or flats, even more than the Enduris II's. I can't wait for the final product and for them to hit the shelves. 
For easy mellow runs I would pick the The North Face Vectiv Eminus, Levitum or the Vectiv Infinite.
View this post on Instagram
RT: Major goals for the future?
I see two possibilities this next year for racing depending on if my name gets pulled from a certain hat… Without a doubt though, it seems like I will add a few 100 miler buckle to my belt. Either Hardrock, Western States or UTMB would be my A races. For my B and C races, I'm slightly overwhelmed by all the possibilities catching my eye. I've been considering races like Ultra Trail Cape Town, Black Canyons, Transgrancanaria, Miut Madeira, Gorge Waterfalls, Minotaur SkyRace, Val d'Aran, Speedgoat, Andorra and many others. Once I know the A races I think everything else will fall into place. 
My other non-race goals are to plan some passion projects that involve running, climbing or skiing in the mountains. I've been thinking of some out-there projects that would combine a blow up boat, fast-pack running, and maybe even flying fishing as a fun, whacky, adventure with likely a lot of misadventure. 
It's also been a goal of mine to become more involved in the outdoor community by being a climate change advocate, fundraising, doing educational talks at schools to hopefully inspire the next generation and people all around the world.
Otherwise, my main goal, is to keep my body healthy, injury free and running for a long time!
Thank you!