With the World Championships in Budapest less than three months away, it is timely to revisit some of the classic events we have seen over 40 years of the World Championships, events that have captivated fans of the sport and stand out in the memory, years later.
The Men's 100m Final at the 1991 World Championships was one of the greatest sprint races of all time. It featured one of the all-time greats, Carl Lewis, at his sublime best against the crème de la crème of sprinting. Lewis won and smashed fellow American Leroy Burrell's world record and it was also one of the greatest major championship sprint races in terms of depth that the sport has seen.
Dubbed 'The King' by Australian commentator Bruce McAvaney, Lewis certainly lived up to his regal moniker at these Championships. It was a stunning return to form for Lewis, who had struggled during 1989 and 1990. He had dropped to second and third in the long jump and 100m rankings and his renowned late-race burst seemed to have deserted him.
At the Seoul Olympics in 1988, he was second in the infamous 100m Final to Canada's Ben Johnson (9.79 to 9.92), he won a silver in the 200m and he regained his long jump title. He was later awarded gold in the 100m, along with being credited with the world record, as Johnson had been stripped of the Olympic title after testing positive for the steroid Stanozolol in Seoul and, during a subsequent inquiry – The Dubin Inquiry – into doping in Canadian athletics, Johnson had testified to years of drug use. He was then stripped of all his major titles and records. Lewis was a major beneficiary of this, as he was also credited with the World Championship 100m gold medal from 1987, as well as the Championship record.
By early 1991, he had stripped 2-3 kilos from his 188cm frame, altering his diet – he became vegan – and stepping up his training intensity. At home in Texas, working with coach Tom Tellez and elite Santa Monica Track Club colleagues – Leroy Burrell, Mike Marsh & Mark Witherspoon – Lewis focused on conditioning and refining his sprinting technique. He had also worked hard on his long jump technique and he was jumping as well as ever.
The US World Championship trials saw some outstanding performances from Lewis. He narrowly beat great rival Mike Powell in the long jump, though Burrell had his measure in the 100m. Burrell broke Lewis's world record, winning in 9.90, though Lewis finished superbly, winning selection and running 9.93. Burrell had immediately established favouritism for the World Championships.
Burrell grew up in Philadelphia, where, due to an eye injury as a child, he struggled to shine in many sports. The stocky teenager soon discovered a talent for athletics and he was 17 when he saw his idol Carl Lewis win 4 gold medals at the LA Olympics in 1984. Burrell became absolutely fixated on being the world's best sprinter. He also excelled at the long jump and eventually reached 8.37 – a world-class effort – but he eventually dropped the event. He did exceptionally well in the NCAA competition nationally and by the early '90s, he was a big name internationally.
Dennis Mitchell was the third of USA's men's 100m team. Growing up in North Carolina, he had developed rapidly through the high school and college system. He was successful during his time at the University of Florida and he had run the 100m Final in Seoul, where he finished 5th (moved to 4th after Johnson's disqualification) and had been consistently good in '89-'90. The 25-year-old was now a serious medal contender.
Another major player in the Tokyo 100m was Linford Christie. The big (190cm), powerfully-built Brit was the Seoul silver medallist. It could be said that he dodged a bullet in Seoul. A banned stimulant had been discovered in his test sample, though this was linked to his use of a ginseng tea and it was considered accidental and he was cleared. He had grown in confidence after winning a string of titles (European, Commonwealth and World Cup) in recent years and the 31-year-old Christie felt he could match Lewis and Burrell.
There was a simmering rivalry between the Jamaican-born Englishman and the Americans and Christie had clashed with Burrell in a tense verbal exchange during an indoor meeting in England earlier in the year. Though the British team captain was popular with fans and teammates, he could be a divisive figure. The long-standing enmity between Christie and former teammate (now World Athletics President) Sebastian Coe is well-known and world champion hurdler Colin Jackson – with whom Christie fell out some years later over a business partnership – once said of Christie: "Linford is a perfectly balanced athlete – he has a giant chip on both shoulders".
The four other finalists included two up and coming stars and a couple of experienced world-class sprinters. Namibian Frankie Fredericks is very different to Christie in terms of demeanour, though the two are close friends. Easy-going and friendly, Fredericks was one of the most popular sprinters on the international circuit in the '90s.
Fredericks grew up in Windhoek in what was – until Namibia attained independence from South Africa in 1990 – South West Africa. He was a talented soccer player and sprinter and through a job he had with Rossing Uranium, he obtained an athletics scholarship to Brigham Young University. Under coach Willard Hirschi, he rapidly improved his fitness, gained strength and developed near textbook sprinting form. He won NCAA events and by 1990, he was a bona fide world class sprinter. More a 200m runner, he was still one to watch in the biggest race of the Championships.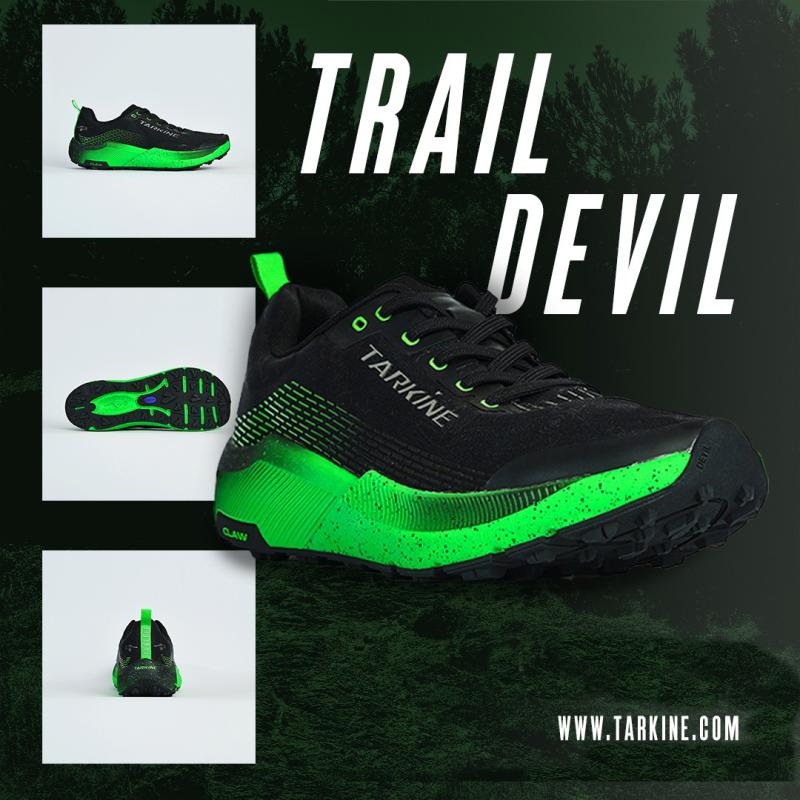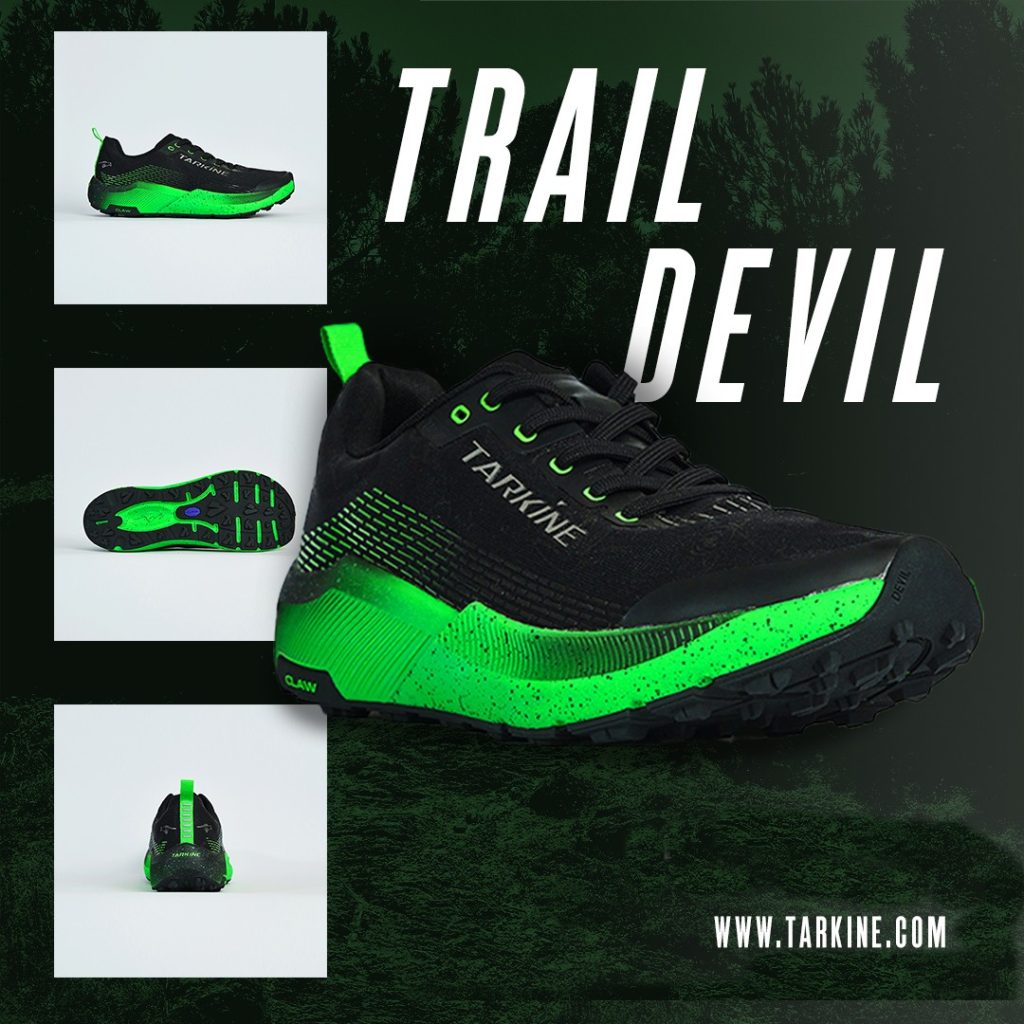 Ray Stewart of Jamaica was 26 and was already a seasoned professional, with seven years in international athletics. He had run 6th in the LA Olympic 100m behind Lewis as a 19-year-old and he had run third (later elevated to second, after Ben Johnson's gold was stripped) in the 1987 World Championships and he ran the Seoul Olympic 100m Final, straining a hamstring and limping home in 8th (later elevated to 7th). An explosive starter, he often led races in the first 50m, though he would sometime fade over the final 30m. In 1991, he was running very well. With a 9.97 PB, he was another serious threat to Lewis and Burrell.
Robson da Silva from Brazil was a 200m specialist who had won bronze behind Joe de Loach (USA) and Lewis in Seoul and was World Cup 200m Champion. He was the world's fastest in 1989 (19.96) and he was a consistent performer over 100m. Though he had a PB of 10.00, he was not expected to medal here.
Haitian-born Canadian Bruny Surin was 24 and the former long jumper was emerging as the heir apparent to his disgraced countryman Ben Johnson. He was a raw, powerful athlete, in the mold of Christie. Already good – he won a bronze behind Christie at the Auckland Commonwealth Games in 1990 – he was not yet a star. Things would eventually come together for Surin.
The preliminary rounds (24/8/91) provided plenty of action. Lewis shocked everyone with a wind- assisted 9.80 (+4.3) in the second round, finishing a metre up on Christie (9.90). Fredericks was flying also, winning his second-round heat in 9.89w. Burrell, Mitchell, da Silva, Surin and Stewart all qualified comfortably for the semis the following evening, though some favoured athletes, such as Daniel Sangouma (FRA) and Olapade Adeniken (NGR) looked out of form.
The semi-finals saw some fireworks. Lewis was brilliant, equalling his Championship record (9.93) in winning the first semi. He looked like he had plenty up his sleeve. He was over a metre in front of Fredericks (10.02). Surin (10.07) was third and da Silva (10.13) clinched the last position from semi-final
The second semi was almost as fast. Burrell ran 9.94 in front of Mitchell and Christie (both on 9.99). Stewart (10.03) qualified as the 6th fastest for the final in 4th.
The stage was set for something very special that evening. At the start, Lewis looked a little anxious behind the blocks. He had won 12 World Championship and Olympic gold medals, but he was under pressure from his close friend Burrell, as well as a few other competitors in this star-studded lineup. From lane 1, it was Surin, Stewart, Burrell, Christie, Lewis, Mitchell, Fredericks and da Silva in 8.
Conditions near perfect. It was warm, though not uncomfortable and the tailwind was just +1.2 m/s, well under the allowable +2.0 m/s. As the athletes stepped into their blocks at the starter's command, a hush settled over the stadium. In fact, there was a kind of hush all over the world, as a huge global television audience of millions sat with bated breath, waiting for the race of the century.
As the gun was fired, Mitchell looked like he got a flyer. In fact, his recorded reaction time off the blocks was 0.090, inside the IAAF's minimum mandated 0.10 reaction time limit, though no signal was sent to officials to call them back. Burrell and Stewart also started the race very quickly and both were up on Mitchell before halfway. At 60m, Burrell and Stewart shared the lead (a 6.41 split), with Mitchell 0.01 behind. Christie (6.44) and Lewis (6.46) were 30-50cm behind Burrell and Stewart, and Lewis looked out of the race.
It was here that Lewis's famous late-race surge began, and the long-striding Texan began to rapidly close in on his rivals. Burrell had his nose in front, but Lewis was at full-tilt and inching closer with every one of his huge strides. Lewis's splits indicated that he reached his top speed between 70m and 80m. He drew level with Burrell at 90m and, looking across at Burrell, realised he had it won. He crossed the line, arms aloft, a winner by 0.02. He shattered Burrell's world record by 0.04, running 9.86 and it was the biggest margin by which the world 100m record had been beaten since countryman Jim Hines's Olympic Final win in 1968.
Burrell ran 9.88 for silver and improved his best by 0.02. Dennis Mitchell ran a lifetime best of 9.91 to snatch the bronze. Christie, perhaps a little disappointed to miss a medal, had run very well, finishing 4th in 9.92, breaking his UK national, European and Commonwealth record by 0.05. Fredericks set a new African record in 5th with his 9.95 and Ray Stewart (6th) broke the Jamaican and Caribbean record with 9.96. Da Silva and Surin were clearly outclassed, but not disgraced, finishing 7th and 8th respectively, da Silva in 10.12 and Surin 10.14.
For the first time ever, six men had broken 10 seconds in a 100m race, something that is usually only seen at major championships, some 30-odd years later, despite super spikes and faster tracks. This was a major highlight of the Championships – a moment in history.
It was not quite the highlight though, as Lewis's battle with compatriot Mike Powell in the long jump was clearly the outstanding event of these third World Championships.
In one of the most gripping contests in the sport's history, Lewis produced 4 leaps (2 legal) over 8.80m. He jumped 8.83w, 8.87, 8.84 and a wind-aided 8.91, which beat Bob Beamon's fabled 8.90 from Mexico City in 1968 and put him in a commanding lead though the +2.3 wind meant it wasn't a world record.
Under pressure, Powell produced an incredible 8.95 in round 5 to break Beamon's 23-year-old record and hand Lewis his first defeat in a decade.
Dave Culbert, the athletics administrator, commentator and multiple board member – basically, the Eddie McGuire of athletics in Australia – was a finalist in the long jump and, while trying to focus on his own jumping, was awestruck in seeing Lewis and Powell go at it and he recalled the electric atmosphere in the stadium that night. Culbert was 6th (8.02).
Lewis finished his Championships with a win in the 4 x 100m relay. He joined Mitchell, Burrell and Andre Cason to win gold in a new world record of 37.50. He ran a brilliant anchor leg, to win his 7th World Championship gold medal. It was another very successful event for the King.
Burrell went to the Olympics the following year, but was outclassed by Christie. He ran a disappointing 5th in the 100m final, though he was consoled with another relay gold and world record (37.40) with Lewis, Mitchell and Marsh.
It was a tough next few years for Burrell. He struggled with niggling injuries and his form was up and down. He was part of another World Championship relay win at Stuttgart in 1993, after a great battle with the British and Canadians. In 1994, he was running very well and broke Lewis's world record in Lausanne, running 9.85.
He was unable to maintain this great form however. He missed the 1995 World Championships and the 1996 Olympics and by 30, he was done and made a decision to retire. He turned to coaching with great success, helping many fine athletes at his alma mater, Houston. He has since moved to Auburn University.
Dennis Mitchell won the bronze at the Olympics in Barcelona and was a consistently high-level performer over the '90s, winning races in the US and Europe. He ran 4th in Atlanta in '96 and won in Milan (9.91) later that season, equalling his PB. In 1998, he tested positive for elevated levels of testosterone, and offered the absurdly implausible excuse that it was due to a combination of 5 beers and an extended amorous liaison with his fiancee.
Mitchell transitioned to coaching and was also linked to drug takers in his new career. He apparently introduced Marion Jones to Trevor Graham, known for his involvement with PEDs for years and Mitchell has also coached notorious drug cheat, Olympic and world champion Justin Gatlin. Mitchell has, despite these shady associations, remained in coaching with varying degrees of success.
Between 1992 and 1994, Linford Christie became the world's premier 100m runner. He dominated the Barcelona Olympic Final in '92. He ran brilliantly, but also won the mental battle. As the camera panned across the finalists before the start, you see an anxious Frankie Fredericks, a jittery, nervous-looking Dennis Mitchell and Leroy Burrell with a deer-in-the-headlights expression, looking overawed by the occasion. This contrasted markedly with the ultra-cool exhibited by Christie, as he stood still, eyes ahead, unblinking, totally focused on the job at hand. It seemed that there were a few in the race who thought they might be able to win, and one man who knew he was going to win. Christie captured the crown coveted by every sprinter in the world, winning easily, more than half a metre up on Fredericks (9.96 to 10.02)
He was similarly dominant in Stuttgart in 1993 (World Championship gold, European record, 9.87). He retained his Commonwealth (GR 9.91) and European (10.15) titles in 1994, to complete a 'Grand Slam' of major 100m titles.
From mid-1995 onwards, he struggled. At almost 35, he ran 20.25 to break the world indoor 200m record in early '95, but was 6th in the World Championship 100m final, as a new champion – Canada's Donovan Bailey – arrived to claim Christie's title. While Bailey celebrated, Christie lay prostrate on the track, having injured his hamstring.
In 1996, Christie defended his Olympic title. He was below his best, but gave a good showing in the quarters and semis. In the Atlanta final – which included Bailey, Fredericks, Mitchell and a rising star, Ato Boldon (TRI) – Christie was charged with two false starts and was disqualified. Sensationally, the reigning champion was out. What followed was a display of unbridled petulance from Christie, which drew heavy criticism from the press.
Christie stood his ground, claiming he didn't move before the gun and he refused to leave the track. Boos began and eventually, Christie moved away from the start after several tense minutes.
The final was, despite the disruption, an absolute cracker. Bailey produced a phenomenal late-race surge, to blow by favourite Fredericks and add an Olympic gold to his world title. Bailey's 9.84 was a world record and he beat Fredericks by 0.05. Boldon was third in 9.90.
Christie jogged down the home straight after the race, waving to the crowd and went back to the mixed zone, where he was confronted by a livid Boldon, who accused Christie of ruining his focus. Fredericks tried to get between the two and he was joined by American sprinter Jon Drummond, who was shocked at Christie's behaviour and was the level-headed voice of reason and helped calm Christie and Boldon.
Linford Christie retired the following year and became a coach. In early 1999, Christie was still training with his athletes and decided to take on a challenge from one of his athletes. Could he still run 6.70 for 60m? He entered an indoor race in Dortmund and ran 6.57 at almost 39. After being called to doping control, he subsequently tested positive for nandrolone.
Though he protested his innocence and took extensive legal action, this positive test ended his comeback and cost him millions, as his sponsors – Puma being chief among them – parted ways with Christie. The positive drug test left an indelible stain on Christie's legacy. He continued to coach, guiding stars like Darren Campbell and Katharine Merry to some outstanding results. He failed to gain accreditation for London 2012 and was prevented from running the torch relay in his home city Olympics. He still resents the way he was so publicly shunned.
Christie continues his involvement in the sport, and is still respected by many. He is, however, still persona non grata in the upper echelons of athletics. His doping and his perceived egotism and occasional boorishness have cost him many opportunities.
Frankie Fredericks became a major star after Tokyo. He won silver in Tokyo behind Michael Johnson (USA) and won silvers in the 100m and 200m in Barcelona. He again took home two silvers in Atlanta. He was second to Bailey, as mentioned, and he ran an incredible 19.68 in the 200m, yet was beaten by almost 4 metres. Johnson's epic 19.32 world record was probably the highlight of the Games and was Johnson's finest career performance.
Fredericks was 1993 World 200m Champion and he won silver in the 200m in the 1995 and 1997 World Championships. He won 2 Commonwealth golds and the World Indoor 200 in 1999. His 19.92 world indoor 200m record run in 1996 still stands and Fredericks was still running sub-20 seconds into his mid- 30s.
He was unlucky to run in the Lewis/Christie/Johnson/Burrell/ Bailey era and had the misfortune to be injured in 2000, as he most likely would have won the Sydney Olympic 200m if healthy. He also strained a hamstring before the 1999 World Championship 200m Final, another race he was likely to win.
Fredericks went on to a career in business and has been a public speaker and consultant. He also set up a non-profit to aid young athletes.
A man known for his unimpeachable integrity, Fredericks was nonetheless embroiled in a bribery scandal in 2017. He had taken almost $300,000 from Papa Massata Diack, son of disgraced former IAAF chief Lamine Diack and he was implicated in a corruption inquiry for the bidding for the 2016 Olympic Games.
He had been on a couple of IOC committees – the 2024 Olympic bid evaluation committee and the taskforce looking into doping in the Russian Federation – from which he was forced to step down.
He continues in his other businesses and claims complete innocence in the scandal. "All I want is for my name to be cleared", said Fredericks. Despite his issues, he is still well-regarded throughout the athletics world.
Ray Stewart never reproduced his form from Tokyo, though he made the finals of the 100m at the 1992 Olympics and the 1993 and 1995 World Championships. He was also a successful relay runner, winning minor medals at the Olympics, World Championships and Commonwealth Games. Stewart also won some big NCAA races during his college career.
He went on into coaching and though successful with college and professional athletes, his reputation was tarnished by his association with dopers like Jerome Young, a World Championship relay medallist. He was banned permanently in 2010 after being found guilty of obtaining PEDs for his athletes.
Robson da Silva was 4th in the Barcelona 200m final in 1992 and he retained his World Cup title. He had further success in the South American Championships, though never regained his form from the late '80s. He soon retired after a distinguished career. He was among a group of top Brazilian athletes of the '80s and '90s (Ronaldo da Costa, Joaquim Cruz, Jose Barbosa et al) who helped popularise the sport in Brazil.
Da Silva is a big media figure at home and works for SporTV, as well as being a fitness guru to many, and he has been advising athletes and amateur fitness enthusiasts for decades.
Bruny Surin, as mentioned, went on to run fourth in the Olympic 100m 1992, then was fifth in Stuttgart 1993, where his Canadian team won a World Championship bronze in the 4 x 100m relay. Surin won a silver behind compatriot Donovan Bailey in the 1995 World Championship 100m final. Bailey and Surin then joined Glenroy Gilbert and Rob Esmie to beat the Australian team (Paul Henderson, Tim 'Jet' Jackson, Steve Brimacombe and Damien Marsh) in the 4 x 100m.
The Canadian quartet pulled off another great win in Atlanta 1996. They beat the USA team by almost half a second and they won the World Championships sprint relay again at Athens 1997.
Surin produced his finest career performance two years later at the Seville World Championships, when he pushed champion Maurice Greene to within 0.01 of his world record to win silver in 9.84, which was one of the fastest of all time and equalled the national record of Donovan Bailey.
In Sydney 2000 and at home in Edmonton for the World Championships in 2001, he suffered injuries and he limped off the track in pain and the constant injuries forced his retirement. He came back to break the Canadian Masters (40-44yrs) 50m record. He is an author and administrator and has been selected as Canada's Chef de Mission for the Paris Olympics.
Carl Lewis went on to win three more Olympic gold medals in the long jump and relay, as well as winning bronze in the 200m and a gold in the 4 x 100m relay in Stuttgart 1993. His final Olympic gold was in the long jump, where he produced a clutch 8.50m jump to win on home soil in Atlanta and he ran for one more season. In 1997, he ran some exhibition races in the US, Europe and Australia, which gave Lewis a chance to say goodbye to his legion of fans.
There were controversies throughout Lewis's illustrious career, however. His four gold medals in LA in '84 was a magnificent achievement, though Lewis's aloof manner and perceived arrogance rubbed some the wrong way. He was criticised after winning the long jump final. After posting 8.54m in the opening round, 30cm ahead of Gary Honey (AUS), he had a second-round foul and passed on his final four jumps. Lewis reasoned that there was a scheduling clash with the 200m heats and he wanted to conserve energy. It was an act which rankled his rivals, particularly the silver medallist Honey, who regarded it as openly contemptuous of his fellow competitors.
Lewis was often mocked for his questionable fashion sense, his ridiculous hairstyles and his effete manner. Daley Thompson (GBR), the world and Olympic champion decathlete, was seen at the LA Games with a t-shirt which posed the question: "IS THE WORLD'S SECOND-BEST ATHLETE GAY?" – clearly a thinly-veiled reference to Lewis.
He was seen as a poor loser on occasion. This had an impact on his marketability to major sponsors and probably cost him some lucrative deals. He was also accused of undermining his teammates during the 1996 Olympic Games, where he lobbied for himself to be included in the 4 x 100m relay team, even though he failed to qualify for the team in the trials. There was controversy over a positive test for pseudoephedrine during the 1988 Olympic Trials, though he was cleared, because the US Olympic committee deemed that the use was inadvertent.
After retirement, Lewis has done some singing and acting, with not much success. He has been seen in some abysmal TV movies and his vocal stylings are not likely to win him a Grammy any time soon. He has made forays into politics, with little success. He's also raised a son, Bakim, who has become a singer-songwriter and lives in Houston. Carl Lewis has maintained his association with athletics as an assistant coach at Houston and thoroughly enjoys helping young athletes fulfil their dreams.
With his record of 10 Olympic medals (9 gold), 10 World Championship medals (8 gold) and his numerous other big wins, plus his world records, Lewis is one of the sport's most decorated athletes.
It was in that 100m race on a warm August night in Tokyo 32 years ago that we saw a legend at his very best and the memory of that amazing race lives on.
World Championships 1991 – Men's 100m Final:
Wind: +1.2m/s
Frederick Carlton 'Carl' Lewis (USA) 9.86 WR
Leroy Burrell (USA) 9.88 PB
Dennis Mitchell (USA) 9.91 PB
Linford Christie (GBR) 9.92 AR
Frankie Fredericks (NAM) 9.95 AR
Raymond Stewart (JAM) 9.96 NR
Robson Caetano da Silva 12
Bruny Surin (CAN) 14
The author would like to thank Athletics Weekly, the BBC, World Athletics.org, O Globo – Noticias Internacionais e Brasilierais, The Guardian Online, Track and Field News, The Cape Times, Duncan McKay, The late Mel Watman and the late John Rodda