In an eagerly awaited announcement, the Bank of America Chicago Marathon revealed a stellar cast of elite runners set to compete in this year's edition of the prestigious race. The list boasts an array of top-tier talent, featuring notable names like Ruth Chepngetich, the two-time defending champion from Kenya with an impressive personal best of 2:14:18 (#2 all-time). Joining her are Sifan Hassan, the reigning London Marathon champion, and Emily Sisson, the American record holder who blazed a trail with her remarkable time of 2:18:29 in Chicago last year. Mark October 8 on your calendars because this thrilling marathon promises an outstanding demonstration of athletic talents.
In the following weeks and months, the remaining participants of the race will be announced, creating heightened anticipation. Ruth Chepngetich and Emily Sisson, both eager to showcase their speed, express their aspirations. Chepngetich, who fell short of the world record by a mere 14 seconds in the previous year's competition, confidently conveyed to the race organizers that she is planning to defend her title and improve her time. Meanwhile, Sisson, who impressively set a new American record in the half marathon with a remarkable time of 66:52 in Houston back in January, aims to achieve a personal best in her last marathon before the US Olympic Marathon Trials on February 3 in Orlando.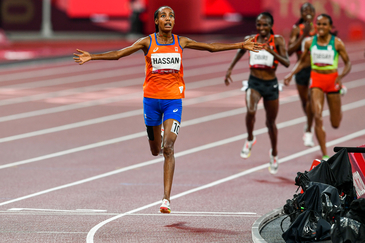 Hassan faces a demanding schedule, with only six weeks separating the conclusion of the World Championships on August 27 and the Chicago Marathon. Remarkably, she plans to participate in both events, although the specific track events she will compete in at the World Championships in Budapest have yet to be announced. However, the limited time frame is not Hassan's primary concern.
Before the London Marathon, Hassan adopted a unique training regimen, incorporating elements that had propelled her to Olympic gold in the 5,000 and 10,000 meters. Additionally, she persisted with her training during the holy month of Ramadan. While the six-week turnaround poses a challenge, Hassan's exceptional form in the 5,000 and 10,000 meters by August should provide a solid foundation for a noteworthy marathon performance in October, despite the abbreviated preparation period.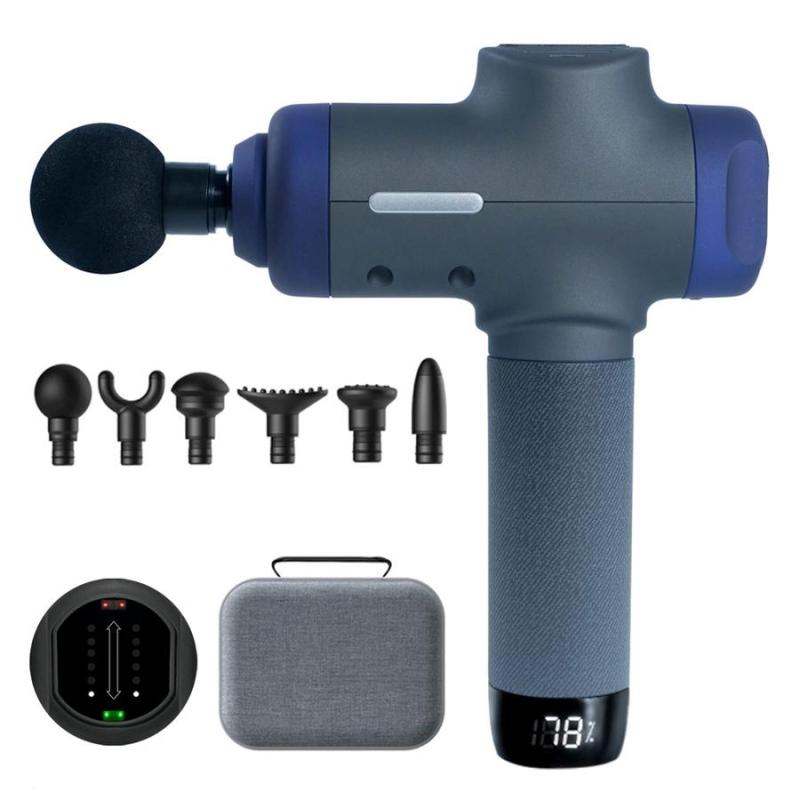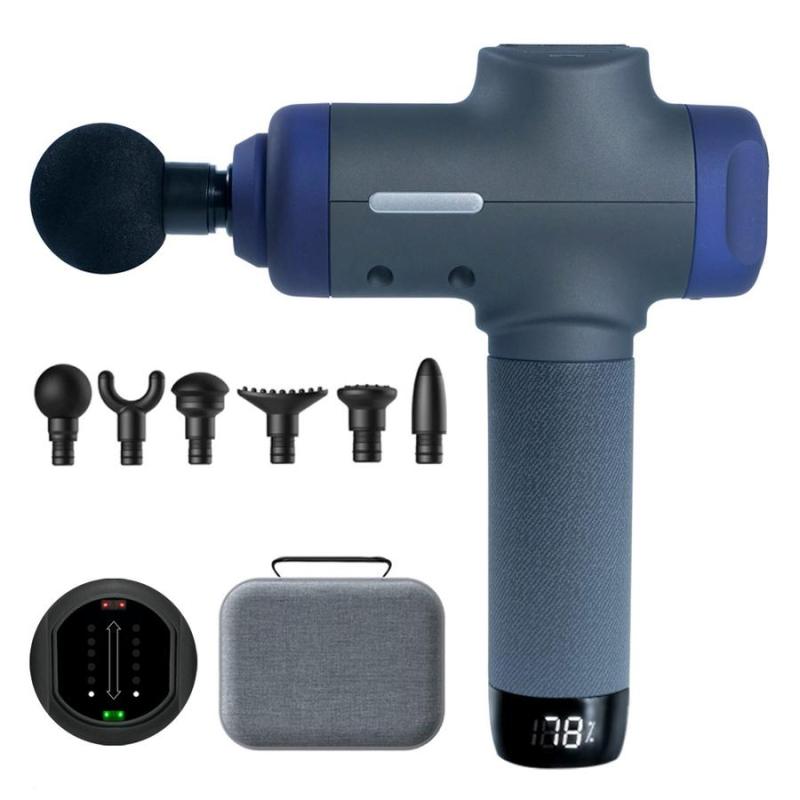 Nonetheless, Hassan may encounter a substantially different race in Chicago compared to her triumph in London last April. In London, despite conquering an exceptional women's marathon field, the winning time of 2:18:33 was relatively sluggish. Since 2016, only one London Marathon has witnessed a slower winning time: Brigid Kosgei's 2:18:58 in 2020, during a downpour on a different course. Notably, the final miles of the London Marathon was surprisingly lackluster, with the 25th mile completed in 5:39 and the 26th mile in 5:56.
In stark contrast, the previous year's Chicago Marathon presented an entirely distinct challenge. Chepngetich set an astonishing pace, conquering the first half in 65:44 and ultimately finishing with an extraordinary time of 2:14:18, securing the second-best time in history. A winning time of 2:18:33 favors track runners with limited marathon-specific training, while a time of 2:14:18 truly tests one's marathon readiness. If Chepngetich keeps up her level of fitness from the previous year, she'll probably set the pace once more, but perhaps with a little more caution, testing Hassan's stamina across the taxing 26.2-mile course. Given that Chepngetich's pacing concerns prevented her from breaking the world record last year, Hassan may have few options in such a situation. It is unlikely that anyone will be able to match Chepngetich if she turns in a flawless 2:13 in October.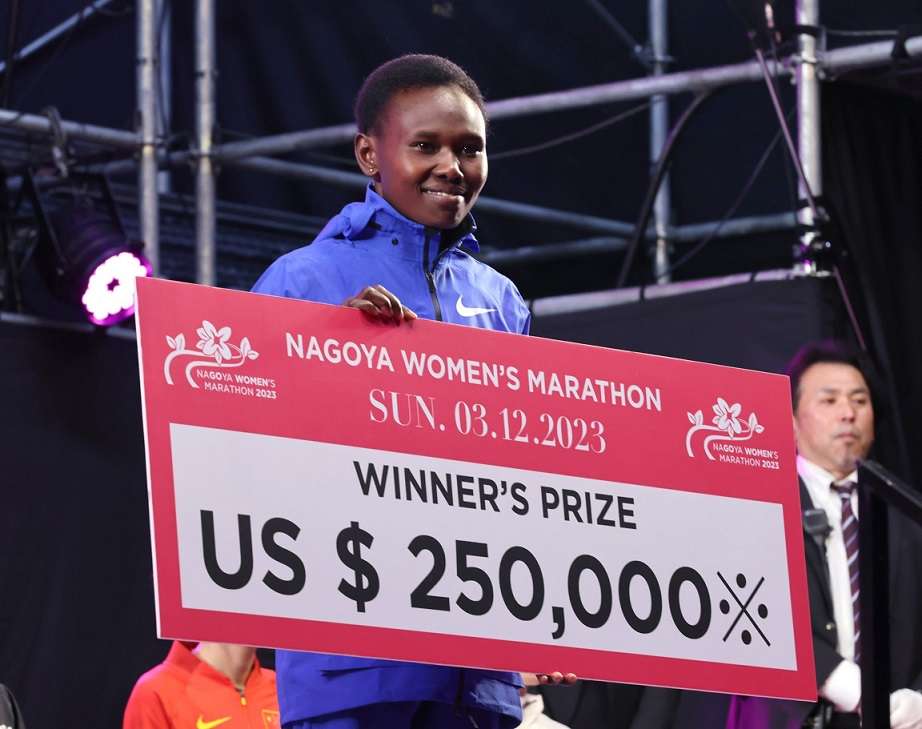 Of course, these speculations remain hypothetical for now. There is a possibility that Chepngetich could encounter an injury or display diminished strength compared to last year, as evidenced by her recent victory in Nagoya with a time of 2:18:08 in March. Furthermore, weather conditions could play a pivotal role. Warm temperatures are reminiscent of 2021 when Chepngetich commenced the race in 67:34 but struggled to finish in 74:57, which could significantly impact the outcome. With temperatures soaring and the dew point reaching 63, Chepngetich prevailed with a time of 2:22:31. While several scenarios exist where Hassan could emerge victorious, an ideal setting for a world record attempt appears improbable.
A minor point of curiosity arises from Hassan's decision to forgo the New York Marathon. It is customary for athletes to participate in the Olympics or World Championships before heading to New York for the iconic marathon. Opting for the Chicago Marathon instead, Hassan gains an additional four weeks to prepare (10 weeks in total compared to 6). Furthermore, Chicago's flat course provides an opportunity for a personal best, unlike the challenges posed by a hilly marathon.
The spotlight will also be on Emily Sisson as she once again eyes an American record, while a multitude of talented American runners are expected to join her on this quest.
Sisson's remarkable performance in Chicago last year shattered Keira D'Amato's nine-month-old American record by an astounding 43 seconds. Although an injury forced her to withdraw from the London Marathon in April, Sisson made an inspiring comeback, completing the New York Mini 10K on June 10 with an impressive time of 31:16. Therefore, it is highly plausible that she could further enhance her American record of 2:18:29 come October.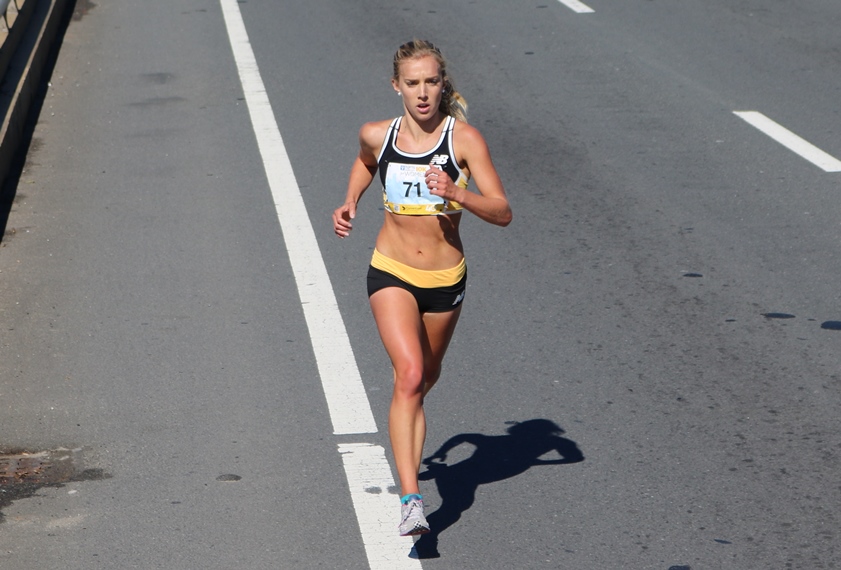 However, Sisson may not be the sole contender for American glory. Given the relatively tight schedule between the New York Marathon and the Olympic Trials, spanning a mere 13 weeks, it is expected that many top American marathoners will opt to compete in the Chicago Marathon. Emma Bates, who delivered a superb time of 2:22:10 and secured fifth place in the Boston Marathon in April, has hinted at her intentions to target the American record this fall. Nevertheless, her participation in any major fall marathon remains unconfirmed.
Anticipation is mounting as the Bank of America Chicago Marathon promises a clash of extraordinary talent and an enthralling display of athleticism. With a lineup featuring renowned champions and rising stars, this marathon is poised to captivate running enthusiasts worldwide.