By Len Johnson
Sometimes it is only in defeat that you realise how good an athlete is. In the case of Shelly-Ann Fraser-Pryce, that should be how great.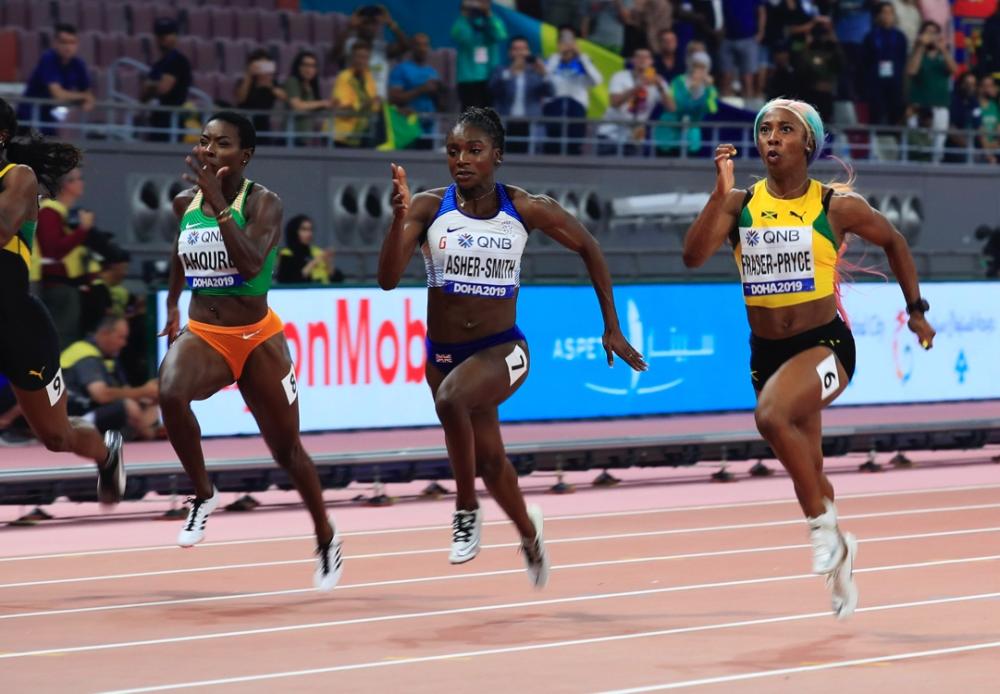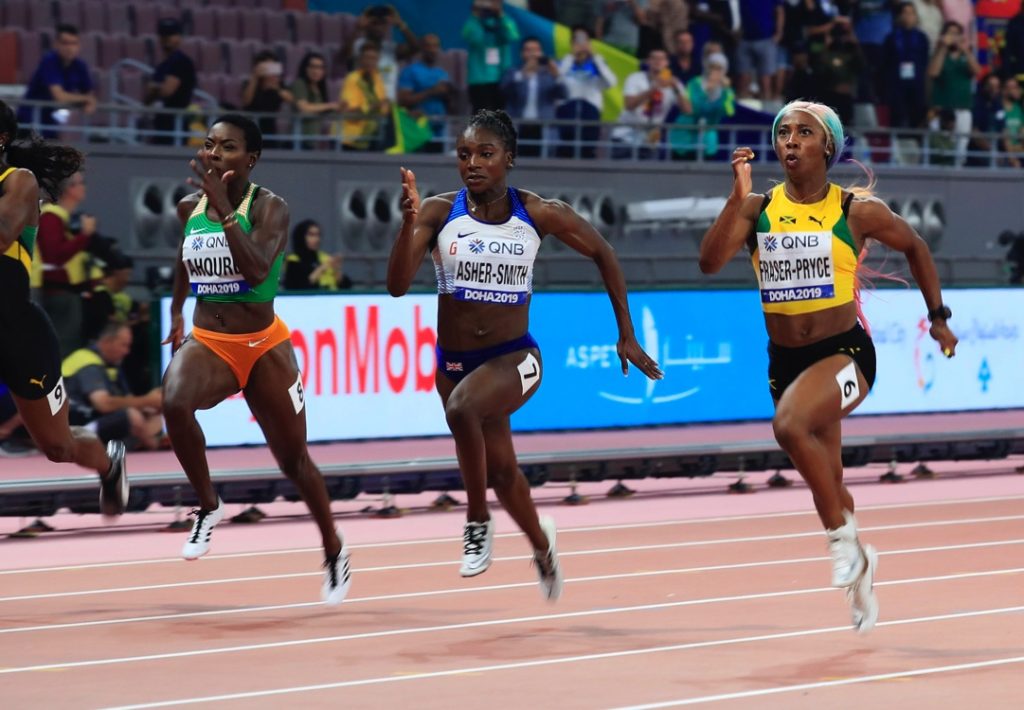 Fraser-Pryce was bidding for a sixth gold medal in the 100 metres at the world championships in Budapest. She did not achieve that, taking a mere bronze medal in the final behind Sha'Carri Richardson of the US and Fraser-Pryce's Jamaican teammate Shericka Jackson.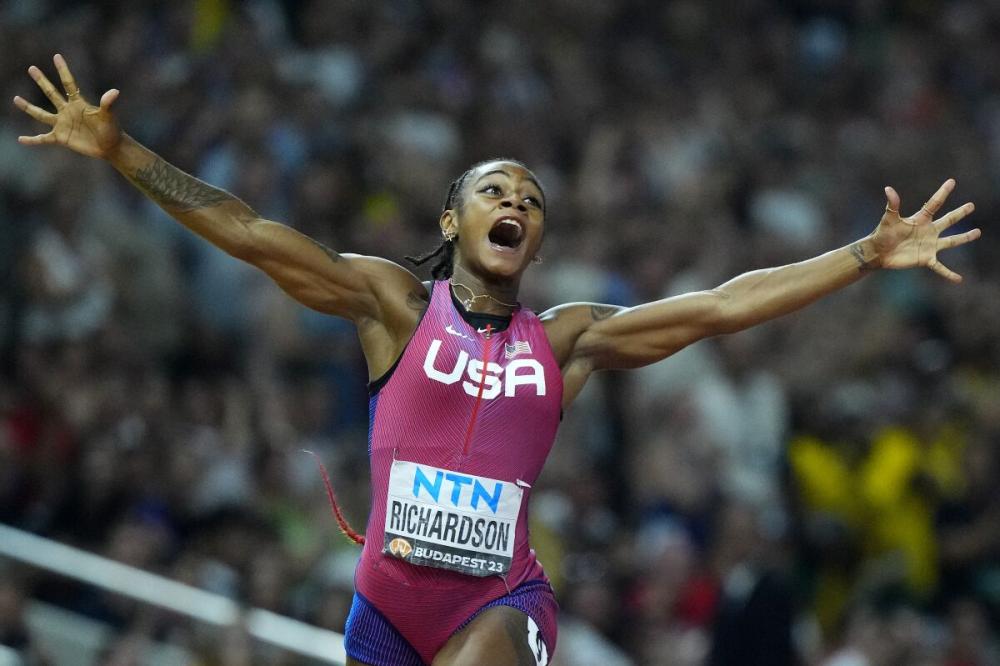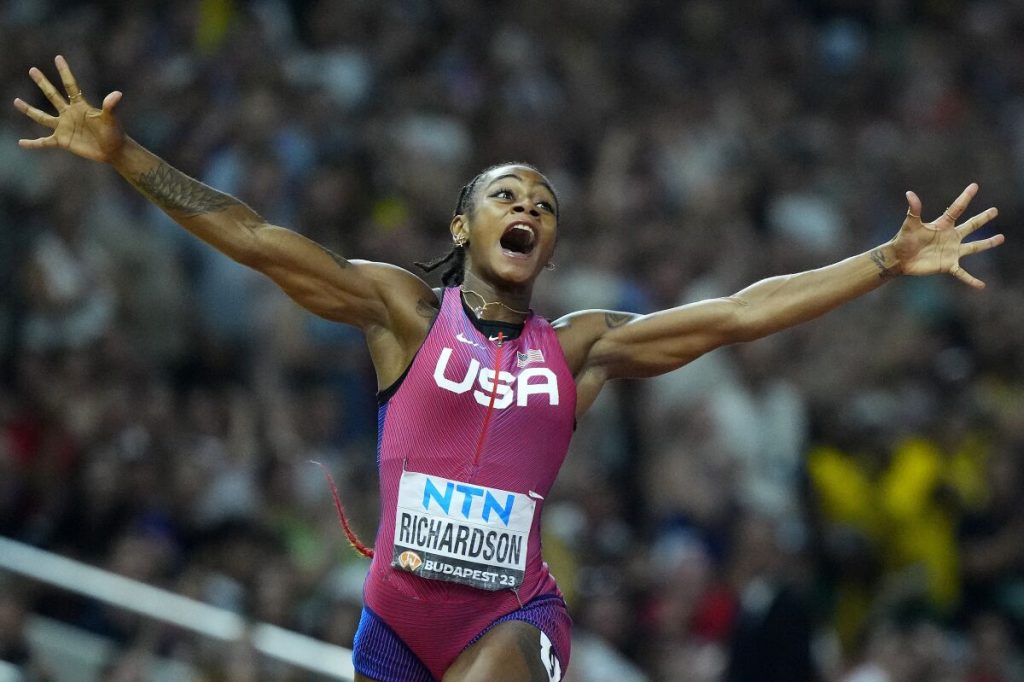 It took performances of the highest order to beat Fraser-Pryce. Richardson ran a championships record, and personal best, 10.65 seconds; Jackson a season's best 10.72. Fraser-Pryce ran a season's best of 10.77 to take the bronze medal. For 60 metres it had seemed to be a battle between Fraser-Pryce and Jackson for the gold medal but Richardson out in lane nine after finishing third in her semi, and possibly overlooked by the pair, was a clear winner at the line.
Fraser-Pryce used her defending champion wild-card to gain entry into the 100 in Budapest. She may have been the highly publicised winner of a sprint at her toddler son's kindergarten picnic earlier in the year, but a knee injury severely restricted Fraser-Pryce's preparation. She ran the 200 at the Jamaica Trials, recording 22.26 behind Jackson's 21.71. In terms of 100 metres, however, Fraser-Pryce had just two runs coming into Budapest, a 10.83 win in Madrid and a 10.82 win in Lucerne.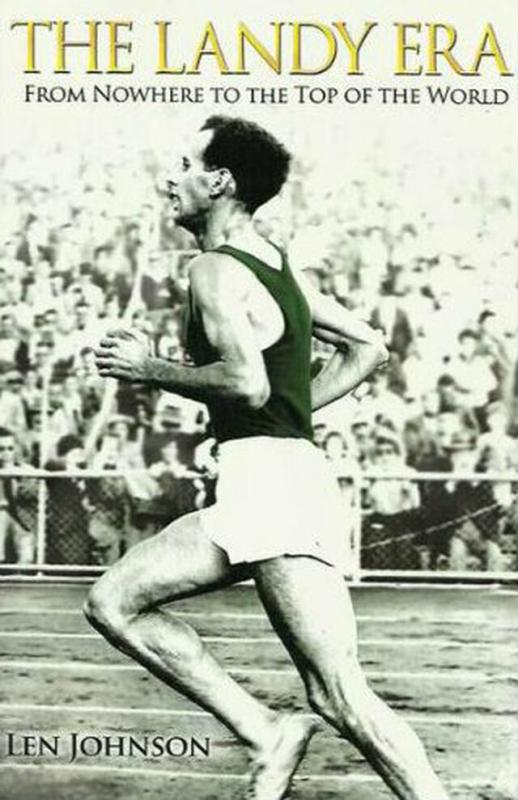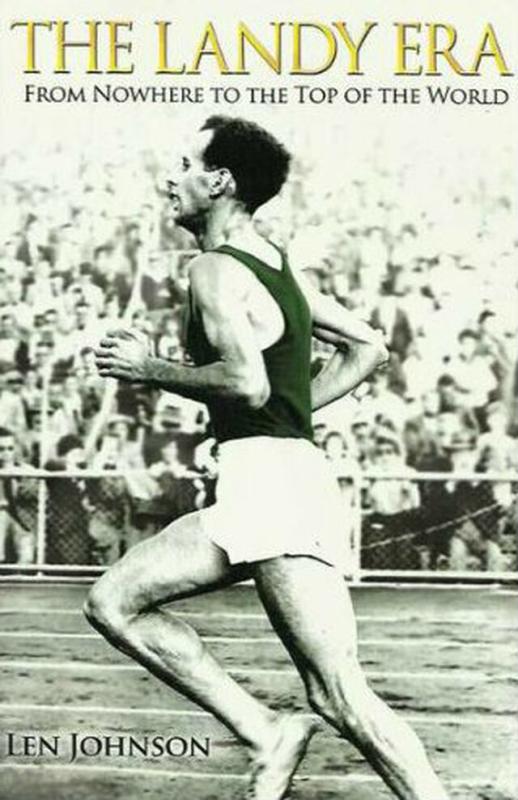 Once again Fraser-Pryce produced her best in a world championships final. For the first time in eight world championships finals starting with Berlin in 2009, it was not enough to win. Fraser-Pryce won in Berlin, Moscow, Beijing, Doha and Eugene, ran only the relay in Daegu in 2011 and did not compete in London in 2017.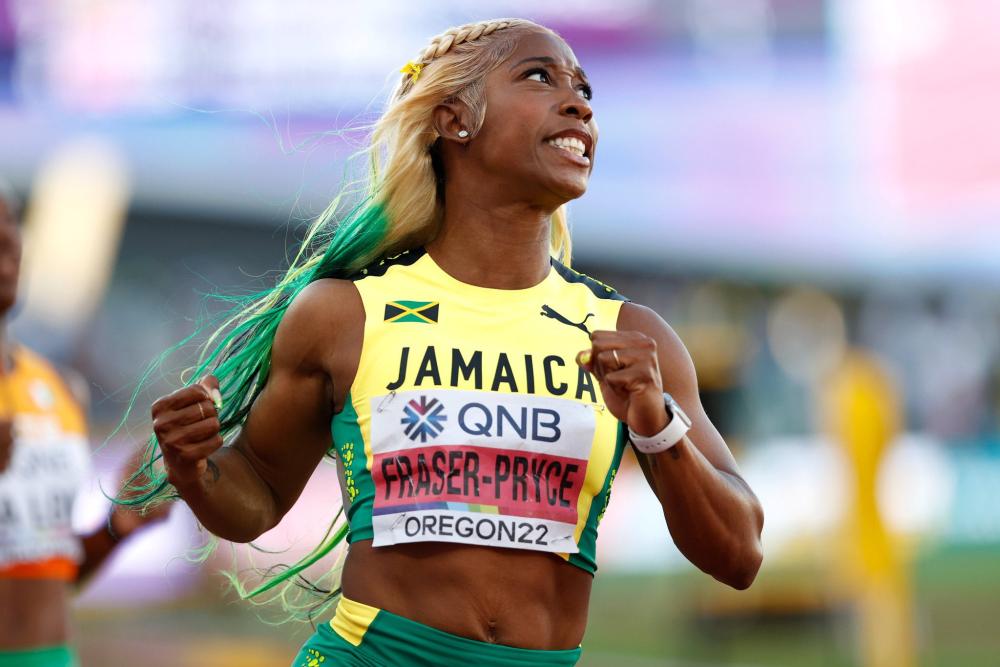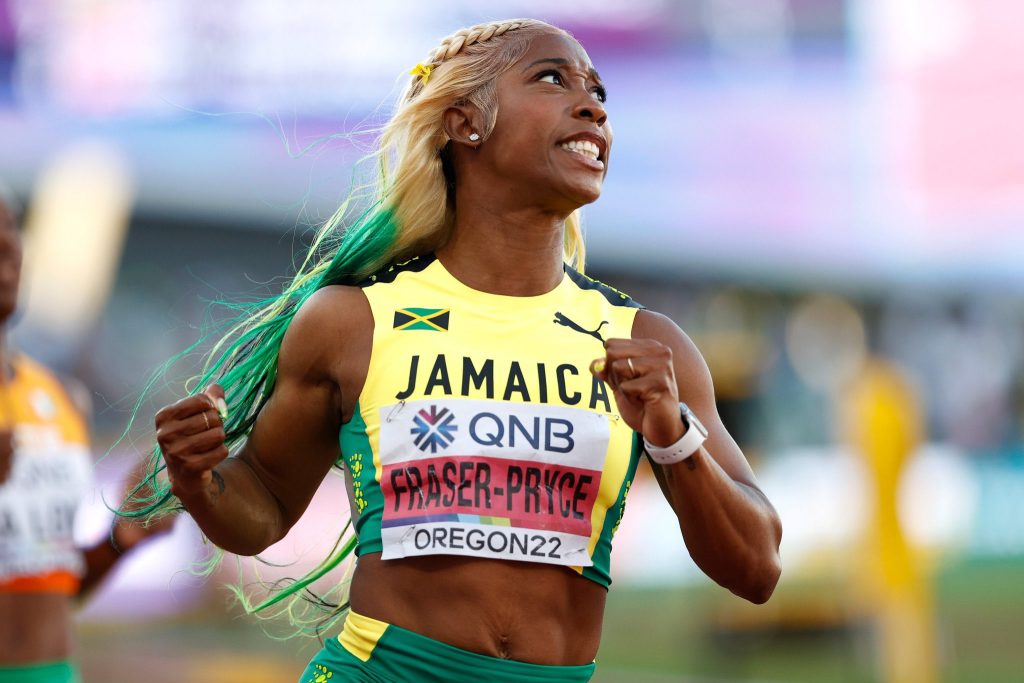 During that same period Fraser-Pryce has been Olympic 100 champion in Beijing 2008 and London 2012 and bronze medallist in Rio in 2016. At world championships she has won 10 gold medals, five silver and one bronze, including relays, and six, one and one individually. Her overall Olympic medal tally is three gold, four silver and one bronze, with two gold and three silver being individual medals.
Fraser-Pryce competed in her first world championships in Osaka in 2007 a few months short of her 21st birthday, picking up a silver medal as a member of the Jamaica 4×100 relay. She is now a few months short of 37 and, at the very least, close to the end of her glittering career – not that any of us spectators are showing her the door just yet. Selfishly, we want a few more years yet.
If Budapest23 does prove to be Fraser-Pryce's last world championships, however – or last as a medal contender – it will be rather fitting that she goes out in the same way as Usain Bolt, with a bucketful of medals and running at her best against the best.
For so long Bolt and Fraser-Pryce ran in parallel. Bolt made his first championship in the Athens 2004 Olympics, but from Beijing 2008 to London 2017 they were the dominant forces in world sprints. Bolt's swan song was a bronze medal in the 100 metres in London behind Justin Gatlin and Christian Coleman. Fraser-Pryce, of course, has gone on a little longer but may also go out as a bronze medallist.
Bolt stole the limelight with his world records – in both the 100 and 200 at both Beijing 2008 and Berlin 2009 – along with his gold medals. Fraser-Pryce and her contemporaries had the imposing records of Florence Griffith-Joyner confronting them.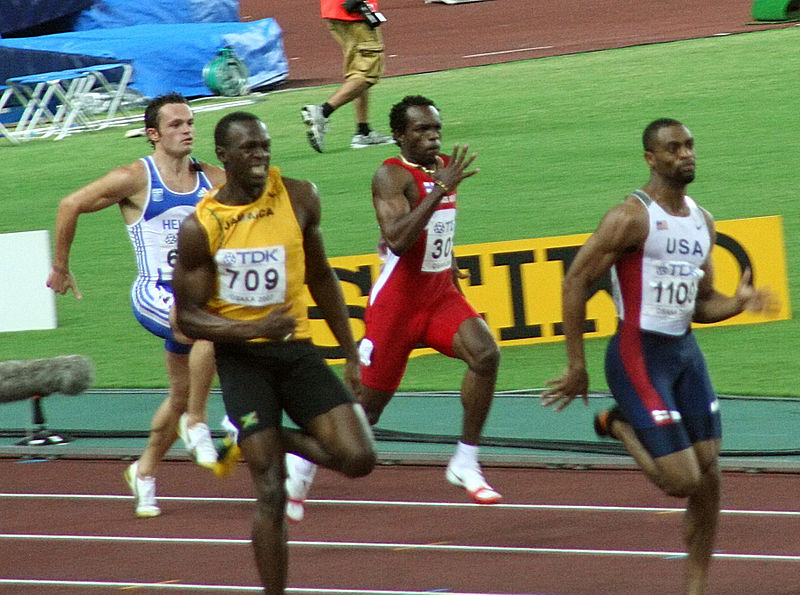 Despite that, Fraser-Pryce compiled the most imposing series of times ever in 2022 running 10.67 or faster on no fewer than seven occasions. Elaine Thompson-Herah, the Rio 2016 and Tokyo 2020 Olympic 100 and 200 champion, shades Fraser-Pryce on the all-time list – 10.54 to 10.60 behind Griffith-Joyner's 10.54 – but Fraser-Pryce dominates in depth. Of the 21 performances faster than 10.70, Fraser-Pryce has nine, followed by Thompson-Herah with four, Griffith-Joyner three, Carmelita Jeter two and Richardson, Jackson and Marion Jones one apiece.
Of course, take out Griffith-Joyner's 10.49 world record in the quarter-finals at the US 1988 Olympic Trials, which was almost certainly wind-assisted, and Thompson-Herah and Fraser-Pryce are the fastest two women ever (FloJo's next fastest time was 10.61 in the final of the Trials). For longevity, of no other reason, that is a better measure of the careers of the three fastest women ever.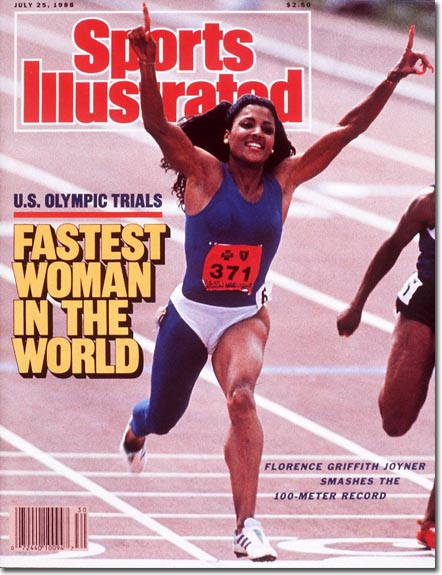 And while we talk of appropriate farewells (Bolt) and appropriate farewells if indeed it is a farewell (Fraser-Pryce), let's not forget the man who had his umpteenth farewell race in a London 10km last weekend and is planning his umpteenth and one farewell in this weekend's Great North Run.
We speak, of course, of Mo Farah – Sir Mo Farah as he will be billed – who also bid an appropriate farewell to championship track racing at the London 2017 world championships. Farah won 10 world championship and Olympic distance races in succession starting with the 5000 metres in Daegu in 2011 (after he had lost the 10,000 to Ethiopia's Ibrahim Jeilan in a desperate finish).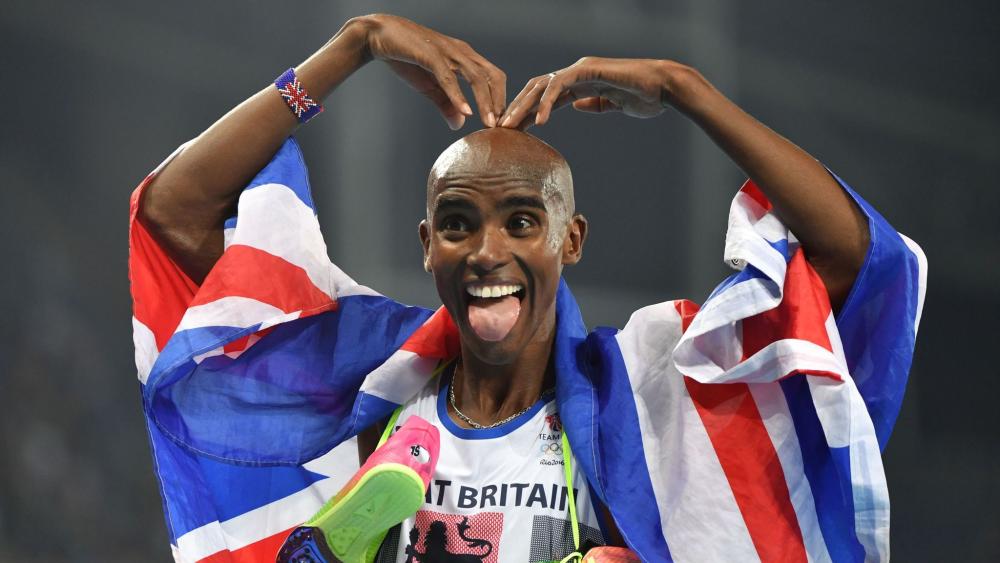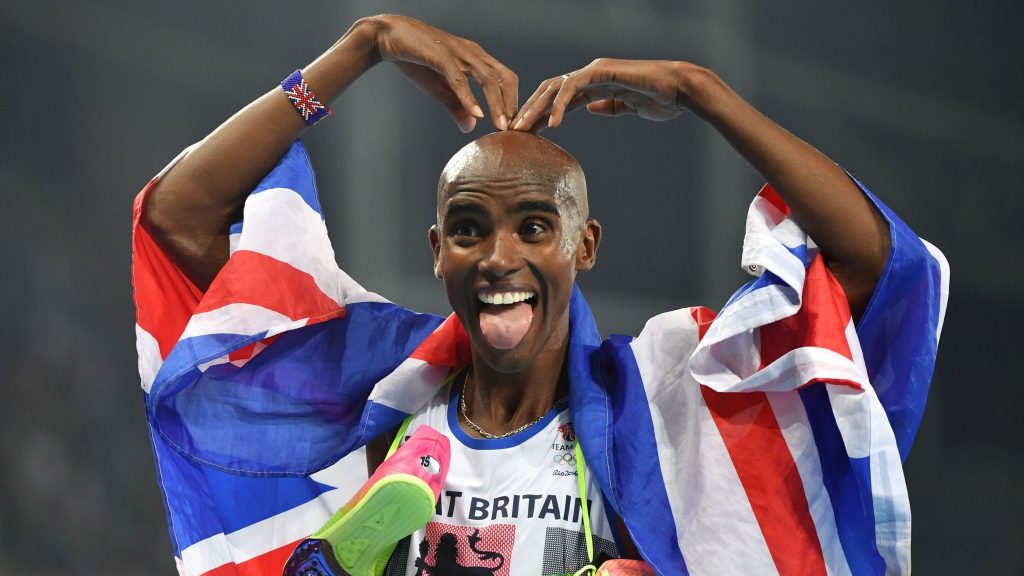 After that it was London 2012 – double; ditto Moscow 2013, ditto Beijing 2015 and Rio 2016. London 2017 seemed headed the same way after Mo saw off the challenge of young gun Joshua Cheptegei in the 10,000, but Ethiopia's Muktar Edris beat him in the 5000.
From the 100 to the 10,000 metres, if you're going to go out, racing at your best against the best of your rivals is a pretty good way to do it.