"I think this 8km hill has been a little secret in my preparations over the years."– Ben St Lawrence
The Australian 10,000m record holder Ben St Lawrence is as close to Australian running royalty as they come. With the respect and admiration of the Australian running community behind him, St Lawrence has carved out a career that has seen him compete at multiple major championships; including the Olympics, Track World Champs and World Cross Country Champs. Now turning his focus to the marathon, in just his second hit-out he lowered his PB to 2:14, and the Tokyo Olympics is firmly within his grasp.  Runner's Tribe caught up with Ben to chat mainly about his training specifics and how it's changed to tackle the longer distances.
Ben, what has changed in terms of how you approach training over the years?
One of the main changes is I just do two sessions per week now, compared to three back when I was at my peak over 10,000m.  The third session I've replaced with a medium long run of 80-100 minutes.
I feel this change is helping with my longevity and injury management.  When I was doing three sessions per week, I felt like I was always on the edge and having setbacks with niggles.
Moving up to the marathon I feel as though this twice weekly structure has a lot of benefits, it allows me to recover from the two really intense sessions, plus it helps boost my mileage.
In terms of sessions; I'm still doing a lot of the same stuff as always such as fartlek and longer repetitions.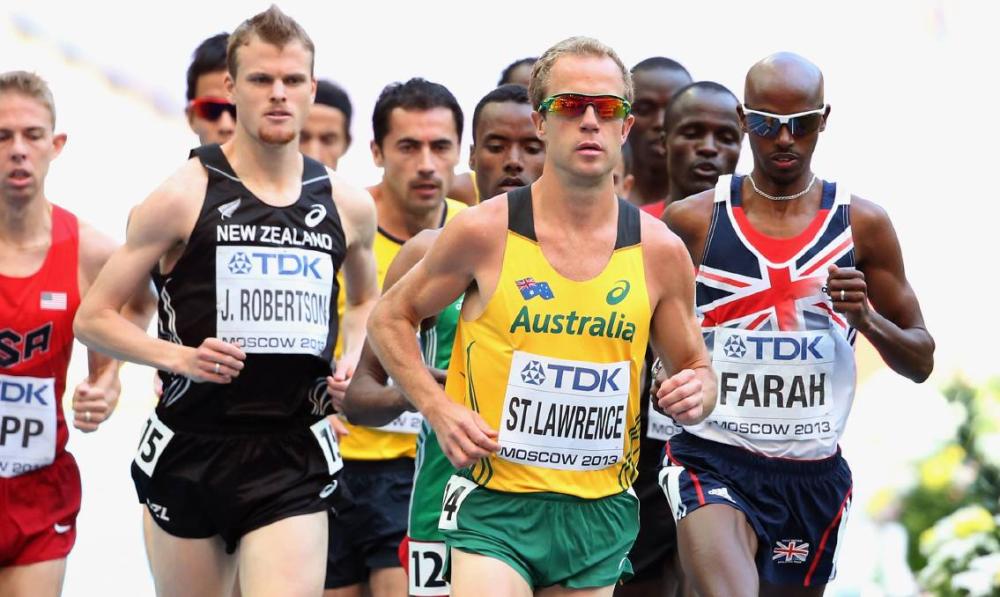 In the past you have spoken about taking your easy days really easy. Is this something you still do now that you are on two sessions per week?
Yeah, I never feel the need to chase times on the easy days.  I might start off at 5:00 minute per km pace and end up at 4:30 pace.  It's all about absorbing the training from the harder days.  Also, on my easy days I feel a bit knocked around by the hard sessions and so I am just forced to run slow on those days. My legs determine how fast I run, plus the terrain and that sort of thing.
What sort of mileage do you do these days?
Leading up to the Gold Coast Marathon this year I was running around 130-150km per week.  The quality was quite high though and I did a few runs of over 40km.
I am hoping that it can be a little higher for my next marathon build-up. That 100 mile per week mark is my aim for the next marathon but it's sort of what the body can handle that determines my mileage. I've never been a mileage chaser. I think there is a lot of room for improvement there still, but I've never been the sort of guy to chase miles, so it looks good on a weekly total.
Regarding hill sessions, do you still do as many as you have previously and what sort of hill work are you completing? Dedicated hill sessions or hilly long runs?
I think hills are vital, if you look at the greats, hills have played a huge role in all their training plans.
I incorporate hills into a lot of my long runs. I try to get to the Blue Mountains every two weeks and really make the most out of being in that area. For my next marathon build-up, I am hoping to spend a lot more time in the Blue Mountains, I can get close to 1000m in elevation gain during my long runs there.
On easy days I sometimes even add in hills at the end of the run.  I like to sometimes do 5 x 15 second hill sprints up a slight decline with jog back recovery. I feel a lot of benefit is gained from that without the sort of stress that would occur if those sprints were performed on a track.
Another session I do a bit is 10 minutes of tempo running, then 6-8 hills repetitions, then another 10 minutes of tempo running.
When I am in the Blue Mountains there is this hill that is 8km long. There are a few different sessions that I like to do up it.  One involves running down it as my warmup, doing a few strides and drills, then 2 minutes solid up followed by 1 minute of walk recovery.  I do 12 x 2min repetitions in order to get to the top of the hill.  The other session I like to do up this hill is just straight up for 8km continuous. It is crazy the sort of cardiovascular, aerobic fitness that this develops, and I feel as though the stress on my legs is minimal. I think this 8km hill has been a little secret in my preparations over the years.
Another hill session I often do is 3 minutes hard up (jog down recovery), 2 minutes hard up (jog down recovery), one minute hard up.  I do 4 sets of that usually.  I work through different gears during that session, the 3- and 2-minute hills are at a solid pace, but the 1-minute hill is a full effort.
For me the thing about hills is that they force you to run with good form and engage all your muscle fibres. However, they require a lot of recovery and I think one dedicated hill session every 7-10 days is enough.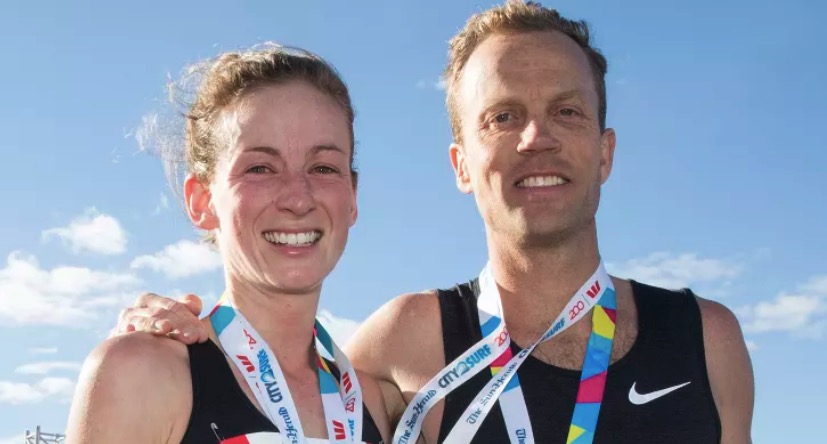 Congrats on your Gold Coast 2:14 marathon PB. What did you do different in your prep for this marathon compared to the Berlin hit-out in 2017?
There were a lot of similarities but in general my preparation for the Gold Coast was a lot more consistent.
For Berlin in 2017, I had a few niggles and just wasn't ready to have a big crack.  I had the goal of qualifying for the Commonwealth Games Marathon, so there was no point in going there and running conservatively. I went out at 2:11-2:12 pace and went through the half marathon at this target pace, but I just didn't have the training in the legs. I also had a little hip niggle that started hampering me a bit. I think I was just underprepared.
For the Gold coast I was a lot healthier and had a lot more miles in the legs, more runs over 40km and marathon specific sessions in there. Plus, an extra two years of consistent injury free training. Consistency is everything, at the Gold Coast I was the one passing people over the past 12km, whilst in Berlin I was the one being passed.  I feel there is still room for improvement.
Any race day tips for those aiming to complete their first marathon?
It is important to be a little bit conservative.  It is very easy to ruin the day by going out way too fast. It is better to make it up in the second half of the race. So, if I had one main tip it would be wise pacing and being patient.  Runners also need to trust their training and have a plan going into the race for everything from shoes to nutrition.  Relaxation is also vital, try to minimise wasteful mental energy loss and relax. It's about controlling what you can control and letting go of what you cannot.
It also helps to really get into the sense of atmosphere, listen to the crowd and use it over the last 10km or so.  I always try, say from the 35km mark on, to focus on my rhythm and breathing and to internalise it all and relax.
What shoes are in your rotation at the moment? 
For training most of the work I am doing in the Nike Pegasus Turbo 2's.  They are a really versatile shoe. I tend to be a fore to midfoot striker and I find they support me well but are fast too.  Therefore, I end up running in them for fast sessions all the way up to 40km long runs.
In the old days I used to carry my lighter flats with me and warmup in heavier shoes. But with the Peg Turbos I just wear them for the entire run. For example, that 8km hill session I was talking about earlier, I no longer carry lighter shoes for it, I just do the entire warmup and warm down in the Peg Turbos.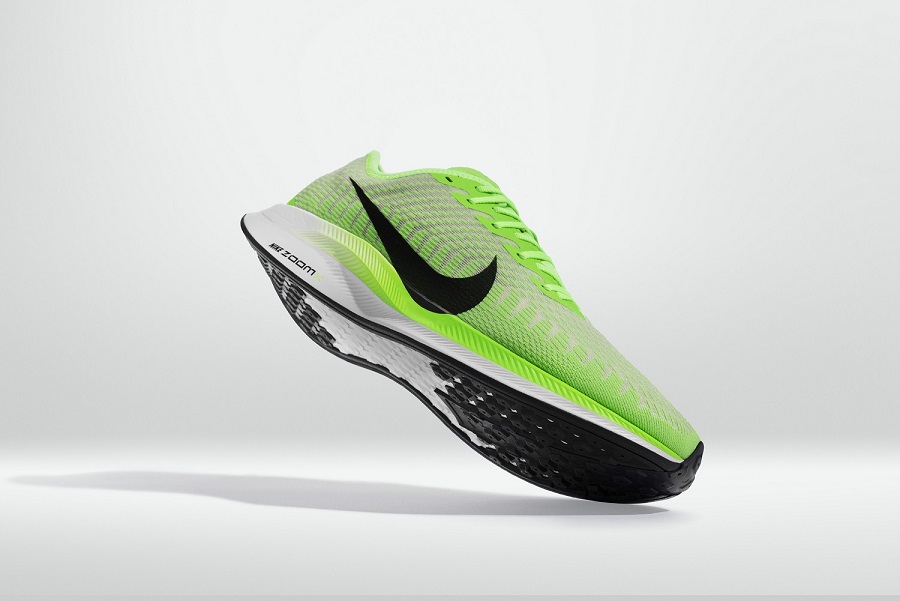 For racing, I am wearing the Vaporfly Next %.  I love them, they are obviously a fast shoe but as a runner and a coach I find people tend to pull up well in them as well post-race.
Are you still loving the long miles? Any tricks for keeping it fun?
I'm just like anyone else, sometimes I've got to drag myself out the door.  But once out, I know I've never regretted getting out for the run.
You can't expect to feel super motivated every single morning, but it's just about getting out the door as once out there you are going to feel better with a sense of achievement.
I think training diaries really help too, as does meeting up with other people or even your dog, to share the experience with, so it's not all about you, it's about the group. Sharing the load helps a lot.
However, I'd say the main thing for me is being goal orientated and having something I am working towards, whether it's a park run or a major city marathon.
Goals from here? Will we see you 1) Taking on some of the world's best ultra-trail races or  2) Having a crack at a sub 2:12 marathon?
Probably both. Number 2 will come first though. I still have the buzz after the Gold Coast Marathon.  I am looking at running another marathon this year, then next year. At the moment I am thinking Fukuoka in December, then another in Japan in maybe February-April next year.
In the long term I love trails in mountainous terrains and a lot of those famous Ultra races look really attractive to me.
But for now, I love being versatile and maybe I'll even jump back onto the track over summer.