Thanks to Enda Athletic for the below article. For more content like this sign up to Enda's newsletter HERE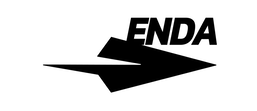 Betsy Saina is currently based in Oregon, USA. She was due to return to Kenya in March but, you know, pandemic. Betsy doesn't feel stuck because the US is her second home, plus she is using her time to cook a lot. She went to the US on an athletics scholarship, and has a degree in agriculture and life sciences with a focus on nursing from Iowa State University.
In athletics, she's a quickly rising star, representing Kenya in the 5000m at the 2016 Olympics and winning the 2018 Paris marathon. We got to hear from her on how she's doing now.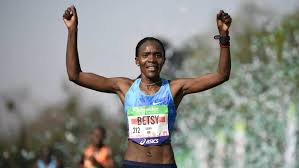 Enda: How bad has coronavirus affected sports?
Besty: The all world is crushed with the virus so is the sport, at the moment the sport was affected like the economy around the global.
Enda: How are you handling it?
Besty: Well, right after the shutdown, I had to pay attention to the government regulations like anyone else. I have been trying to maintain the fitness by doing little runs and doing core work. Nothing hard like other days that we could be in altitude putting all the work.
Enda: What is the financial impact Corona has on you and other athletes?
Betsy: At the moment every athlete got to use what you had invested or what you had saved in your account, it has affected it big time especially unsponsored athletes who always depend on race money. It's indeed big lose but we got to take health as the priority, it shall pass and everyone will be back to normal.
Enda: How much will you lose this year?
Betsy: Honestly this all based on how you perform, and how one has built their resume on the appearance fee it's so hard to say. For my case it's always different, good year and bad year.
Enda: How many marathons can one run in a year?
Betsy: It all depends with athletes, example major races almost everyone I know do 2 marathon but other people do upto 4 or 3. All is how you get paid, some might need 4 races to make life.
Thanks to Enda Athletic for the below article. For more content like this sign up to Enda's newsletter HERE