A young prodigy from Queensland has made waves in the world of athletics by shattering the U18 Australian national record in the 200m race. Gout Gout, a 15-year-old from Ipswich, left his competitors in the dust at the Australian Junior Athletics Championships in Brisbane, clocking in at a stunning 20.87 seconds in the under 18s category.
This remarkable feat not only broke the elusive 21-second barrier but also shaved off 0.03 seconds from the previous record jointly held by Darren Clark, Paul Greene, and Zane Branco, all of whom were at least a year older than Gout when they set the record. Gout's achievement is particularly impressive considering he only turned 15 in December.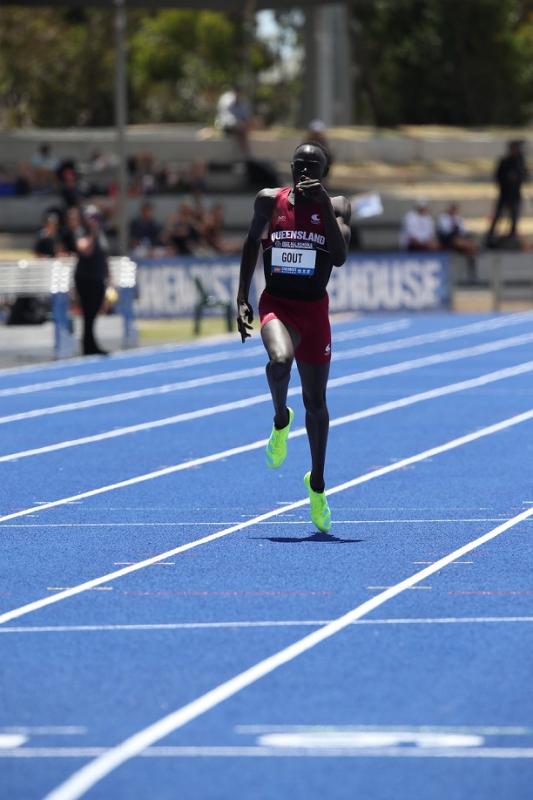 Ecstatic about his victory, Gout expressed his gratitude for the hard work he had put into his training, stating, "It means a lot because I've been training so much for this." Despite feeling nervous before the race, Gout's determination and skill paid off as he described the sensation of running as if he were floating and not feeling any ground contact. Reflecting on his incredible season, Gout shared how last year's disappointments fueled his motivation to perform better, and the taste of victory was even sweeter.
Notably, Gout's talent extends beyond the 200m race, as he also holds Australian records at the under 16s level in both the 100m and 200m categories, with a record of 21.14 seconds in the under 16s 200m race. Gout's prowess will be put to the test again as he prepares to compete in the under 18s 100m race, where he currently holds a record of 10.57 seconds at the under 16s level. The under 18s 100m record of 10.25 seconds, set by Sebastian Sultana last year, will undoubtedly be within Gout's sights as he continues to make his mark on the world of athletics.