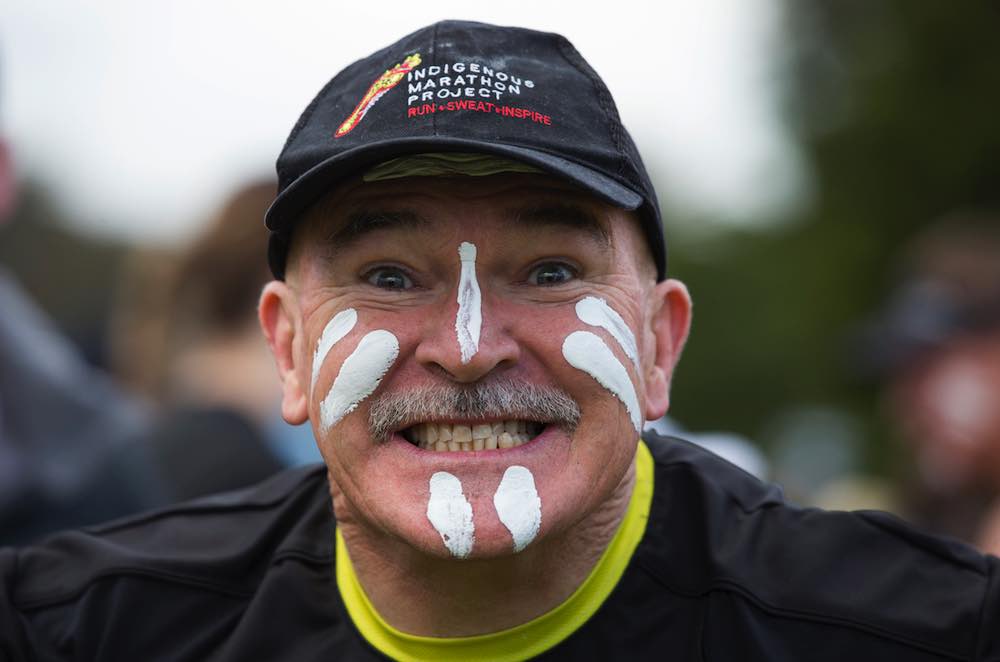 WANTED: Dads with hidden athletic ability Dads, it's time to show the kids your self-professed athletic ability and channel your inner Rob de Castella at the 2017 IMF Father's Day WARRIOR Fun Run.
On Sunday 3 September, for the third year running, Sydney's Centennial Park will come alive with runners of all ages and abilities ready to celebrate their dads and male role models this Father's Day.
The WARRIOR Run, a family fun run which includes 2km, 5km and 10km distances, celebrates 'noble' warriors and is a major fundraiser for the Indigenous Marathon Foundation (IMF), a charity organisation established by world champion marathon runner Rob de Castella in 2010. IMF uses running to drive social change, create young leaders and address Indigenous health and social issues by celebrating Indigenous resilience and achievement.
As an event-first, this year will see Australia's parkruns embrace the WARRIOR Run theme, on Saturday 2 September. Parkrun Australia CEO, Tim Oberg, said the partnership aims to bring the community together.
"parkrun Australia is thrilled to be supporting the WARRIOR Fun Run in 2017. The cornerstones of both parkrun and the WARRIOR Fun Run are inclusiveness and fun in a friendly and social environment. On Saturday the 2nd of September more than 250 parkrun locations around the country will be known as WARRIOR parkruns and we encourage the whole community to join us to celebrate the positive male role models in our communities," Tim said.
Deek acknowledged his IMP Graduates who will also be driving the event in Indigenous communities nation-wide.
"It's important to promote the amazing male role models who lead by example and pave the way for future generations. I'm encouraging everyone to participate in this wonderful event designed to create community solidarity.
''I'm also very proud of our IMP Graduates around the country holding their own WARRIOR Runs, as a tribute to great men in their communities," he said.
The event embraces Australia's Indigenous culture with a smoking ceremony, music, face-painting and kangaroo and emu dances to keep the children entertained. The didgeridoo is featured heavily, signalling the start of all races.
The event is proudly sponsored by ASICS, QANTAS, Athletics Australia, Athletics NSW, Department of Prime Minister and Cabinet, parkrun Australia, Run 4 Your Life, Runners Tribe, and Accor Hotels.
The IMF relies on the generous support of the Australian Government Department of Health, QANTAS, ASICS, Accor, Good Oil Films and the generosity of the Australian public.
https://www.facebook.com/imfwarriorrun/