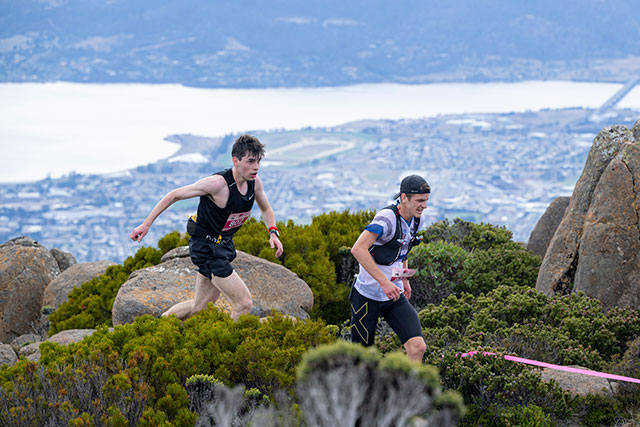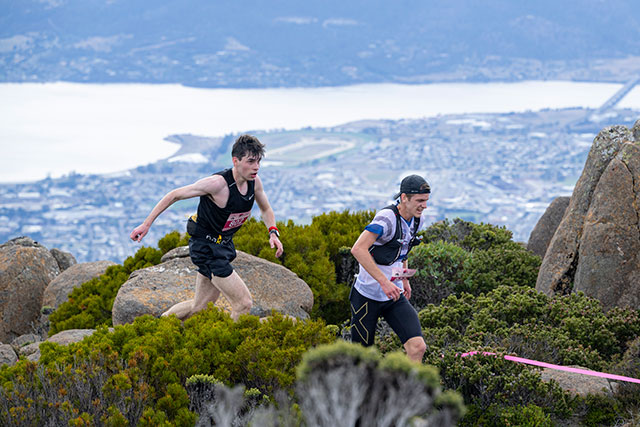 kunanyi Mountain Run returns for its second year with an exceptionally strong field of 800 plus runners, including some of Australia's fastest trail runners. With automatic spots up for grabs for the Australian team at the 2023 World Trail and Mountain Championships and the 2024 Skyrunning World Champs, the Ultra 67km and Vertical Kilometre have quickly made the event a huge drawcard.
Vertical Kilometre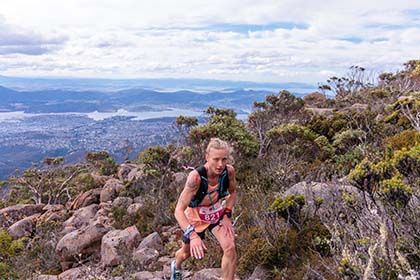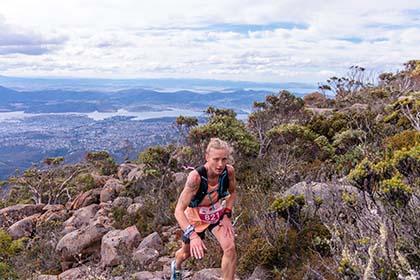 The women's VK field sees local and international competitors fighting it out for the top spot, with recent trail runner convert Kate Avery from Great Britain going in as favourite. She's moved to the trails after a successful track and cross-country career (including 4th place in the 10,000m at Glasgow Commonwealth Games and an NCAA title) and recently competed for GB at the 2022 World Mountain and Trail Champs in Thailand.
On the local side pushing Kate and in the hunt for the Australian VK title will be Amy Lamprecht, one of Tasmania's best known ultrarunners, who finished 2nd in 2022. She has an impressive running resume with some excellent results in recent months including first place in Warburton Trail Fest's 50km Ultra (and turned it around to take out 3rd spot in the 22km) earlier this month and was 3rd in the Kosci Miler in 2022. She won the UTA100 in 2019.
Local Hobart runner Maggie Lennox will be keen to show the interstate runners a thing or two. She has some impressive results under her belt, including wins in the kunanyi Trail Series as well as a sub 3hr marathon at the Easter (Cadbury's) marathon in 2021.
From interstate Anna Mitchell (SA) and Shiree Yap (ACT) are both coming in with strong resumes and are likely to be fighting for podium spots.
View this post on Instagram
While 1st and 2nd from 2022's inaugural event are missing from the start list, the men's VK is sure to be one of the most hotly contended races of the weekend. After fighting for the final spot on the podium in 2022, both Brodie Nankervis (TAS born, VIC based) and Jeremy Hunt (QLD) return in 2023. Both represented Australia at the Skyrunning World Championships in 2022, Hunt at the Youth Champs in Andorra and Nankervis in the 30km Skyrun at the Open Champs in Italy. Accomplished mountain runners, these two will likely fight for the top spots again in 2023.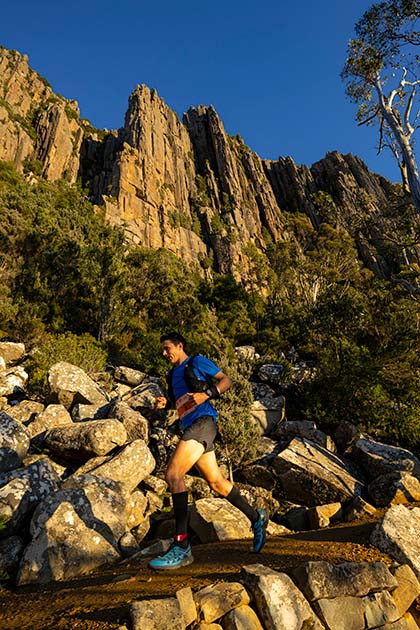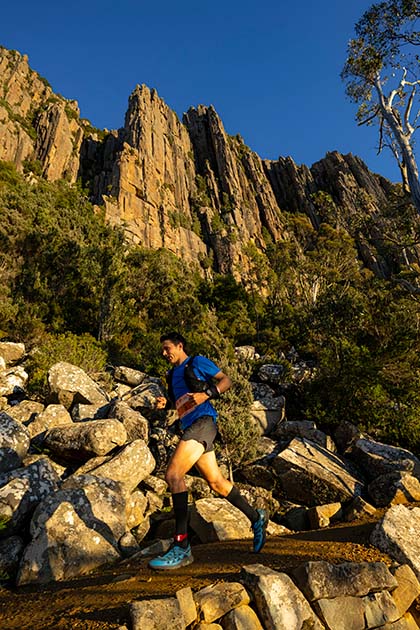 They will be facing some tough local competition, with some of Tasmania's best trail runners toeing the start line. Alex Hunt, renowned multisport athlete (3rd at Coast to Coast in 2023) with some impressive trail running history (including 1st at last year's kMR Ultra), will join David Bailey, fresh off 2nd place in the 22km at Warburton Trail Fest), as home ground favourites.
The last contender of note could also be the favourite, accomplished road/track athlete who's making the transition to trail running: Nathan Pearce. Pearce has steadily been making a name for himself on the trails, donning the green and gold at the World Trail and Mountain Championships in 2022 and taking the win in the Two Bays Trail run earlier this year. With a 5km PB of 14:19.94, how quick will he be when 1000m of ascent is added?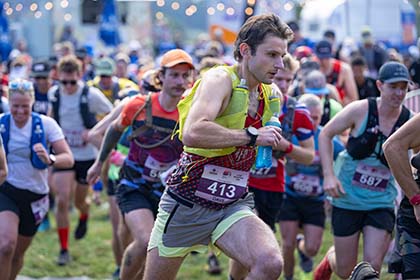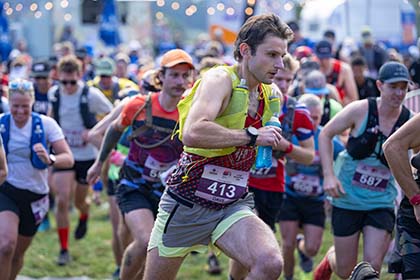 Ultra 67km
With an automatic spot for the Australian team at the World Trail and Mountain Championships (in Austria) on offer, the Ultra is likely to hotly contented in both the women's and men's race. The female Ultra field is quite possibly the field of the event, with strong contenders from all over Australia coming to battle for that automatic spot. It is hard to pick an outright favourite amongst the stellar field and this battle will be an interesting one to follow. Runners to watch include:
Jasmine Sargeant – Jasmine is clearly at home on mountainous terrain having represented Australia in the World Mountain Running Championships in both 2017 and 2019, with a top finish of 36th place. She was also 8th in the UTA50 in 2021 and 2nd in the Buffalo Stampede 26km Skyrace in 2019. This will be a step up in distance for Jasmine, as she goes for her third World Championship team.

Gill Fowler

Gill Fowler – Gill has been at the pointy end of trail running for a number of years and we expect to see her near the front of the kMR Ultra. She won the Brisbane Trail Ultra 60km Spartan trail last year and also came 6th in the kMR Ultra, so she will be lining up with some course knowledge to take into the race this year.
Amy Lamprecht – The Tassie local favourite doubling up from the VK. This is familiar territory for Amy and her preferred distance, so she's definitely one to watch.
Meagan Brown – Hailing from Brisbane, a serious contender on steep mountainous trails, Meagan was the highest placing Australian female in the Skyrunning World Championships Skyultra in 2022, placing 13th in the world as well as winning the Buffalo Stampede Ultra in 2021.
Sarah Ludowici – Hailing from Broome, Sarah has some impressive results across an array of races. In 2022, she had wins in the Kosci Miler and Transcend Ultra as well as a 2nd in the Margaret River Ultra and was the highest placing Australian female in the World Mountain and Trail Running Championships in the long trail.
Jessica Schluter (QLD) – Jessica represented Australia in the World Mountain and Trail Running Championships in the long trail in 2022 and has numerous wins across a number of different events including CPTU40 in 2022, Razorback Run in 2022 and the Brisbane Trail Ultra 110km in 2021.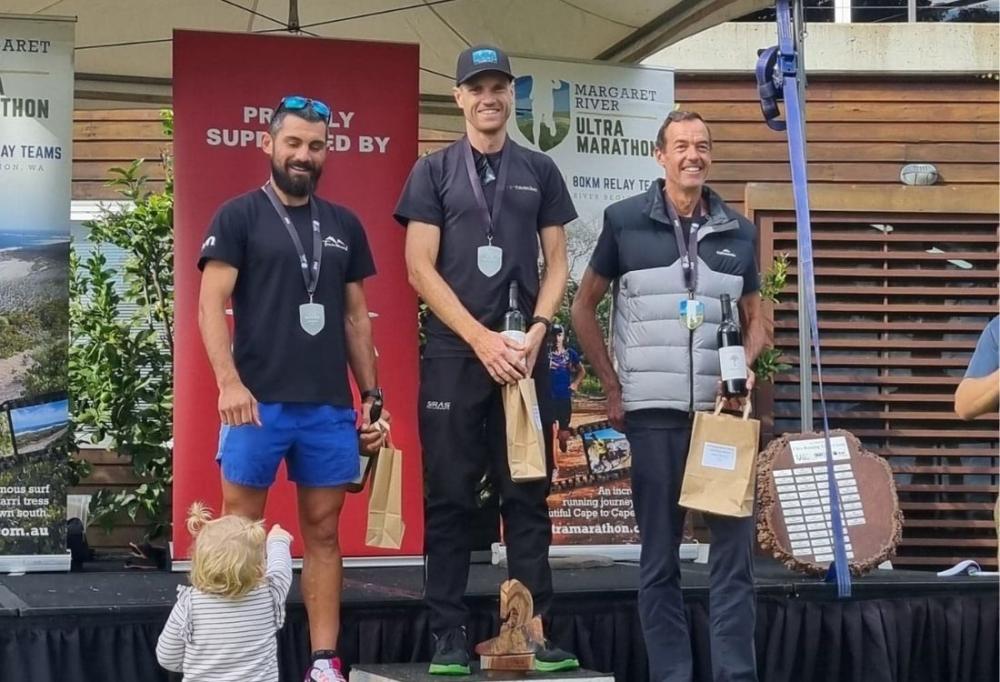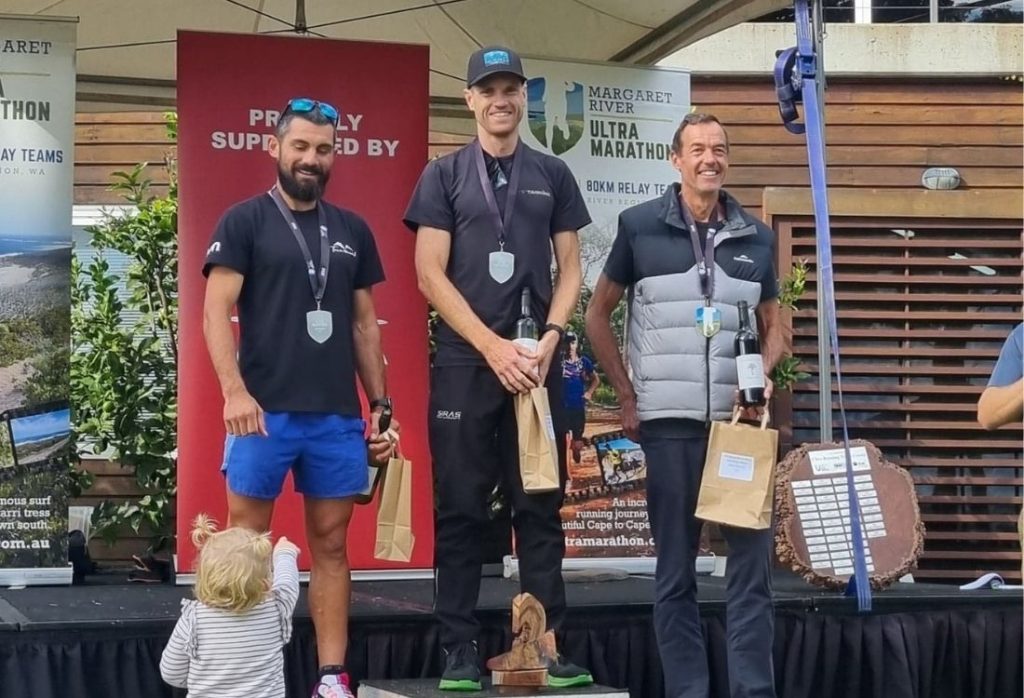 In the men, 2022 World Champs representative, Joshua Chugg, could be the favourite for the win, with a 47th in the Ultra distance race in Thailand and a 1stplace at the 100km Surf Coast Century in 2022. Coming off a 3rd place at Cradle Mountain Ultra in January, and 3rd place in the kMR Ultra last year, Andrew Gaskell also appears well placed to challenge for the win. Another local to watch would be Liam Crozier, recently 4th place in the local Potato Hopper 21km race and finished just in front of Gaskell. Visitors Mick Donges (previous podium finisher at Buffalo Stampede Marathon, UTA50 and Wandi Cross), Zachary Beasley(2nd place 100km Surf Coast Century 2022) and Lachlan Day (3rd place at Surf Coast Century 2021) add to the depth of what will be an interesting race to watch unfold.
Mountain Run 25km
Not being an Australian Championship event (like the VK and Ultra), the Mountain Run may not have as many of the big names seen in the other races, but that doesn't mean it won't be a good day of racing at the top end. Jeremy Hunt is backing up after the VK on the Friday, and will be joined by some local talent, both old and new faces to the scene. One such runner is renowned trail runner Stu Gibson, known for winning many of the biggest trail races across Australia, several in course record times. Fresh off a win at the Potato Hopper 13km race of the local kunanyi Trail Series, Mark Hinder will also be a serious contender. Other local runners to watch would be Dylan Hill (5th Mountain Run 2022) and Sam Cramer (6th Mountain Run 2022), who are both returning with some useful knowledge of the course.
The female field of the Mountain Run 25km is spearheaded by youngster-on-the-rise, 21-year-old Elena Stephenson(QLD) who is coming off a strong 2022 season. She came 2nd in the Australian Mountain Running Championships Uphill and Up/Down races and then backed those up with a strong 42nd and 29th finish at the Uphill and Up/Down Mountain Running Championships respectively last November.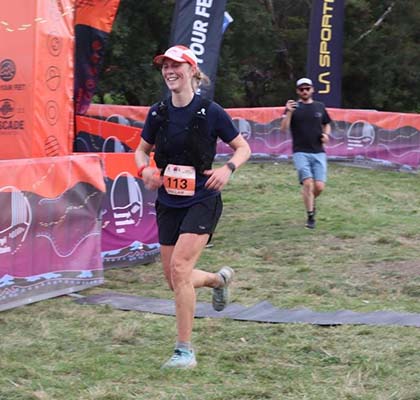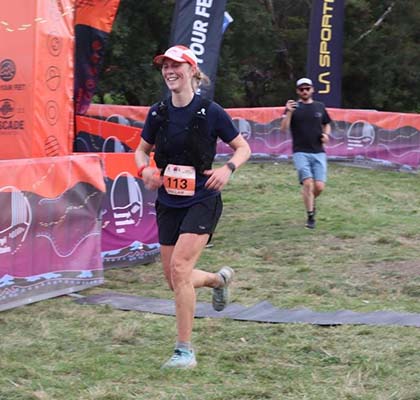 She will be challenged by Tasmanian Meg Sinclair who has some great mountain race results including a win in Triple Tops in 2021 and she came 2nd in the kMR Ultra in 2022, as well as local Maggie Lennox who's doubling up after the VK. Both Jenny Morris (5th Mountain Run 2022) and Zanna Jodlowska (6th Mountain Run 2022) will also be returning with course knowledge, and no doubt be up the pointy end of the race again.