By Len Johnson
Jessica Hull broke the Australian record for 1500 metres in Berlin on Sunday (13 September), taking it down to 4:00.42 in finishing third behind Britain's pair of Lauras, Muir and Weightman.
It was Hull's second national record in a month, having opened her European campaign with a 14:43.80 5000 metres in Monaco on 14 August. Both performances were Oceania records, too (though that should technically read outdoor records: at 5000 there is the pesky matter of New Zealander Kim Smith's 14:39.89 indoors).
Results: Women's 1500m ISTAF Berlin 2020
1. Laura MUIR GBR 3:57.40
2. Laura WEIGHTMAN GBR 4:00.09
3. Jessica HULL AUS 4:00.42
4. Melissa COURTNEY-BRYANT GBR 4:02.34
5. Shannon ROWBURY USA 4:02.56
6. Claudia Mihaela BOBOCEA ROU 4:05.71
7. Hanna KLEIN GER 4:05.74
8. Sofia ENNAOUI POL 4:06.05
9. Elise VANDERELST BEL 4:06.24
10. Christina HERING GER 4:08.30
11. Simona VRZALOVÁ CZE 4:08.39
12. Maureen KOSTER NED 4:09.82
13. Ciara MAGEEAN IRL 4:12.82
Hanna HERMANSSON SWE DNF
Caterina GRANZ GER DNF
Aneta LEMIESZ POL DNF
It also means Hull is knocking on the door of four minutes at 1500. She may not get another chance this year but, as she said herself after Sunday's race, there is "fire in the belly to go under four."
Hull is just 23. Natural progression, it seems, must inevitably take her under four minutes, the first Australian woman to achieve such a time.
A note of caution here, however. We have been thinking an Australian woman was going to run a sub-four 1500 for almost a quarter of a century, ever since Marg Crowley took the record down to 4:01.34 at Oslo's Bislett Games in 1996.
Since that night in Bislett Stadium the Australian record has been improved three times, each progression taking it closer to four minutes without ever quite getting there. Sarah Jamieson ran 4:00.93 in 2006, Linden Hall 4:00.86 in 2018 and now, Hull. It's like the old conundrum about the frog covering half the remaining distance to the pond with each jump. Each improvement brings us closer, but the goal can never be reached.
Australian Women's 1500m Top-10 List as of 18/9/2020
1,500 METRES
Athlete
State
D.O.B
Place
Location
Date
4:00.42
Jessica Hull
N
221096
3
Berlin, GER
13 Sep 20
4.00.86
Linden Hall
V
290691
6
Eugene, USA
26 May 18
4.00.93
Sarah Jamieson
V
240375
3
Stockholm, SWE
25 Jul 06
4.01.34
Margaret (Leaney) Crowley
V
240567
3
Oslo, NOR
6 Jul 96
4.03.22
Zoe Buckman
V
211288
11
Paris, FRA
27 Aug 16
4.04.17
Georgia Griffith
V
051296
5
Gold Coast
10 Apr 18
4.04.62
Jenny Blundell
N
090594
4
Beijing, CHN
18 May 16
4.05.25
Lisa Corrigan
N
021284
1
Sydney
17 Feb 07
4.05.56
Melissa Duncan
V
300190
9
Oslo, NOR
11 Jun 15
4.05.61
Kaila McKnight
V
050586
6
Shanghai, CHN
19 May 12
Athletically, a better comparison might be John Landy running six mile times in the 4:02-range before finally cracking four minutes, something which caused him to wonder whether there was some invisible wall between him and a sub-four mile.
And there's no reason why Jessica Hull won't be the one to go under four minutes for 1500. If we're looking for an encouraging statistic, she is the first Australian woman to hold the national records at 1500 and 5000 simultaneously since Kate Anderson (now Kate Richardson) in 1996.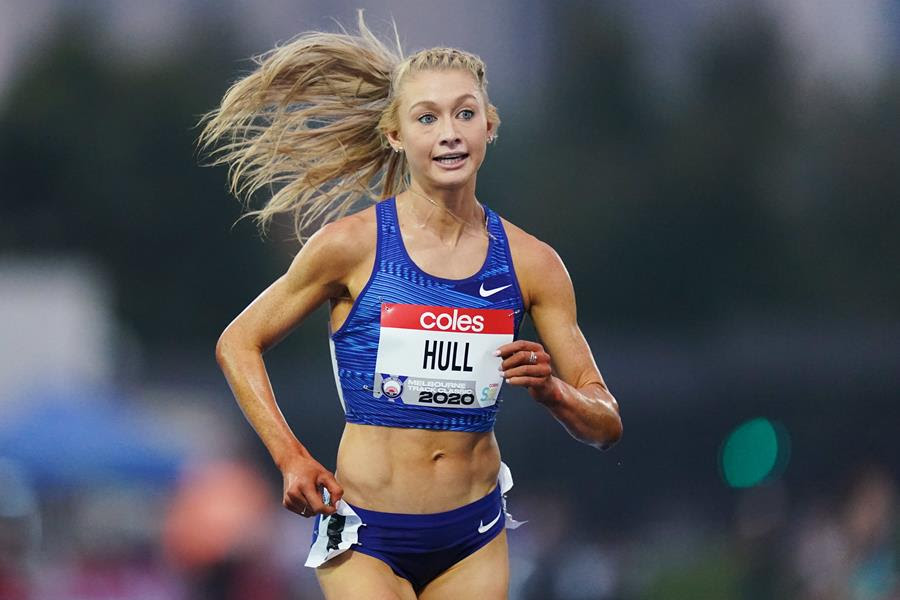 The relevance of Anderson here is that it was her 1500 national record of 4:07.03 in March, 1996 which finally took down the record Jenny Orr had set in the first women's Olympic 1500 in 1972. In another happy coincidence, like Hull, Anderson had set a national record for 5000 just a couple of weeks earlier.
Crowley finished second to Anderson in the 1500 record race, but it was her slashing of the record by almost six seconds in Oslo four months later which first prompted speculation of an imminent sub-four. Crowley didn't do that, but in finishing fifth in Atlanta she became the highest-placed Australian woman at the distance in an Olympic final.
It was another 10 years before Jamieson bettered Crowley's record. Again, a time starting with a 'three' seemed imminent. Again, it was not to be, but, as detailed in a recent column – "I'll have the season she's having" – it was part of an outstanding year which saw 'Jamo' rank fifth in the world (she was fourth the following year).
Then, another 12 years until Hall ran her 4:00.86 at the Prefontaine Classic at Hayward Field. Just as Weightman and Hull committed to staying as close to Muir as possible in Berlin, so Hall put herself right in the thick of things in her record race and was rewarded for her initiative.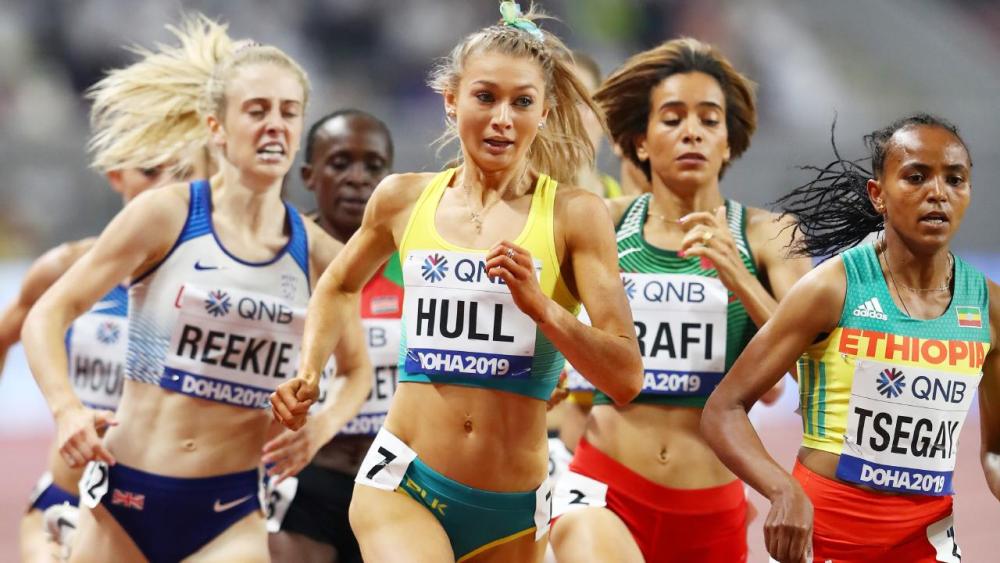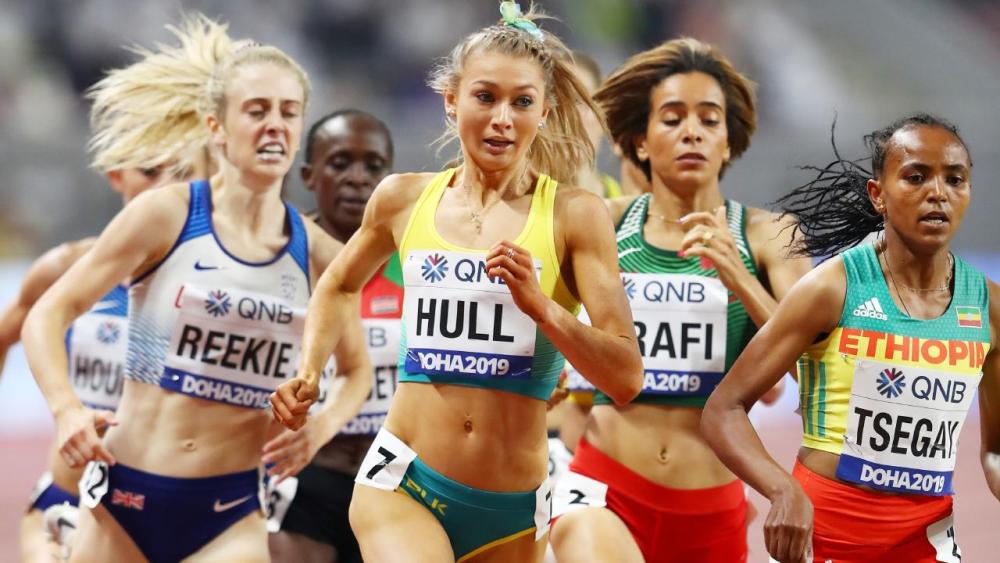 Not surprisingly, given her performances and ranking across 2006-07, Jamieson dominates the list of 20 best performances by Australian women. She has 10, four in the top 10 and six more 11-20. Hull has the record, three of the top 10 and no.11 for a total of four.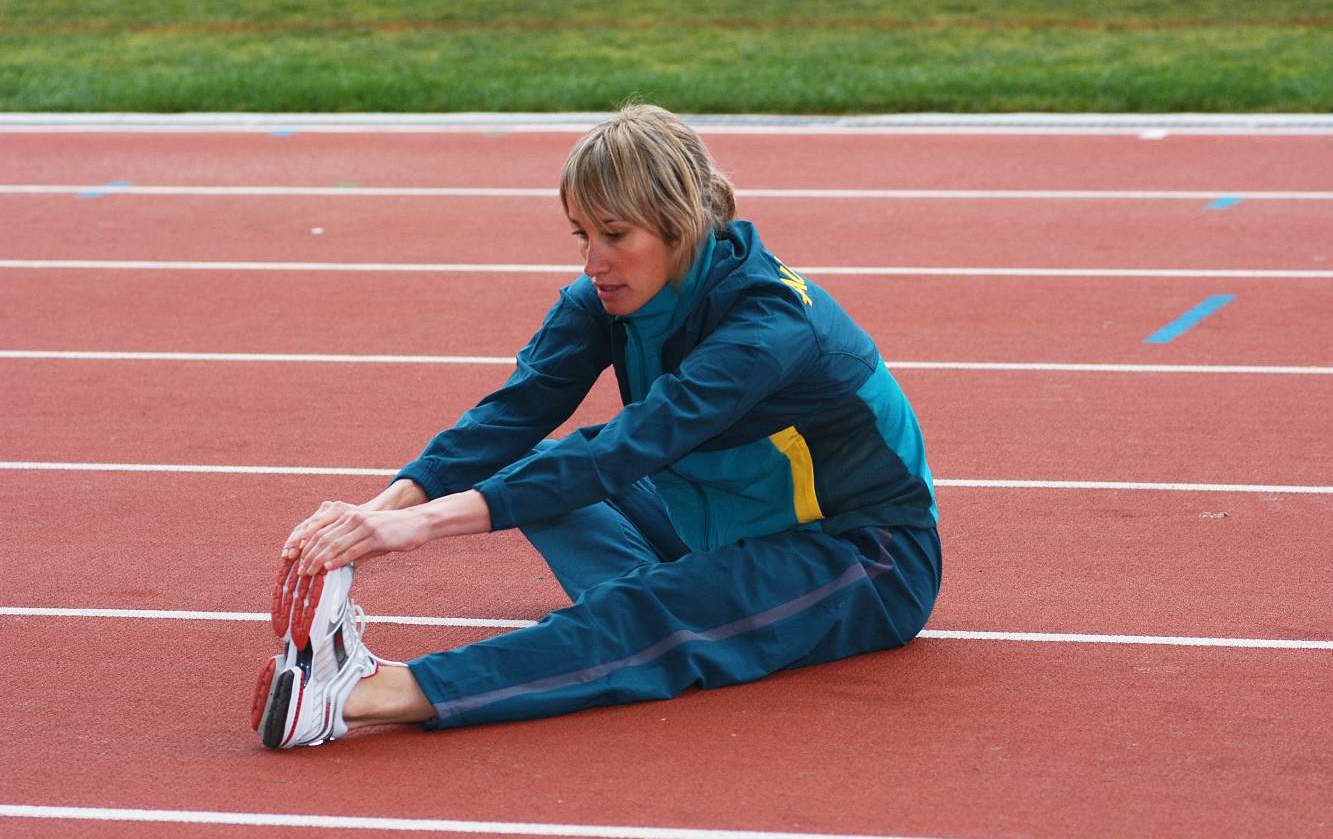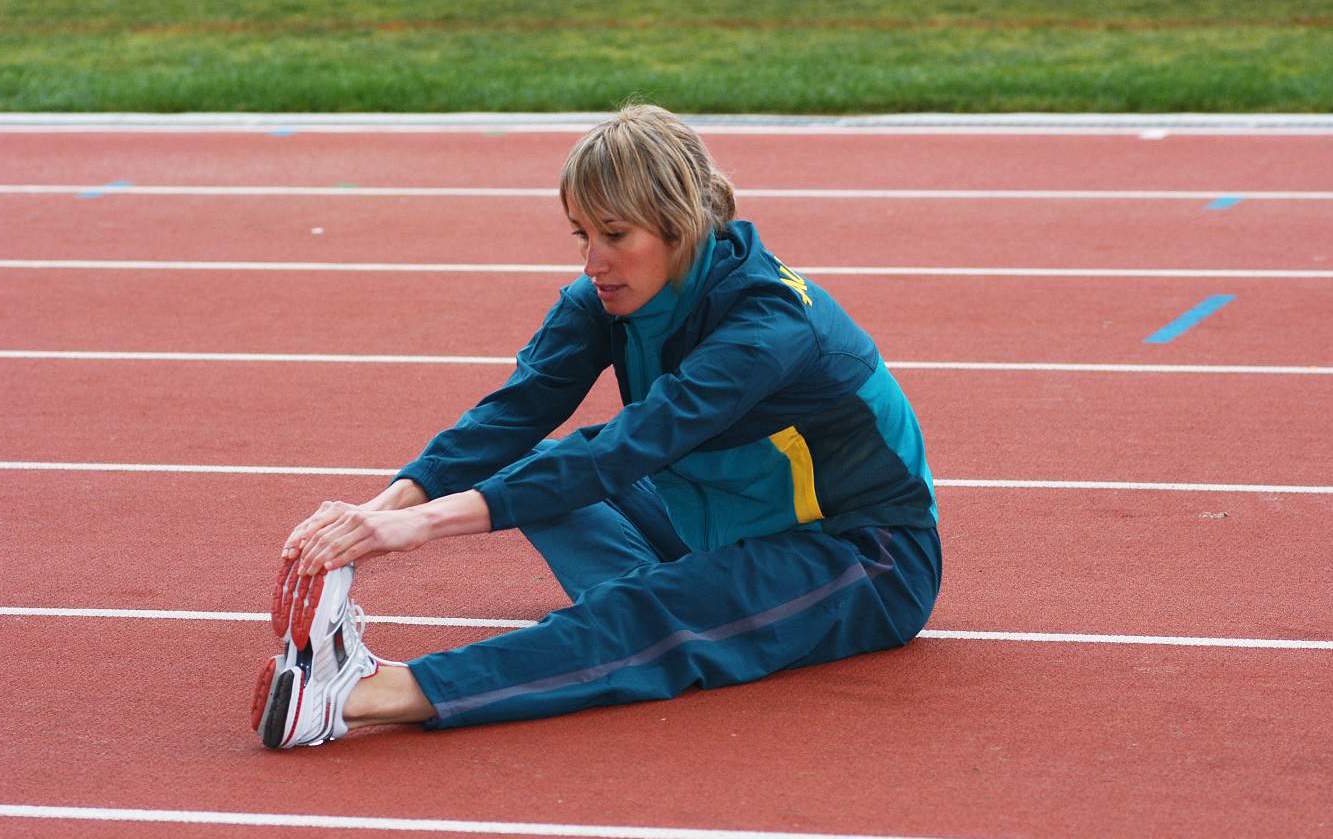 Hall also has four, two in the top 10, another two from 11-20.
Crowley, Australia's best-ever Olympic performer, now has just one time in the top 20 while Zoe Buckman, whose seventh place in Moscow in 2013 is the highest in a world championships, also has just one performance in the top-20 all-time.
In taking the national record off Hall, Hull also ended the 24-year-reign of Melbourne club Athletics Essendon in women's 1500. Hall, Jamieson and Crowley all ran for the same club and until recently were the three fastest women in their club, state and nation's history.
That hasn't all disappeared with Hull's rise to top of the list. As she also informed RT post-Berlin race, both she and men's national record holder Ryan Gregson are former members of Albion Park Little Athletics Club in the Wollongong area and I'm thinking that would be a first.
Superlatives – Jessica Hull Australian 1500m record 4:00.42

▪️Australian ?? record by 0.44 sec
▪️#5 World List 2020
▪️PB by 1.38 sec
▪️first Aussie women in 23 yrs to hold the 1500/5000m records
▪️Her third ?? record this year (5000m & indoor 1500m)
▪️Oceania record

???Jess pic.twitter.com/hahSa49uEZ

— David Tarbotton (@David_Tarbotton) September 13, 2020
Mind you, that stat may have limited validity. Gregson, Stewart McSweyn and Matthew Ramsden raced a 1500 in Zagreb a few days ago, and a 3000 in Rome a well.