32-year-old Australian distance runner, Cassie Fien has accepted a nine-month ban and waived a hearing after testing positive for the banned substance Higenamine.
ASADA collected an out-of-competition sample from Ms Fien on 20 April 2017. Her sample was analysed at the Australian Sports Drug Testing Laboratory, part of the National Measurement Institute, which detected the presence of Higenamine.
In November 2016, ASADA published an athlete warning on the banned substance Higenamine, following a spike in the number of detections. Since then, six more Australian athletes have tested positive for Higenamine, bringing the total number of positives for that substance to 13 across nine different sports.  So if you take supplements, your sporting career could be at risk too. (Read more https://www.asada.gov.au/news/athlete-warning-higenamine-supplements)
In a statement Wednesday the Australian Sports Anti-Doping Authority (ASADA) said Higenamine was increasingly being found in dietary supplements, though often listed under different names.
"Although athletes are solely responsible for all substances in their bodies, Ms. Fien's sanction was reduced to nine months on the basis of her degree of fault and the fact that the supplement, `Liporush', was a contaminated product," ASADA said.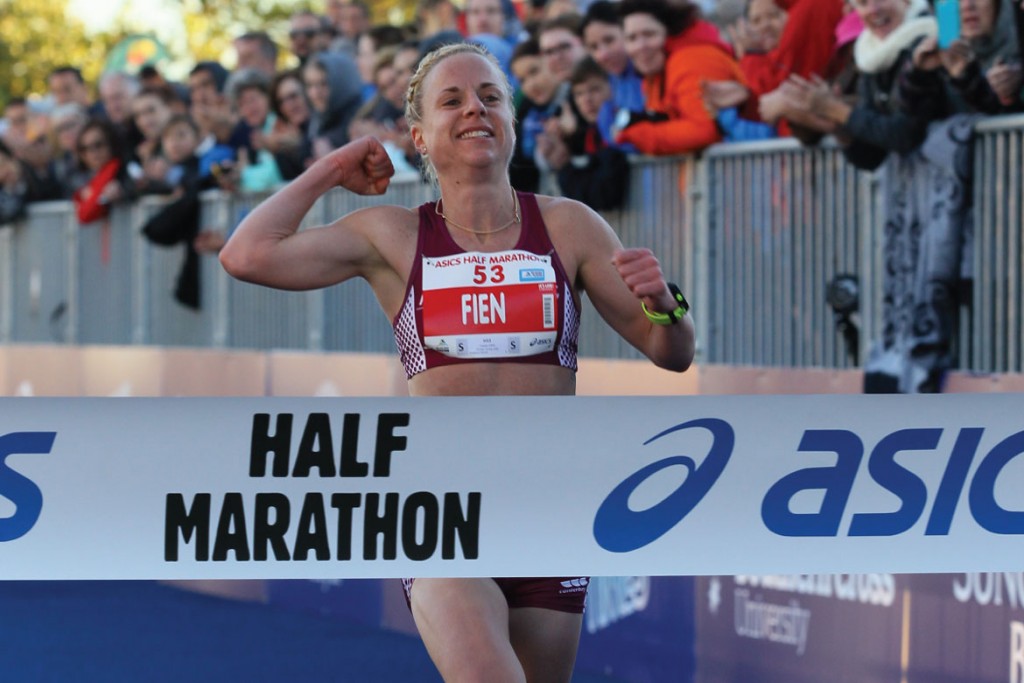 The ban was imposed by Athletics Australia. The sanction has been backdated to August 9, 2017 and will conclude May 9 this year.
Cassie's PB's
DISCIPLINE
PERFORMANCE
WIND
PLACE
DATE
RECORDS
5000 Metres
16:11.15
Brisbane (AUS)
11 FEB 2016
10,000 Metres
33:16.16
Melbourne (AUS)
10 DEC 2009
10 Kilometres
32:27
Springvale (AUS)
29 MAY 2010
15 Kilometres
52:47
Melbourne (AUS)
29 NOV 2009
Half Marathon
1:11:13
Cardiff (GBR)
26 MAR 2016
Marathon
2:33:01
Osaka (JPN)
29 JAN 2017