STEVE MONEGHETTI: INAUGURAL INDUCTEE INTO BERLIN MARATHON HALL OF FAME Four time Olympian and Commonwealth Games Marathon gold medallist Steve Moneghetti had the dual honour today of opening the Berlin Marathon Hall of Fame and being recognised as one of the two inaugural inductees.
This is acknowledgement of Moneghetti's impact on the race when he won in 1990. He ran 2.08.16 – the fastest time in the world that year. Maybe more significantly, this was the first sub 2.10 performance in Berlin –a race now widely accepted as the fastest in the world with ten world records having been set on the Berlin streets.
This number could increase to 11 on Sunday when the three fastest marathon runners in the world – Eliud Kipchoge, Wilson Kipsang and KenenisaBekele face off in a marathon for the first time.
Moneghetti was joined at the Hall of Fame opening by the 1990 female race winner, German runner Uta Pippigwho was also inducted into the Hall of Fame.
Moneghetti has returned to Berlin for the first time in 27 years. He is hosting an Australian tour group from RunFun Travel and, along with wife Tanya, will join Sunday's BMW Berlin Marathon to once again run the streets of Berlin.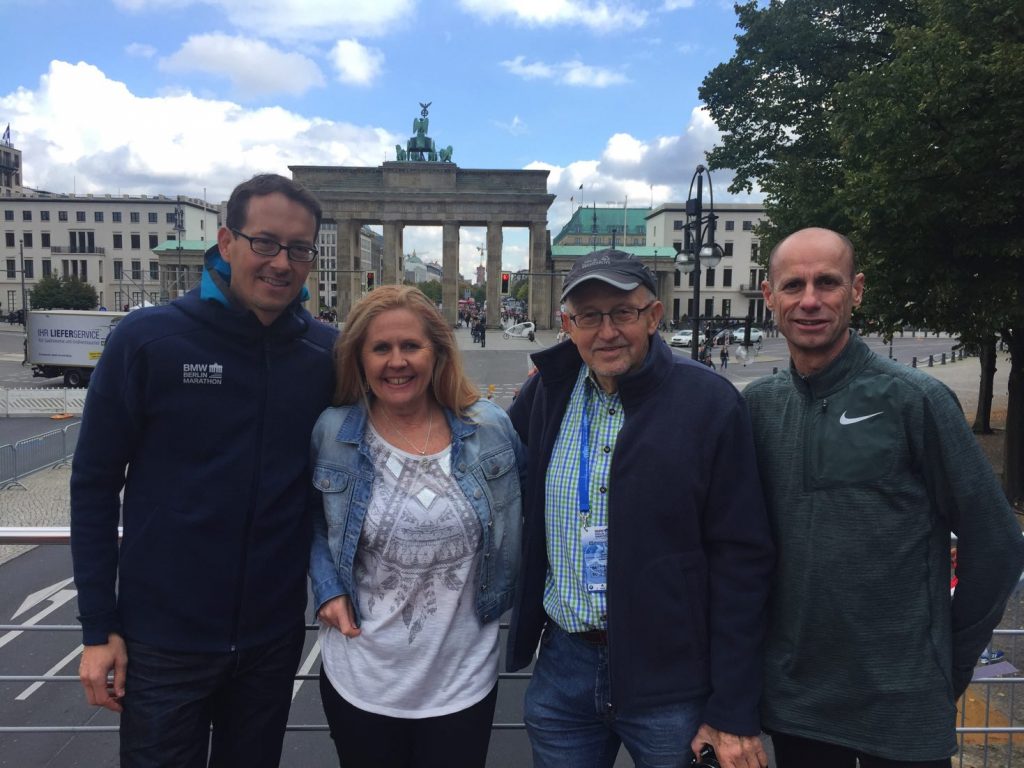 Horst Milde, the race director at the time of the 1990 Berlin Marathon, welcomed Moneghetti back to Berlin and recalled: "The 17th Berlin Marathon was an athletic international sensation -three days prior to German unification. East and West Berlin had been divided for 28 years and that year's race was the first time a marathon could lead through both parts of the city again.
"Mona's victory and world best was the icing on the cake for the Berlin Marathon with 25,000 runners from 61 countries. It was the breakthrough for Berlin as a world class event, which now proudly boasts ten world records. Mona's victory was a historic event for Berlin and for him."
Moneghetti mentioned at the Hall of Fame opening that he was both excited and emotional to be back in Berlin. He congratulated the organisers on the growth of the event in the past 27 years, saying "It is fantastic to have watched from afar over the past 27 years just how much this event has grown in every respect, from participation rates to world records and taking its rightful place as on the of the World Marathon Majors."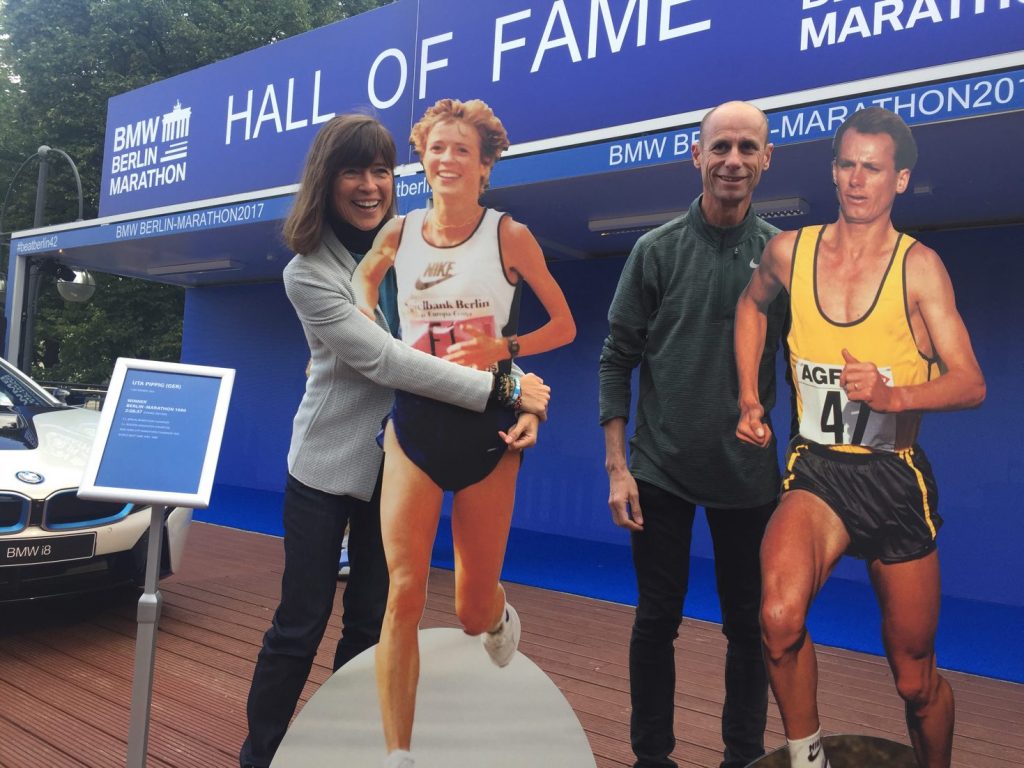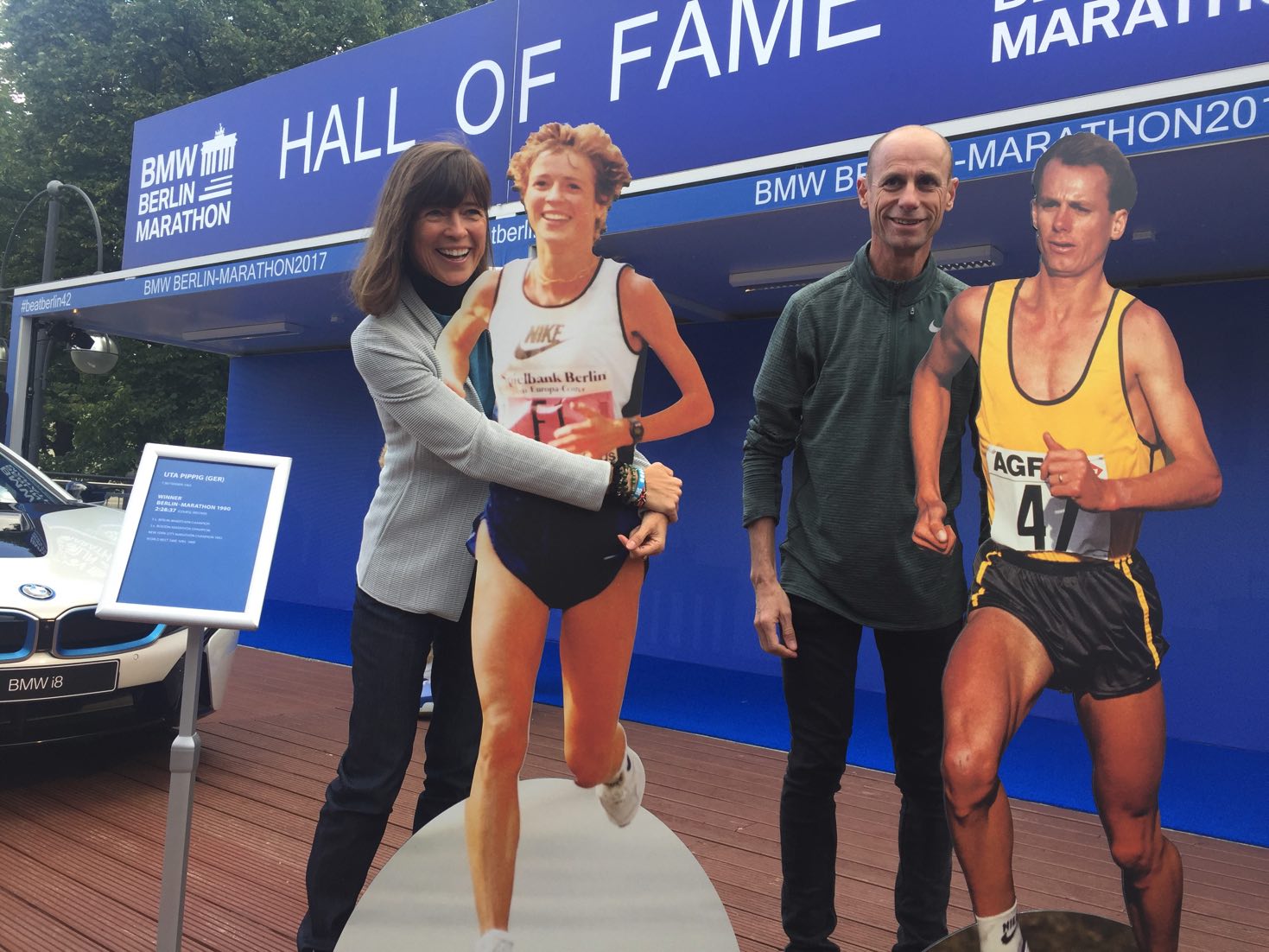 RunFun Travel arranges tour packages to major marathons around the world and is delighted to have Moneghetti hosting this year's Berlin marathon trip. Owner Fran Seton said "We specialise in boutique marathon tours and strive to give our runners unique experiences. It doesn't come much better than Steve Moneghetti hosting a tour to the scene of his greatest triumph."