By Len Johnson
On day seven, Budapest's national athletics centre turned into the house of stoush. Over at the triple jump, Yulimar Rojas got off the canvas to win her fourth straight title by knock-out.
In the women's 200 metres, Shericka Jackson threw her big punches straight off the blocks, stunning Sha-Carri Richardson and Gabby Thomas right from the first step en route to a 21.41 seconds win, creeping ever closer to Florence Griffith Joyner's world record 21.34.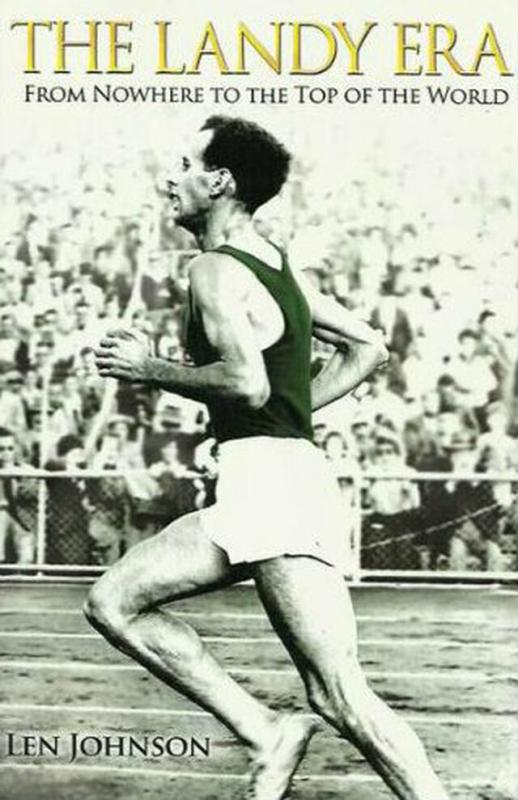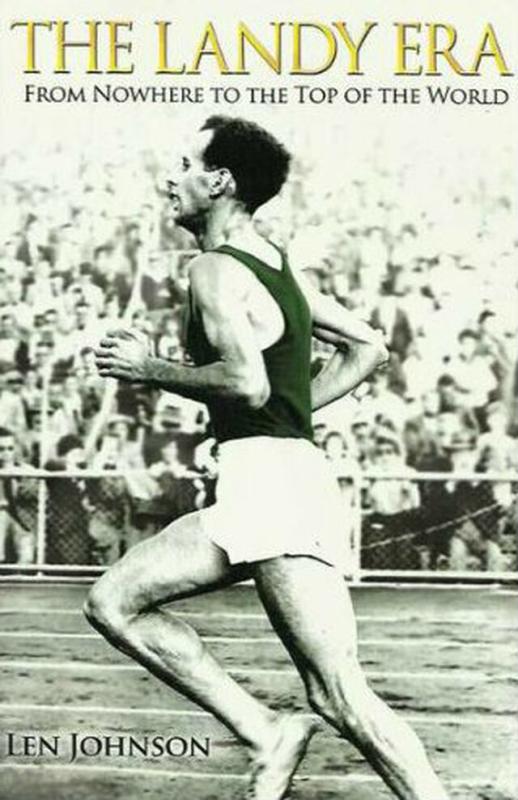 Against this, Noah Lyles completion of a men's 100/200 double seemed – well it seemed a little bit mundane, which it most certainly was not. But this night in Budapest, routine wins by favourites were a little mundane.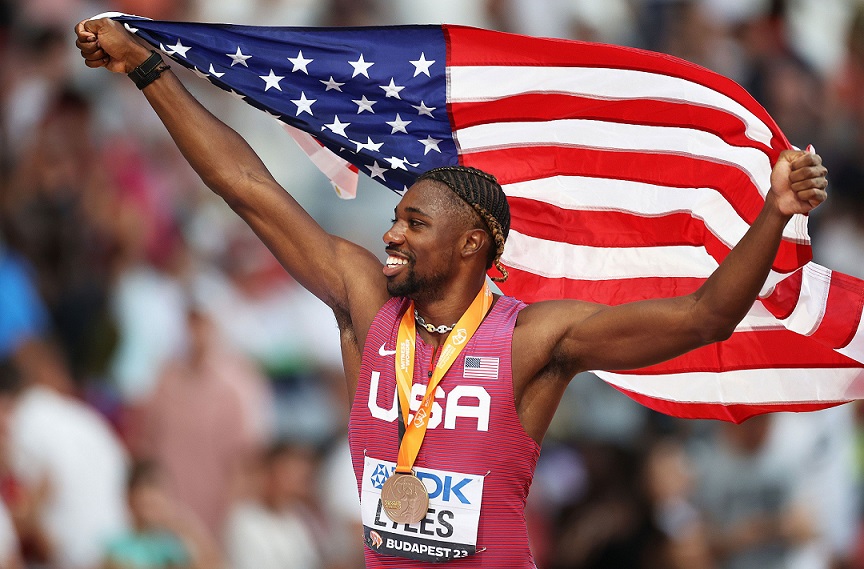 Last, but by no means least, Mackenzie Little finally got her medal in the women's javelin, this time doing a mini-Barber (that's Kelesy-Lee) in going from fifth to second with her final throw. In the end, she was pushed back one place by the winning throw, but bronze is still a medal when you've missed out twice in such a short period.
View this post on Instagram
Let's start with Yulimar Rojas, the charismatic Venezuelan who has ruled the triple jump for the past five or more years. She is the Muhammad Ali of the event, first because she always wins, second because her athleticism almost transcends her athletics. When Rojas is on the runway, it's hard to be anything but captivated.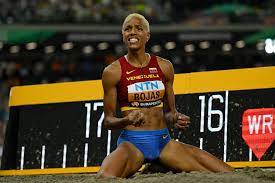 It's also hard to be anything other than beaten, but this night Rojas went as close to it as she ever will without actually losing. She opened with an uncharacteristic foul, allowing Maryna Bekh-Romanchuk to take the lead with a distance of 15.00, a lead which would stand up for a long, long way.
Because Rojas went on a series of jumps the like of which she has never produced before, or if she has, has long forgotten. A second-round 14.33 and even-worse third round 14.28 put her one jump away from elimination in the half-way cut. She survived that knock-down only to foul her next two jumps.
At the start of the final round of jumps Rojas remained in eighth place. Whatever she did, the other seven remaining women would have a chance to overtake her one-by-one. Somehow she produced a 15.08, probably the least pretty 15.08 she has ever produced, but it gave her a slim chance of winning.
One after another a tired group of finalists fell short, long-time rival Shanieka Ricketts coming closest with a 14.93. Now, only Bekh-Rmanchuk remained. Down the runway she sprinted, launching into a smooth hop, step and jump. The crowd roared, it was out there, but it was a foul.
Rojas had got up off the floor to land a knock-out punch. As unconvincing a win as there has ever been, but, hey, sometimes you've got to win ugly.
Shericka Jackson has been wearing her serious face for the past few days. Faced with the challenge from the two Americans – 100 metres champion Sha'Carri Richardson and Gabby Thomas – she was all business. Drawn in the semis against Richardson, she smiled broadly but briefly when introduced on the line, then went all serious again as she prepared to rehearse her tactics.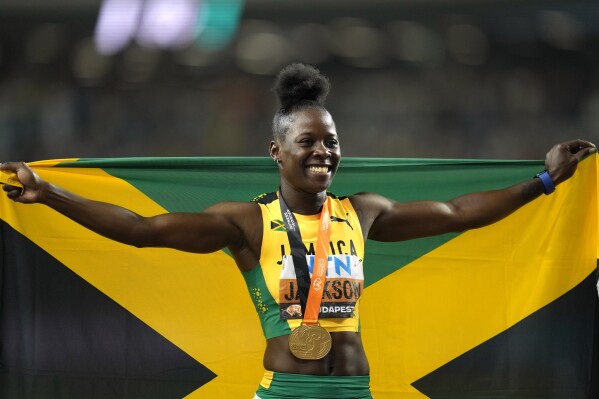 Blasting from the blocks, Jackson ran all the way through the line to beat Richardson by two metres in 22 seconds dead.
The final was the same, only with the intensity turned up another few notches. Jackson crunched her opponents from the blocks and without looking left or right ran all the way home in a fabulous 21.41. Thomas prevailed over Richardson, 21.81 to 21.92, but they were really in another race.
Noah Lyles is chasing the past in the form of Usain Bolt's world records for 100 and, particularly, 200, and trying desperately to stay ahead of the future in the form of talented youngsters like US teammate Erriyon Knighton and Letsile Tebogo of Botswana.
View this post on Instagram
In Budapest, Lyle emulated Bolt with a sprint double but got no closer to his records and kept the youngsters at bay – Knighton second, Tebogo third. Job done – tick; a rare achievement – tick; but the legacy project continues.
Australia began the women's javelin with three starters and hopes of one, or more, medals. Kathryn Mitchell – I hesitate to call her venerable, but she is – suffered or aggravated an injury in the warm-up and was unable to compete.
Dual champion Kelsey-Lee Barber almost made an early exit, too, in eighth place as they came up to the half-way cut. Like Rojas, she survived match point against, but unlike Rojas did not capitalise on the reprieve finishing seventh with a last-round best of 61.19.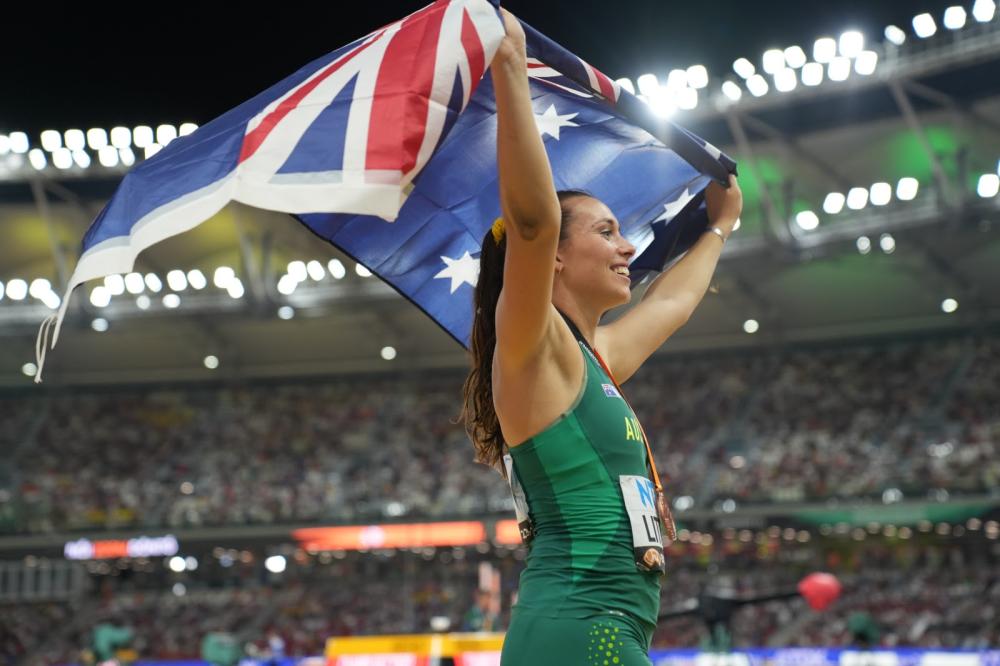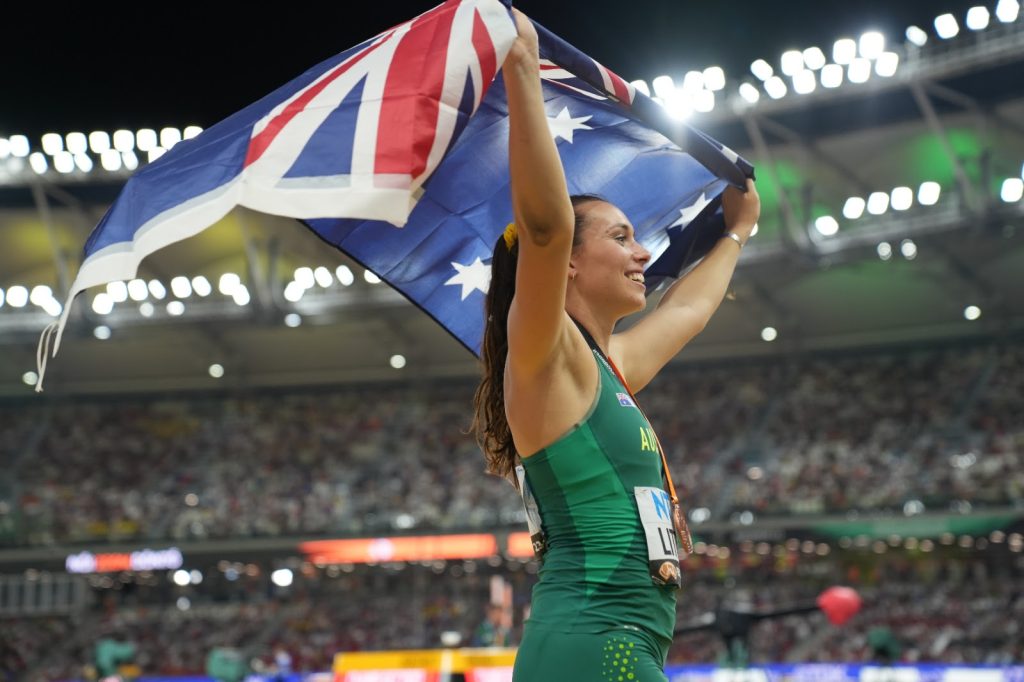 That left it to Little, too late. Fifth coming into the final round, Little produced a 63.38 to jump briefly into second place. She was pushed down to third when Japan's Haruka Kitaguchi threw 66.73 to leap over long-time leader Flor Denis Ruiz Hurtado to take the gold medal.