Chase Ealey, the current global shot put champion, once again displayed her exceptional talent by winning the prestigious Wanda Diamond League meeting hosted in Brussels on Thursday. It was an enthralling demonstration of shot put mastery.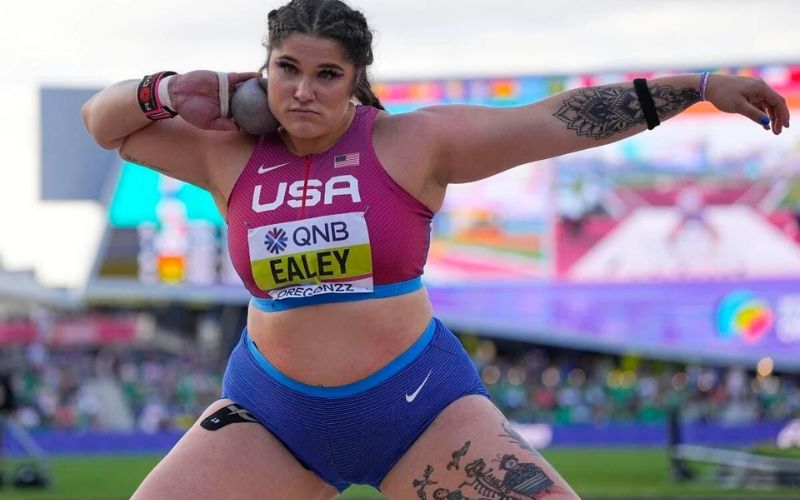 Ealey's stellar performance, reminiscent of her triumph in Budapest, saw her soar above her competitors with a fifth-round throw that left no room for doubt about her dominance. With both arms raised in triumphant celebration, Ealey gracefully twirled, fully aware that her throw had catapulted her into a league of her own. And indeed, it had—an impressive 20.05 meters, firmly establishing her as the leader in the competition.
Nevertheless, the journey to this victory was not without its challenges. Ealey's final throw, the first of three in the closing moments of the competition, unfortunately, resulted in a foul, keeping the audience on the edge of their seats.
Canada's Sarah Mitton, a formidable rival throughout the event, concluded her series with a solid throw of 19.64 meters. In an unexpected twist of fate, Maggie Ewen's final attempt, which had the potential to upend the rankings, was ruled a foul, leaving her with the same outcome she faced in Budapest. Ewen secured the third position on the podium, thanks to her remarkable opening-round throw of 19.64 meters.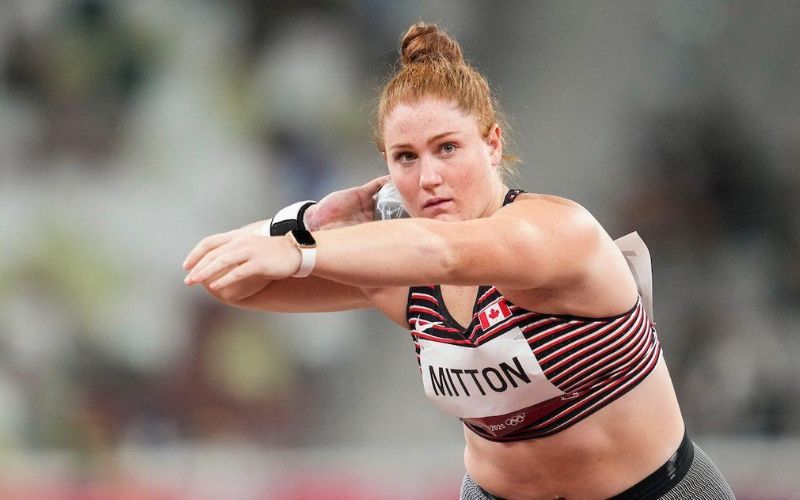 Ealey, reflecting on her performance, shared, "It took me a little bit of time to warm up. I couldn't quite feel the ball, I haven't trained in a while. So it just took a little longer." Her humility and determination were evident in her impressive comeback.
The competition venue, nestled in the heart of Brussels and set up at the end of a bustling pedestrian shopping area, drew a substantial crowd of enthusiastic spectators, thanks in part to the inviting weather that had been affectionately referred to as "Jamaican weather" by world 200m champion Shericka Jackson.
Differing from her strategy in Budapest, where Ealey dominated from the first round, Mitton took the lead with a first-round throw of 19.69 meters, extending it to 19.76 meters in the subsequent round. Ewen (19.64 meters) and Auriol Dongmo (19.25 meters) secured the other two podium positions in the early stages.
View this post on Instagram
Ealey remained in contention with her first-round throw of 19.20 meters, holding onto her fourth-place position. Mitton's fourth attempt, which seemed promising, was ultimately declared a foul by the vigilant judge at the circle.
Throughout the competition, Ealey remained focused and engaged, even sharing a heartfelt embrace with her fellow US teammate Jessica Woodard, whose final effort of 18.82 meters, though insufficient to change her ninth-place standing, marked a season's best and brought her immense satisfaction.
Ealey's journey to the podium reached its zenith with a fourth-round throw of 19.51 meters, captivating spectators and competitors alike. Truly, her performance showcased her as a shot put sensation on the global stage.